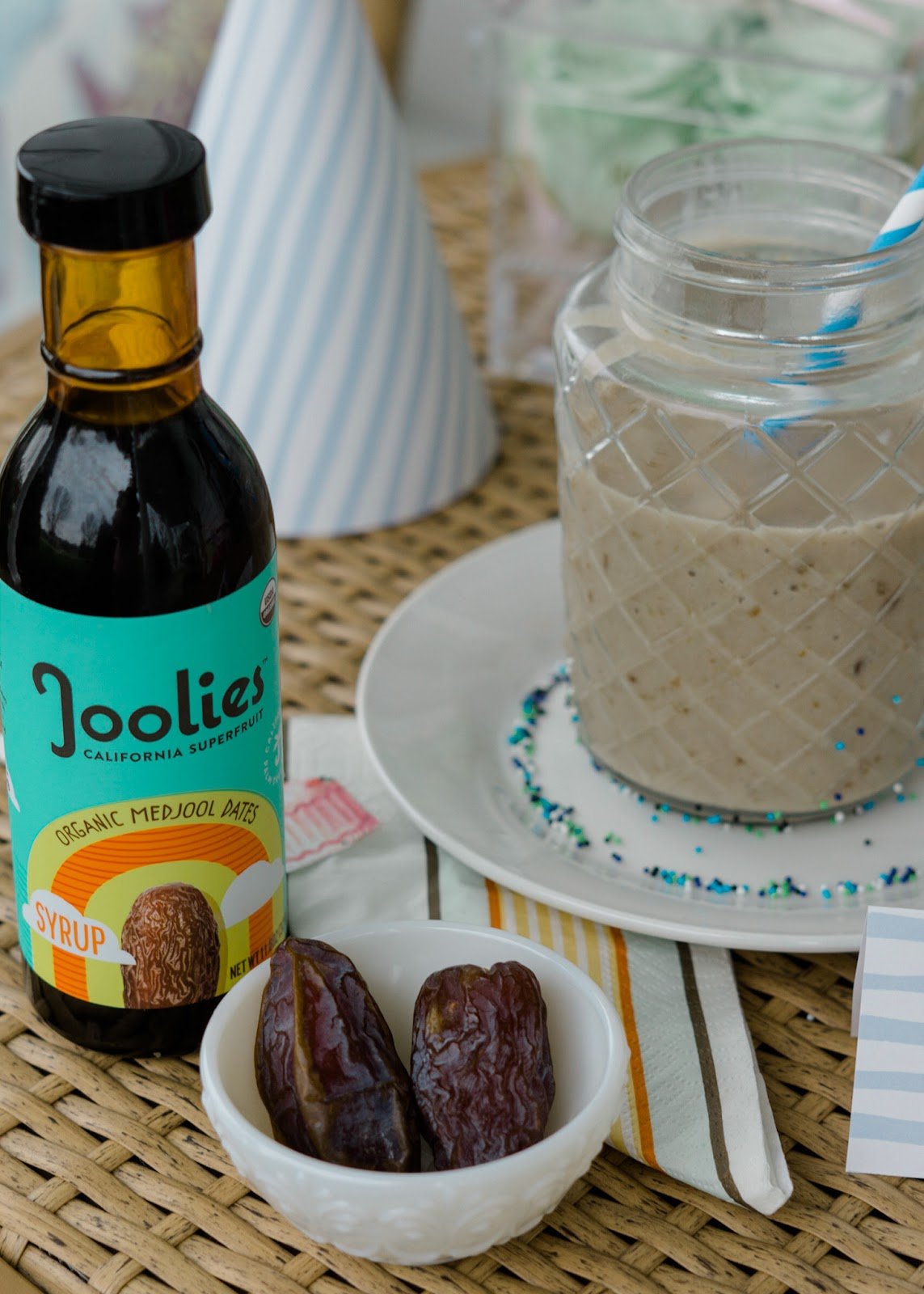 This May marks a milestone birthday for me...can you guess my age? Aside from the month of May, I absolutely love organic dates! Date, get-it?

My love for dates, coffee, bananas, & a healthy lifestyle all lead to this post...a banana date smoothie.

I made this filling smoothie the other day, & boy was it good. A few ingredients made this smoothie blog post worthy as I used Almond Breeze Banana Almond Milk as well as a Joolies Organic California Date & a dash of their Organic Date Syrup. A bit of caffeine is found here too. Want the recipe to recreate this date smoothie? Read the below!
Thanks for featuring us, The Yellow Spectacles!