Joolies Dates has teamed up with Perri Schneider, dating and relationship expert, for a two-part series on self love and partner love for Valentine's Day and beyond. After all, we love date-ing and we love to have pun at Joolies in all aspects of life. Enjoy!
Valentine's Day is one of those dreaded holidays when you're single, but instead of stressing about what you don't have, why not take this holiday to focus on what you do have...yourself! Okayy, yes, the idea of dating yourself might be cheesy, but it's so important to prioritize YOU and make sure that self care is a part of your daily routine if you either single or even in a relationship. Self Care is just as important as your morning coffee or your time spent learning Tik-Tok dances. Here are six ways you can incorporate more self care into your life and amplify the self-love not only on Valentines Day but every day too!
Let's get started you beautiful thang!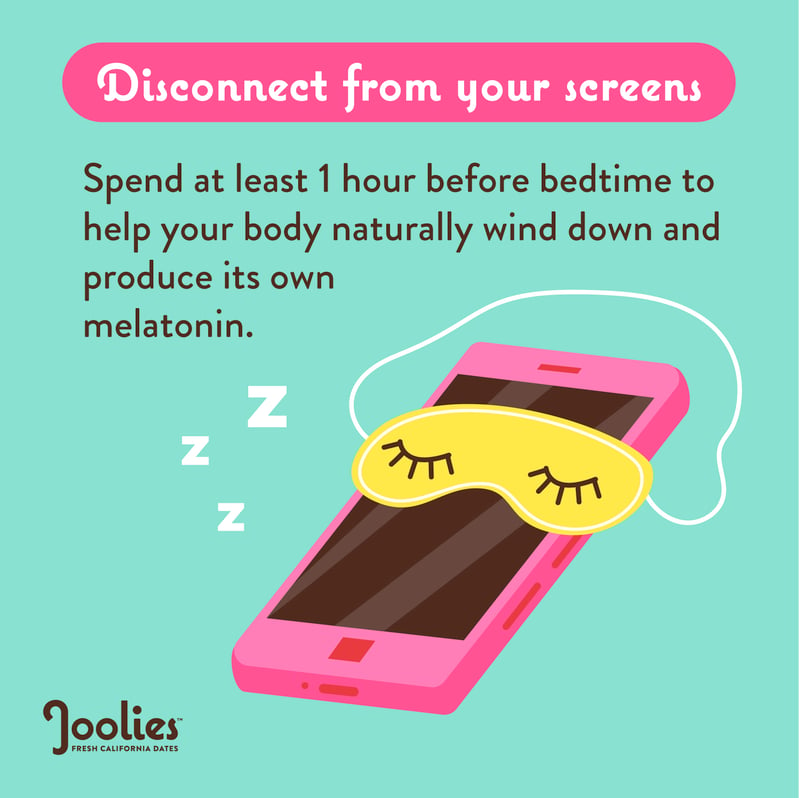 Social Media Detox - have you thought about how much time you spend on your cell phone? It can be really scary, but don't fret, it's easy to establish smarter habits that will give your eyes a rest. Start by creating a no phones before bed time rule, this break before bed time will allow your body to more easily produce melatonin and help you fall asleep faster! Instead read a book, or try a night time meditation!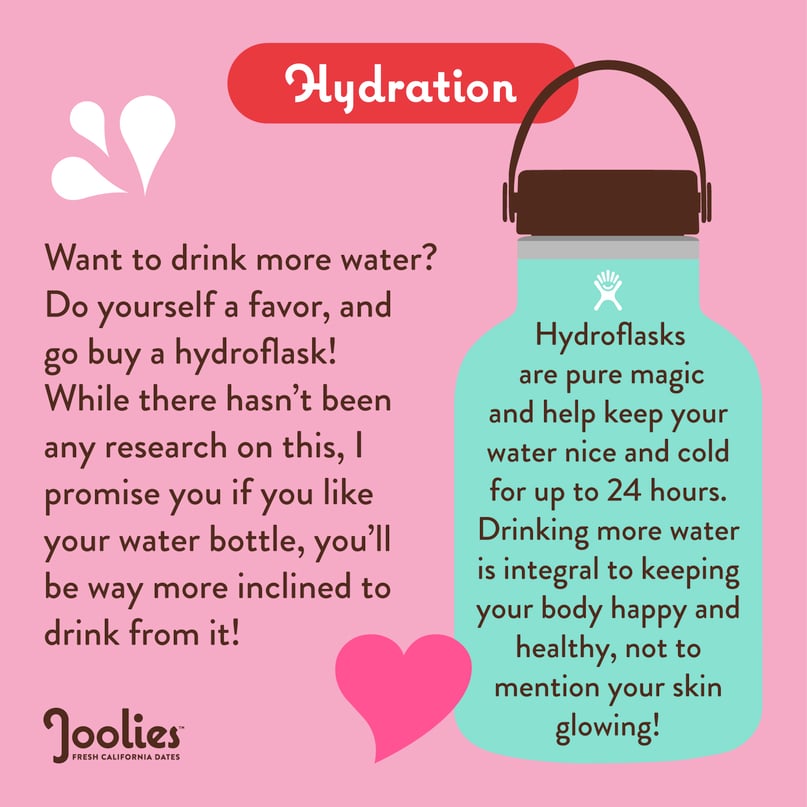 Hydration - want to drink more water? Do yourself a favor, and go buy a large reusable water bottle like a hydroflask! While there hasn't been any research on this, I promise you if you like your water bottle, you will be way more inclined to drink from it! Hydroflasks are pure magic and help keep your water nice and cold for up to 24 hours. Drinking more water is integral to keeping your body happy and healthy, not to mention your skin glowing!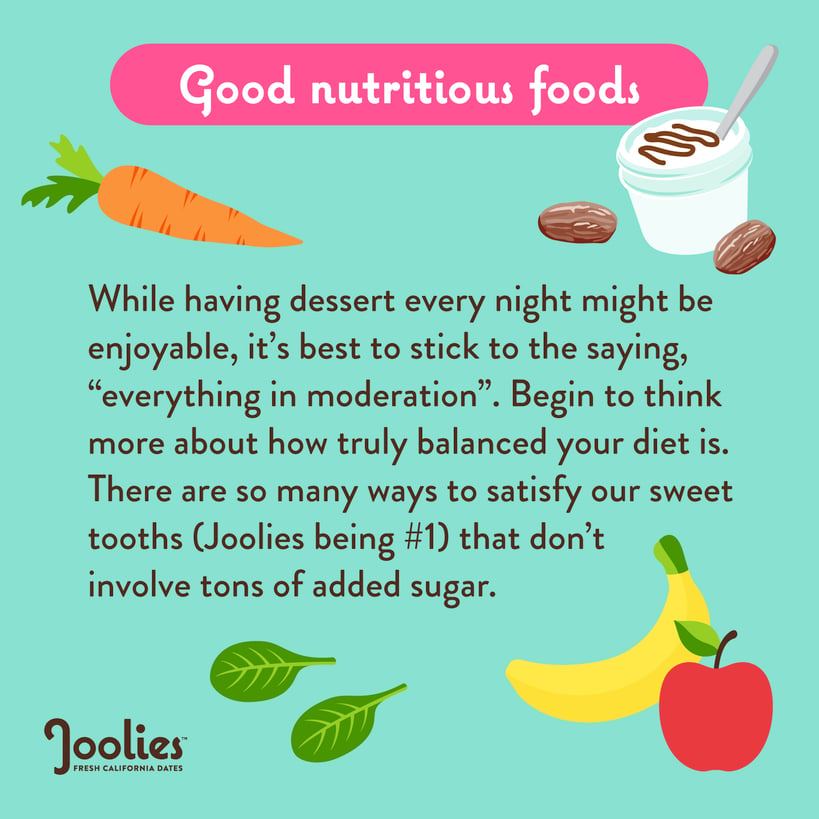 Good nutritious foods - while having dessert every night might be enjoyable in the short term, it's best to stick to the saying, "everything in moderation". Start to be more mindful about how truly balanced your diet is and look for areas in your daily menu where you can make healthier choices- replacing with nutrient dense whole food over quick processed food frankensteins. There are so many ways to satisfy our sweet tooths (organic joolies dates being number 1) that don't involve tons of added sugar.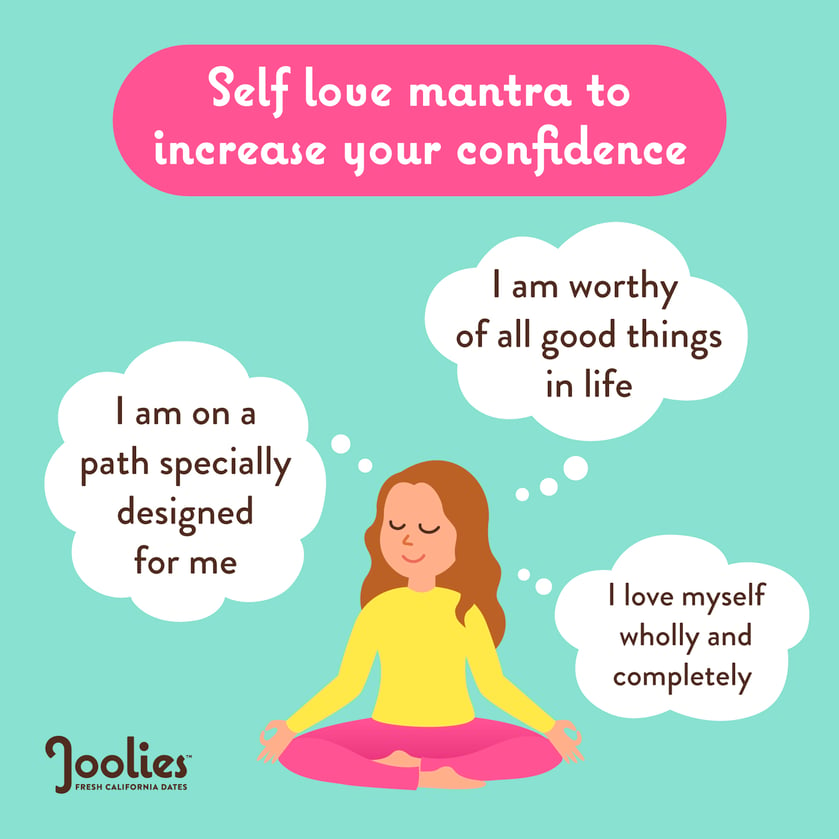 Practice Positive Self Talk -

You have to be your biggest cheerleader! You know yourself more than anyone and by practicing self mantras you can increase confidence and help you stay true to yourself when dating. It is okay to feel rejection - or on the flip - fall too fast into a new relationship, but by repeating positive words of affirmation you can remind yourself you don't need to change or adjust to be what someone else wants you to be.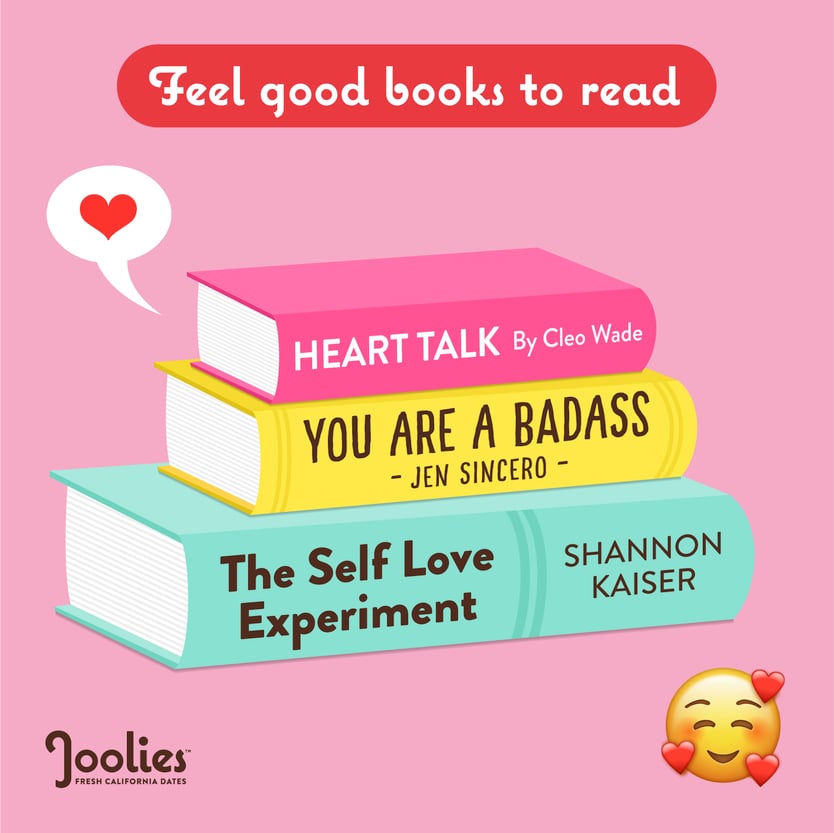 Create better habits - start to create better night time habits, incorporate journaling more or reading books for self improvement to get those creative and positive juices flowing. Do less watching of netflix, tik-toks, or scrolling through instagram. Social media and our societal addiction to screens can be toxic at times so the more you are able to let your body and mind wind down, the easier it will be for you to get into that sleepy state.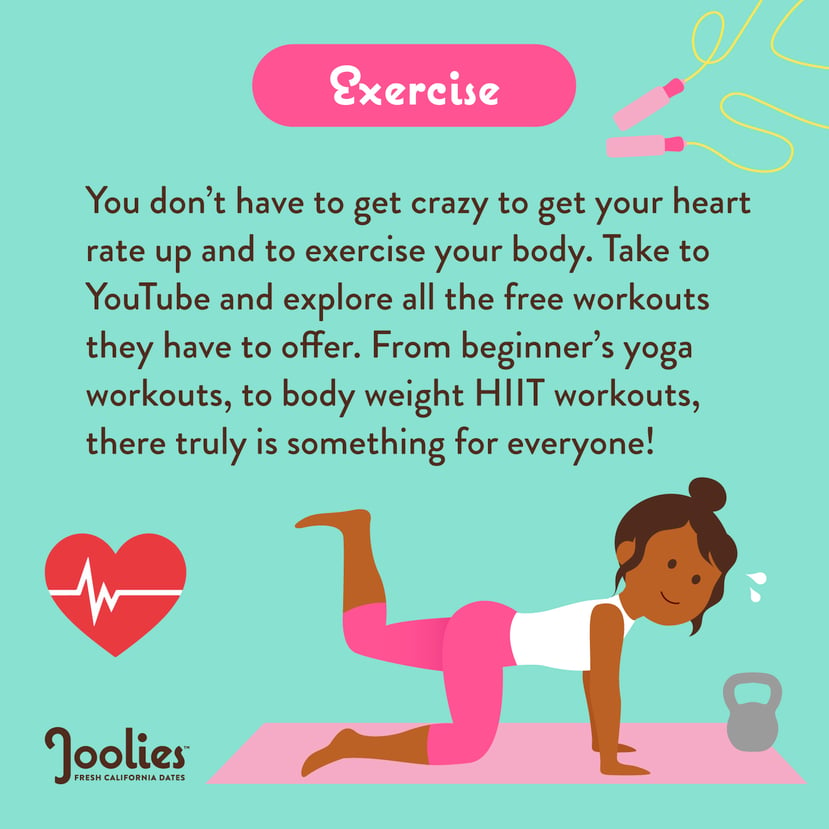 Exercise - You don't have to get crazy to get your heart rate up and to exercise your body but make sure to set at least 30 minutes a day to move your body in some form or another. Whether it's with body weight or by investing in a few bands, dumbells or kettlebells, you can customize your program to your personal level. If you don't know where to get started, take to youtube and explore all the free workouts they have to offer. From beginner's yoga workouts, to body weight hiit workouts, there truly is something for everyone!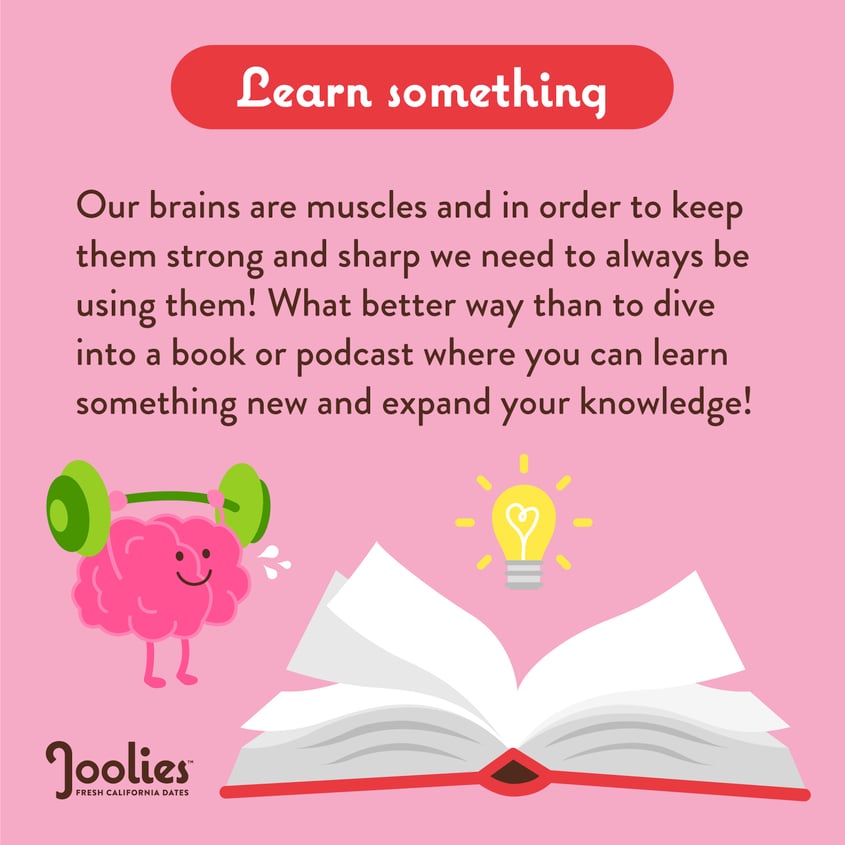 Learn something - Our brains are muscles and in order to keep them strong and sharp we need to always be using them! What better way than to dive into a book or podcast where you can learn something new and expand your knowledge! Books (and audiobooks) are wonderful but we especially love the casual format of podcasts to learn ideas from others. Look for podcasts on Apple, Spotify and even youtube that enforce positivity and personal growth.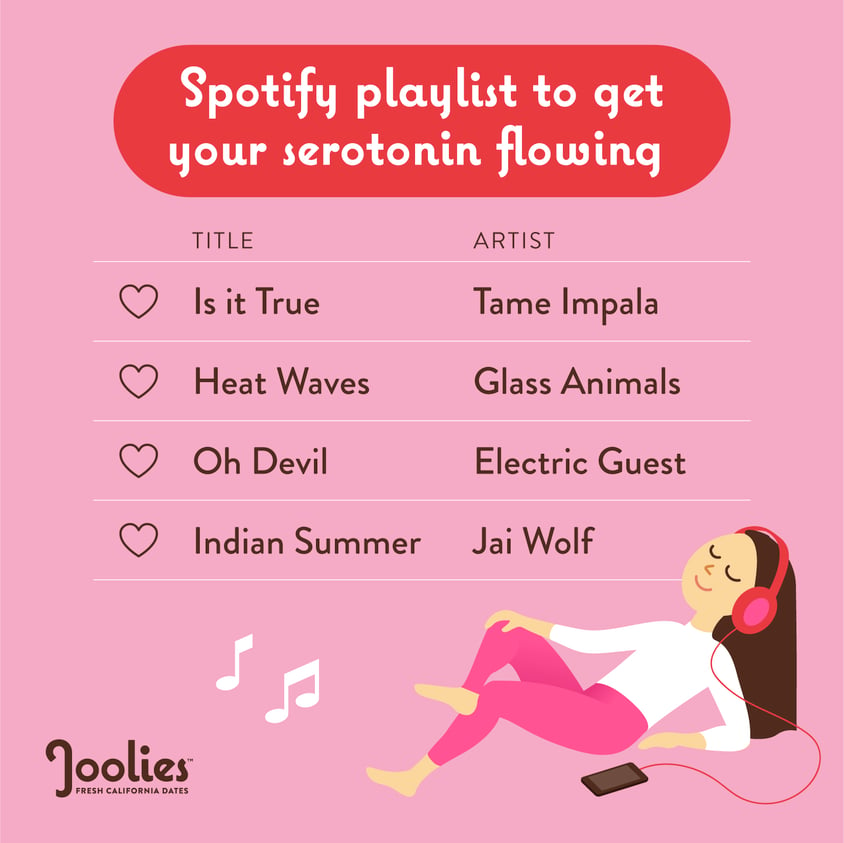 Turn on some good vibes - It's amazing how music can put you in a good mood. We love and appreciate Spotify for curating feel good playlists and taking the stress out of coming up with what to play next. There are so many out there, like Good Vibes Only, Mood Booster, or Confidence Boost, to name a few that always help us feel happy, centered and like we can take on the world!

We're ALL for self-improvement, so make Valentine's Day less dreadful by practicing at least one of these tactics and add the rest to your tool kit for self-care all year round.
Xoxo
-Perri
Don't forget - use VDAY15 to save 15% this Valentine's Day on all Joolies Organic Medjool Dates and Date Syrup!
--
Perri Schneider, featured on Yahoo, is the partner in crime people need when they're navigating dating apps and they feel like it's a waste of time. As she often says, "Dating apps suck, but they don't have to!" As such, she is there to be your personal motivator and dating app navigator so you can have the best possible experience. Perri draws from her personal experience using dating apps, so she has been through everything her clients have been through. However, it's her goal to shed some light and help clients make dating apps work for them. After years of trial and error, she perfected her approach to dating apps and finally found a partner that was perfect for her. Now, she wants to help other people do the same and accompany them through the highs and lows of the dating scene. Instead of leaning on friends who are also struggling, Perri truly guides her clients with insight and she shows people the path to love. A huge part of what Perri does is help people become more trusting of their intuition so they can feel a lot more confident about their options. She believes there's a match for everyone out there and dating apps are the perfect way to find them, as long as it's done right. Reach out to Perri on the gram (@PerriSchneider)!