Say hello to your new favorite appetizer: Bacon Wrapped Stuffed Dates😛These are FULL OF FLAVOR--you get the best of both sweet and savory worlds with these little gems. All you need are 5 simple ingredients to make these flavor bombs, which happen to be gluten-free and can be made dairy-free🙌 The medjool dates get extra caramel-y after popping them into the oven and the crispy bacon adds the perfect crunch.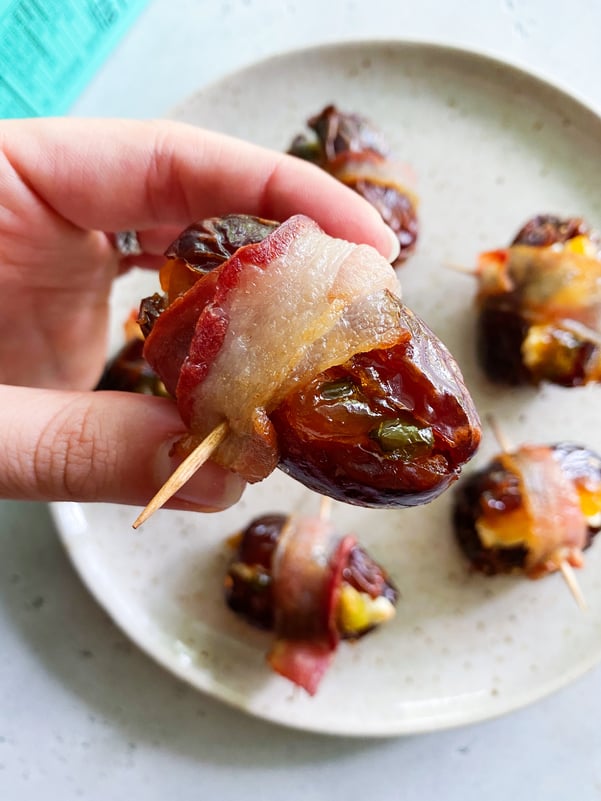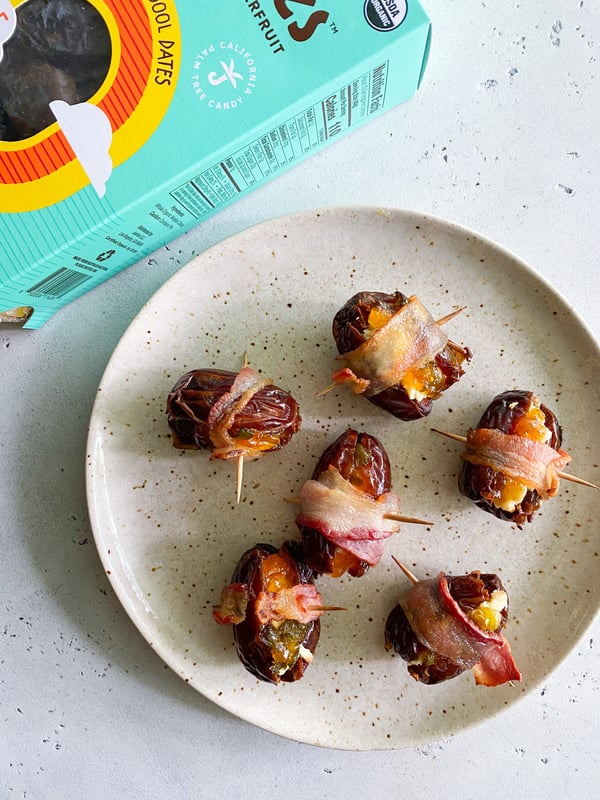 What all goes into your new fav app? Here are the main ingredients you need:
Joolies Pitted Dates

You can't stuff a date without a date! We love using our pitted option for these, but whole work just as well! Just be sure to remove the pit😉

Cream Cheese

This adds great creamy texture and also cuts the heat from the jalapeños! You can also use a dairy-free cheese if you so desire!

Jalapeños

We like to keep it hot and spicy and these little peppers add a nice kick without making you cry😆If you need more heat, swap these out for a spicier pepper!

Apricot Jam

If you don't have apricot jam on hand, you can substitute an orange or strawberry!

Bacon
Now we need something to wrap up our delicious stuffed dates, so grab a piece of uncooked bacon and stick with a toothpick to hold it all together.