With the sweetness of the caramely dates, the crunchy nuts, dusted with powdered sugar, this upside down cake will be a hit among friends and fam alike! Egg-Free and Gluten-Free option. Recipe created by

@spooningwithsara
It's no secret medjool dates make a great substitute for sugar! And we love creating yummy recipes that are solely date-sweetened but sometimes we like to indulge😝This Date Olive Oil Upside Down Cake does need a bit more than just the sugary sweetness of Joolies dates themselves. Not only is this cake egg-free with a gluten-free option available, it also has a secret superpower😉It's Cannaves Oliva Hemp-Infused Extra Virgin Olive Oil!
We know hemp can be a taboo topic and fully believe that each individual should educate themselves before jumping in head first. Cannaves Oliva contains organic full-spectrum hemp oil and is non-psychoactive. You can check out more about this amazing minority woman owned and operated business here.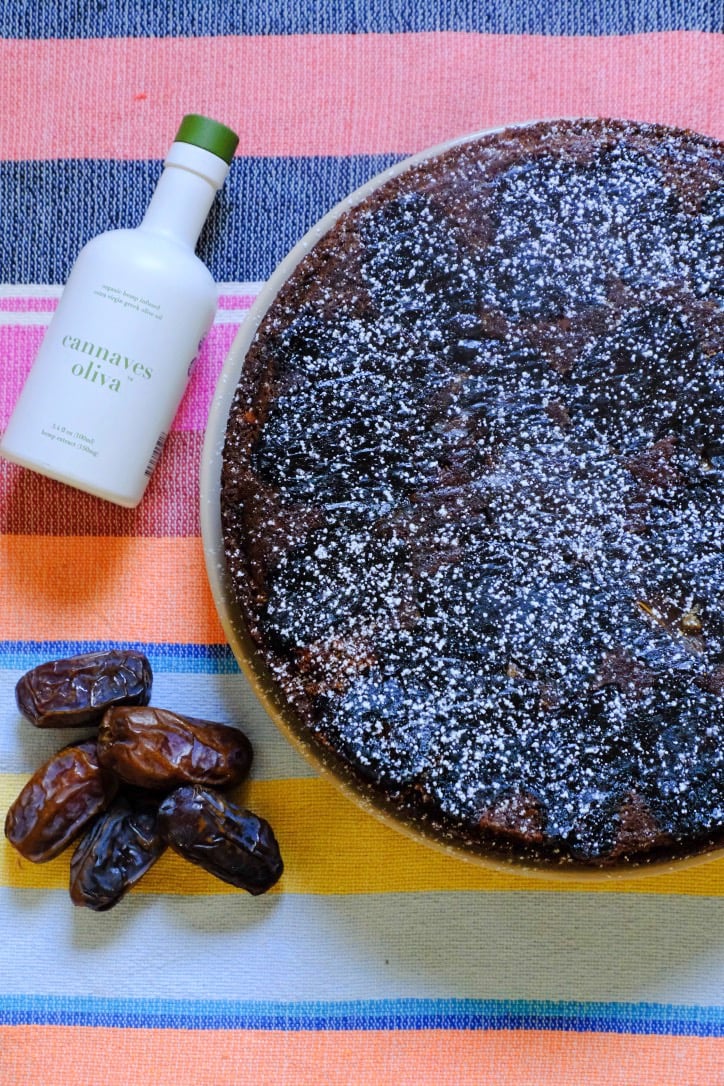 If you've had pineapple or peach upside down cake, you know how caramely the fruit gets once it's baked! Since medjool dates are already super caramely in their natural form, once baked, you'll enter the decadent gates of caramel heaven😍And if you want even more date-caramel goodness, drizzle some Joolies date syrup on top! Now who's ready to bake a cake (and eat it too)!?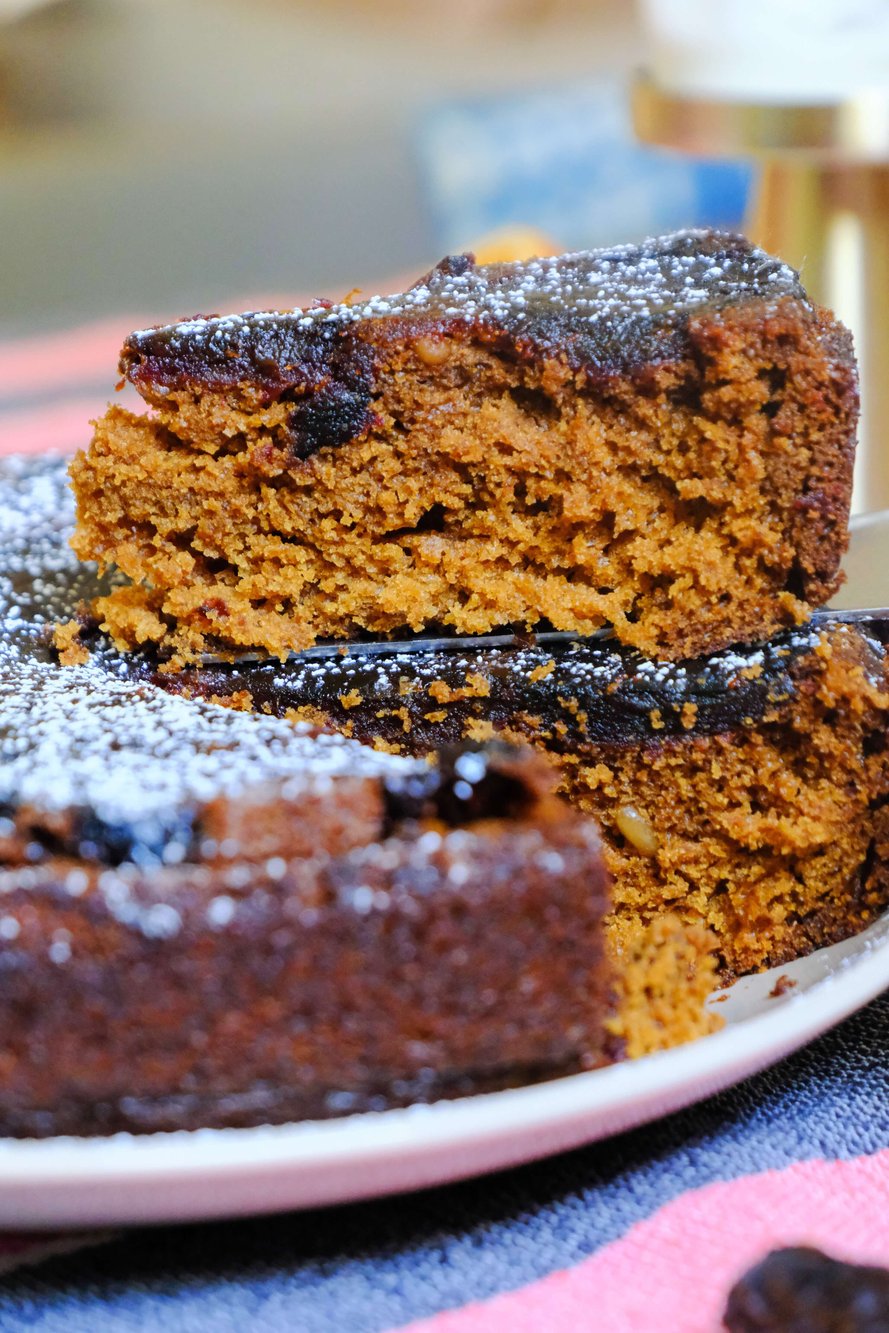 Ingredients you'll need:
Joolies Organic Medjool Dates

Joolies add an amazing texture, moistness, and boost of nutrients like potassium (3x that of a banana!), magnesium, Vitamin B's, etc!

All Purpose flour

We need flour for our cake or else that would be one flat dessert! If you are gluten-free, you can substitute with a 1:1 gluten-free flour (

note: the texture may vary if you substitute).

Plain Greek Yogurt

The creaminess of the yogurt keeps our cake moist and the acidity helps activates the baking soda so we have a fluffy cake. We recommend using 0% or 2%. If dairy-free, you can substitute 1:1 for coconut yogurt or applesauce.

Cannaves Oliva Hemp-Infused Olive Oil

Organic, Greek, extra-virgin olive oil infused with organic, single source, full-spectrum hemp extract that keeps our cake moist and fluffy while also

providing the delicious benefits of hemp.

Joolies Date Syrup
Brown Sugar

If looking for a refined sugar-free option, substitute coconut sugar. We don't recommend substituting a liquid sweetener.

Cashews/Pine Nuts

These add a nice crunchy texture to contrast the soft cake and caramel-y dates.

Vanilla + sea salt

These help to compliment the other flavors!

Cinnamon

Adds FLAVOR and complements the medjool dates so well.

Water

The simplest way to add extra moisture to our batter!

Baking Powder and Baking Soda

Baking powder & baking soda work hand in hand together. They both are essential

to getting the FLUFF and the perfect golden brown.
If you make this date recipe, be sure to tag us on
Instagram
@jooliesdates and use the hashtag #jooliesdates
so we can see all your date-able recreations! And you can always comment below!