Recipe courtesy of our CEO's friend, Disha
If you're looking for your next party crowd pleaser, this date walnut cake will not disappoint. With the sweetness of the condenses milk and dates, the crunchy walnuts, and all the yummy butter, this bread will be a hit among friends and fam alike!
Just when you thought cake couldn't get any better...adding Joolies will blow your freaking mind. Not only do they had an incredible flavor, but the perfect level of moistness that makes this cake melt in your mouth.
A warm piece is perfect with a cup of coffee for breakfast, dessert, or really any time! Top with some butter or enjoy it naked😉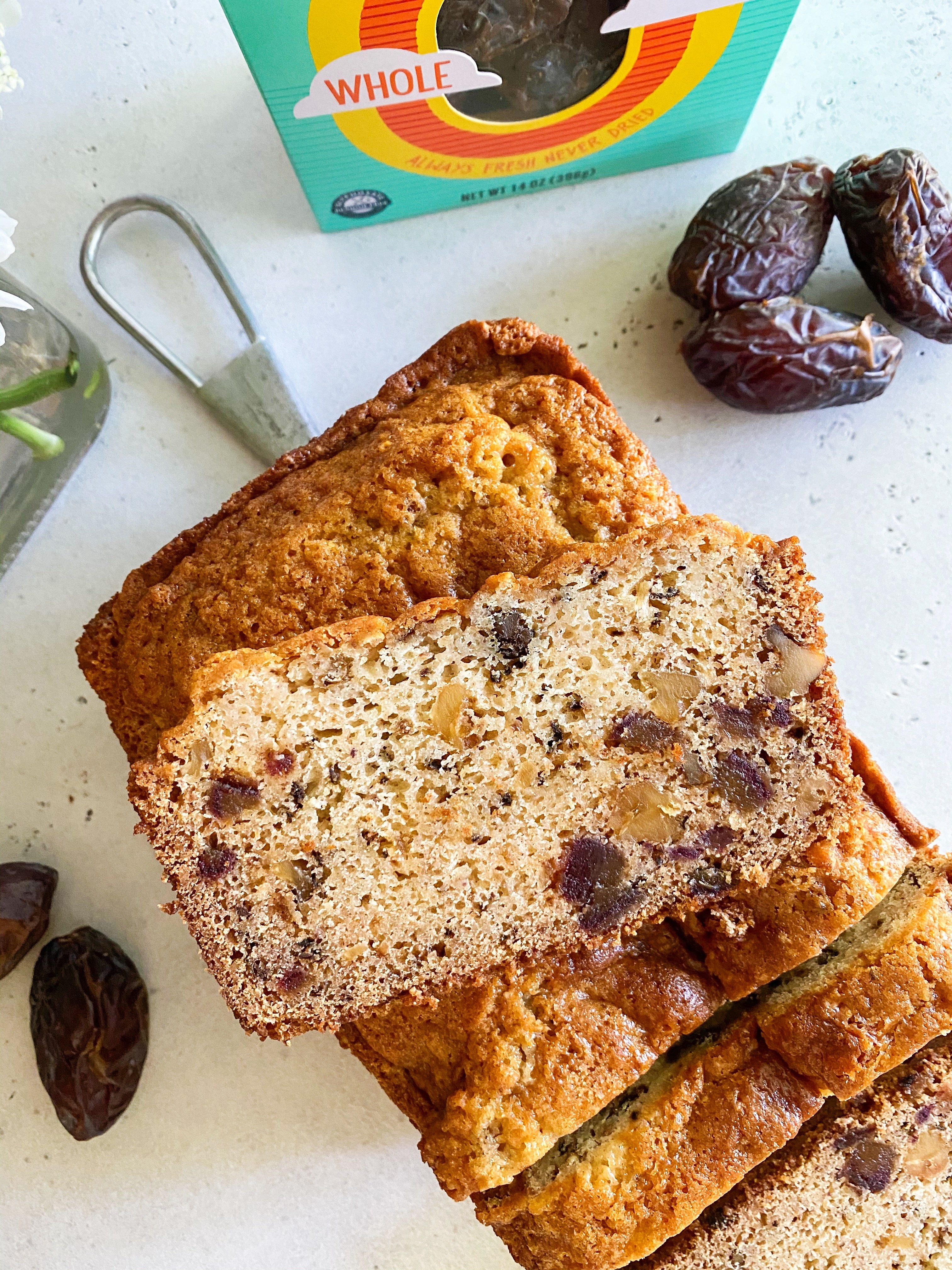 This date recipe is fairly simple, egg-less, and the only prep work required is chopping up Joolies and setting the butter out to achieve room temp! You can make this cake gluten-free but keep in mind the texture may be slightly different. Take a peak at the star ingredients below!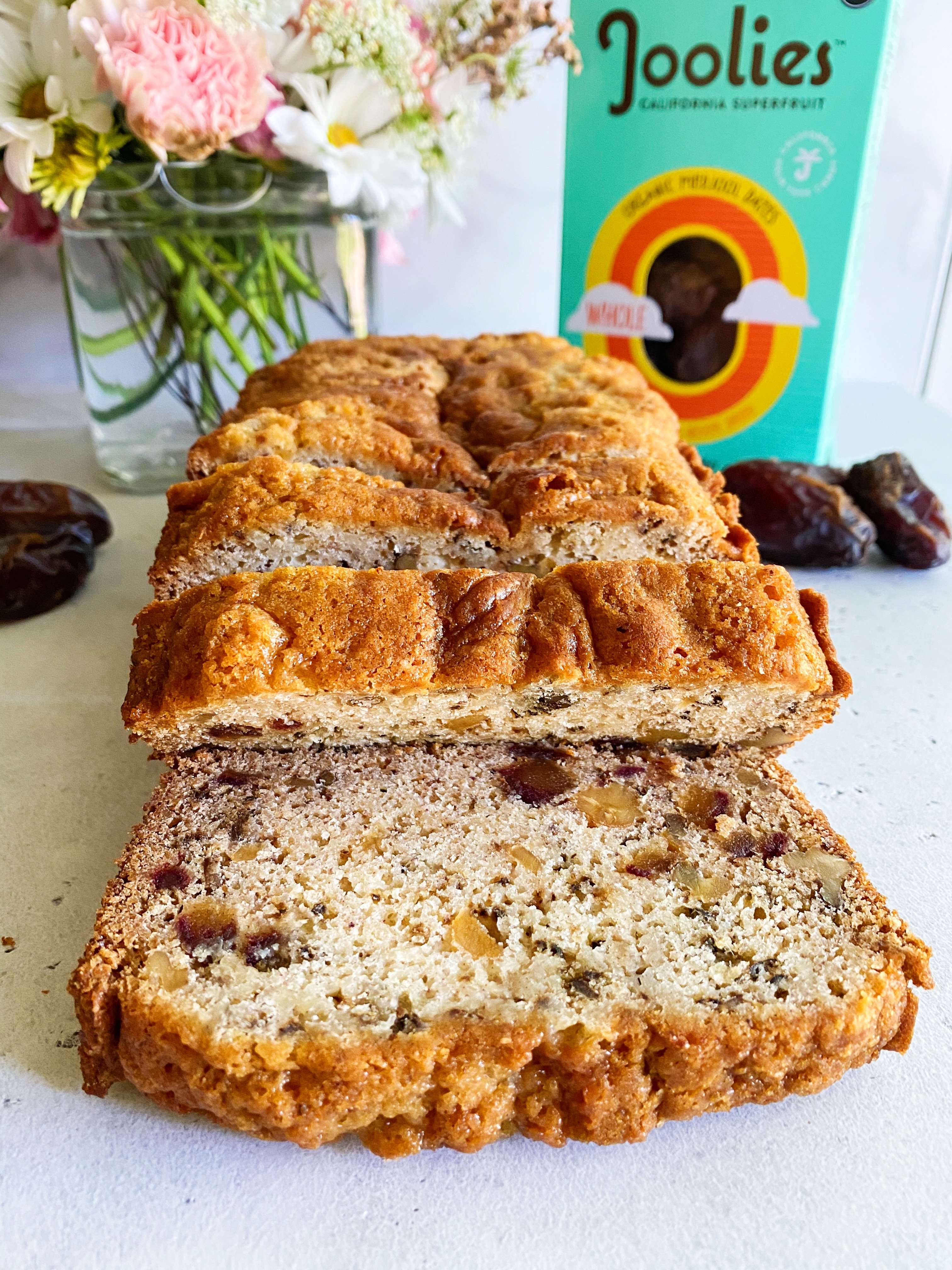 Ingredients you'll need:
Joolies Dates

It's super important that you chop these up and soak in milk first! Why soak them? Well while they are juicy beforehand, this step allows them to become extra-hydrated to create a deliciously moist cake.

Condensed Milk


This adds a moisture, flavor, and sweetness into the cake! Don't have any on hand? No worries you can make your own with this recipe found here!

Butter


Set this out beforehand, so it can reach room temperature—you want it nice and soft so it can properly cream with the sugar to create this fluffy cake! We don't recommend using other substitute butters as it does not produce the same result, however, we always encourage you to try and adapt the recipe to your needs 💕

Walnuts

If you don't have walnuts on hand, you can substitute with pecans or pumpkin seeds (for nut-free), but walnuts really are what make it a walnut cake 😂

We recommend using raw walnuts to avoid any added oils or salt! It also supports a healthy gut, Omega-3 levels, and help control blood sugar levels thanks to its slow-digesting properties.

All-purpose Flour
We need flour for our cake or else that would be one flat dessert! If you are gluten-free, you can substitute with a 1:1 gluten-free flour (note: the texture may vary if you substitute). Our friend's over at Bob's Red Mill have a great flour that can be used for almost all bakes, and that can be found here!