These no bake mini lemon tarts are the perfect serving size if you're hosting a boozy brunch or a summer barbecue 🍋 But of course, we can't take all the credit! This delicious
vegan
and
paleo
recipe is adapted from Tyler Jean over at
@functional.foods
, and we gotta say...they're seriously too addicting ✨
Dates are a double whammy in this dessert, being both apart of the filling and the crust! Crushed walnuts and whole dates allow you to recreate a flour crust with its sticky, sweet, and savory amazingness. The filling on the other hand gets it kick from no other than
Joolies date syrup
! The original recipe calls for maple syrup, but, you know us, we can't help putting our dates in everything 😂
Good luck just having one! ✌️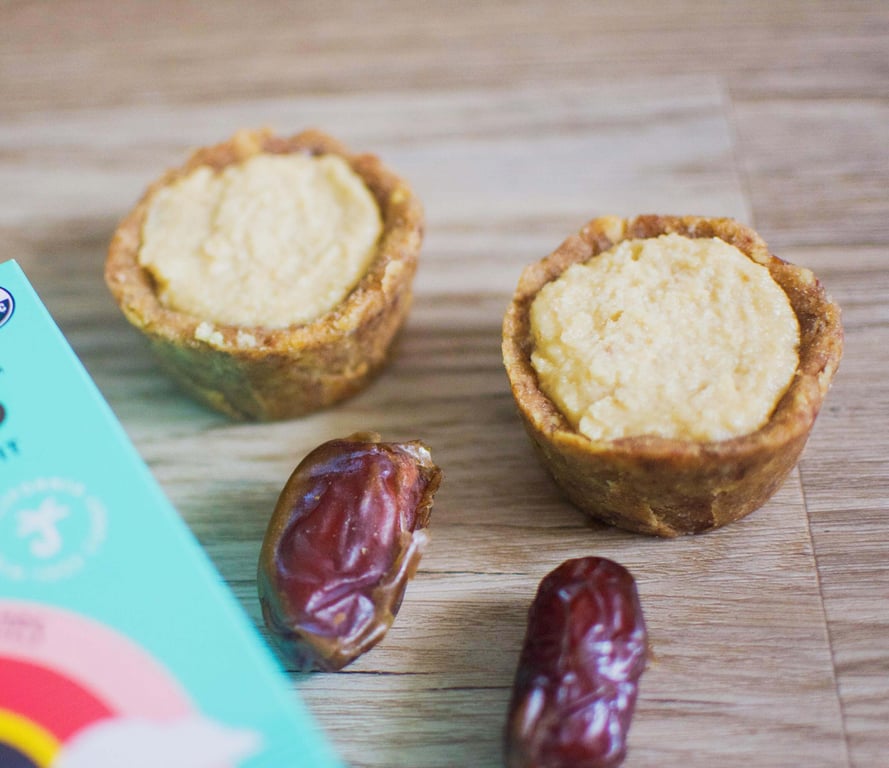 What all goes into this easy no bake dessert? Here are the main ingredients you need:
Joolies Pitted Dates

Don't forget to soak in warm water first! Why soak them? Well while they are juicy beforehand, this step allows them to become extra-hydrated to create the perfect texture for the crust.

Coconut Flour

This acts as a great thickener, plus coconut flour is high in fiber and protein! You can substitute with almond or oat flour if needed.

Cashews


Be sure to soak these in filtered water for at least 2 hours beforehand. If you are soaking longer than 2 hours, place them in the fridge.

Joolies Date Syrup

The only natural sweetener needed for our filling. Plus you still maintain all the nutrient and health benefits of a medjool date in the syrup form.

100% Lemon Juice

It's important to use 100% lemon juice and not from concentrate. Not only does it have a fresher flavor, but juices from concentrate is processed and usually has added preservatives in it!