These peanut butter buckeyes are made with wholesome ingredients and are naturally sweetened with medjool dates for a healthier spin on this classic holiday treat! Vegan, gluten-free, and 100% decadent.
What do you get when you pair Joolies dates with nut butter? ENDLESS possibilities for deliciousness! If you've made a good bit of gluten-free and/or vegan recipes, you know how nut butter and dates are a common substitution for ingredients like butter, refined sugar, etc.
We've teamed up with our nutty friends Georgia Grinders to bring you healthier versions of classic favorites for this holiday season🎄🍫✨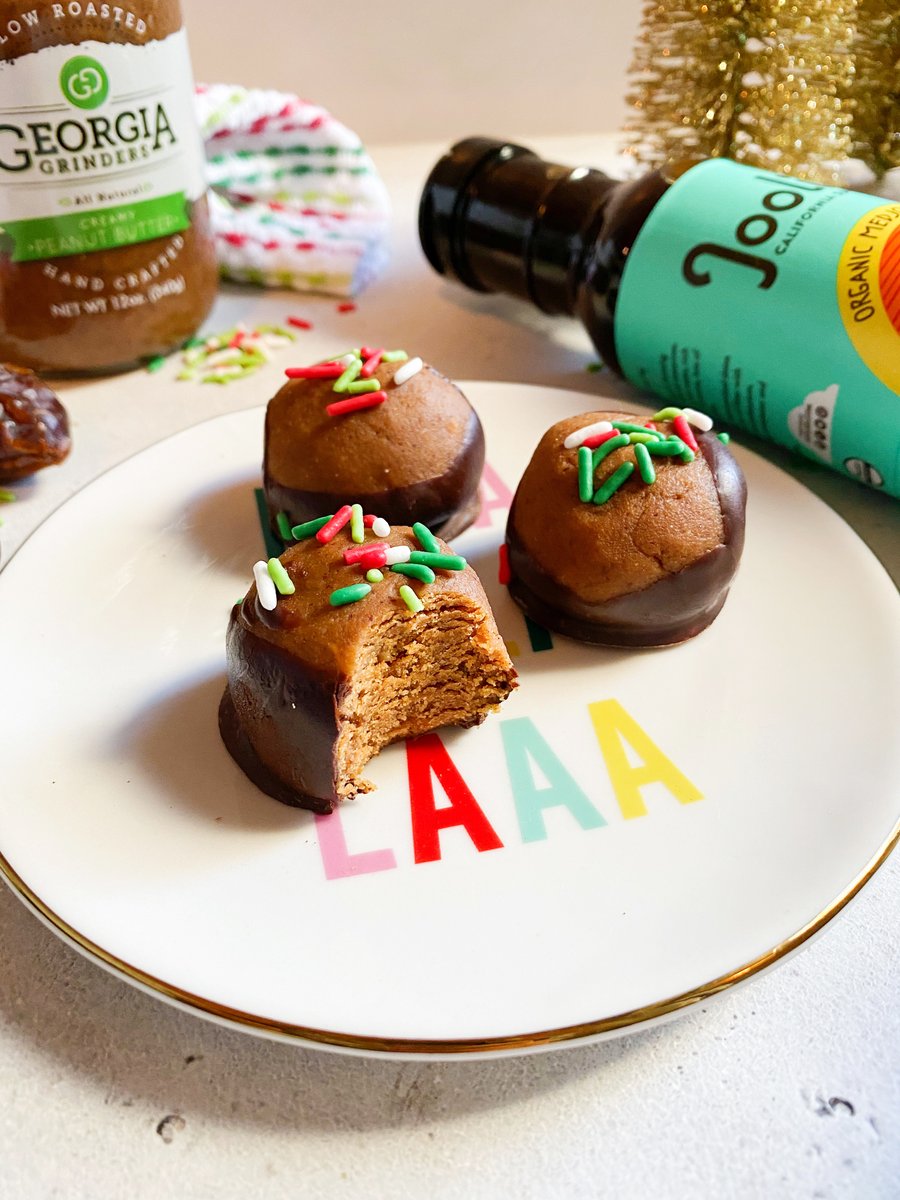 Peanut butter and chocolate go together like...well you know...just perfectly! Peanut butter buckeyes are a decadent holiday favorite, yet sweetened with all the refined sugar...so we kicked the powdered sugar to the curb and naturally sweetened them with our medjool date syrup without compromising on the indulgence. These better-for-you buckeyes are just as
rich and creamy, dipped in dark chocolate and decorated with festive sprinkles for a

no bake,

vegan, and gluten-free

treat.
These are super easy to make and only 5 ingredients to throw these together. Not to mention they are great to make ahead of time to take a little holiday baking stress off. You can store them in the fridge for up to 2 weeks or in the freezer for 3 months! Since most of us will be celebrating the Holidays differently this year, so these make for a fun activity with your family and

a great door drop-off gift

💕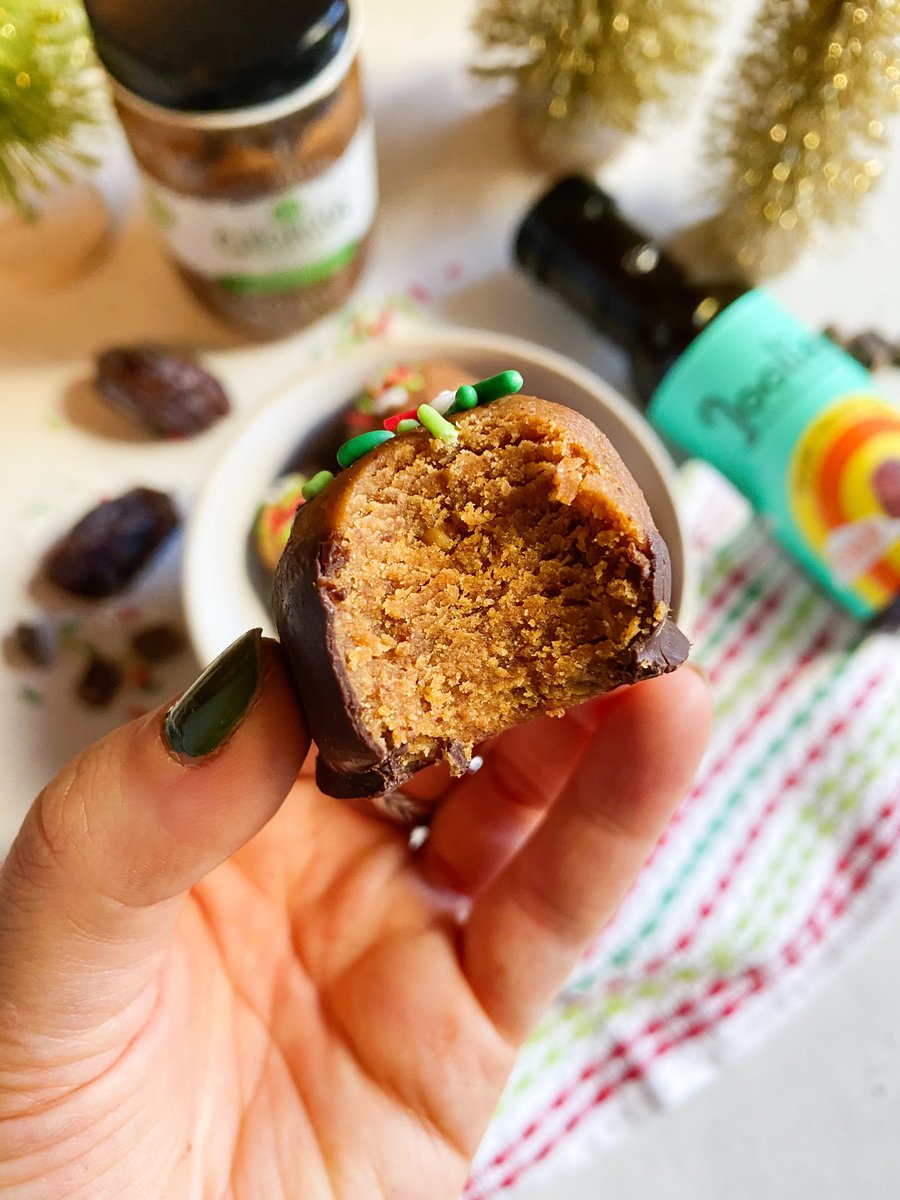 Ingredients you'll need:
Peanut Butter

Our most important ingredient! We recommend using Georgia Grinders Creamy Peanut Butter which has no added sugars, oils, preservatives, etc. Just made with Georgia grown peanuts and a dash of sea salt 🥜

Joolies Medjool Date Syrup or Joolies Medjool Dates

Coconut flour

This helps to thicken the batter to mimic the texture of the traditional peanut butter buckeyes. You can swap for almond flour, but you might need to add a bit more to create the right consistency.

Dark Chocolate Chips

We recommend using a dark chocolate without fillers or artificial sweeteners (it takes longer to melt and isn't great for your body either) like Hu Kitchen, Eating Evolved, or SoChatti. Natural chocolate is always the way to go for either bakes as well!

Coconut Oil
Vanilla

This helps compliment the other flavors.
If you make this holiday treat, be sure to tag us on
Instagram
and
Pinterest
so we can see all your date-able date recipe recreations! And you can always comment below!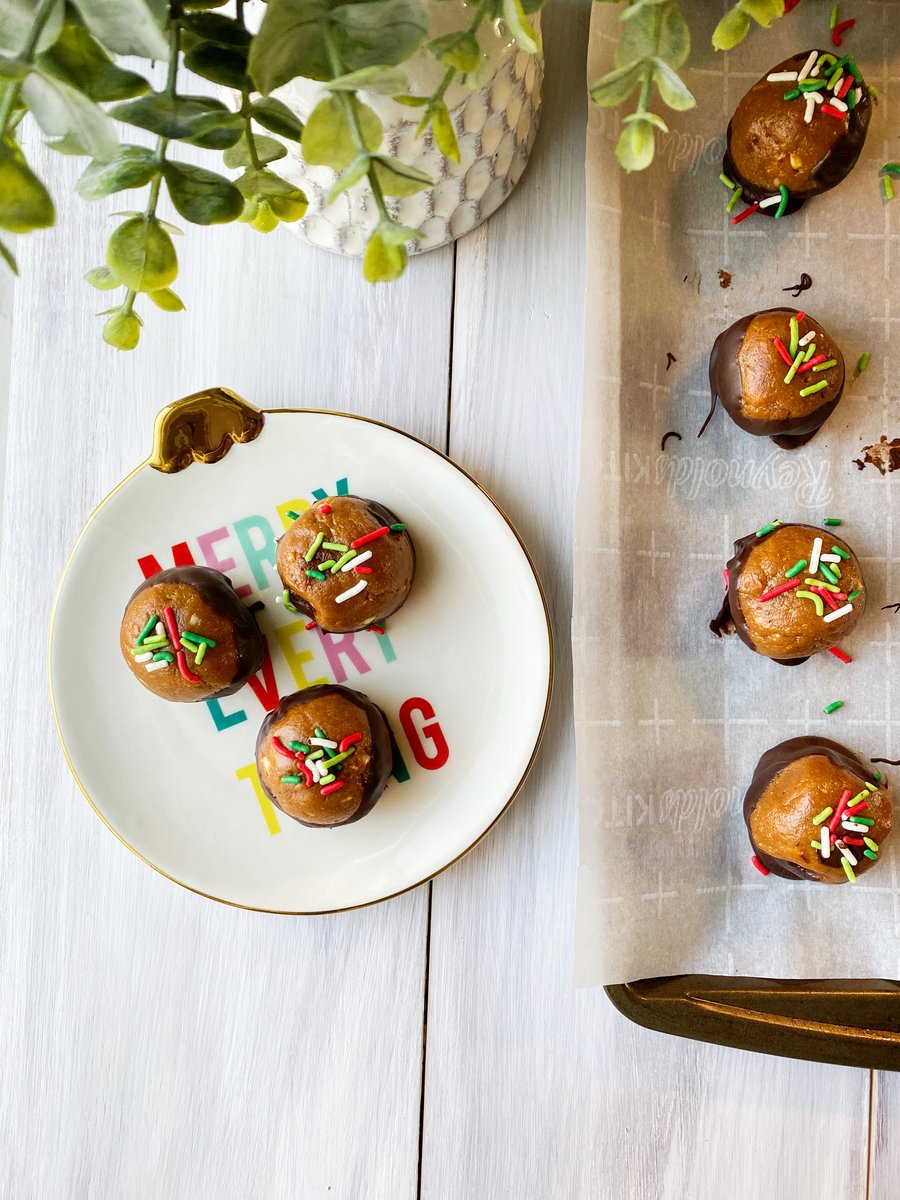 Other Holiday Treats You'll love:
Christmas Crack

Gingerbread Bars

Gingerbread Muffins