These Salted Peanut Butter Caramel Bars from @dadaeats new cookbook are made with good-for-you ingredients and sweetened naturally with medjool dates!

Our sweet friend and date lover Samah Dada
@dadaeats
on IG just released her first cookbook
LOVE TO COOK IT
full of yummy plant-based recipes (many sweetened with
Joolies dates
) that everyone will love! We're giving you a sneak peak at one of the
many
decadent date-sweetened desserts Samah has included exclusively in her cookbook.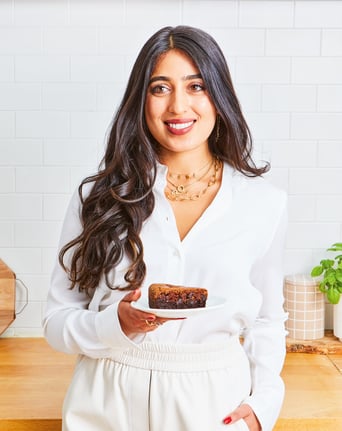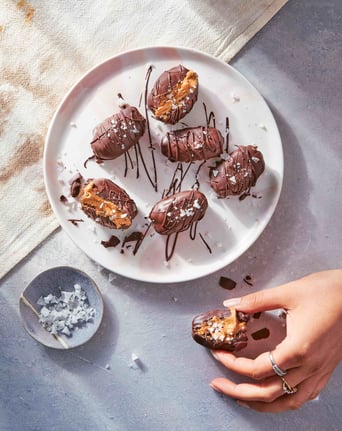 These
Salted Peanut Butter Caramel Bars
are the dessert of your dreams😍Layered with a shortbread crust, silky peanut butter date caramel and a thick top layer of dark chocolate🍫This sweet treat is
gluten-free
,
plant-based
,
and
refined
sugar-free.
For the luscious caramel layer, all you need are a few simple ingredients:
medjool dates
, peanut butter, nut milk, and coconut oil!
You can also check out a step-by-step tutorial from the date queen herself here.
Out of dark chocolate for this date recipe? No problem! Just combine
1/4 cup melted coconut oil + 1/4 cup cocoa powder + 3 tbsp Joolies Date syrup + 1/2 cup vanilla extract
and voila you've got yourself some date-sweetened chocolate!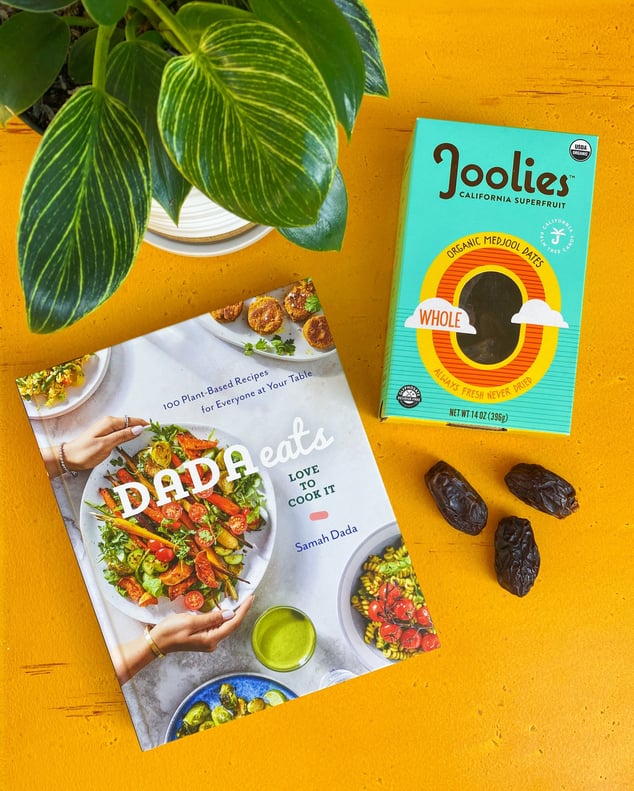 Here are the main ingredients you need:
Joolies Dates

AKA nature's candy! The natural sweetness and super caramel-y characteristic of medjool dates creates a silky smooth caramel filling for the bars.

Almond and Coconut Flour

Using both these flours keeps this sweet treat gluten-free and creates the desired consistency for the shortbread crust.

Peanut Butter


What's a peanut butter bar without the pb?! We recommend using a PB that has no added oils or sugars in it.

Coconut Oil

Being such a versatile ingredient, coconut oil is essential here to creating the perfect texture and flavor.

Dark Chocolate Chips

We recommend using a dark chocolate without fillers like Enjoy Life, Hu Kitchen, or Eating Evolved.
If you make Samah's decadent sweet treat, share with us on social! Be sure to tag @dadaeats and us,
@jooliesdates
on Instagram
so we can see all your date-able recreations!