Spilling the tea on our Ugglies' by Joolies Fresh and Fabulous New Packaging!
Hey there Joolies fam! We're all about keeping it real and transparent with our awesome community of loyal date-rs. And since we know how much you're head over heels for our adorable Ugglies by Joolies, we couldn't resist sharing more juicy details about this change with you!
We're shaking things up a bit here at Joolies and transitioning our Ugglies bulk boxes of medjool dates from the cardboard box to a modern and (still) eco-friendly stand-up pouch for a fresh date-ing experience. Now, you might be thinking "But we love the cardboard boxes! Why would you mess with a good thing?" And we hear you, we really do! Our boxes will always hold a special place in our hearts, but we promise this change is for the better.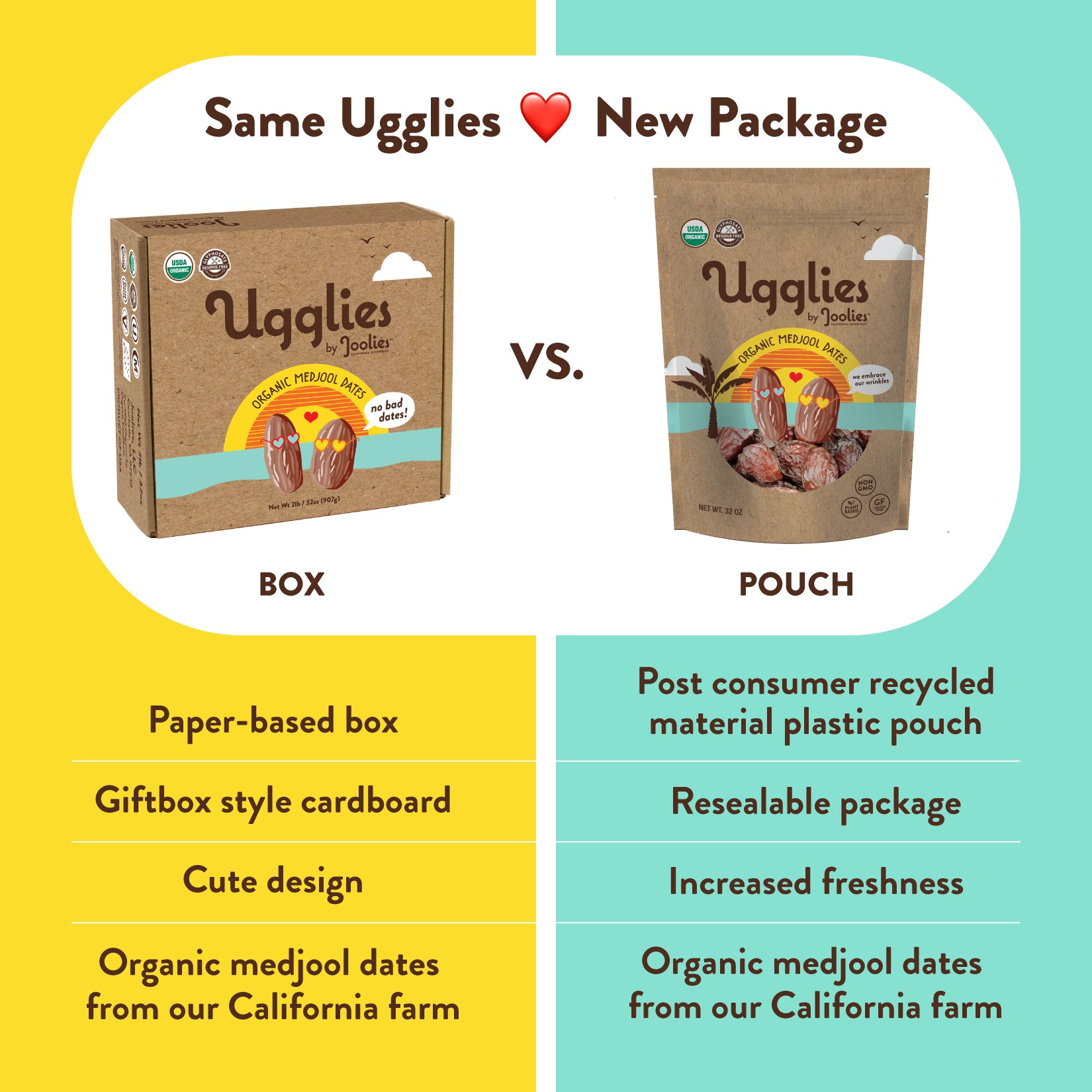 Still Sustainably Packaged
Sustainability is still top of mind for us at Joolies--which is why we carefully and thoroughly explored new options before making any changes. Our new stand-up pouch is made from post-consumer recycled material, which means it is a more sustainable option for both the environment and for you. We know that taking care of the planet is more important than ever and we are doing our part to make sure our packaging is as earth-friendly as possible. Recycling is quite a complex process, so for a deeper dive check out our blog post on the reality of recycling.
Increased Freshness
While we loved our bulk boxes, they just weren't keeping our dates as fresh. A lot of you reached out that you were putting them in Tupperware at home and we wanted to eliminate that step. Our new stand-up pouches have a resealable feature, keeping your medjool dates fresher than a MF--meaning you can enjoy your dates at their peak deliciousness (and freshness) for even longer than before. Who doesn't love that?
We know change can be hard, but rest assured our organic medjool dates are still the same, top-notch quality you know and love from our family farm, just with new packaging to make it even better for everyone involved.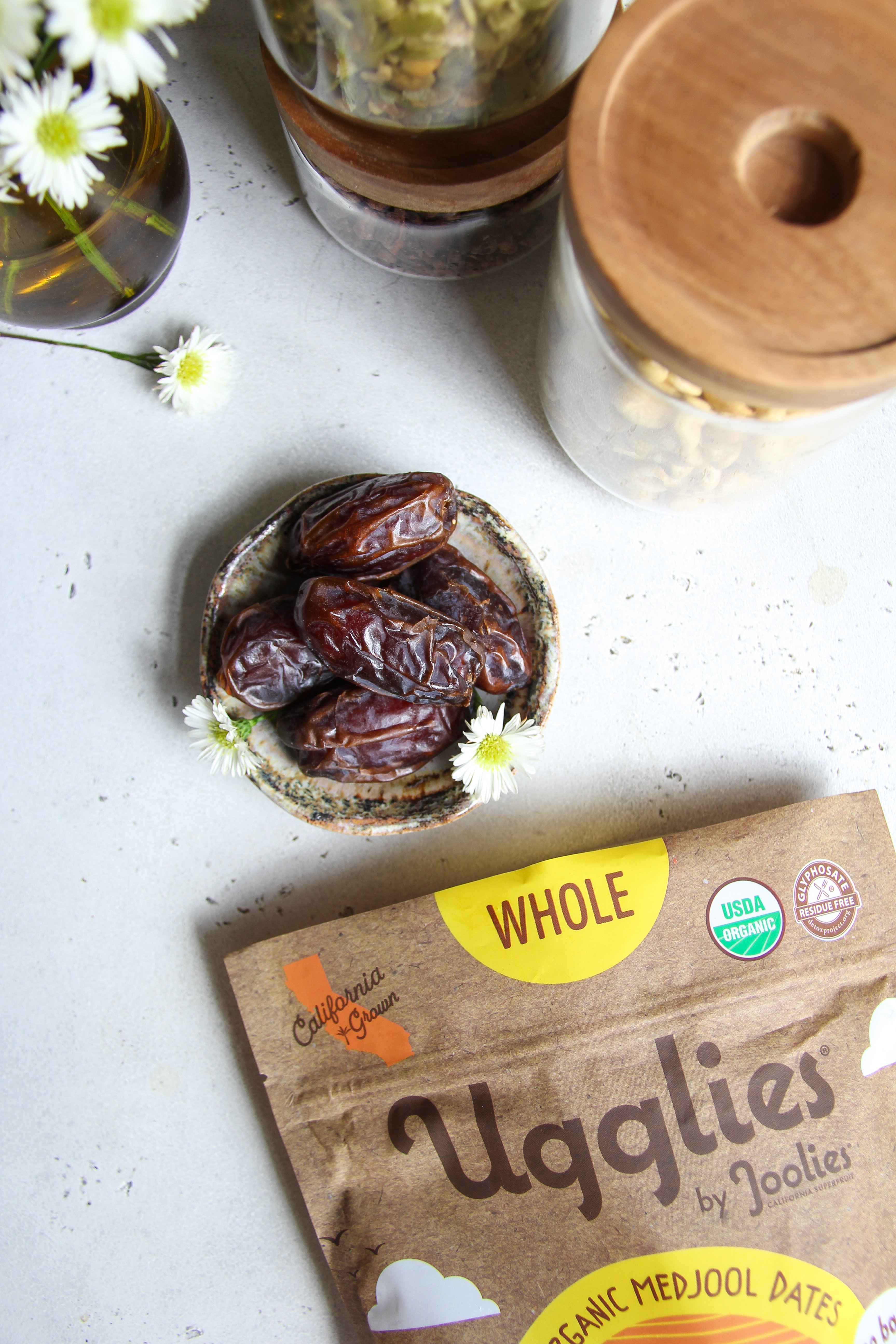 So why the transition?
Here at Joolies, we are always looking for ways to improve and innovate. We want to make sure we are providing the absolute best product and experience possible for you, our amazing community. And we are confident that these stand-up pouches will provide better value for you as a consumer, because that is what matters most to us! We're excited to see our new stand-up pouches out in the world and hope you are too! Sometimes change can be fun(:
Ready to date?
So, what do you say? Are you ready to date the new, fresh and fabulous Ugglies by Joolies?
As always, thank you for your continual support and love for Joolies💖 We can't wait to see what you think of our new packaging!
Need some date ideas? Check out our library of medjool date recipes for some creative ideas to incorporate dates in sweet and savory ways.