How do you date Joolies? Stuffed with nut butter, in a delicious no bake recipe or just straight up?! There is no wrong answer here! And nothing is *sweeter* than seeing our community sharing pics and vids of their dates with Joolies 📸 on our Instagram page @jooliesdates. We love ALL of the content created by our Joolies fam so we thought it would be fun to share some of our favorite dates from July😉💕🌴
Homemade Granola @glutenless_apron
With more time spent at home and less trips to the grocery store, making your favorite foods from scratch is a game changer! We loved this recipe from @glutenless_apron because it's great on EVERYTHING and guaranteed to be enjoyed by the whole family 😍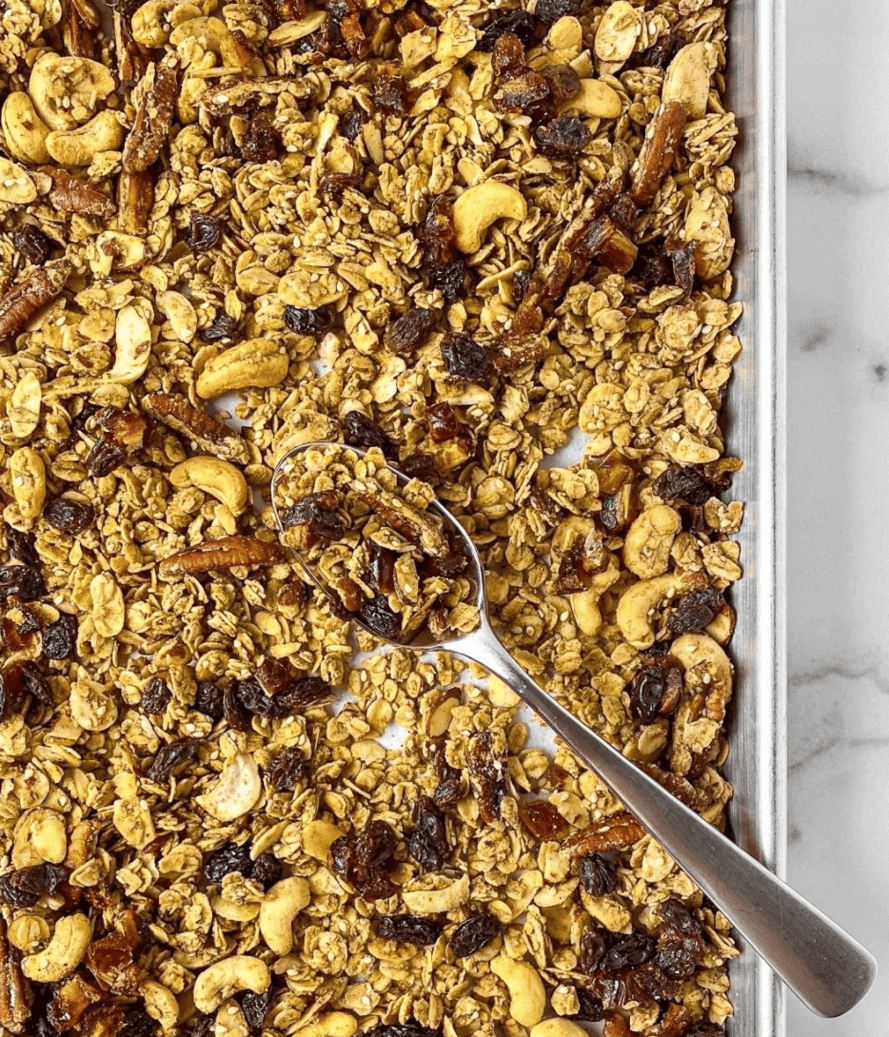 Sunbutter Date Cups @alliyoucaneat
These guys are definitely the cool cousin of our traditional stuffed dates 😉Full of chocolatey goodness and all the fresh dates are included for a sweet treat! Make sure to top with a little bit of salt for maximum flavor potential 🌻Thank you Alli @alliyoucaneat!
Adaptogen Brownie Bites @iam_tiffanygrace
Especially with this hot 2020 summer, warm drinks are out of the picture! Or are there? @iam_tiffanygrace combined all the amazing tastiness of a steaming hot chocolate but in cool form ☀️Enjoy all the nourishing adaptogens this snack (or dessert) has to offer!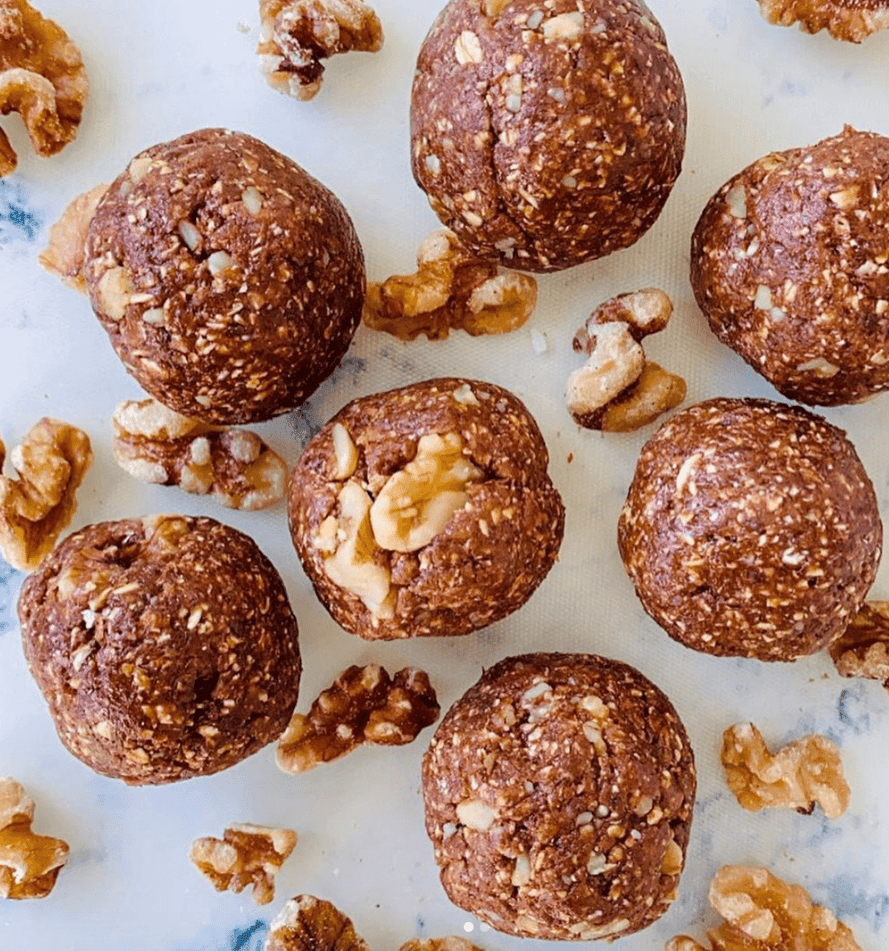 Brownie Cheesecake Bites @wtfisgfdf
Originally done by @plentysweet200, these no-bake bites combine the world's best two desserts—brownies and cheesecake 🍰 Joolies dates play an important role in keeping this crust together and holding up this sweet filling! Thank you Reese @wtfisgfdf 💕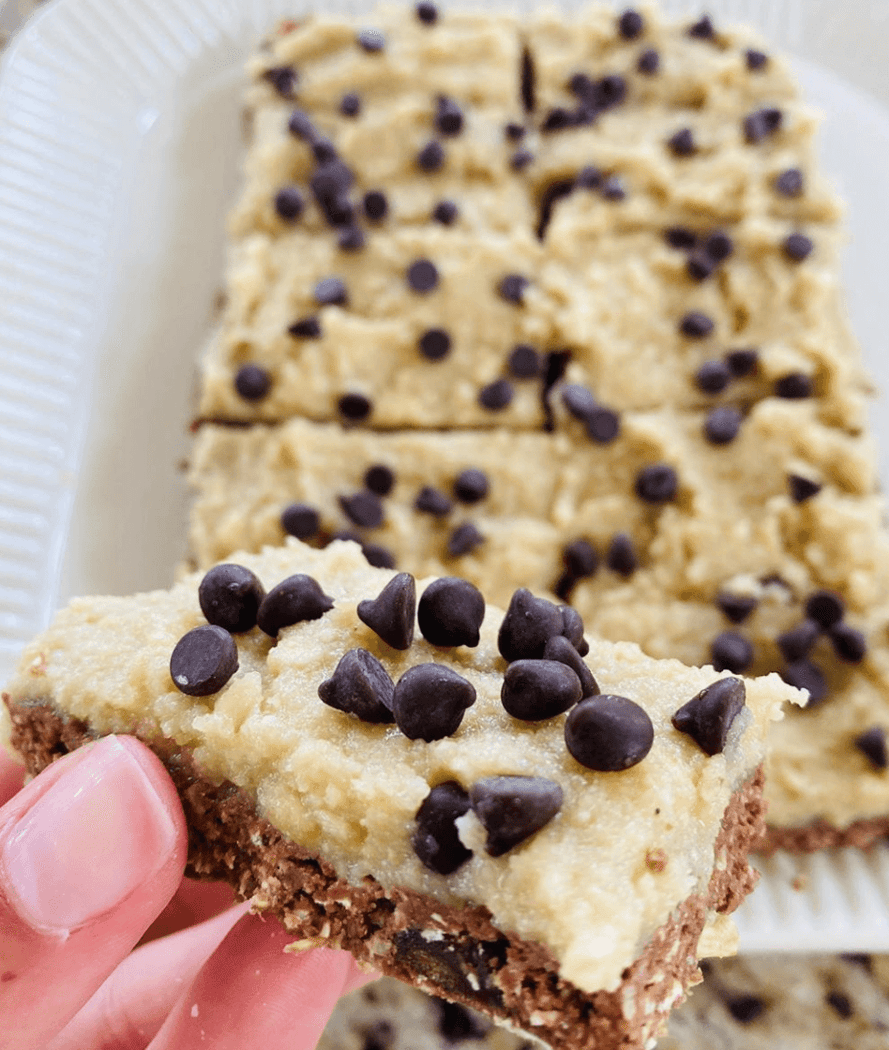 Zucchini Matcha Chip Smoothie @wellnesswithdanielle
We're following @wellnesswithdanielle and throwing all of our veggies in the freezer for some yummy smoothie dates ❄️Trust us and Danielle when we say you do not taste any of the veg, just all of the delish matcha 🍵Just blend everything together!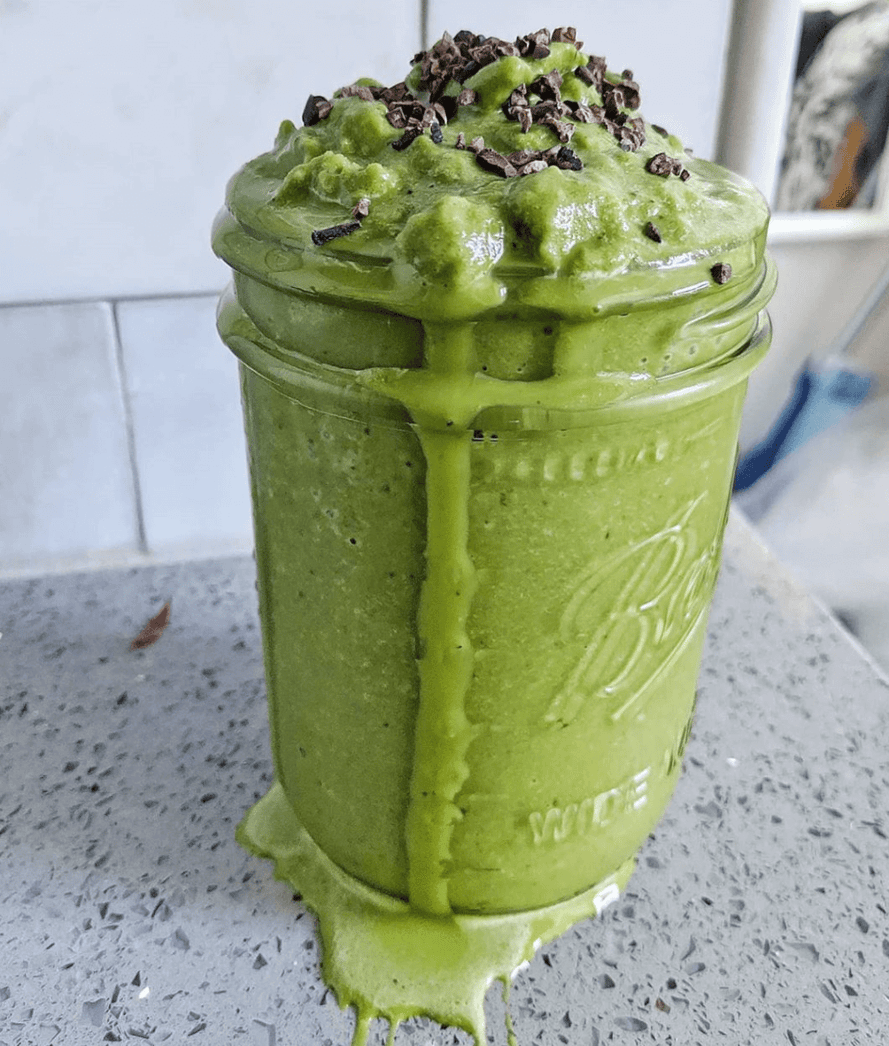 Cranberry Almond Breakfast Cookies @realizing.vegan
Nothing starts a good day like a cookie! Originally done by @flora_and_vino, these bad boys are reinvented by @realizing.vegan by using Joolies date syrup instead of maple 🍯Date syrup is an excellent alternative to traditional sweeteners, even for ones perceived as "healthy" like honey or agave - check it out here!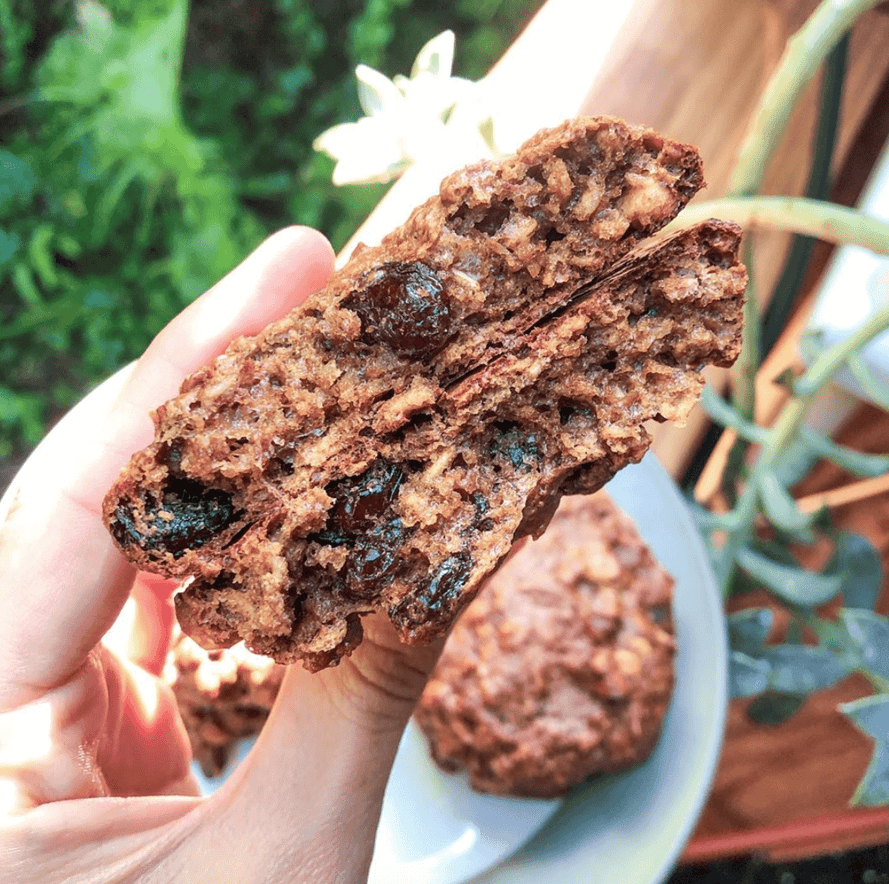 Vegan Chocolate Banana Cake @avocado_skillet
After our 347th loaf of banana bread during quarantine, we're looking for a switch up 🍌Thankfully, @avocado_skillet made this vegan cake to give us a well needed break! The next time you have some overripe bananas in your kitchen, use them for this recipe 🎂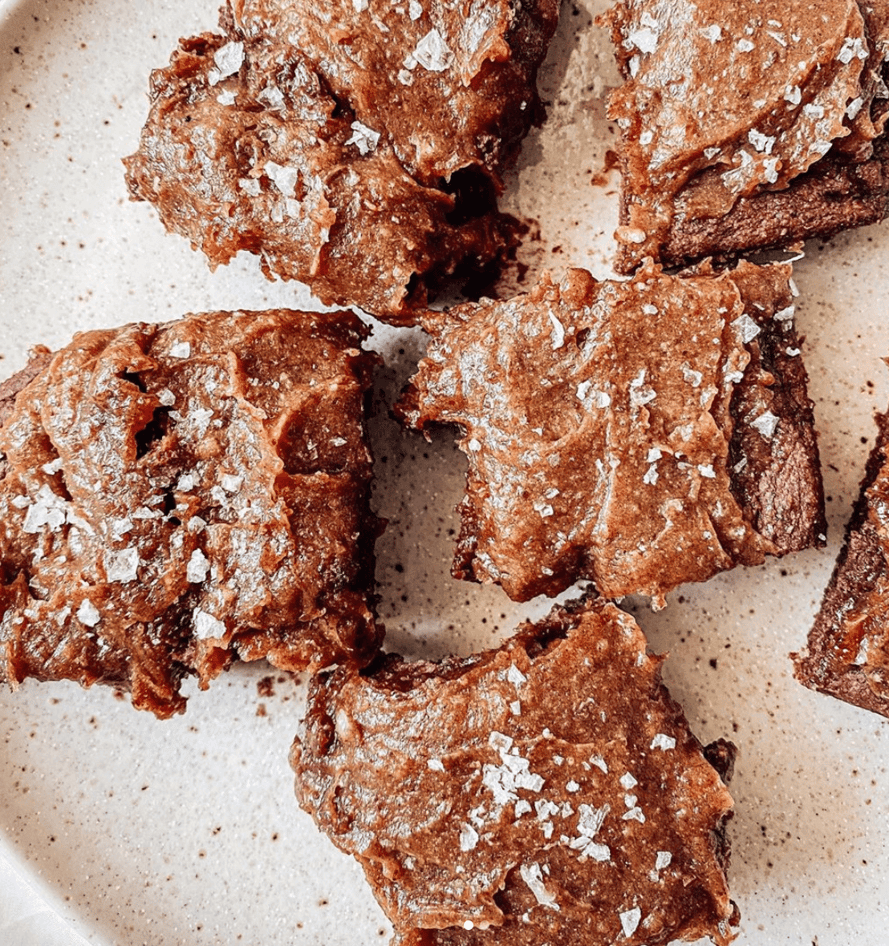 Cookie Dough Stuffed Dates @lifebygabb
Can't decide whether you want to eat something healthy or just eat all of the cookies in your pantry? Compromise and make these sweet joys! @lifebygabb made some quick cookie dough using only almond flour, almond butter, maple syrup, and a splash of vanilla to stuff inside some fresh Joolies dates 🍪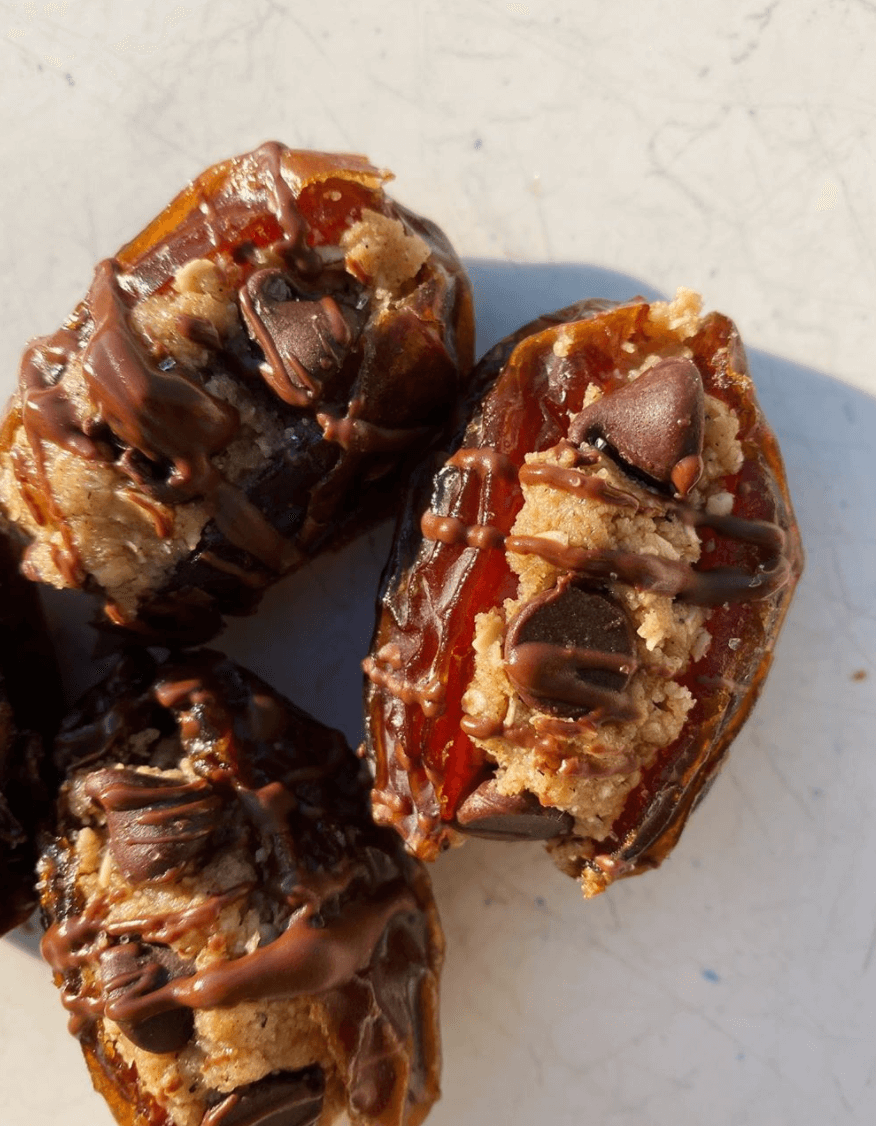 Chocolate Mint Smoothie @ducklet1
First off, how crazy is this food photography? It looks like everything was picked straight from the garden 🌿This bowl (or smoothie) is jam packed with wholesome ingredients but tastes like some old fashioned mint chip ice cream 🍦Thank you Dana from @ducklet1 for showing us you can turn dessert into breakfast!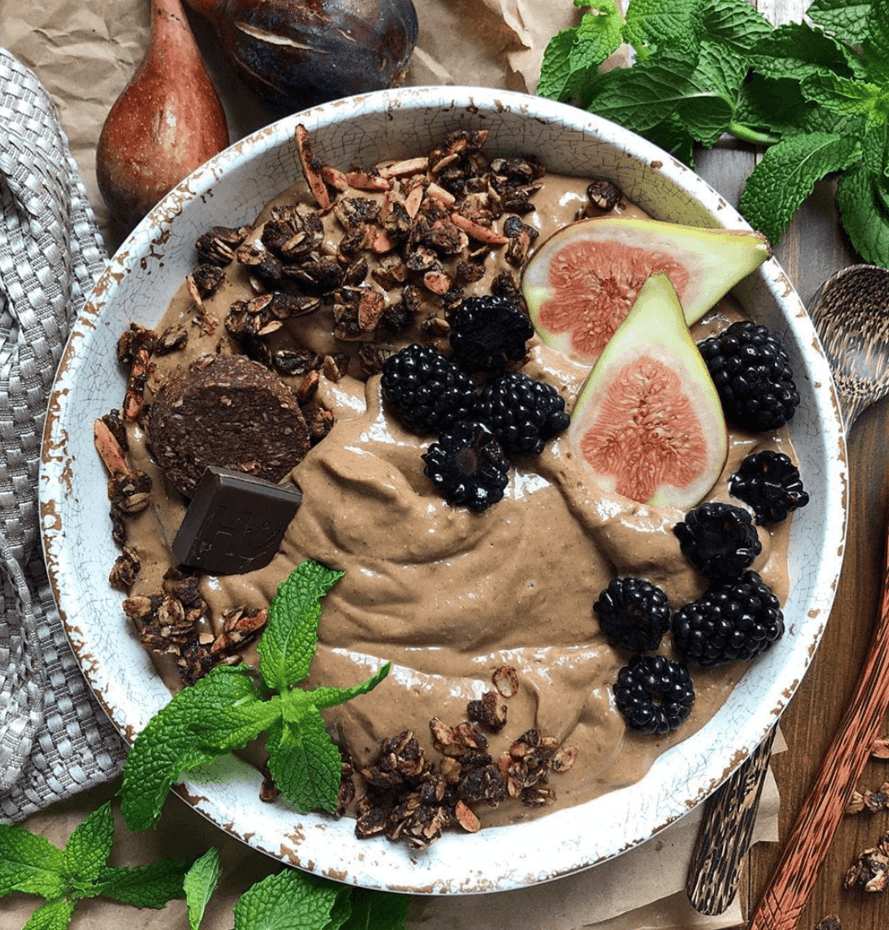 Cookie Dough Brownie Bars @lovelydelights
No oven? No flour? No added sugar? Sign me up ✔️These lovely delights by @lovelydelights are made using fresh dates (from yours truly), chocolate protein, chickpeas, peanut butter, and a few others to produce this guy 👇Enjoy all the sweetness with zero guilt!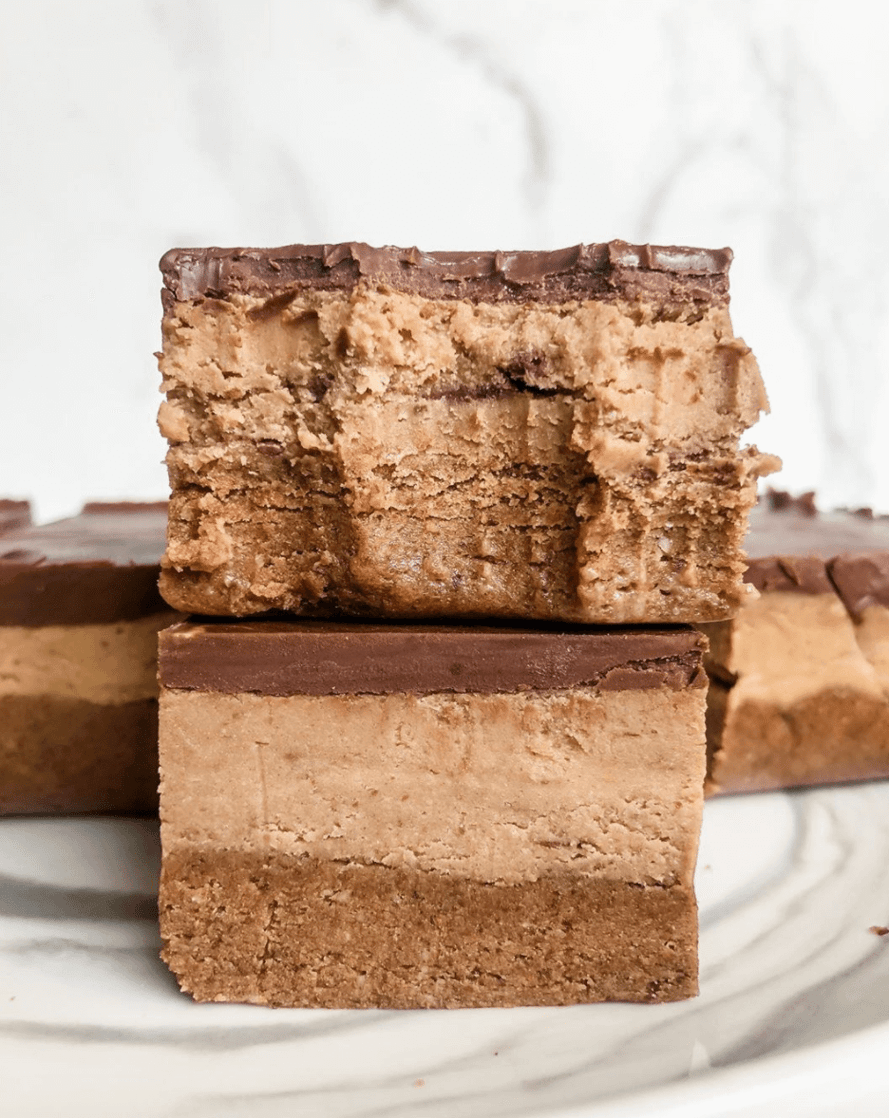 Conclusion
Even though we included 10 of our favorite recipes this month, we love each and every one of your yummy creations and really wish we could share everything 😭We're SO grateful for every single one of you for supporting us through thick and thin and showing off your kitchen creativity 😚Keep tagging us @jooliesdates and #jooliesdates for a chance to be featured on our blog + IG!
What was your favorite recipe from this list? Let us know ✨
Be sure to follow us on our Instagram for more recipes and inspiration 🔥