Whether you feel like you're glued to the couch or still stuck at home because of a global pandemic, doing date nights with your boo, friends, or family is still super important. It helps you bond, keeps up a routine, and ensures you don't rely too much on your pizza delivery guy. Even if your cooking partner sucks at cooking (or maybe you're not so great either), this is a great place to start!
This delicious vegan curry should take only 30 minutes and is a simple way to pack in those vitamins and fiber without sacrificing flavor 😍 It can make up to four bowls, just in case you want to go on a social distancing double-date with your neighbors!
This date recipe dish is all thanks to Hungryroot, where you can get all of these easy, fresh, and pre-prepped ingredients (including
Maya Kaimal products
!) for the recipe below. Use code
✨JOOLIES✨
for
20% off
your
first AND second order
on
hungryroot.com!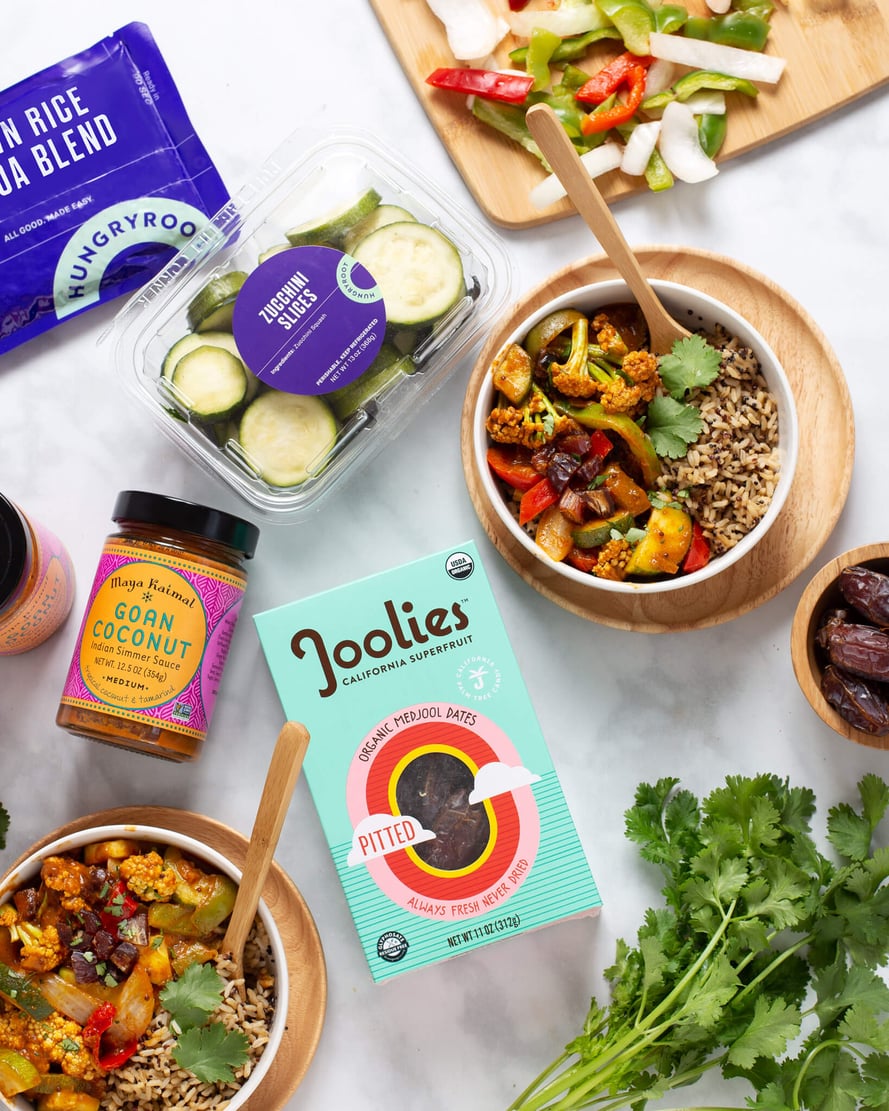 What all goes into this delicious date-night in meal? Here are the main
ingredients you need: