These Vegan Cookie Dough Bites are gluten-free, dairy-free, sweetened naturally with dates, dipped in dark chocolate and garnished with flakey sea salt for the perfect sweet treat.
We'd like to personally apologize for how
insanely
delicious
and
easy
to make these
Vegan Cookie Dough Bites
are! Made with 6 simple ingredients, these bites are
vegan, gluten-free, dairy-free

and contain no refined-sugar but are naturally sweetened with our medjool date syrup! Don't let the total time scare you away from this

no-bake

dessert--only 15 minutes of work is required! The rest of the time is waiting for the bites to chill (which will require a bit of patience😉).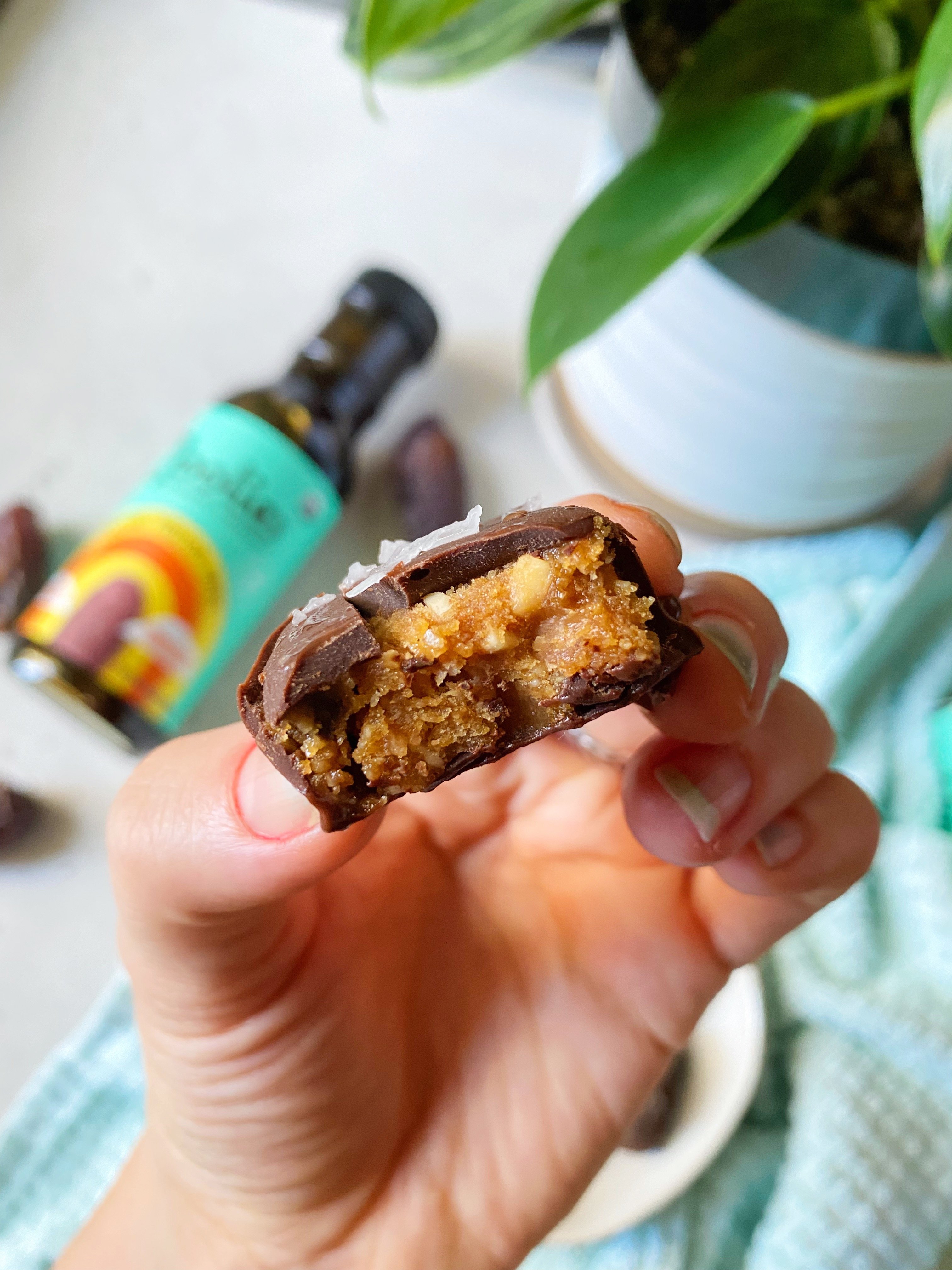 The edible cookie dough is phenomenal just on its own, but dip it in silky smooth dark chocolate🍫 then sprinkle with flakey sea salt? Oh it's GAME O-V-E-R😵 To make this date recipe even quicker, you can leave out the dipping in chocolate part, but we highly recommend including the chocolate dipping part🥰 Since these bites keep so well in the freezer, they are great to have on hand when you're craving something sweet or have an impromptu date night and need to pop out the movie snacks🍿🍭🍪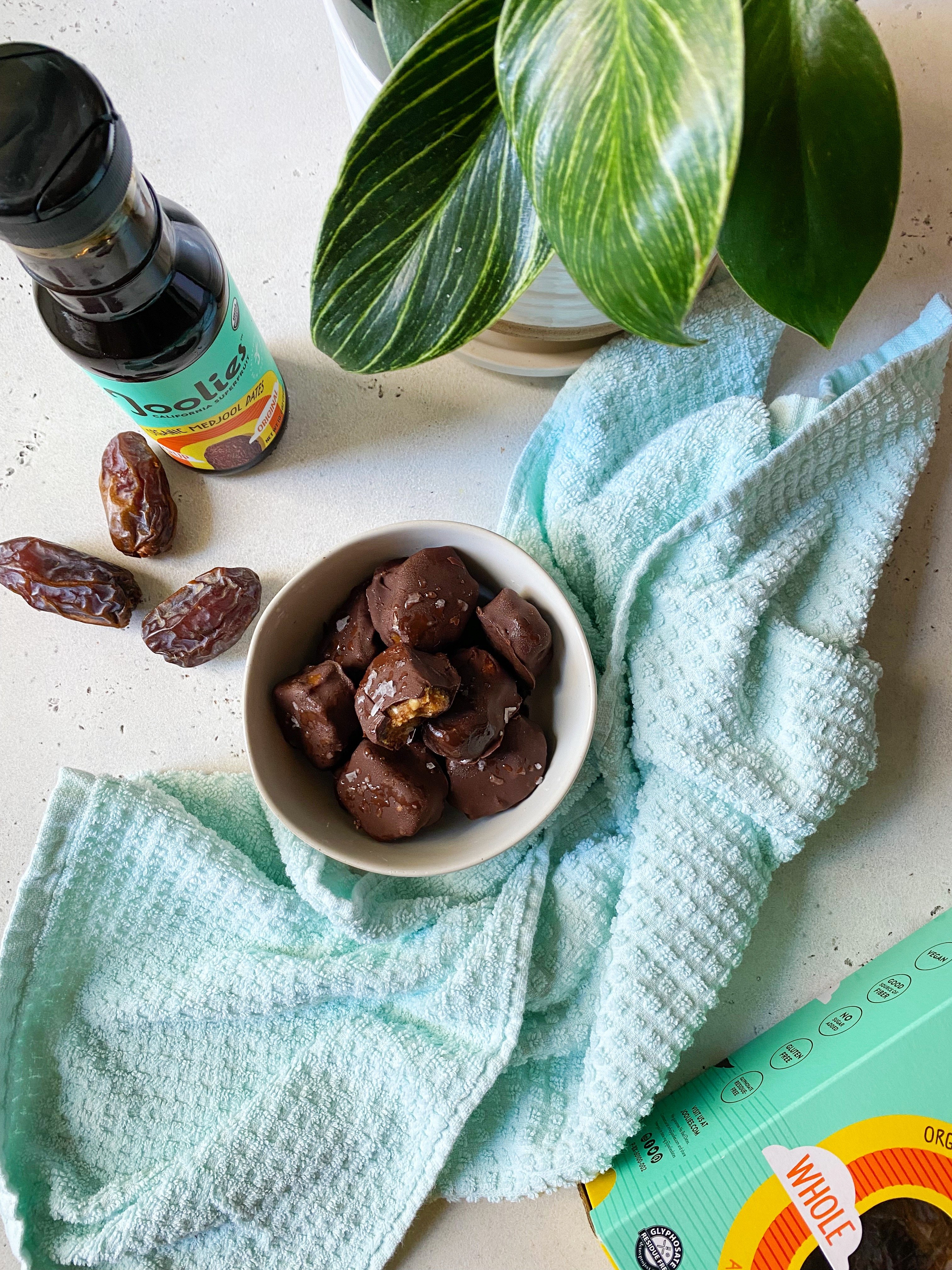 Ingredients you'll need:
Peanut Butter

We recommend using peanut butter that has no added oils or sugars in it like 365 brand, Wild Friends, or Santa Cruz. If you have a peanut allergy, no worries, this recipe is still for you! Just swap out the PB for an almond, cashew, or sunflower butter 🌻

Joolies Medjool Date Syrup
Almond flour

This thickens the dough to create the perfect cookie dough texture. You can swap for coconut flour, but you won't need as much since coconut flour naturally absorbs a ton of liquid.

Dark Chocolate Chips

The final ingredient that brings it all together. We recommend using a dark chocolate without fillers or artificial sweeteners (it takes longer to melt and isn't great for your body either) like Hu Kitchen, Eating Evolved, or SoChatti. Natural chocolate is always the way to go for either bakes as well!

Coconut Oil

Vanilla and Sea Salt

These compliment the other flavors and adding a sprinkle of flakey sea salt on top elevates the sweet and salty combo.