Happy 244th birthday America
🇺🇸
Normally we spend the Fourth out on the beach or at a bbq, but this year is obviously going to be quite different! COVID-19 is still on the loose...so please stay safe, wear a mask, and social distance to protect yourself and others. Yet, we can still
celebrate with an easy (and, let's be honest, last-minute) chocolate bliss ball date recipe to share with friends and family (or honestly just eat all yourself) 😉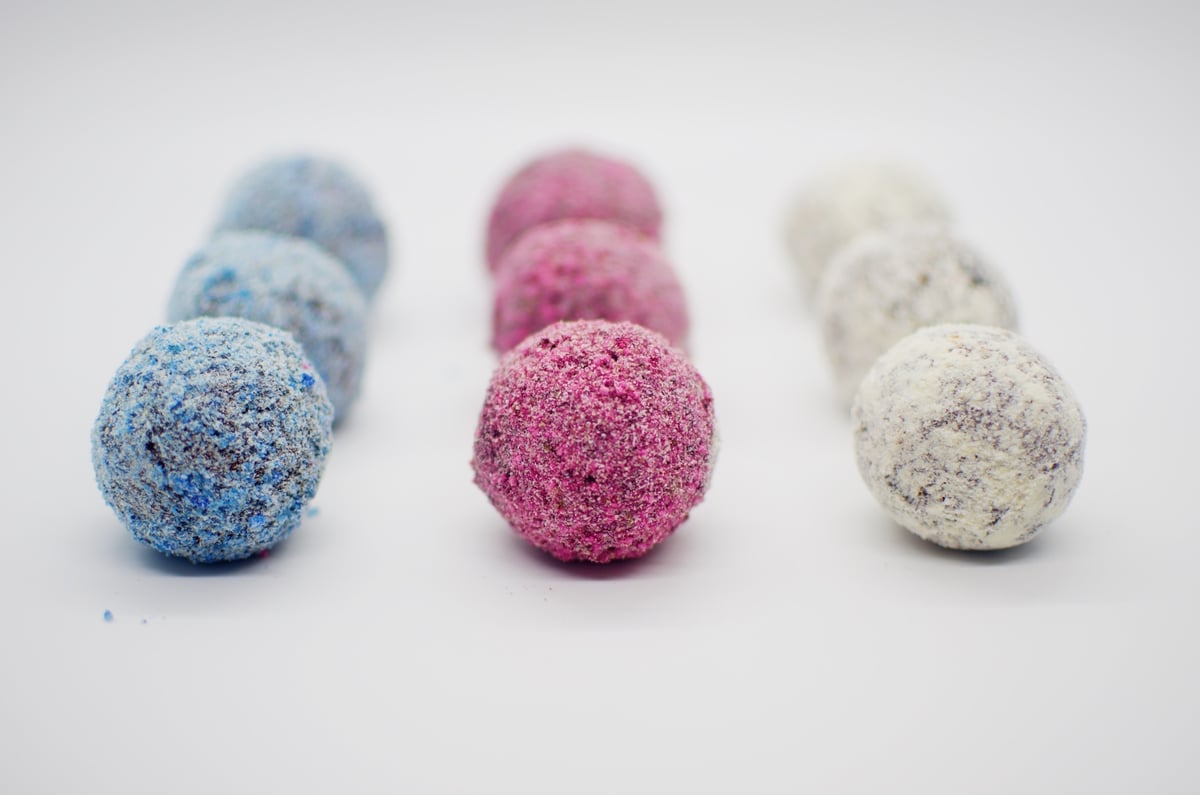 The best part about this dessert is being able to customize the different elements depending on your taste buds, except for the dates of course! You can add coconut,
vegan caramel
, chia seeds, and even more chocolate 🍫 With that said, here are the main ingredients:
Joolies Whole Dates (Or Pitted Dates)

Duh. Dates are literally everything in this recipe—being the main reason why they hold together, able to bind to the coating, and taste so darn delicious.

Your Favorite Kind of Nuts


We used walnuts in this recipe for some extra antioxidant brain power, but you could really use any tree nut!

Cacao Powder


All natural cacao is the underrated star of the show. The rich flavor in combo with the sweet dates makes you feel like you're eating truffles somewhere in the Italian countryside.
Don't fret if your Fourth plans got canceled, the bottom line is that you can always save this chocolate bliss ball recipe for another time ✨ You can choose any color you like as well—not just red, white, and blue!
If you can't make it to the store this week, you can buy always buy Medjool dates online and have them shipped to your door from Joolies.com!
Be sure to tag us on
Instagram
and
Pinterest
so we can see all your date-able recreations! And you can always comment below 💕