Vegan, gluten-free chewy trail mix cookies featuring oats, medjool dates, nuts, and chocolate chips. Easy, satisfying, and healthy cookie recipe perfect for snacking on-the-go or for a sweet treat!
"Always pack snacks" is a motto we LIVE by. We even created Joolies snack packs, which contain 3 pitted medjool dates, to make on-the-go snacking easy, healthy, and delicious! When we're not snacking on Joolies we love a good trail mix (Lark Ellen Farm Sweet and Salty Mix is one of our favorites) so why not make some of our favorite snacks into cookie form🍪?!
These vegan trail mix cookies are chewy, moist on the inside, crispy on the outside, and easy to whip up! They are packed with healthy nuts and seeds, caramel-y Joolies pitted dates, and dark chocolate chunks. Plus, they are naturally sweetened with Joolies Date Syrup, making for the perfect on-the-go snack or even breakfast! Who doesn't love cookies for breakfast?!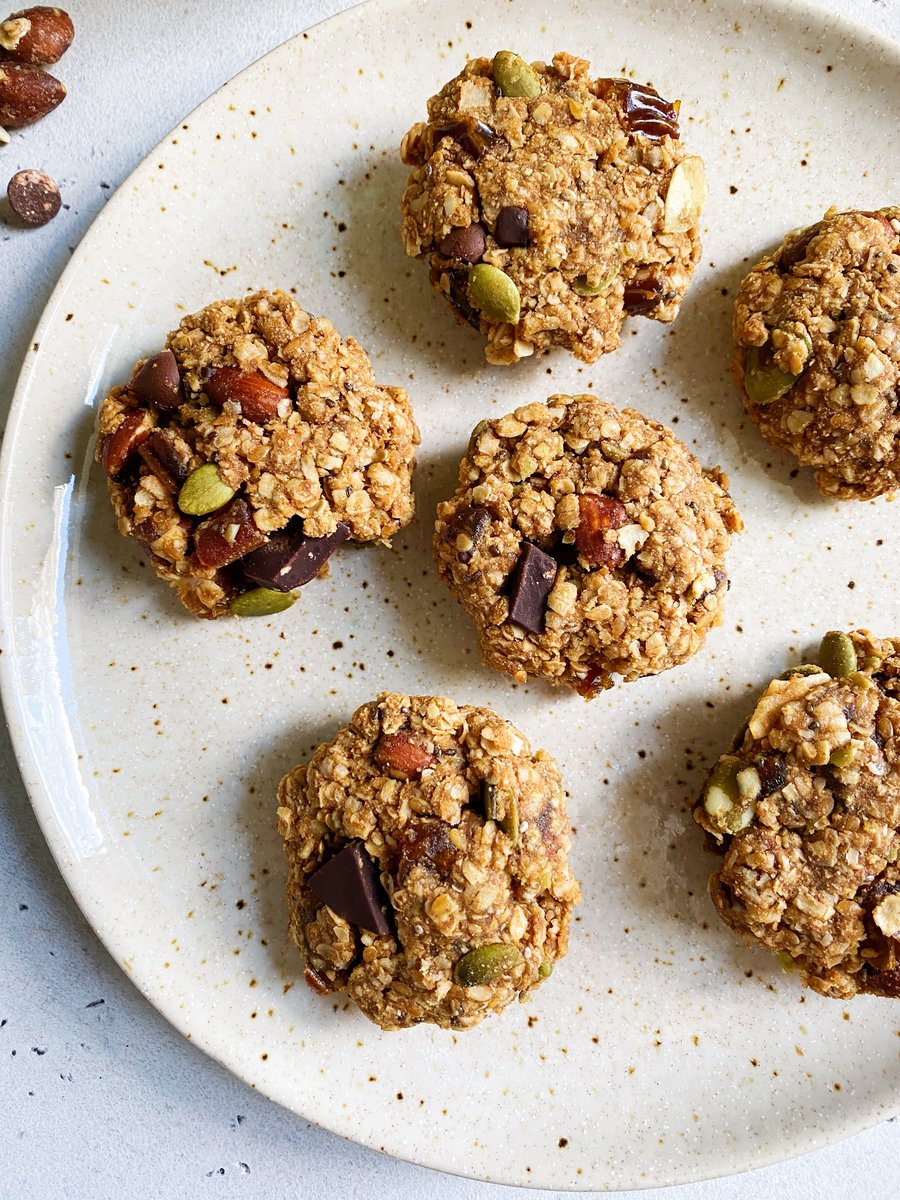 The best part (besides the delicious Joolies gems of course😉)
These cookies are 100% customizable. Don't have pepitas in your pantry? Swap for sunflower seeds or coconut flakes. The possibilities are endless. Just be sure to keep the measurements the same to maintain the perfect texture.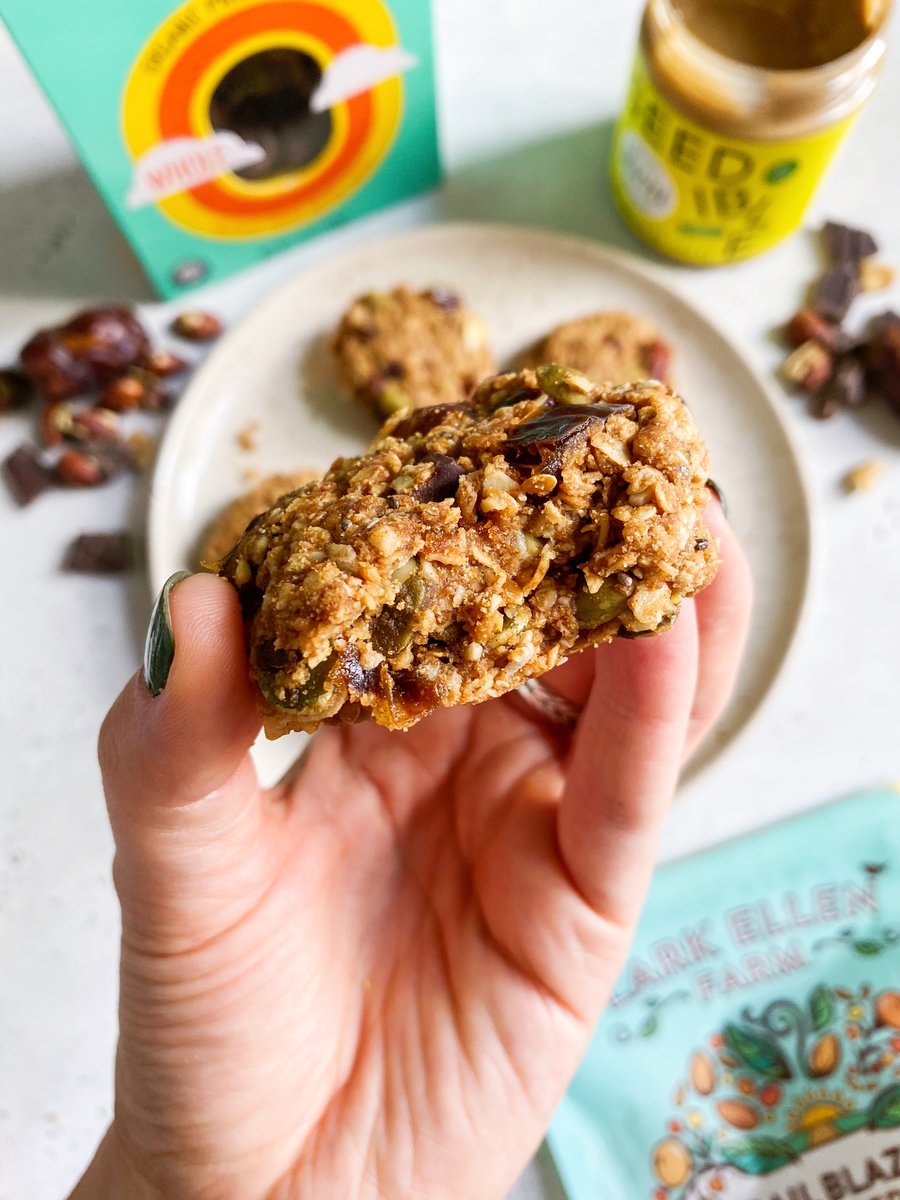 Ingredients in these cookies:
Gluten-Free Oats


This serves as the base for our granola. If you are grain-free, feel free to substitute this out for another nut or coconut flakes. Oats do provide long-lasting energy and can be a great pre or post workout snack!

Joolies Date Syrup

Joolies Pitted Dates

Medjool dates give these cookies lil sweet caramel-y bites, while packing in good nutrients like magnesium, potassium, antioxidants and more.

Seedible Creamy Sesame Butter

This nut-free butter made from sesame seeds is key!

It will act as a "butter" in this recipe making the cookies nice and moist.

Coconut Flour

A little bit goes a long way! Since coconut flour is high in fiber, it's super absorbent--if your cookie batter seems too thick, add in some dairy-free milk. You can swap for almond flour, but you might need to add a bit more to bind everything.

Coconut Oil

You want this to be melted, so pop it into the microwave for 40ish seconds then pour directly into the mix.

As an alternative, you can use avocado oil.

Vanilla and Cinnamon

These help to compliment the other flavors!
Optional Add-ins:
Phasey Seed Cycle Blend


This blend of flaxseeds, pepitas, chia seeds, and hemp seeds adds healthy omega-3 fatty acids and nutrients.

Lark Ellen Farm Sweet and Salty Mix


This mix is full of sprouted almonds and cashews, chocolate chips, dried cherries, and more! It's the add-in that really takes these cookies to the next level😎

Pepitas

Aka, pumpkin seeds! Pepitas are a great source of magnesium, iron, antioxidants and much more. You can read more about the benefits of pepitas here. Walnuts, Pistachios and Macadamia nuts are all great substitutes or additions as well.

Dark Chocolate Chunks

If you make this decadent treat, be sure to tag us on
Instagram
@jooliesdates and use the hashtag #jooliesdates
so we can see all your date-able date recipe recreations! And you can always comment below!