Easter is almost here and we all can probably agree that one of the best candies is Reese's peanut butter eggs😍 While they are quite the decadent treat, they also have a bunch of junk ingredients🙄 We re-created this classic candy into a healthier version with just as much indulgence (if not more😉). Since most of us will be celebrating at home this year, this makes for a fun activity with your family and a great item for a "door drop-off" to spread the love.
These simple peanut butter eggs are

vegan

and contain no refined-sugar but are naturally sweetened with our medjool date syrup!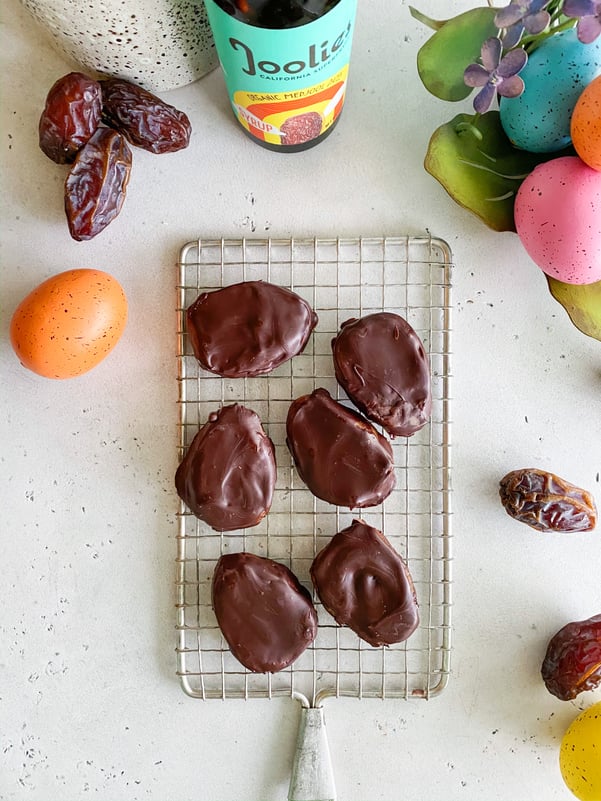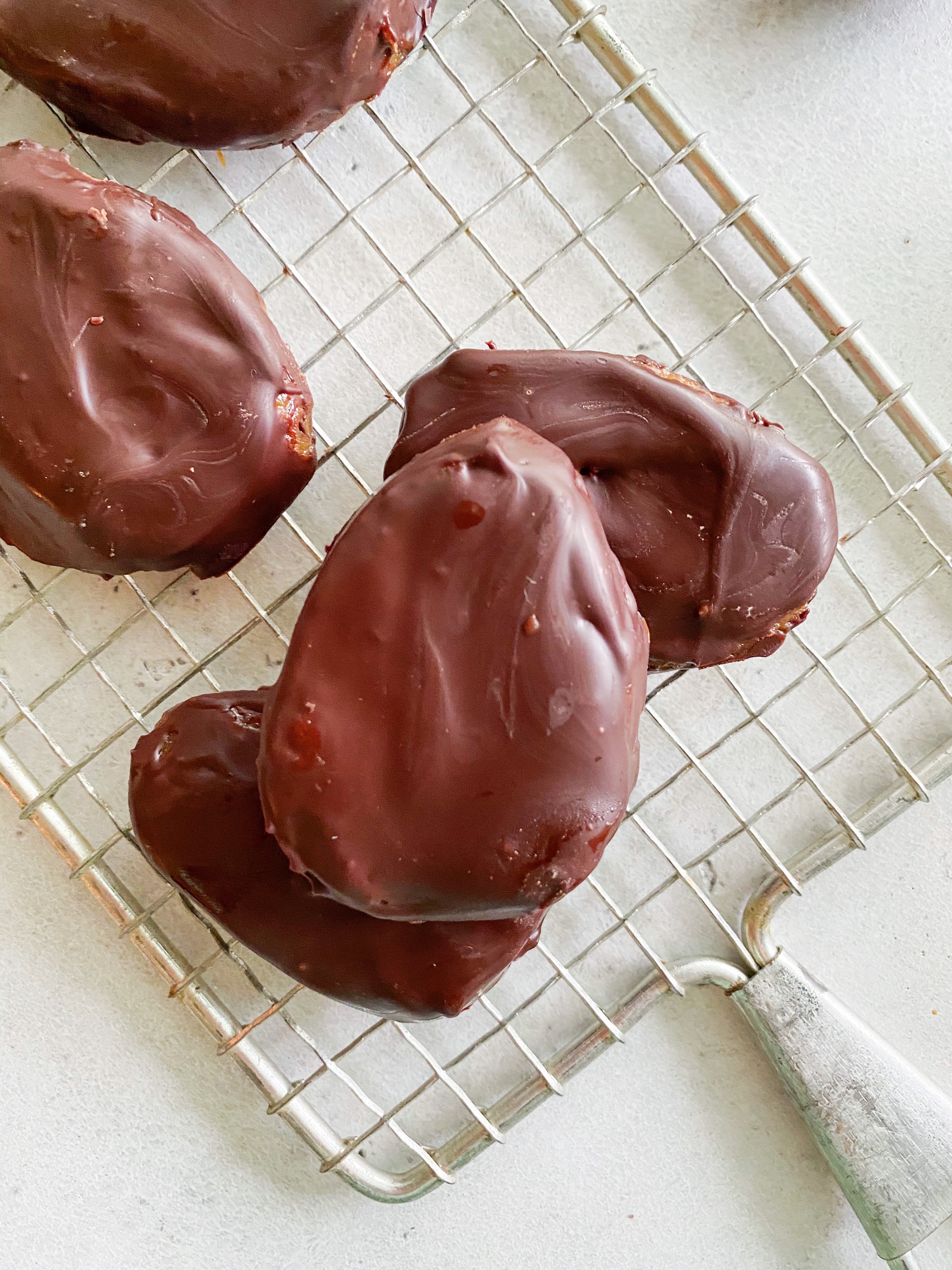 All you need are FOUR ingredients to make this fun and healthy treat:
Peanut Butter

What's a Reese's without peanut butter? We recommend using a PB that has no added oils or sugars in it like 365 brand, Wild Friends, or Georgia Grinders. If you have a peanut allergy, no worries, this recipe is still for you! Just swap out the PB for an almond, cashew, or sunflower butter.

Joolies Medjool Date Syrup

The only natural sweetener needed. Plus you still maintain all the nutrient and health benefits of a medjool date in the syrup form.

Coconut flour

This helps to thicken the batter so you can easily mold into egg shapes. You can swap for almond flour, but you might need to add a bit more to bind everything.

Dark Chocolate Chips

The final ingredient that brings it all together. We recommend using a dark chocolate without fillers (it takes longer to melt) like Hu Kitchen, Eating Evolved, or SoChatti.