A healthy and nutritious high energy packed snack made with medjool dates and mixed nuts that will keep you fueled and is perfect for festive celebrations!
During the season of Ramadan, we wanted to highlight some date recipes inspired by Middle Eastern culture and traditions. Date and nut rolls are a common item to have for festive celebrations. This sweet roll is also called Khajoor roll or Khajoor Burfi.
Date and nut rolls pack a nutritional punch. Joolies Medjool Dates are rich in fiber, magnesium, potassium, antioxidants and when paired with a healthy fat, like nuts/seeds, you get the ultimate power snack (literally). This date roll is vegan, gluten-free, paleo, refined sugar-free, and 100% delicious!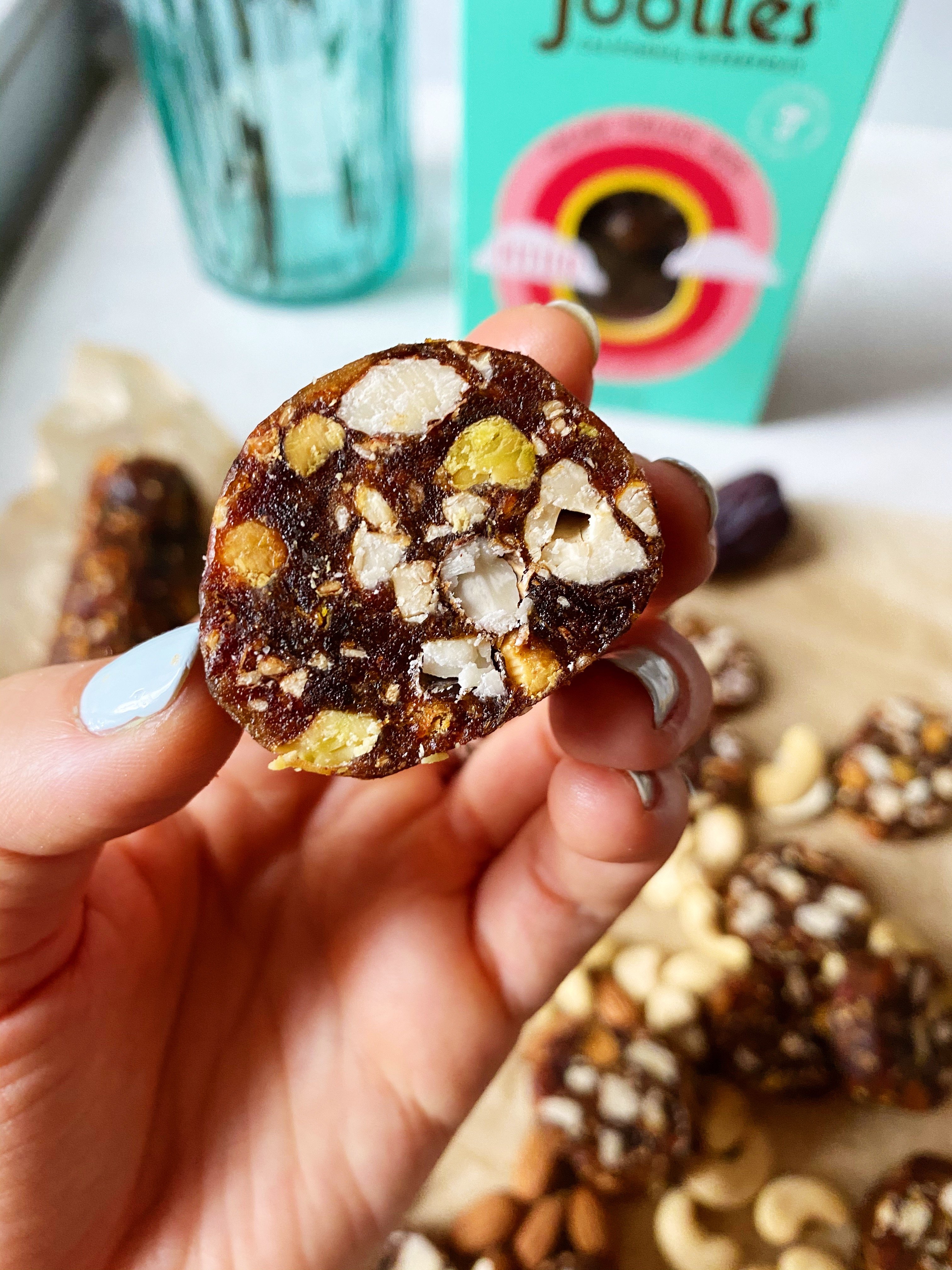 The result?
A natural, high energy packed snack made with minimal ingredients⚡️ Since medjool dates are low glycemic, the natural sugars are digested at a slower rate, keeping you fueled throughout the day. The nuts add a lovely crunch factor as well as healthy fats, fiber, and protein. Being a natural energy booster and higher in calories makes this date and nut roll especially great to have on hand during Ramadan and Eid or a pre-workout snack.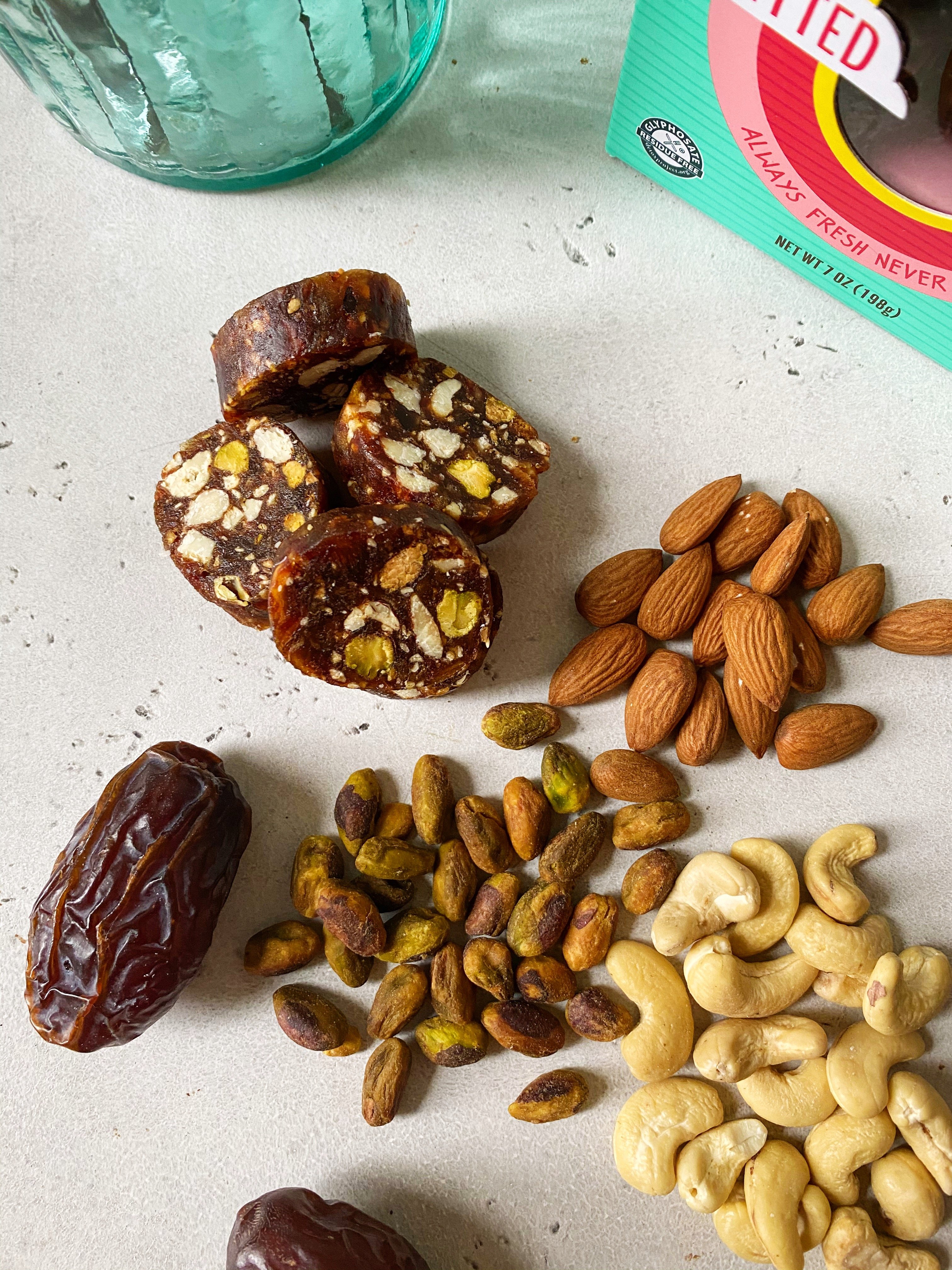 Ingredients you'll need:
Mixed Nuts


Pull any nuts and seeds out of your pantry because really any kind will work here! We went with almonds, cashews, and pistachios. Whatever combo you chose, try to avoid any nuts/seeds with added oils or salt.

Sesame Seeds

Commonly used in Middle Eastern and Asian dishes, this small seed has a sweet, nutty taste which is enhanced even more when toasted.

Joolies Pitted Dates

Medjool dates not only bring the natural sweetness, but pack in good nutrients like magnesium, potassium, antioxidants and more. PLUS the stickiness is most necessary to bind everything together.

Coconut Oil


This is going to help create the desired texture for our date roll.

As an alternative, you can use ghee.

Cinnamon and Nutmeg

Adding a little bit of spice will enhance the flavors of your date roll. We went with cinnamon and nutmeg, but cardamom, saffron, and even citrus notes are great options.
If you make this decadent treat, be sure to tag us on
Instagram
@jooliesdates and use the hashtag #jooliesdates
so we can see all your date-able recreations! And you can always comment below!