These Oat Milk Mint Mocha Cold Brew Popsicles are made with 4 simple and healthy ingredients for a sweet, refreshing and easy gluten-free, vegan treat!

Think fast: you hear the ice cream truck be-boopin around town, what frozen treat do you go for? Something chocolatey or fruity? How about something oat-y, date-y, mint-y, and coffee-y😉We've got the perfect and easy popsicle recipe you can make right at home!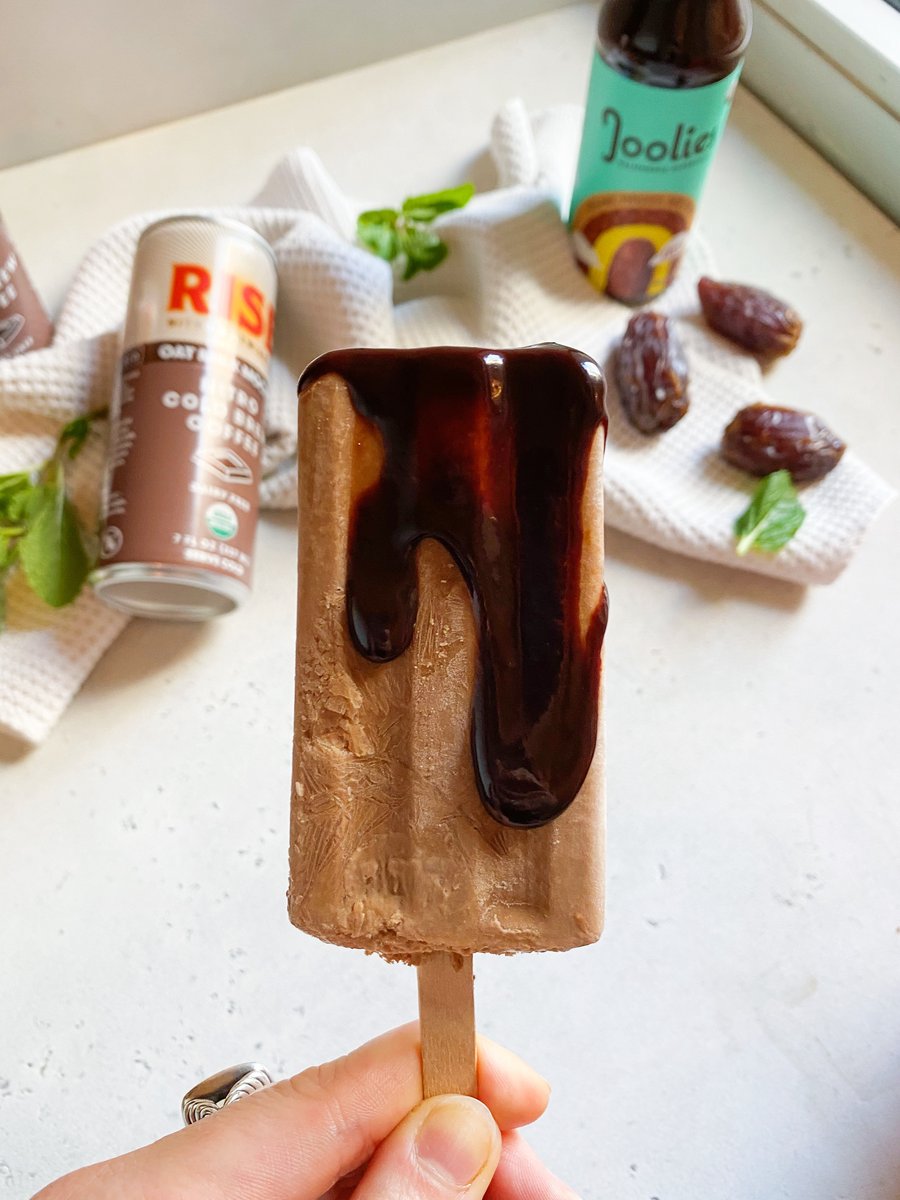 Unlike typical store bought popsicles that are full of sugar and additives, these Oat Milk Mint Mocha Cold Brew Popsicles are made with only FOUR ingredients so it's a sweet treat you can feel good about🤗
Plus, making your own popsicles is so much fun!
These are like a creamy frappuccino on a stick😍(but like the good-for-you kind). Joolies Cocoa date syrup
lend the perfect amount of sweetness, while also keeping these refined sugar free.
We even drizzled some on top for some extra goodness🍫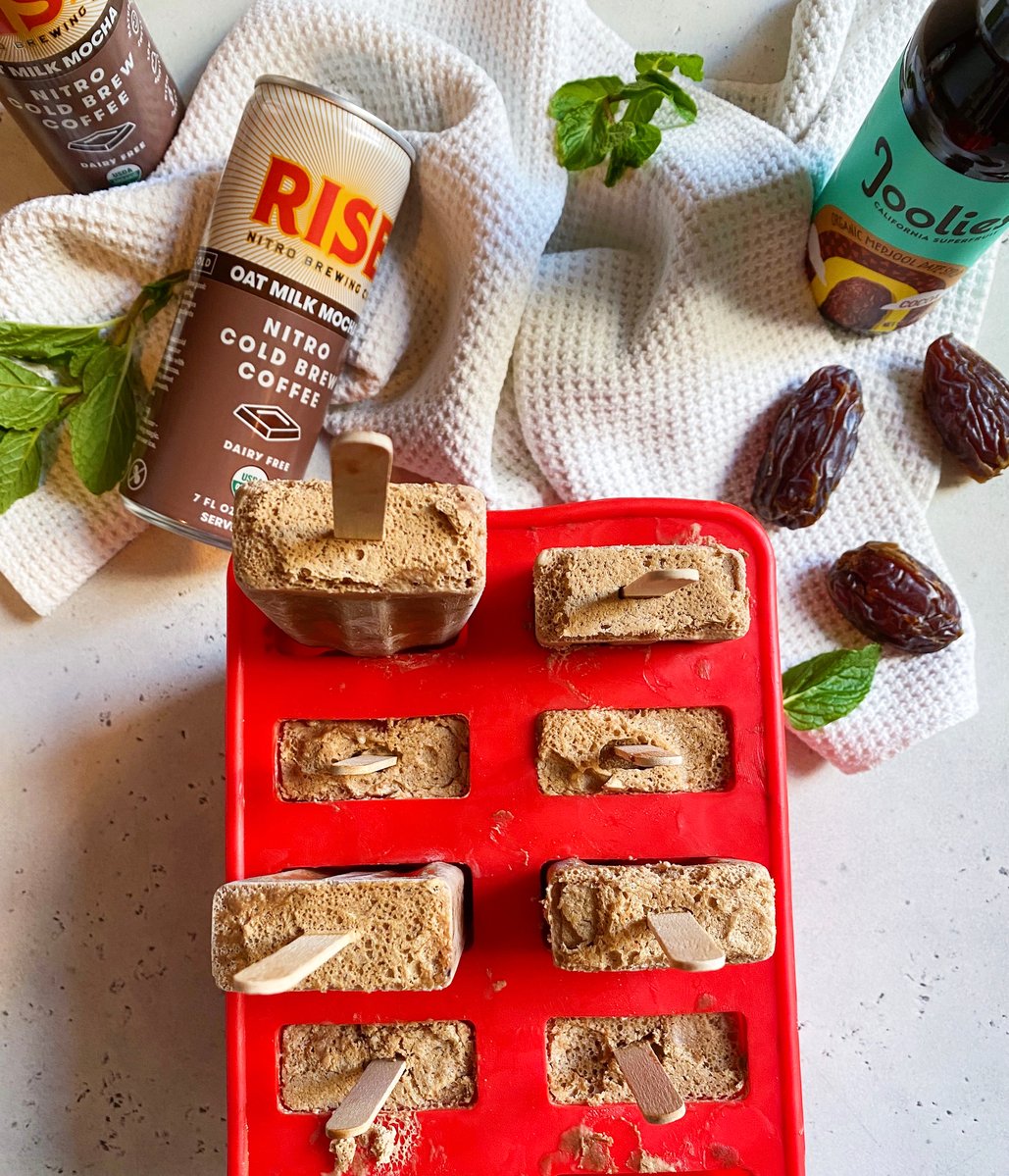 No popsicle molds? No problem!
You can still make this recipe even if you don't have a popsicle mold with household items.
Ice cube tray: These will make mini popsicles, but like how cute is that! Just fill the tray with the popsicle mixture and let it partially freeze before inserting small sticks.
Loaf pan: Just line the pan with parchment paper before filling it with the popsicle mixture. Then let it partially freeze before inserting sticks. Once frozen, use a knife to slice into individual popsicles!
Paper cups: Use small paper cups and fill them up with the mixture, allowing them to partially freeze before inserting the sticks!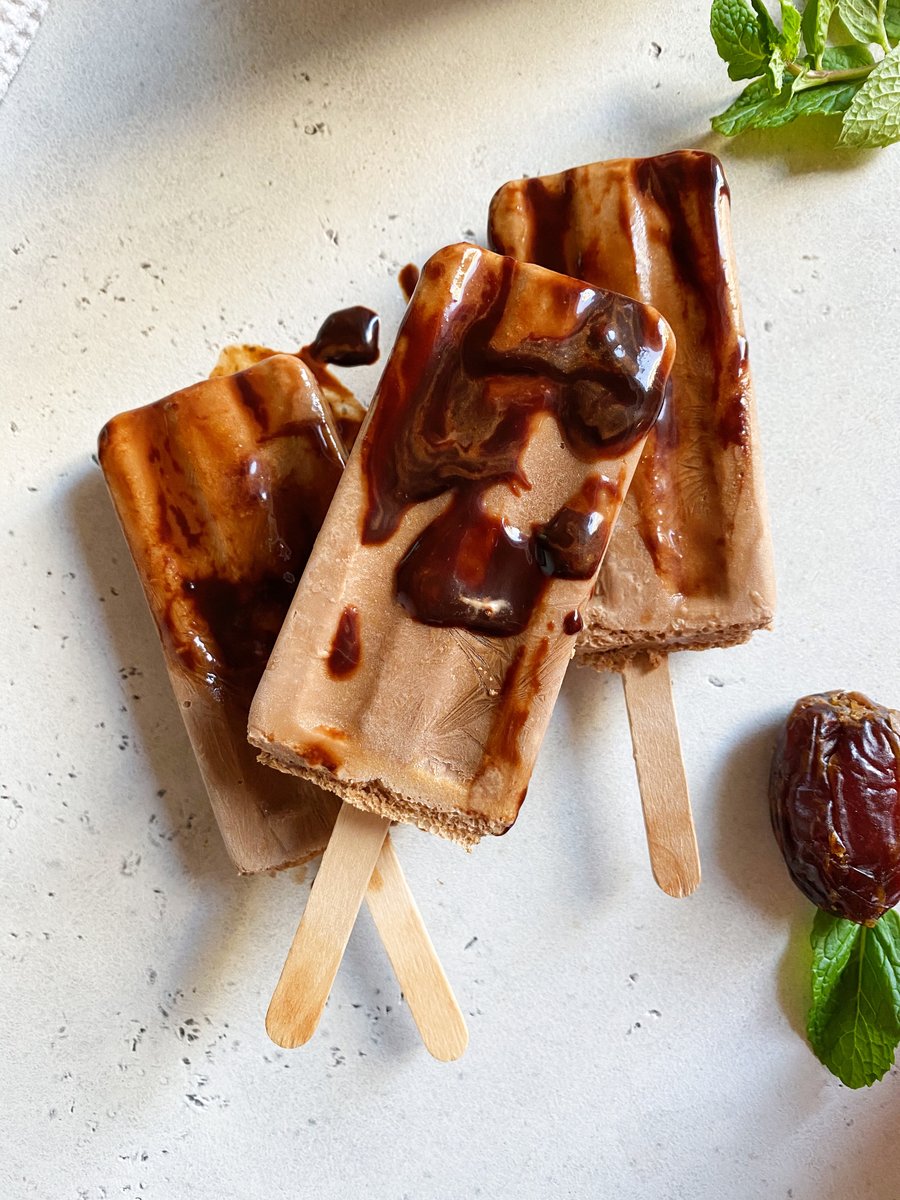 Ingredients you'll need:
Joolies Cocoa Date Syrup

The only natural sweetener needed that's better than Hersey's syrup. Plus you still maintain all the nutrient and health benefits of a medjool date in the syrup form.

Coconut Cream

It's important to get the full-fat version to get the creaminess we all love. Be sure to use the cream and water when adding to the blender.

Rise Oat Milk Mocha Cold Brew


We love Rise coffee! It's all organic, sustainably sourced, and absolutely delicious! The addition of silky oat milk and rich cacao to their nitro cold brew is nothing but a dream.

Peppermint Extract


All you need is a dash to get a hint of mint! Feel free to omit if mint just isn't your thing!
If you make this refreshing treat, be sure to tag us on
Instagram
and
Pinterest
so we can see all your date-able date recipe recreations! And you can always comment below!