Are you ready for your screen to be flooded with healthy pumpkin cookies? Ready or not here it comes!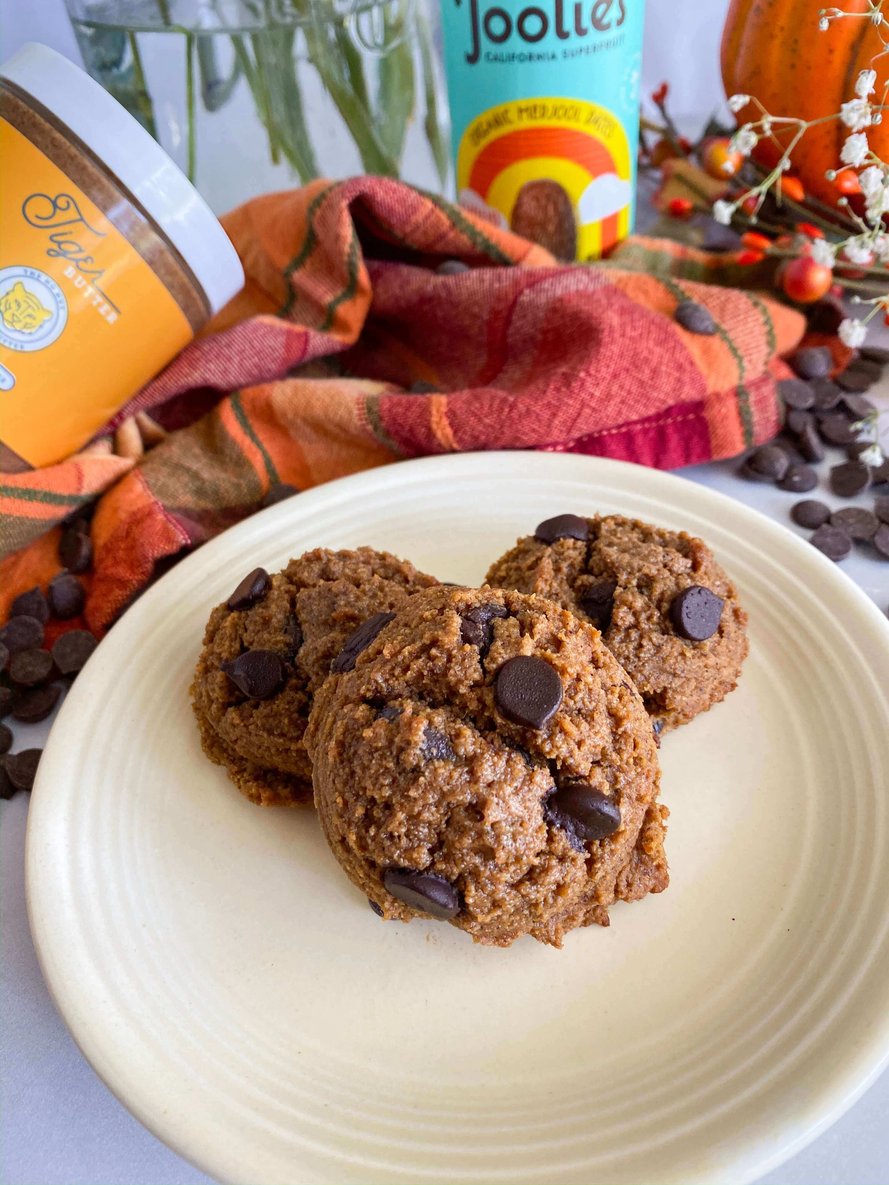 It's no secret that we love sweet treats, so we took the classic chocolate chip cookie and gave it an upgrade! These chocolate chip pumpkin cookies are filled with healthy fats, a bit of fiber, nutrient-packed pumpkin, and a touch of natural sweetness. Now you may be wondering what is Tiger nut butter/flour? Well surprisingly, Tiger nuts are
not
a nut at all! They are actually a root vegetable, which contains loads of fiber and make great nut-free recipes! But don't worry if you can't get your hands on some Tiger nuts, almond or hazelnut flour
+
butter would make the perfect substitution!