Peanut Butter Rice Krispie Treats made with all-natural peanut butter and NO marshmallows, sweetened with date syrup for a healthier spin on a classic favorite.
Snap. Crackle. Pop.
We all love a good snap crackle pop, right?! We re-created this childhood favorite into a marshmallow-free, peanut butter deliciousness version and trust us, they are just as sticky and delicious! All you need are four simple ingredients to create this healthier version, which also happens to be vegan, gluten-free, refined sugar-free, and oil-free! And quite possibly the best part? They come together in 10 minutes and NO baking required🥳 Can we get a what what🙌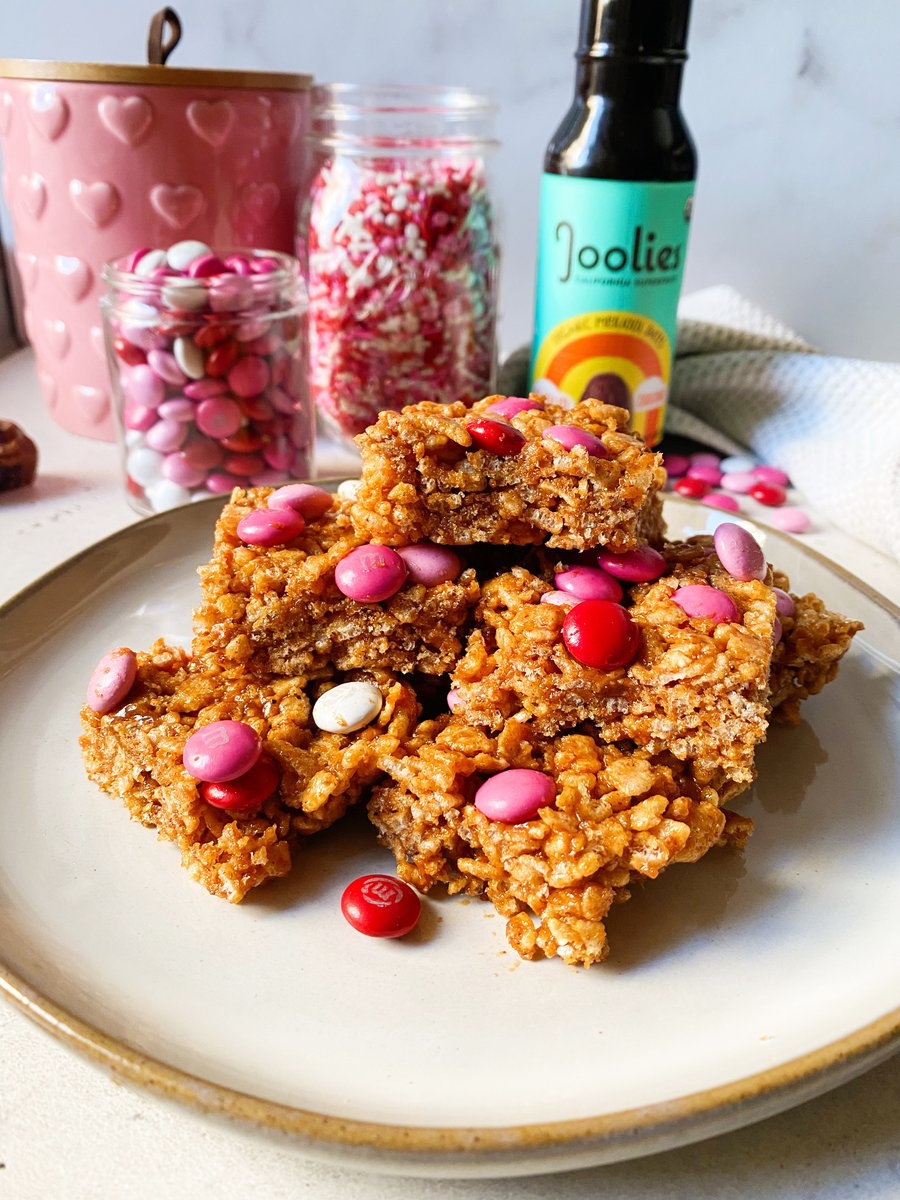 Traditional rice krispie treats are made with marshmallows and butter, but they have met their match...medjool dates! Instead, we used Joolies date syrup mixed with peanut butter to create a sticky sweet paste to bind everything together just like marshmallows--except without all the refined sugar and additives. A natural alternative that has the perks of antioxidants, potassium, magnesium, fiber, and more. These are perfect to have on hand when you're craving some indulgence, but want a more nutritious option.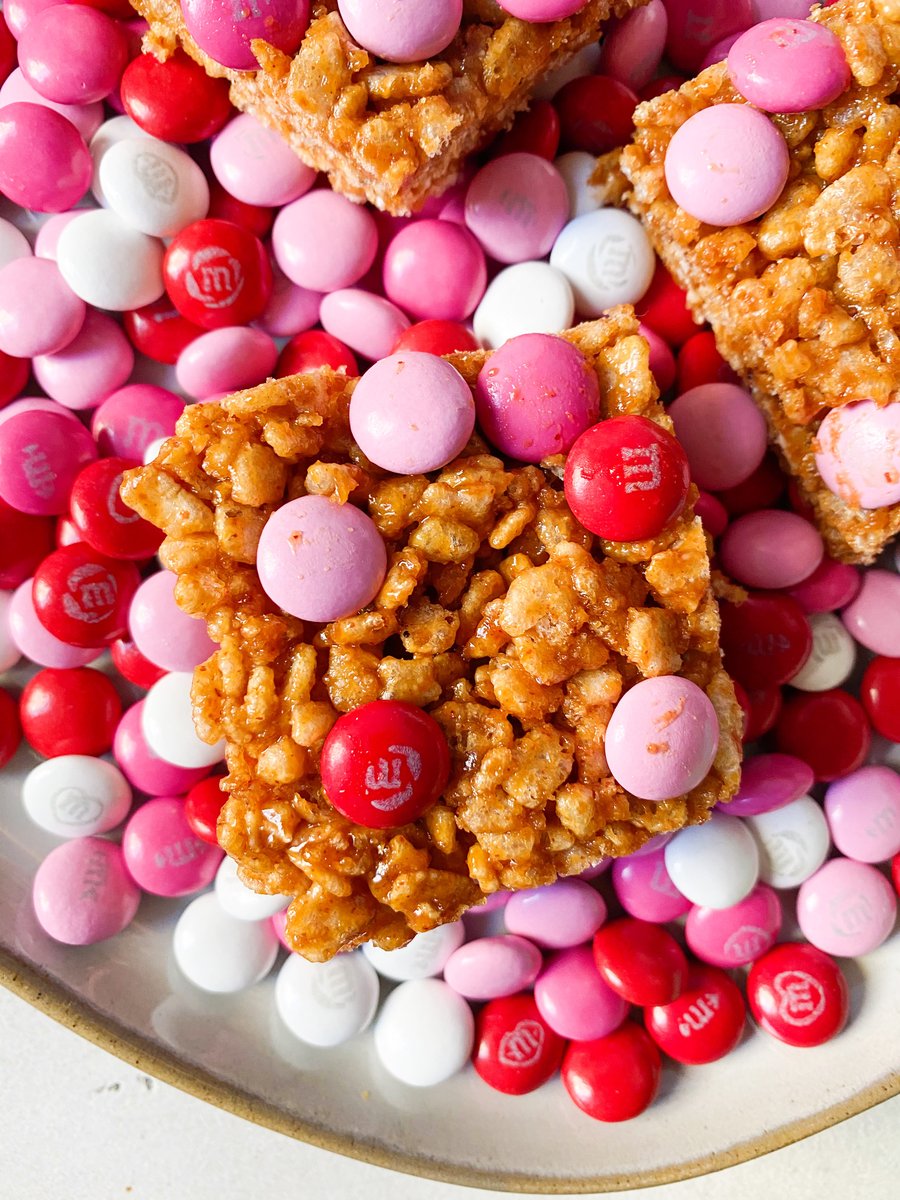 Additions to level up your treats:
Think of these rice krispie treats as your canvas...with nothing but potential! Here are a few ideas, but it's just a start😉
Chocolate: okay duh, you knew this one was coming! What's better than peanut butter and chocolate together?! Sprinkle in some chocolate chips, or drizzle some melted chocolate on top!
Sprinkles: now these just make any treat fun and colorful! Sprinkle on some holiday colored sprinkles for Valentine's, St. Patrick's, Fourth of July, you get the idea!
Cocoa/cacao powder: stir in 1/4 cup of cocoa powder for all around pb + chocolate goodness.
M&M's: maybe not the healthiest, but these Valentine themed ones sure a cute and festive!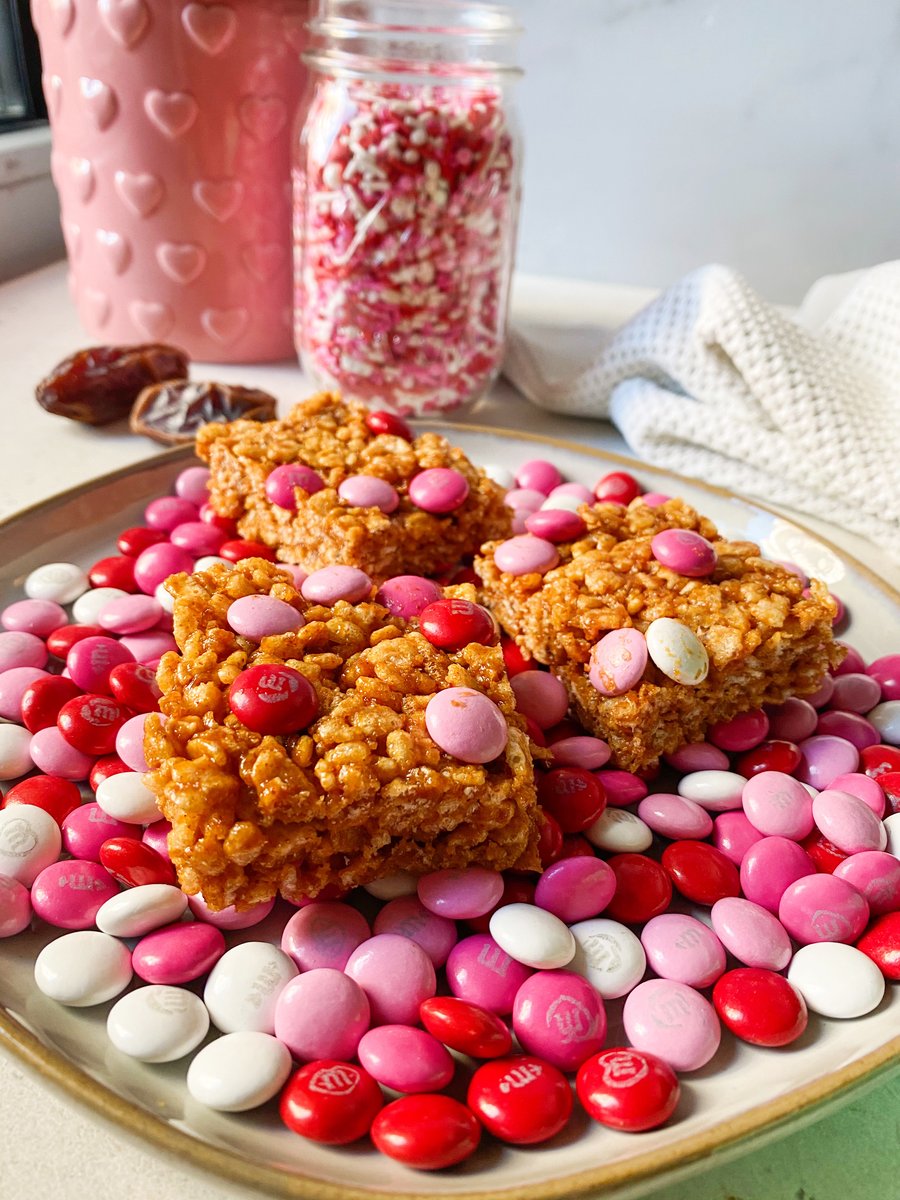 Ingredients you'll need:
Rice Krispies

Any rice krispie cereal will work here! You can totally swap out the plain rice krispies for chocolate ones for a decadent pb🥜 + chocolate🍫 combo!

Joolies Date Syrup
Peanut Butter

This helps to bind everything together, while adding a nutty flavor. Be sure to use an all natural peanut butter with no added sugars, oils, or preservatives. Some of our favorites are Georgia Grinders, Wild Friends, or

Vanilla

This helps compliment the other flavors.
If you make this childhood favorite, be sure to tag me on
Instagram
and
Pinterest
so we can see all your date-able date recipe recreations!

And you can always comment below!