A refreshing Pomegranate lime sparkler made with pomegranate juice, tequila, lime juice, and naturally sweetened with dates for a feel good drink that's almost too delicious.
With 2020's COVID holiday madness finally wrapping up, everyone should be in need of an adult sweet ✨kick✨ (especially if you're binging Bridgerton right now). This cocktail is already a team favorite at Joolies since our
Blueberry date syrup
gives it the right amount of sugar to balance out the pucker of the tequila. Even if you're drawn inside because you actually experience a true winter (not like our hot farm in California), this easy, fruity cocktail will embrace those sunny beach vibes ☀️👙💕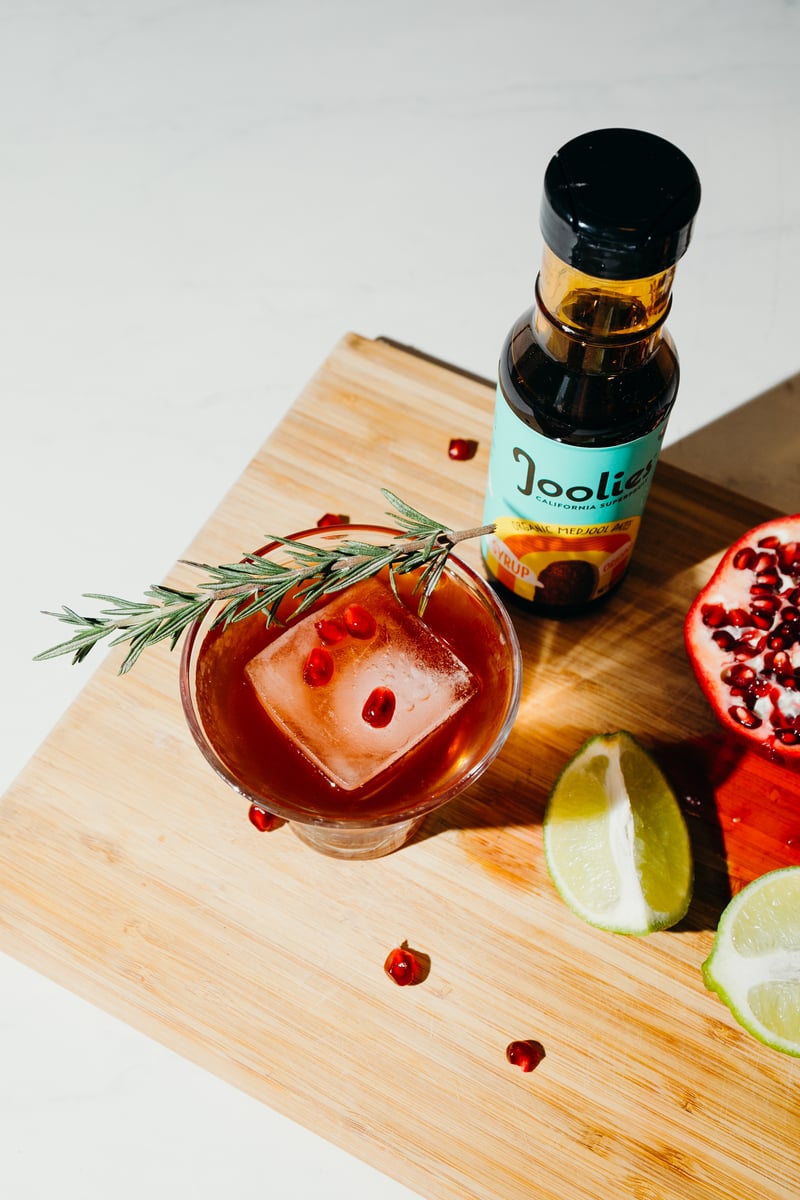 All you need are 5 simple ingredients to create your new favorite cocktail! Ditch the simple syrup and swap it out with one of our delicious date syrups😊 We're using the blueberry date syrup in this one to add a subtle fruity and sweet compliment into the mix. If you're participating in dry January, just skip the tequila and you have yourself a fun and flirty mocktail😍
Ingredients you'll need:
Silver Tequila

It's not a cocktail with out some booze! We went with a silver tequila, but if you and tequila don't mix...swap for some vodka or gin!

Joolies Blueberry Date Syrup
Pomegranate Juice
Fresh Limes


Fresh is the best! Be sure to grab a few fresh limes for better flavor and they make a lovely garnish for your drink.

Sparkling Water

Just for a little bubbly element! We love using Topo Chicos!