Staying at home can be rough...whether you're working with toddlers in the house or trying to avoid another trip to the fridge. We get it!
Still, it doesn't have to be so bad. Embrace the extra hours in the kitchen to make some delicious and nutritious snacks the whole family can enjoy.
Grab the kids, some friends, or your grandma and try some of these easy and amazing stuffed date recipes!
#1 Peanut Butter Strawberry & Banana
This recipe is all thanks to @joyful_health! It's a classic twist on a childhood favorite. Slab some peanut butter in a sliced date and throw some freshly chopped strawberries and bananas (or dried too) on top. It's quick, easy, and a great reminder to enjoy the kid within you!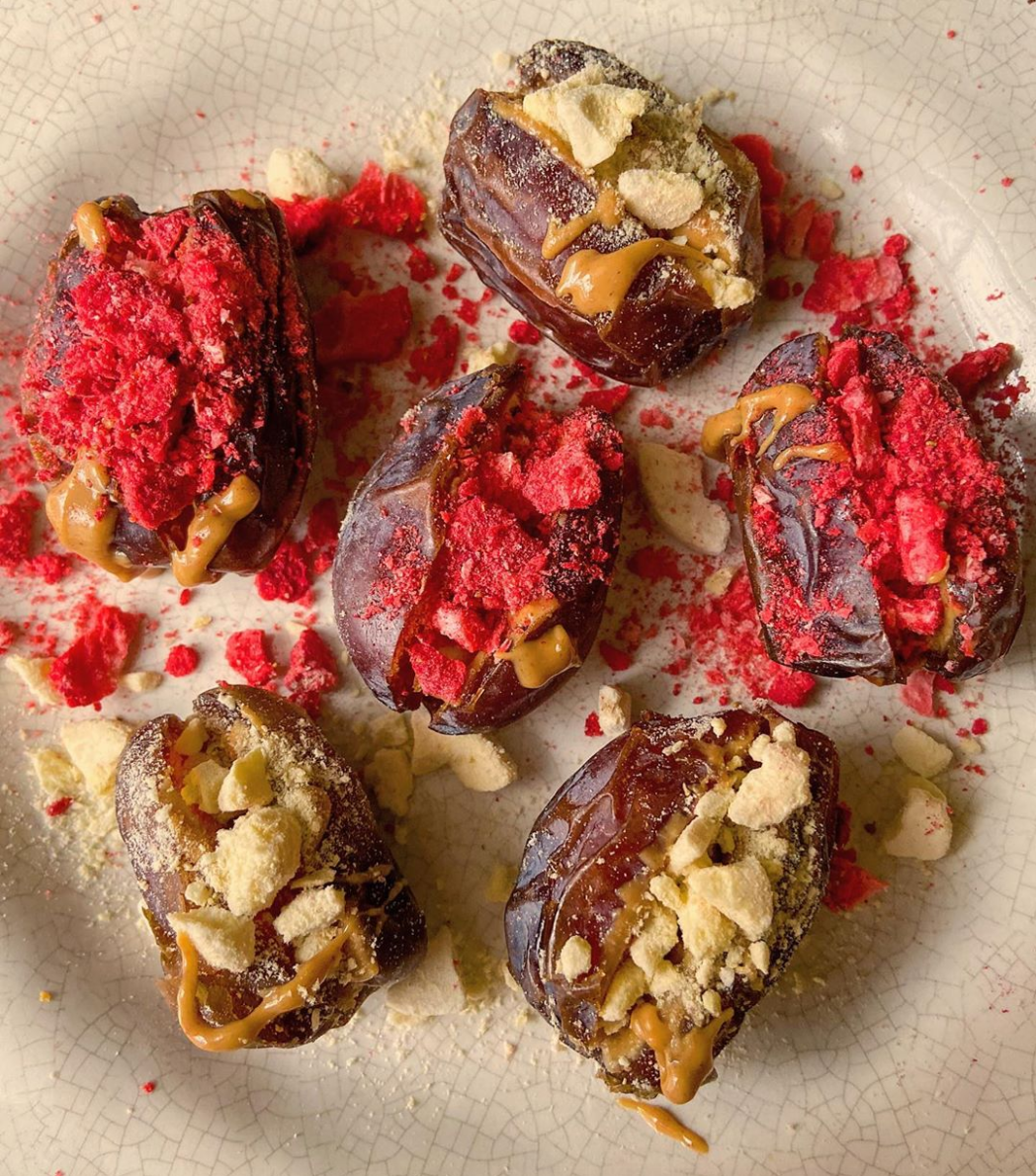 #2 Cookie Dough
This is just straight genius. @nutritionalnutmeg used Cappello's cookie dough (paleo, vegan, gluten-free, dairy-free, and soy-free) for this recipe so it can be eaten raw or baked. Want to go on a second date with a special someone? Bake these delights, and we think you'll improve your chances!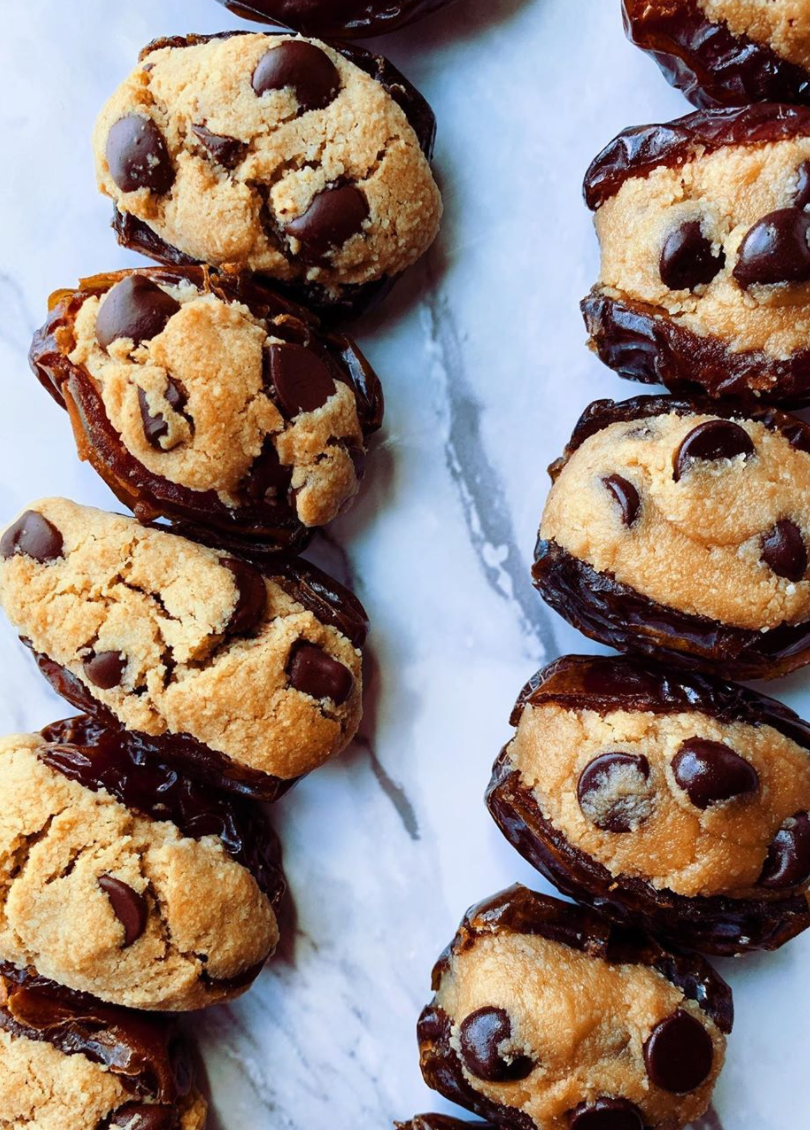 #3 Herbed Nut Cheese & Almond
Want to feel like you're being served fancy hors d'oeuvres in France? This is made just for you. @flora_and_vino created a beautiful cashew cheese recipe that can be done from home! Top with an almond or two and you are good to go...just pretend you're sitting on a cafe balcony in Vienne.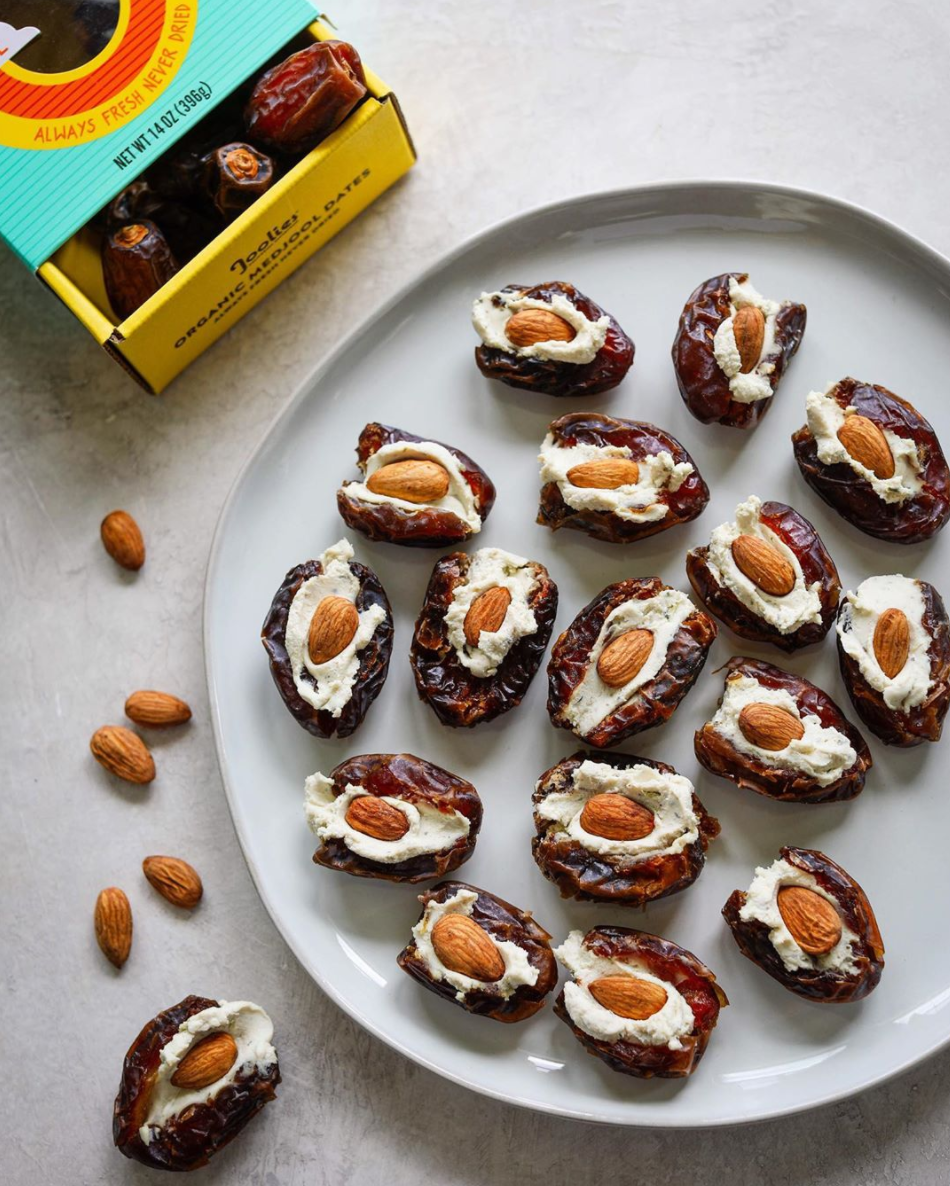 #4 Sweet Potato Pie
A southern classic turned into an antioxidant and vitamin packed treat! This one takes a little more time, but is definitely worth the effort. @thecuttingveg used her Arkansas roots to create this work of art, which honestly tastes like Thanksgiving dinner. Find the full recipe here!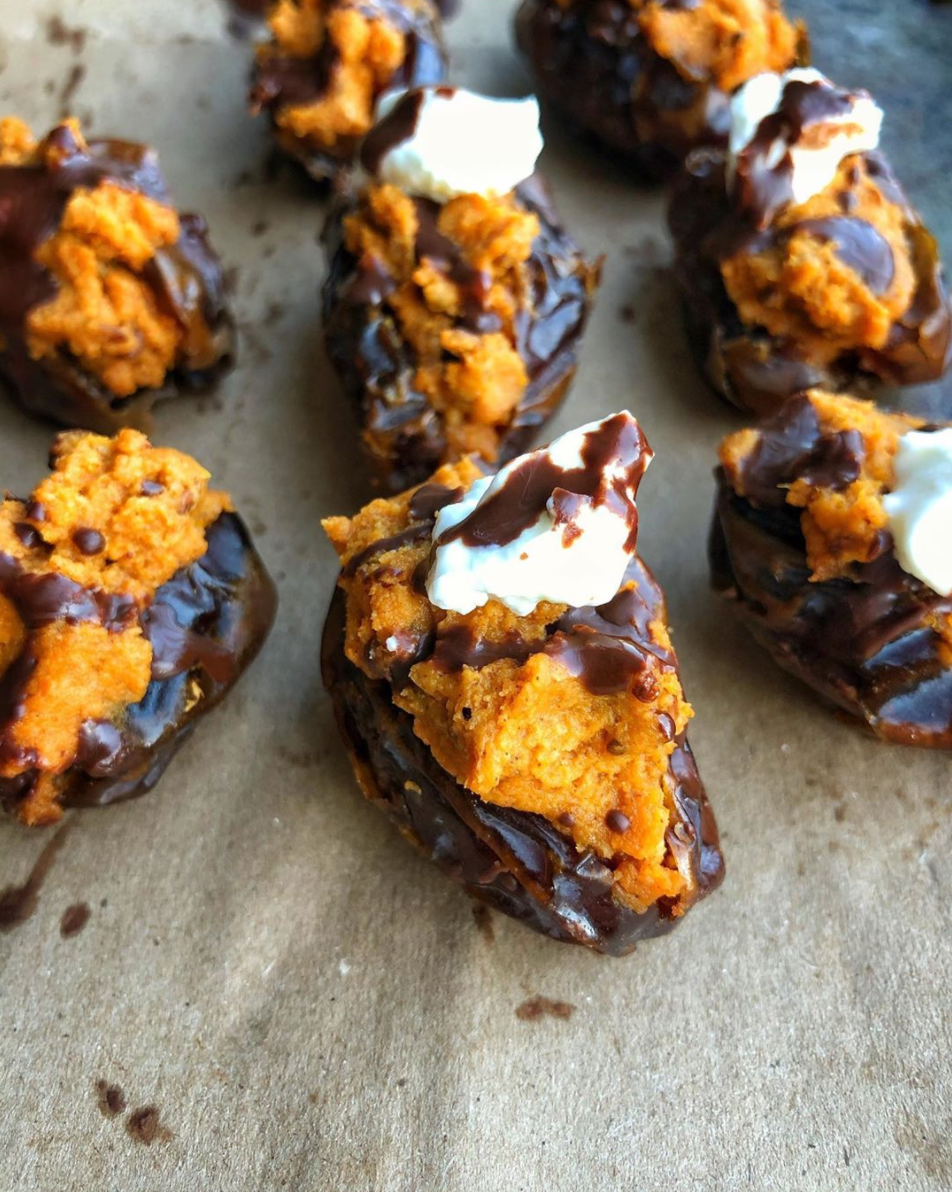 #5 Pecan Butter & Cherry Granola
Be right back...just drooling over here staring at these little delicious bites! This recipe from @michelle.nicole.gerrard can be enjoyed as a morning pick-me-up or a date night dessert. The Georgia Gridners chocolate bourbon pecan butter with the Lark Ellen Farm cacao cherry granola is an unforgettable duo you don't wanna miss out on!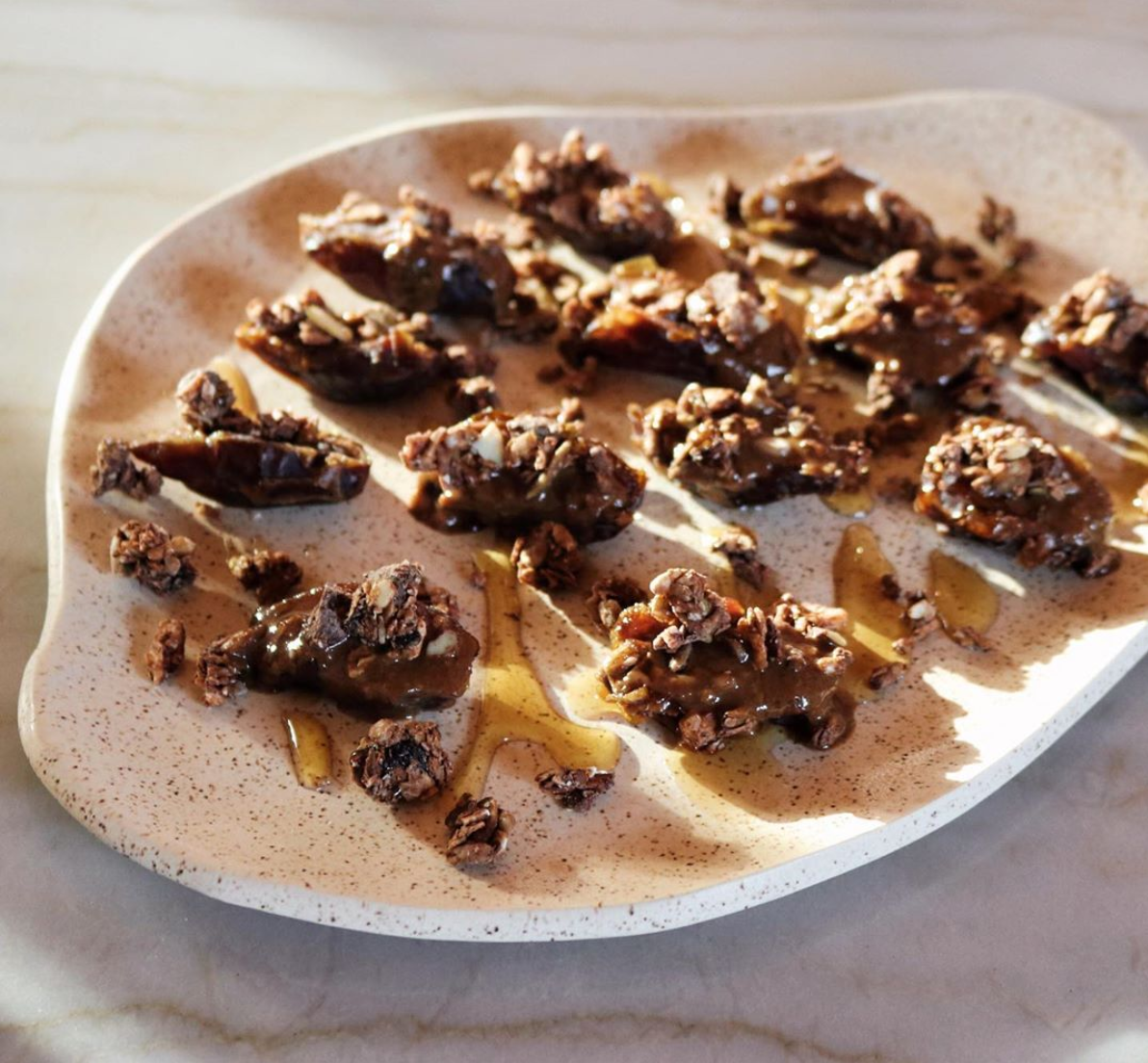 #6 Pistachio & Orange
Can't decide if you're craving sweet or savory? Don't worry! Try these nutty pistachio and orange citrus stuffed dates from @pureveganfood. This trio is an antioxidant power combo and a great source of fiber, potassium, and more!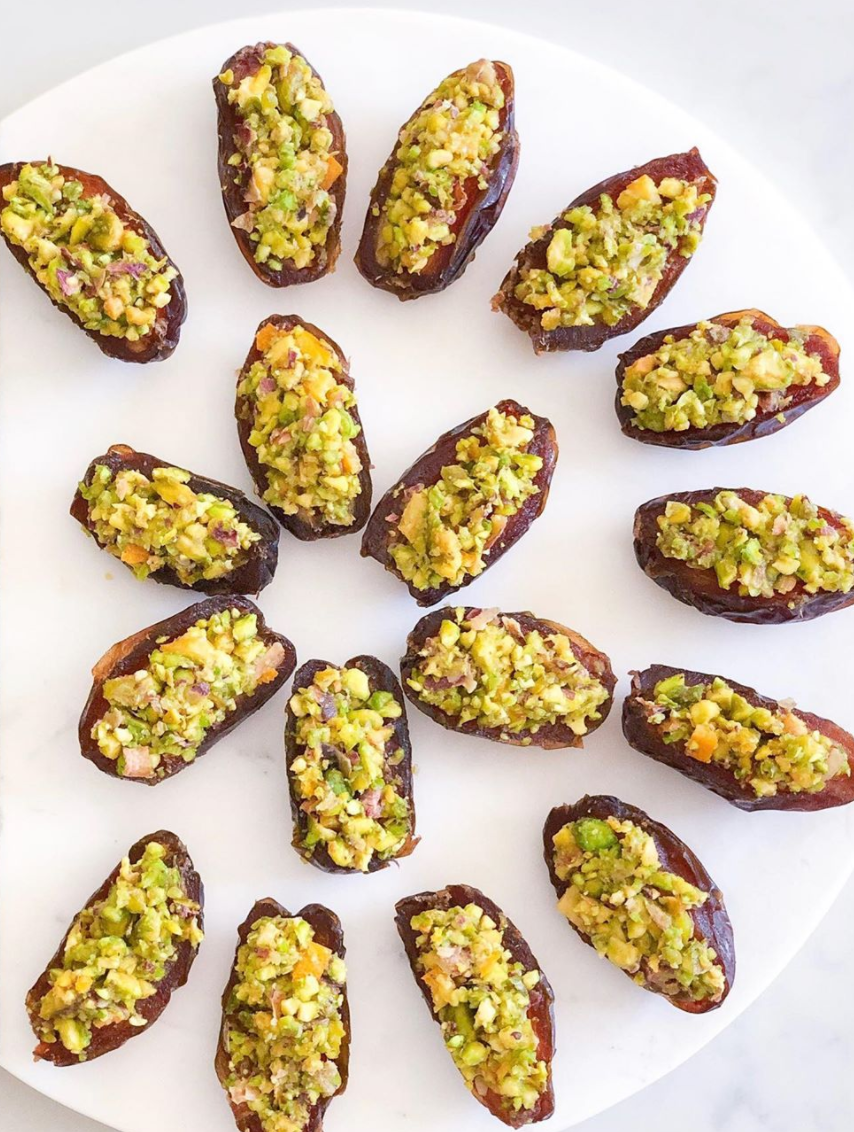 #7 Peanut Butter & Chocolate
It's like a Reese's cup, but better! This is an all natural version of one of America's best candies—except with a ton more benefits. @wildlywholesome topped our sweet dates with smooth PB and a lot of chopped up chocolate. Don't be tempted to eat all of these at once!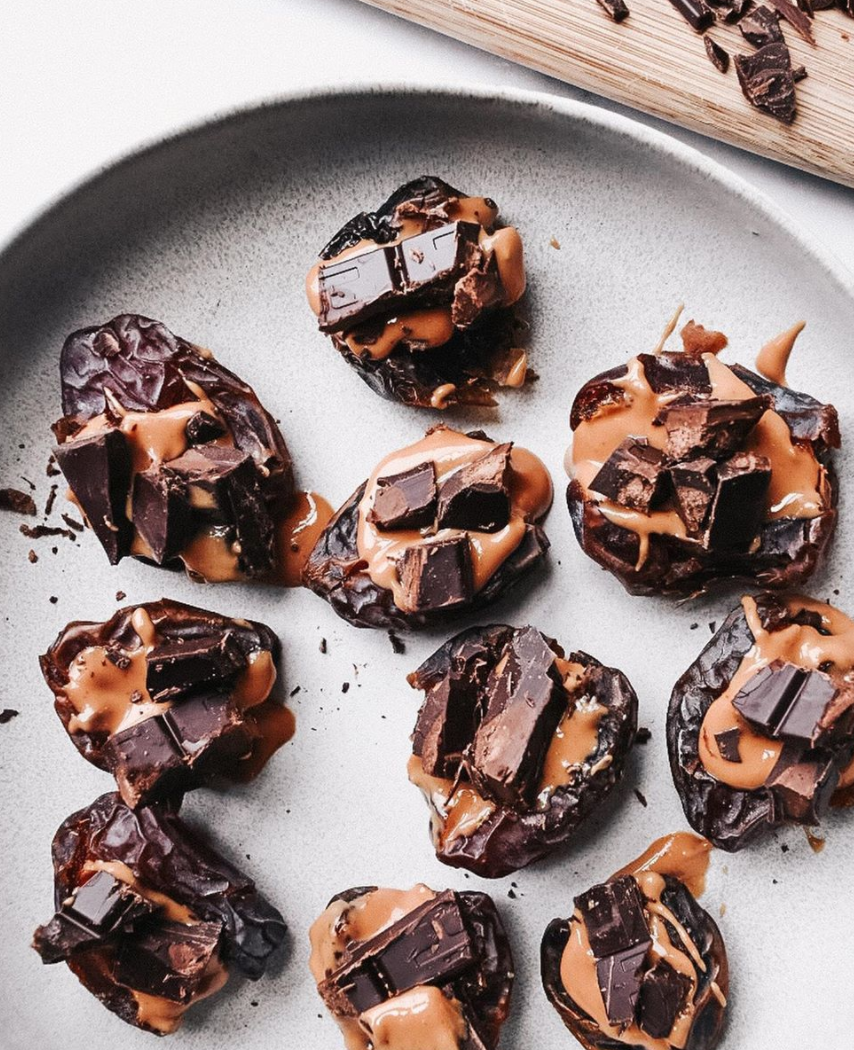 #8 Nut Butter & Raspberry Chia Jam
This power butter and homemade jam by @onebalancedlife is the wonder we've been waiting for! It's definitely a big energy boost with the many health benefits of chia seeds on top of the advantages of the 7 different nuts blended in this nut butter.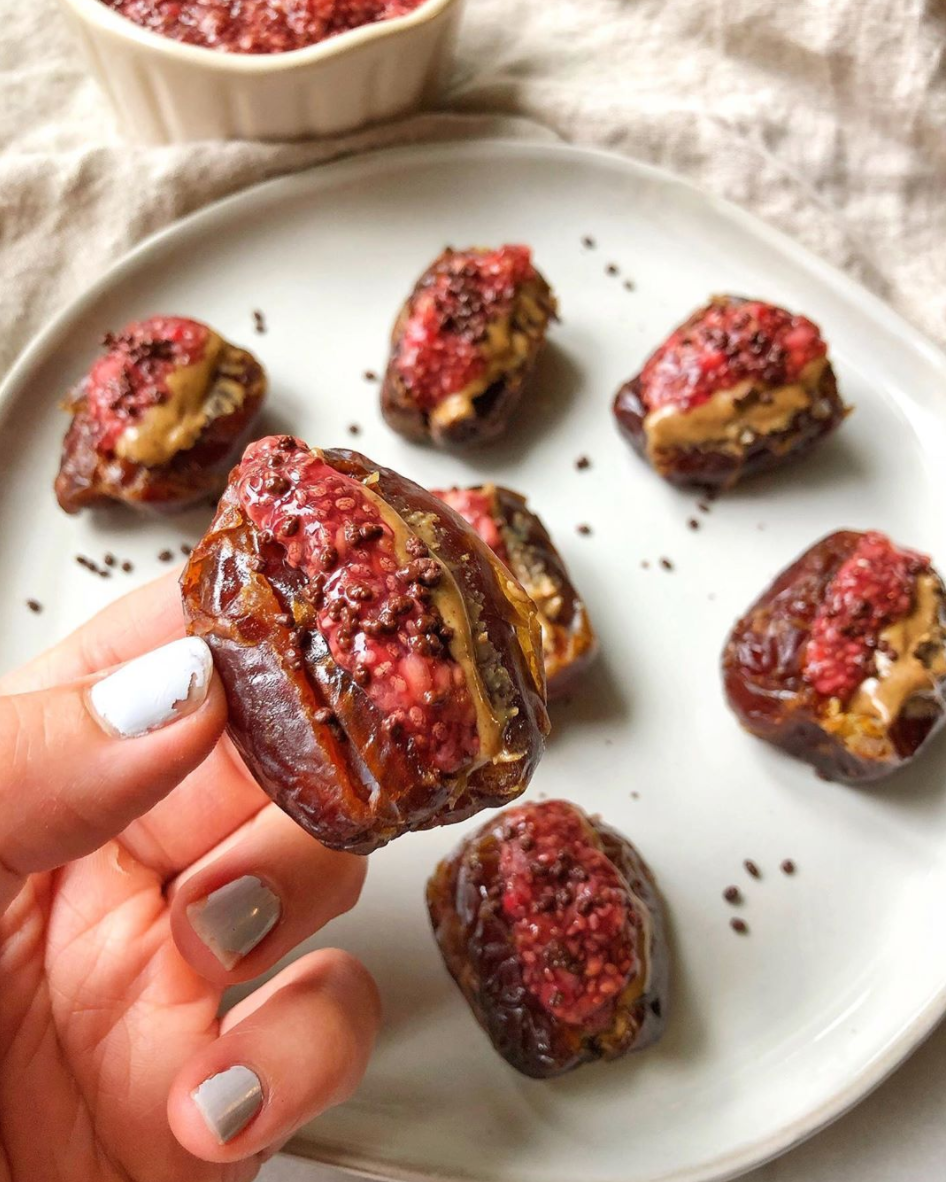 #9 Honey Goat Cheese & Pistachio
I don't know about you, but it's hard to resist a good cheese—especially when its smothered in lip-licking honey and salty pistachios over a fresh date. This filling fusion is the perfect snack or appetizer. According to @sea_greene_, it best goes with a glass or two of champagne!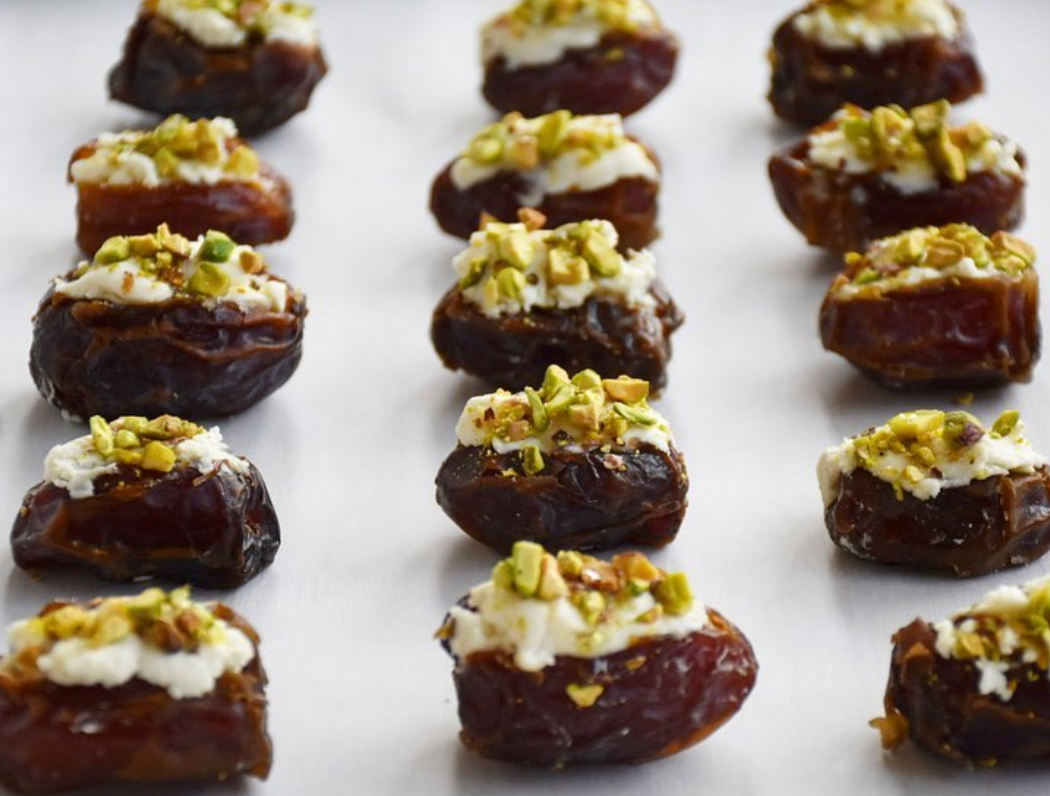 #10 Granola Butter & Chocolate
Last but definitely not the least is @avokween's warm, creamy, and all around bomb date recipe using Kween's granola butter. It's like having a Sunday morning explode in your mouth (in the best way possible). Treat yourself to this cozy mixture and sit by the fireplace for some well-deserved self-care!
Conclusion
Thank you so much to these wonderful creators for sharing some amazing recipes for the world to enjoy. Our dates are yummy on their own, but these ideas are taking them to the next level!
If you make any of these yummy snacks, be sure to tag us on Instagram and Pinterest so we can see all your date-able recreations, and you can always comment below: