Simple Steps to a Perfect Charcuterie Spread
Charcuterie may look like dining at its finest—it's popping up on menus at many of the hottest restaurants everywhere—but, truth be told, it's the chillest dish ever. It's all about arranging…not cooking, and that means anyone, even the most hopeless cooks, can create an epic, mouth-watering charcuterie board.
Variety is key--you want different colors, textures and tastes, and curating them is your only task. Think salty/savory punctuated by sweet plus jars of goodies (like mustards and preserves), nuts, crackers, breads. Let your imagination run.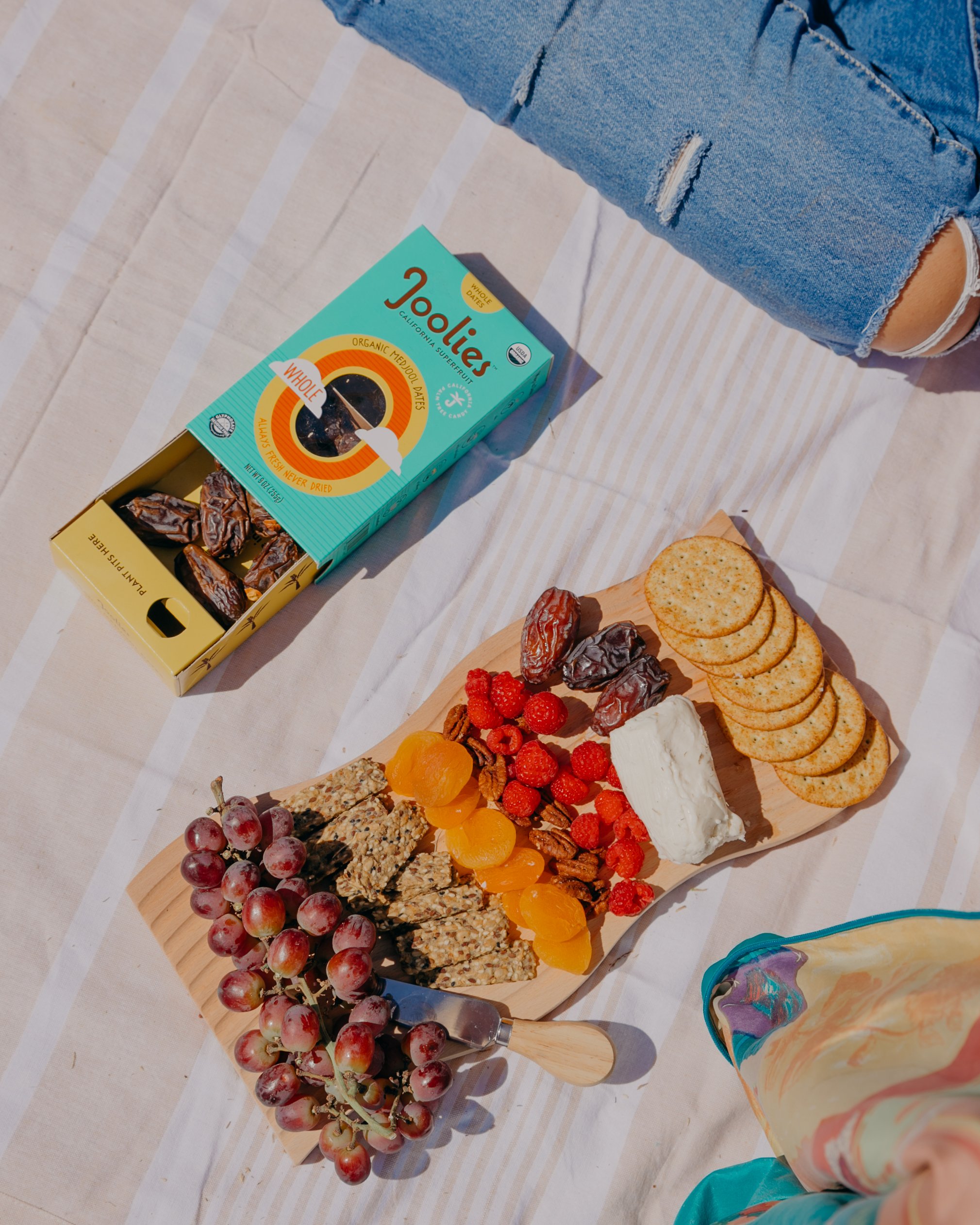 Now, get started….
Find a large cutting board, actually any generous platter will do. Start by arranging a selection of your favorite meats, such as proscuitto, pepperoni, Spanish ham, salami, country pate. Add soft and hard cheeses, say a round of brie, and Parmesan Reggiano and/or a sharp, aged Cheddar; a log of goat cheese is a good visual—and tasty--accent, and maybe a blue cheese such as Roquefort for extra tang.
Fill in gaps with a spattering of briny olives, and don't be afraid to plunk in other antipasti like grilled artichoke hearts and marinated roasted red peppers along with a couple of mustards (grainy and smooth) as well as preserves. Toss in a handful (or more!) of nuts and, finally, fresh and dried fruit.
Many people plop down a bunch of grapes (height helps visually on the board), but why not surprise with a pile of Joolies dates instead?