Despite the roller coaster that is 2020, the Joolies community is still dating around with some amazing recipes (socially distanced, of course) 😉Whether you like a spin-off of a homemade classic or a totally new and fresh flavor combo, there's a date in here for you! And a *huge* shoutout to all of our friends who shared these creations 💕
Beach-y Salad @what.shes.cooking
Who said you only have to pack snacks to the beach? Why not just pack a whole, nutritious meal! This beach salad from @what.shes.cooking is filled with some of the yummiest ingredients like turkey bacon, slivered almonds, dijon mustard, and chopped Joolies pitted dates (duh). Spend your next WFH day chilling at the beach (or pool) with this light and delicious bowl 🏖️👙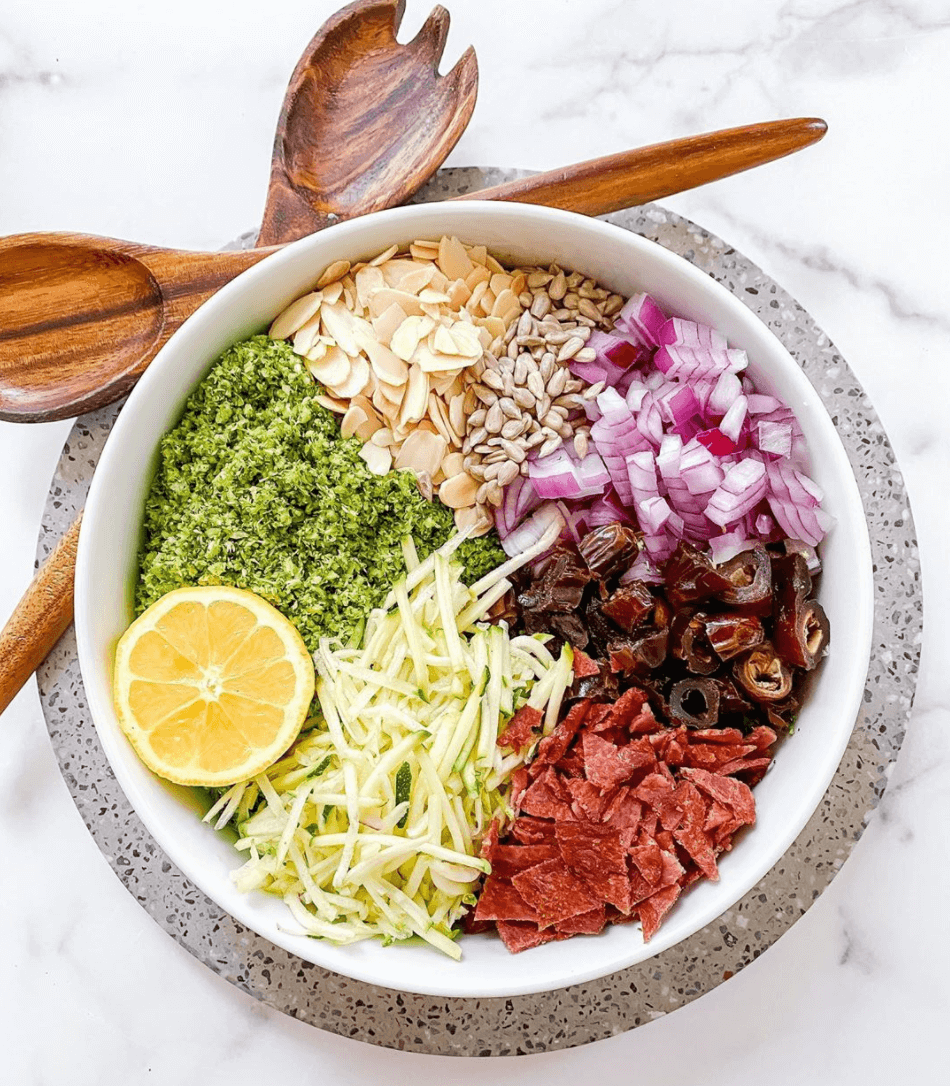 Summer Cheese Board @_honestlythough
How to get your friends to try some Joolies? Set up a quality charcuterie board using comfy foods like cashews, crackers, and cheese 🧀 Then, sneak in some dates next to the hummus and figs! Thank you @_honestlythough for including us in your creation 😋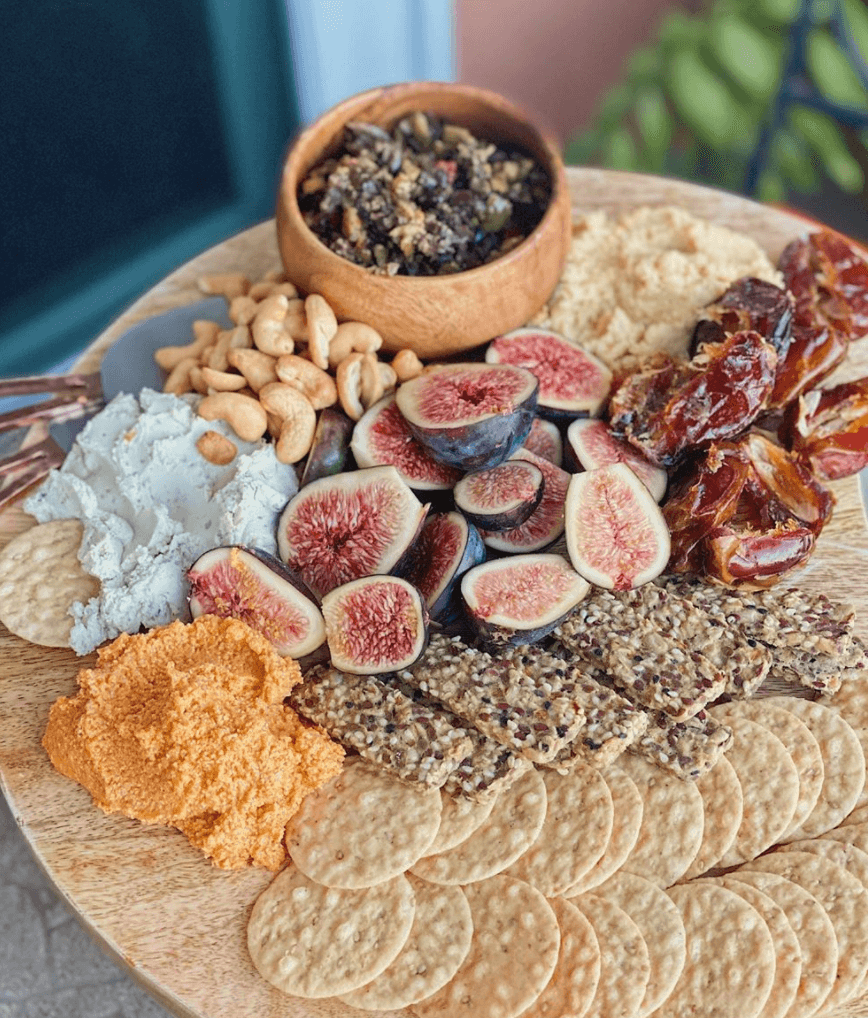 Rocky Road Bars @radiate_living
Turning iconic desserts into daily snacks is kind of our thing 😅And we're so glad @radiate_living agrees, especially with this new recipe! This bar is all the goodness without the dairy—using a ton of nuts, collagen, and coconut oil to make these *addicting-ly* delish treats 💦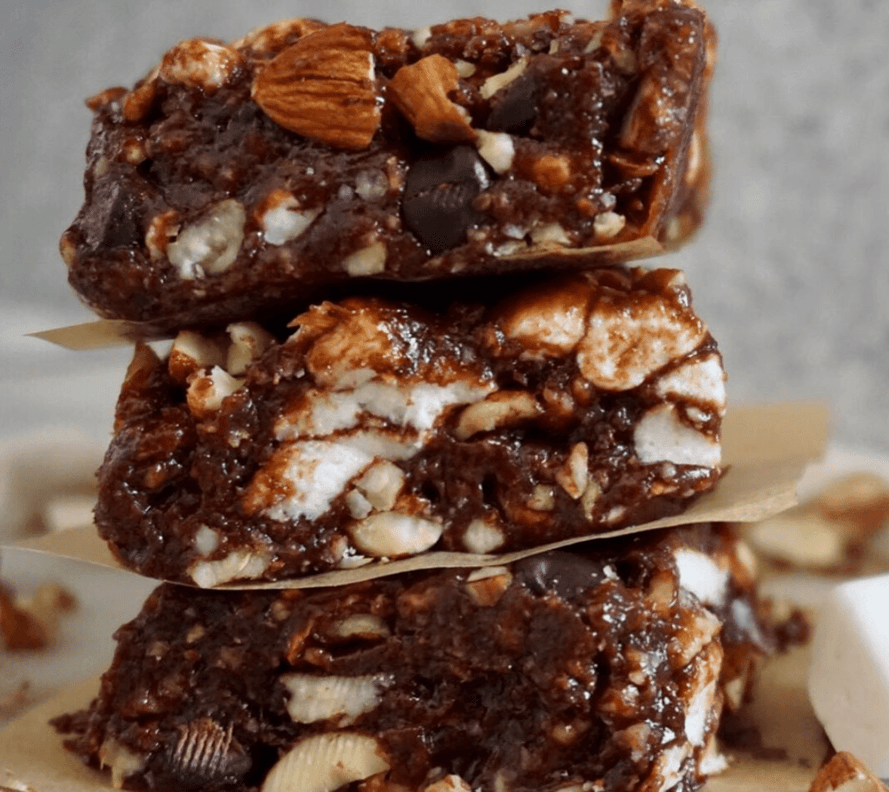 Peaches & Cream Muesli @dwellbymichelle
You'll be having dreams about this easy breakfast—it's that good! This recipe uses mulberry & chia overnight oats and Nancy's vanilla yogurt as the base, topped with Joolies chopped dates, walnuts, and peaches 🍑 Easy and flavorsome thanks to @dwellbymichelle!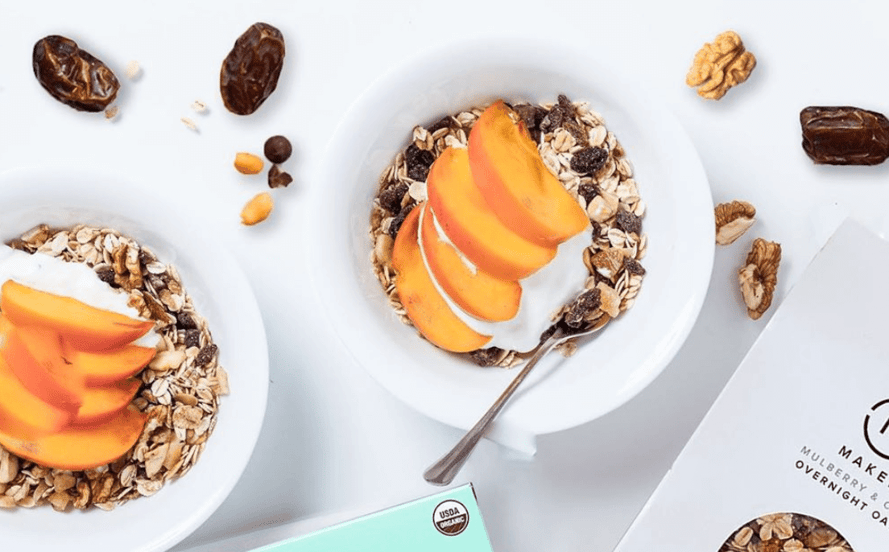 Customizable Stuffed Dates @curlywithcravings
Who doesn't love a good stuffed date? There's nothing more classic than a date *smothered* in peanut or almond butter with some chocolate and coconut 🍫🌰 Simple, flavor-packed, and can even be popped into the freezer for longer storage! Want some new ideas for topping your stuffed dates? Check out @curlywithcravings's post ✨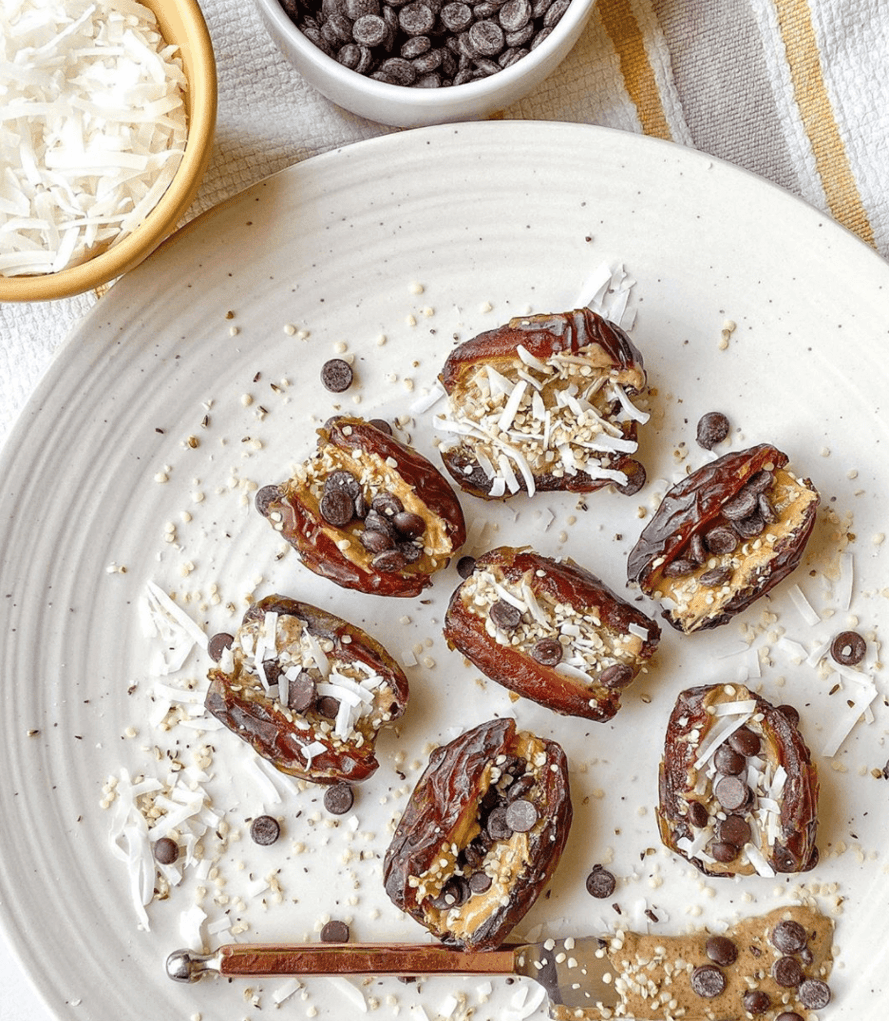 Oatmeal Cookie Smoothie @maggiebakesgrace
If you're smoothie has a halo, it has to be good! This angelic creation is actually very straightforward—just some bananas, dates, cinnamon, oats, and a few other ingredients to make it all come together 😙We're droolin' over here just thinking about it @maggiebakesgrace! 💦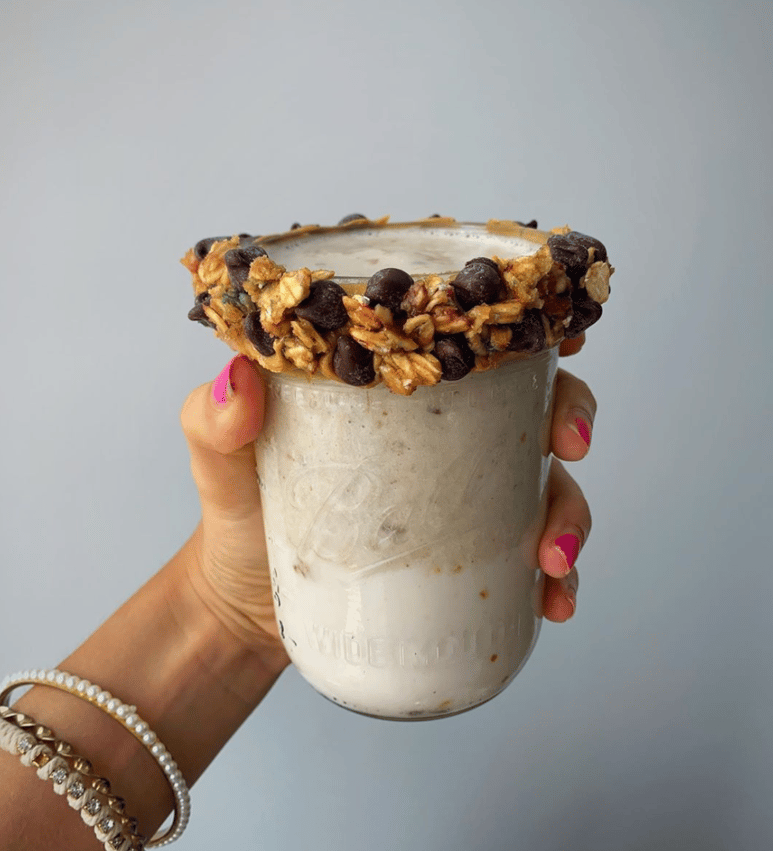 Lemon Energy Bites @simply.earthy
Easy peasy lemon squeezy...with just 5 ingredients! Cashews, coconut flakes, Joolies dates, lemon juice, and lemon zest is literally everything you need for this trouble-free snack in between back-to-back Zoom meetings 😆Thank you for sharing @simply.earthy!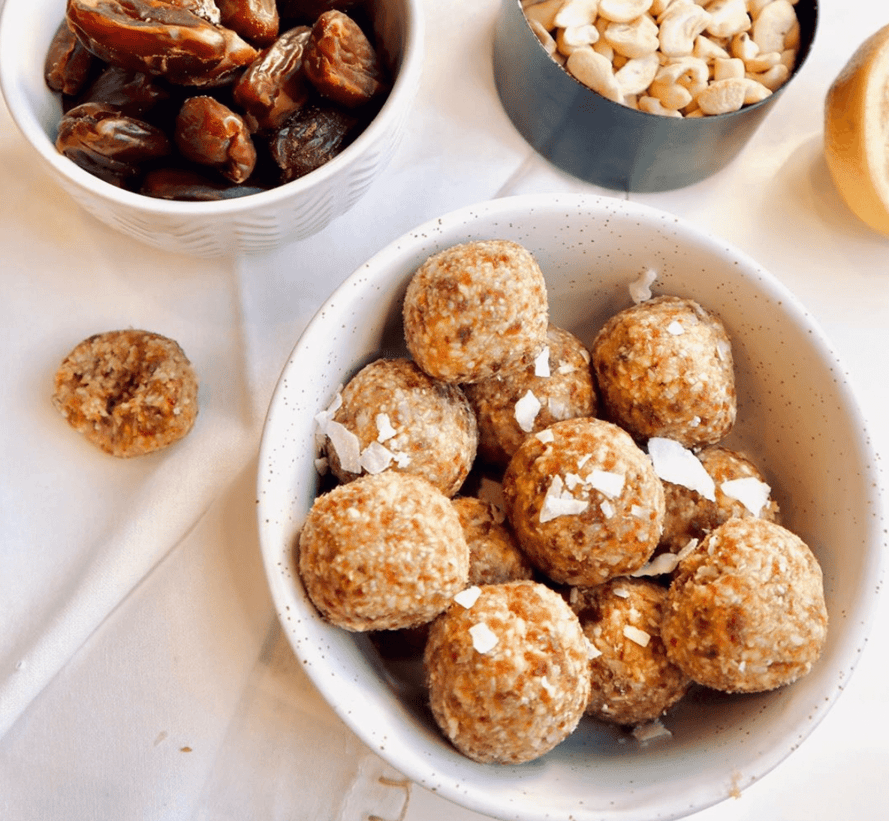 Banana Bread & Date Caramel Truffles @cleanculturecocina
In case you didn't get enough homemade banana bread over quarantine, here comes the best bite-sized truffles. This recipe is great for people who literally can eat a whole loaf of banana bread! You can also use our customized Joolies vegan caramel for this guy 🍯@cleanculturecocina went above and beyond with this one!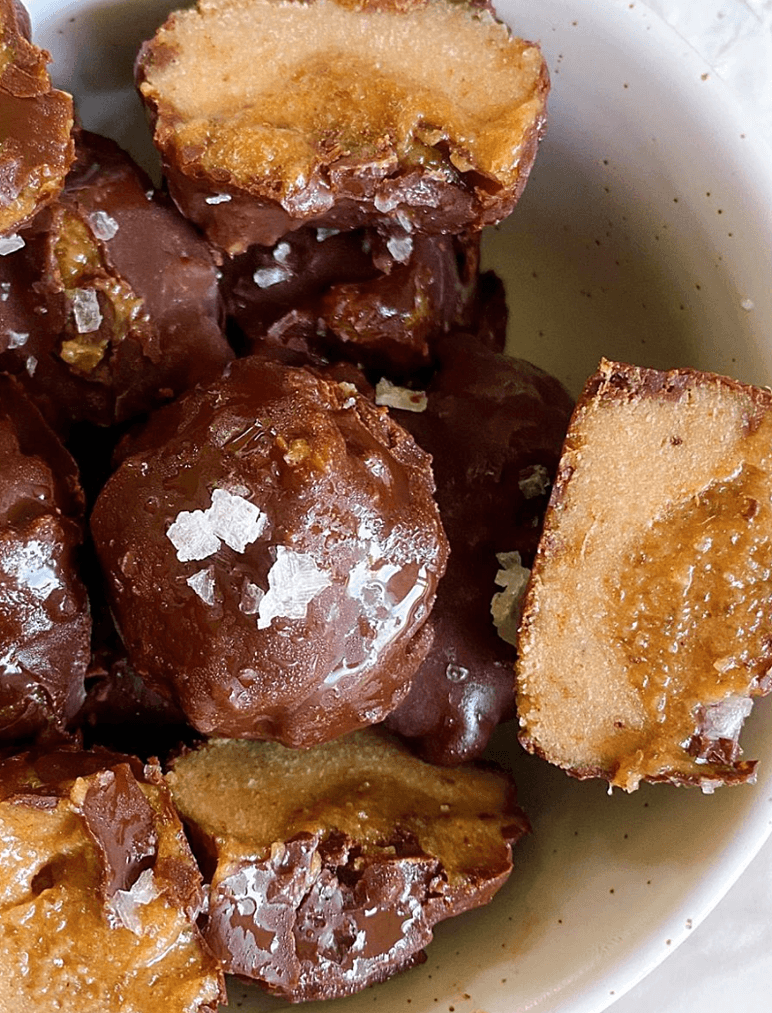 Date Cereal Cookie Bars @charchareats
You👏don't👏need👏to👏be👏a👏kid👏to👏enjoy👏cereal👏This is a wonderful recipe to get your kids excited about trying dates and maybe a switch up for momma's normal snacks, too 😉Be creative just like @charchareats and add any cereal you like!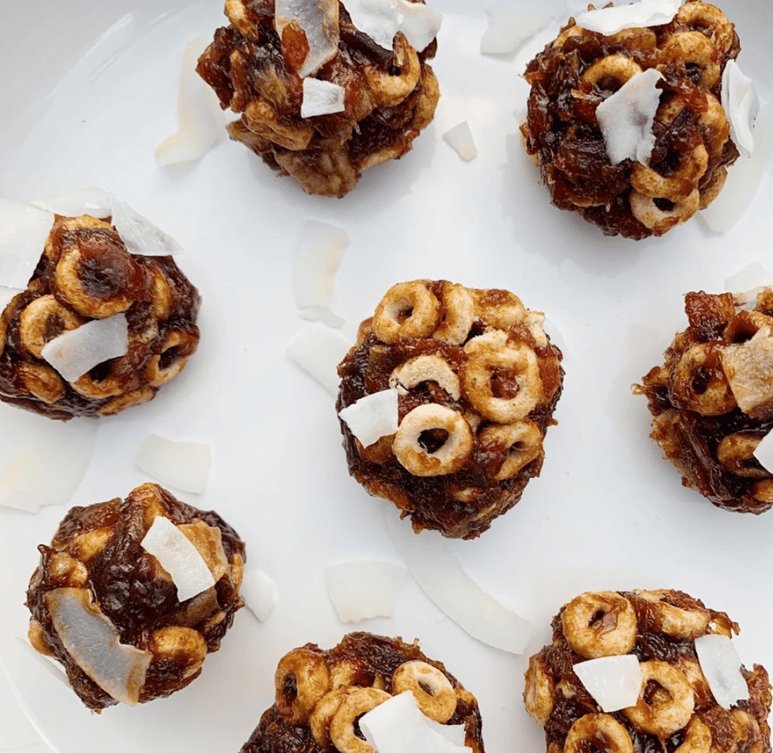 Healthy Peach Cobbler @kitchenandkay
Even though this Fall may be a little different due to the chaos of 2020, baking is our saving grace 🙌 This healthier version of a peach cobbler from @kitchenandkay would be great for a socially distanced get together or just to share with the fam 😻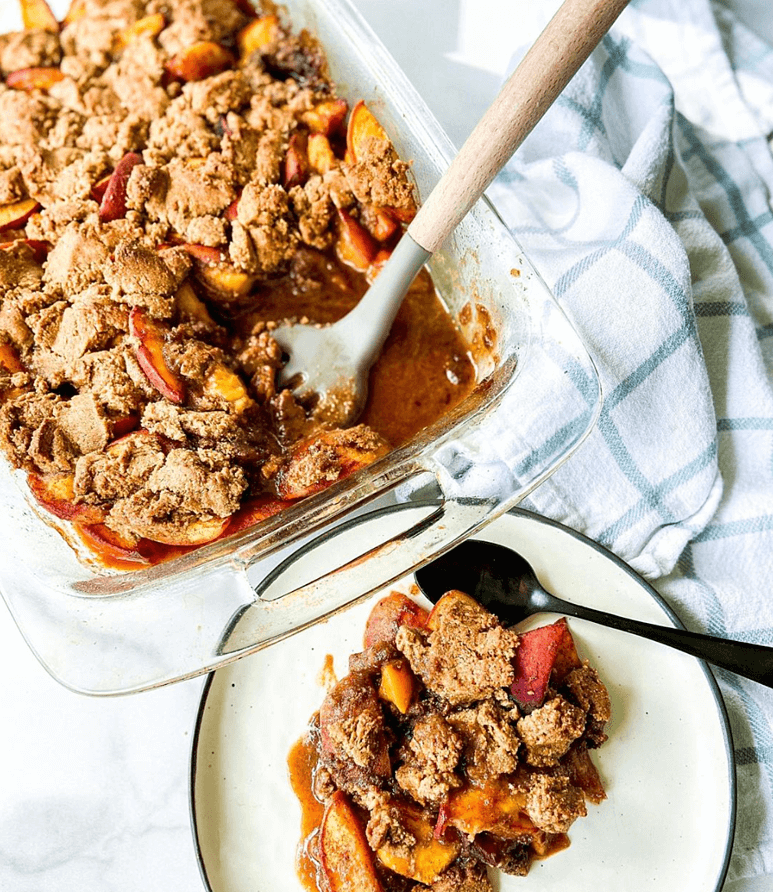 Conclusion
Even though we included 10 of our favorite recipes this month, we love each and every one of your yummy creations and really wish we could share everything 😭In the small chance you don't find something you like above, here are our favorite recipes from July ✨
We're SO grateful for every single one of you for supporting us through thick and thin and showing off your kitchen creativity 😚Keep tagging us @jooliesdates and #jooliesdates for a chance to be featured on our blog + IG!
What was your favorite recipe from this list? Let us know ✨
Be sure to follow us on our Instagram for more recipes and inspiration 🔥