A healthy twist on Rocky Road Fudge that is sweetened with dates, filled with nuts, seeds, and marshmallows for a vegan, gluten-free, oil-free, and refined sugar-free treat.
Classic Rocky Road bars are full of chocolate, marshmallows, peanuts, and refined👏sugar👏So we put a healthy twist on this decadent treat making it vegan, gluten-free, oil-free, and date-sweetened. These vegan rocky road bars are melt-in-your-mouth good, naturally sweetened with Joolies Date Syrup, and easy peasy to whip up! They are packed with crunchy granola, caramel-y Joolies pitted dates, and chewy marshmallows🤤for a better-for-you indulgent treat.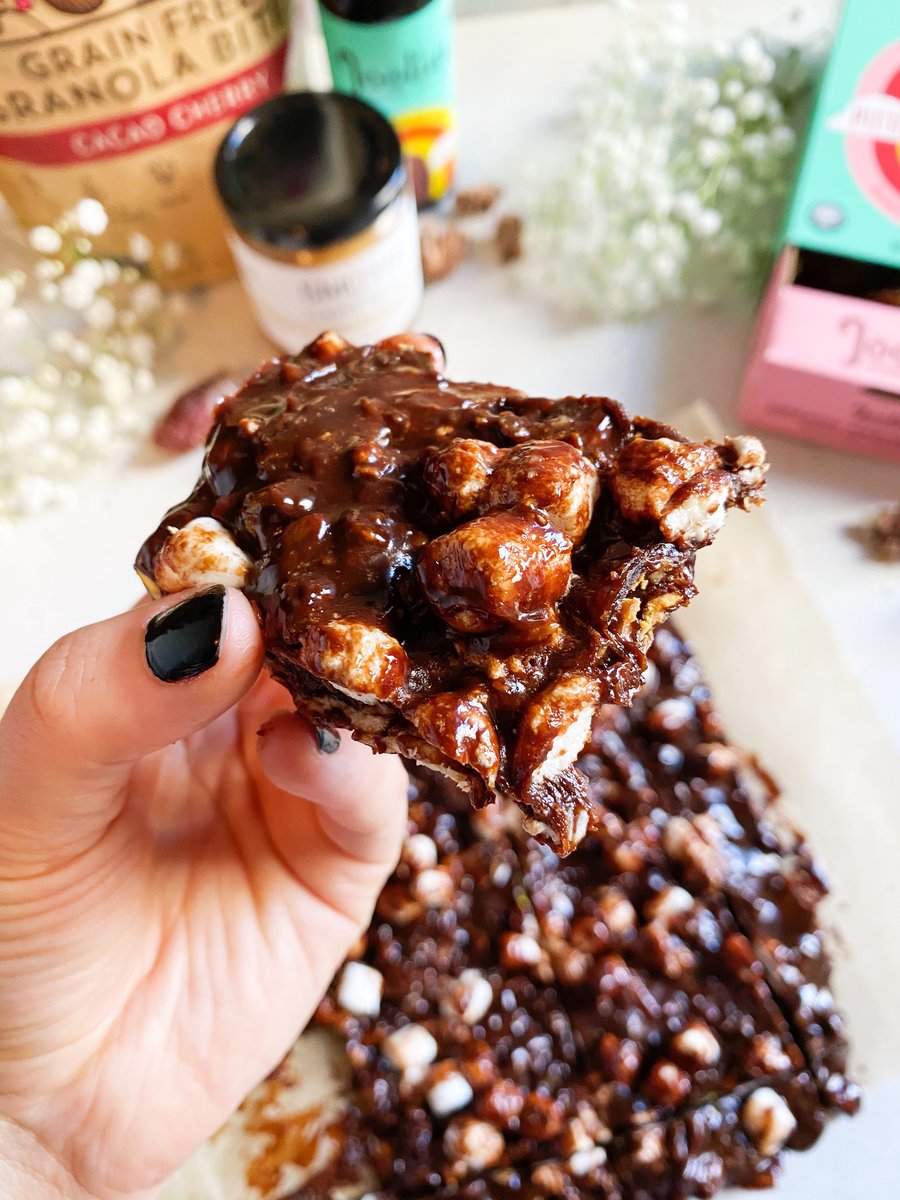 No messy chocolate melting required because essentially we're making our own chocolate🍫with date syrup, almond butter, vanilla, and cocoa powder. The perks? A chocolate sauce with benefits! The date syrup adds magnesium, potassium, and fiber while the cocoa powder adds rich antioxidants, called flavonoids. These are what cause the bitterness of cocoa powder, which is usually masked by excessive processing and adding in other flavors. The less processed cocoa is, the more flavonoids it contains. You can read more about the amazing cocoa powder and it's health benefits here.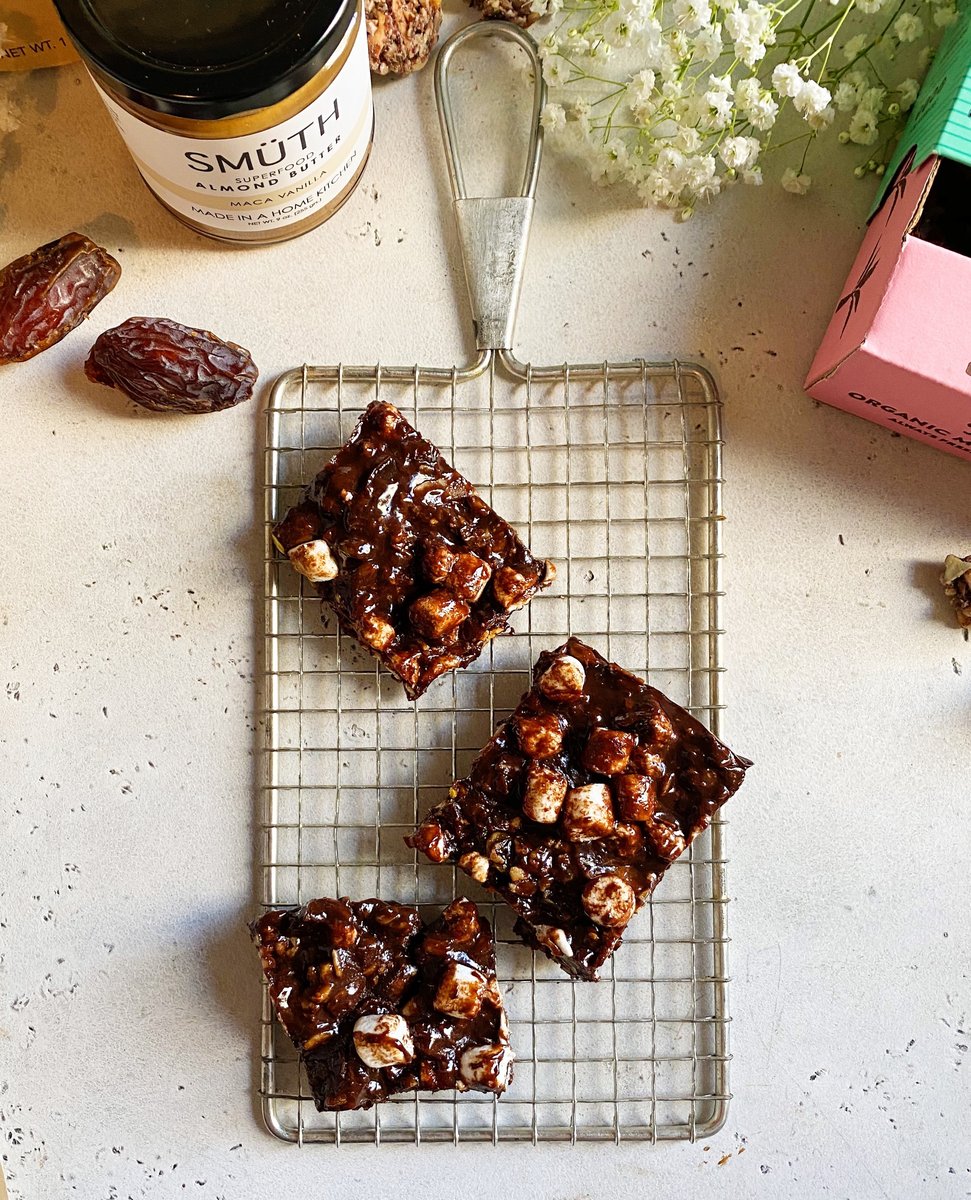 Ingredients in these cookies:
Joolies Date Syrup

SMUTH Maca Vanilla Almond Butter


This superfood almond butter is key to creating the decadent flavor! Naturally sweetened with dates and contains amazing health benefits from the adaptogen, Maca

.

Cocoa Powder


This is what creates the desired chocolate flavor! Plus cocoa powder has great You can substitute for raw cacao powder if needed, but we love

the ones from

Thrive Market

and

Santa Barbara Chocolate 💕

Dairy-Free Milk


We went with a yummy coconut milk for this one, but use whatever floats your boat! There's oat, almond, macadamia, or other blends that work just the same.

Joolies Pitted Dates

Medjool dates give these cookies lil sweet caramel-y bites, while packing in good nutrients like magnesium, potassium, antioxidants and more.

Marshmallows

An essential ingredient in rocky road! You can substitute with popcorn if marshmallows aren't your thing.

Lark Ellen Farm Cherry Cacao Granola

This sprouted vegan + paleo granola adds the perfect amount of crunch to contrast the gooey marshmallows and chewy dates.

Vanilla and Cinnamon

These help to compliment the other flavors!
If you make this decadent treat, be sure to tag us on
Instagram
@jooliesdates and use the hashtag #jooliesdates
so we can see all your date-able date recipe recreations! And you can always comment below!