Raise your hand if you love to spoon some raw cookie dough straight from the container✋Also raise your hand if you like healthy snacks that taste like a sinful dessert✋Well you are in LUCK because we have the perfect sweet snack for you: Homemade Cookie Dough Larabars🍪
Store-bought bars are great and all, but homemade ones made with fresh ingredients just hits different. Plus it's more affordable and the perfect addition to your meal prep spread (ya know, if you're into that😉). All you need are FOUR ingredients to make this vegan and paleo snack that will trick your sweet tooth!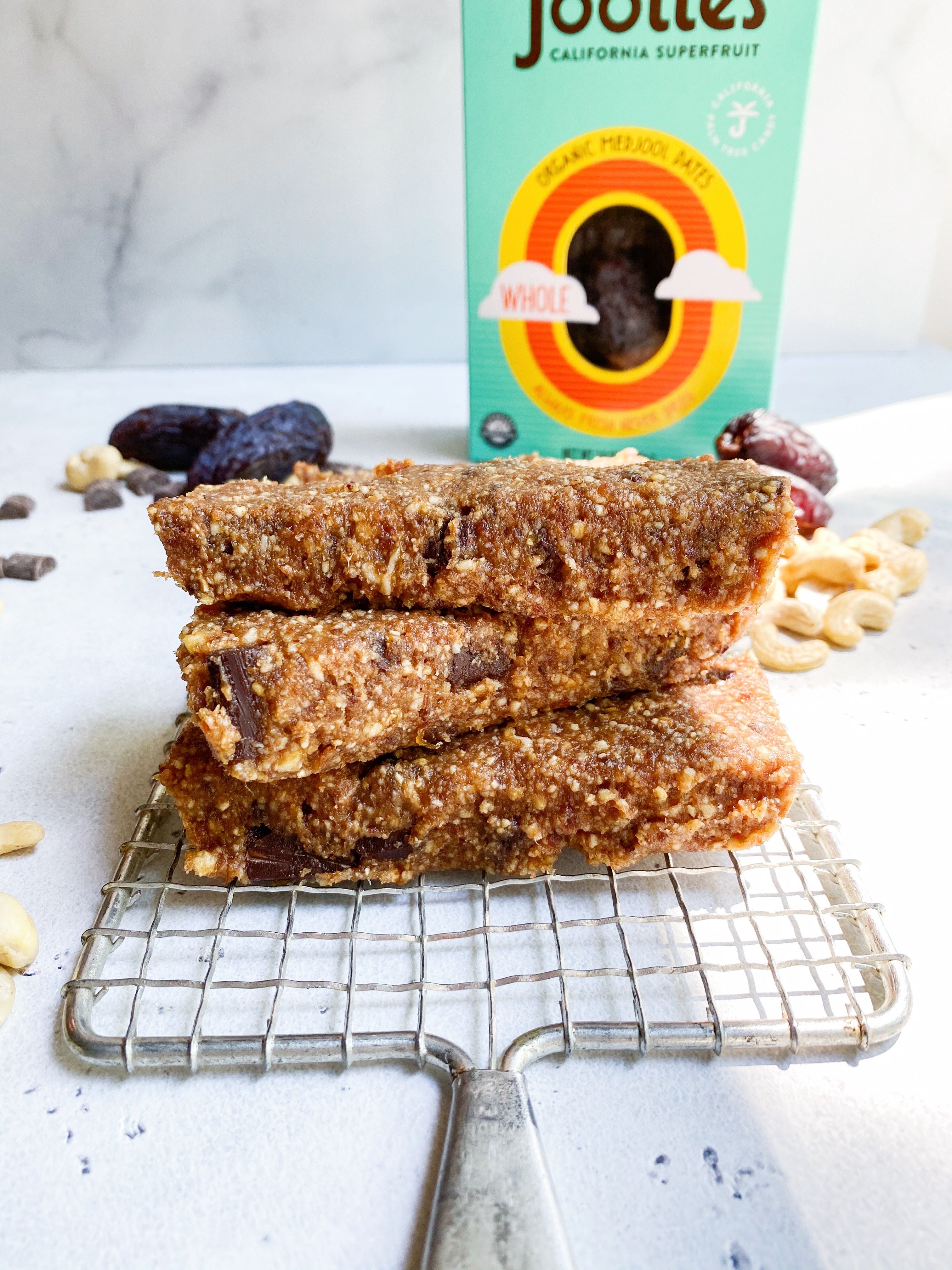 This recipe is super quick and easy and one that the whole family will love. We do recommend storing them in the fridge so they aren't so sticky when you go to grab one but they don't require refrigeration, so you can take them to the beach, on a hike, on a road trip, to the park...anywhere you go these bars can go too!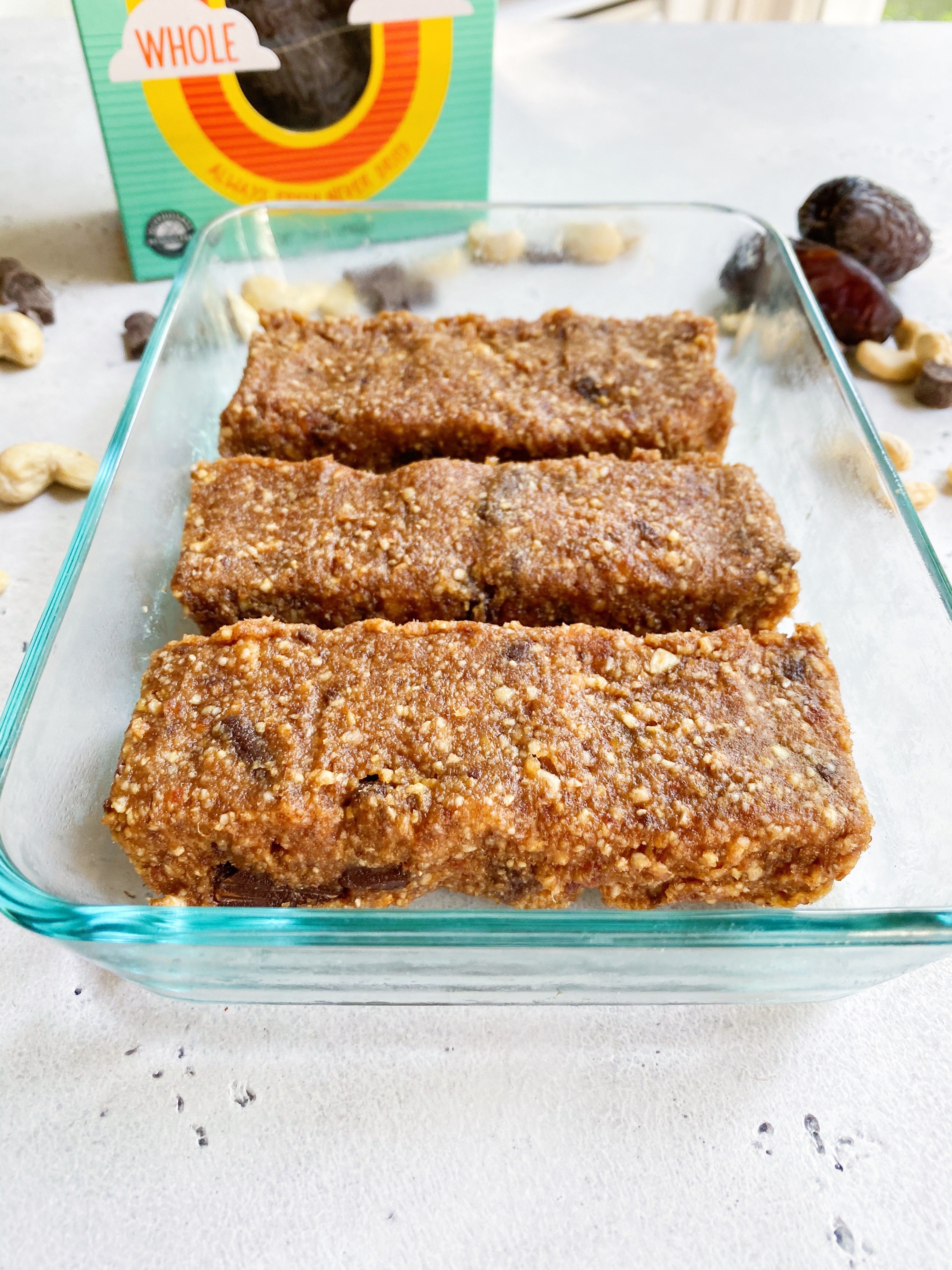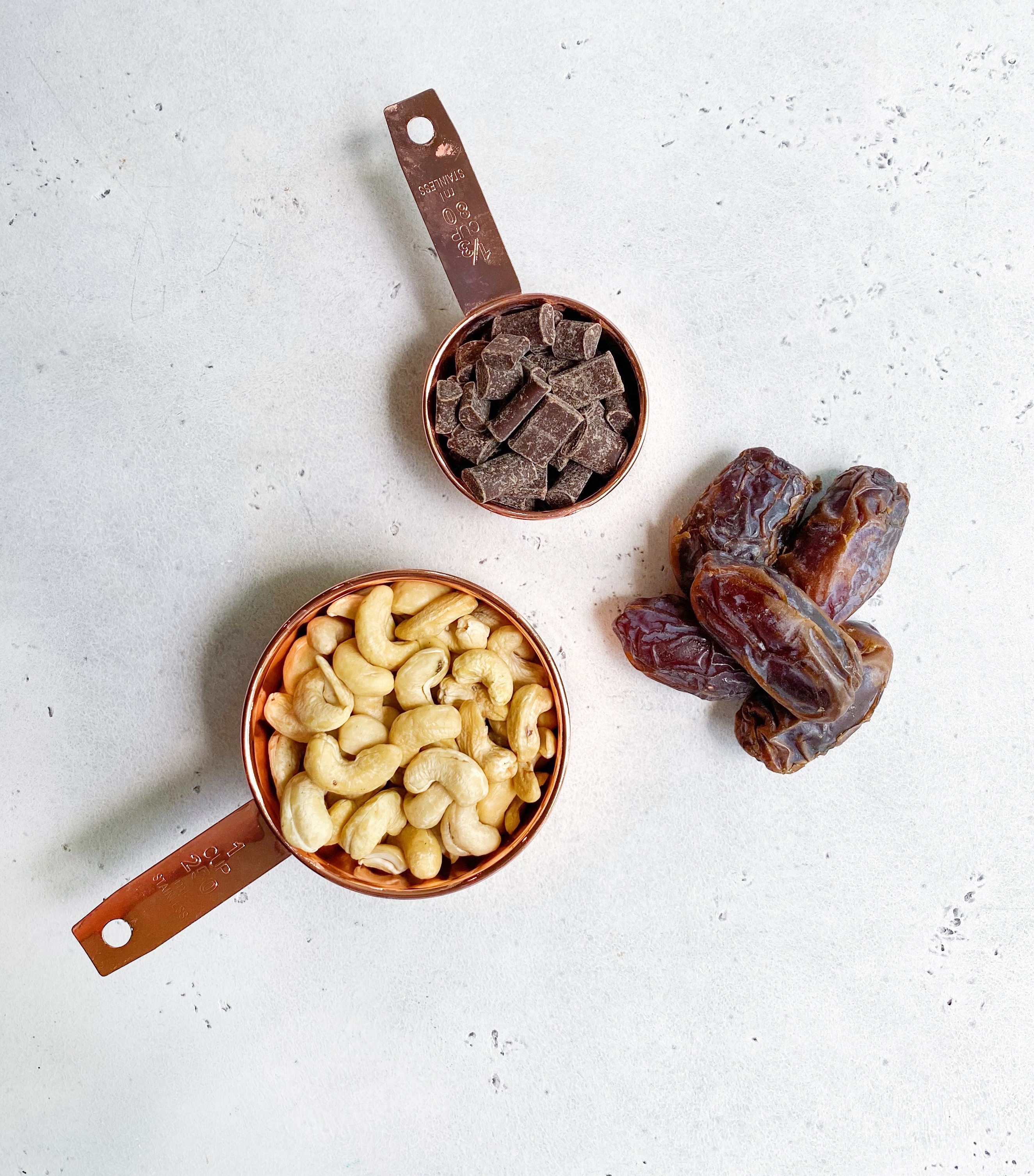 What all goes into your new favorite snack bar? Here are the main ingredients you need:
Joolies Dates

Don't forget the pit and soak in warm water first! Why soak them? Well while they are juicy beforehand, this step allows them to become extra-hydrated to create the perfect texture.

Cashews


Nuts provide healthy fats to help keep you full longer and fueled. Raw cashews work best in this recipe--try to avoid any roasted and salted if possible. We don't recommend substituting this because the cashew flavor is needed for the cookie-dough-like taste!

Dark Chocolate Chips


We recommend using a dark chocolate without fillers like Enjoy Life, Hu Kitchen, or Eating Evolved.