If you're like the rest of the world, buying an ice cream machine simply isn't in the budget (and, if you do have one, we're jealous). Yet, this doesn't mean you need to break the bank in order to get a creamy, delicious ice cream. Since dates naturally have a caramel-like flavor, combining them with the homemade caramel is seriously mind-blowing. It's like the dates are having a kickback on your taste buds 😆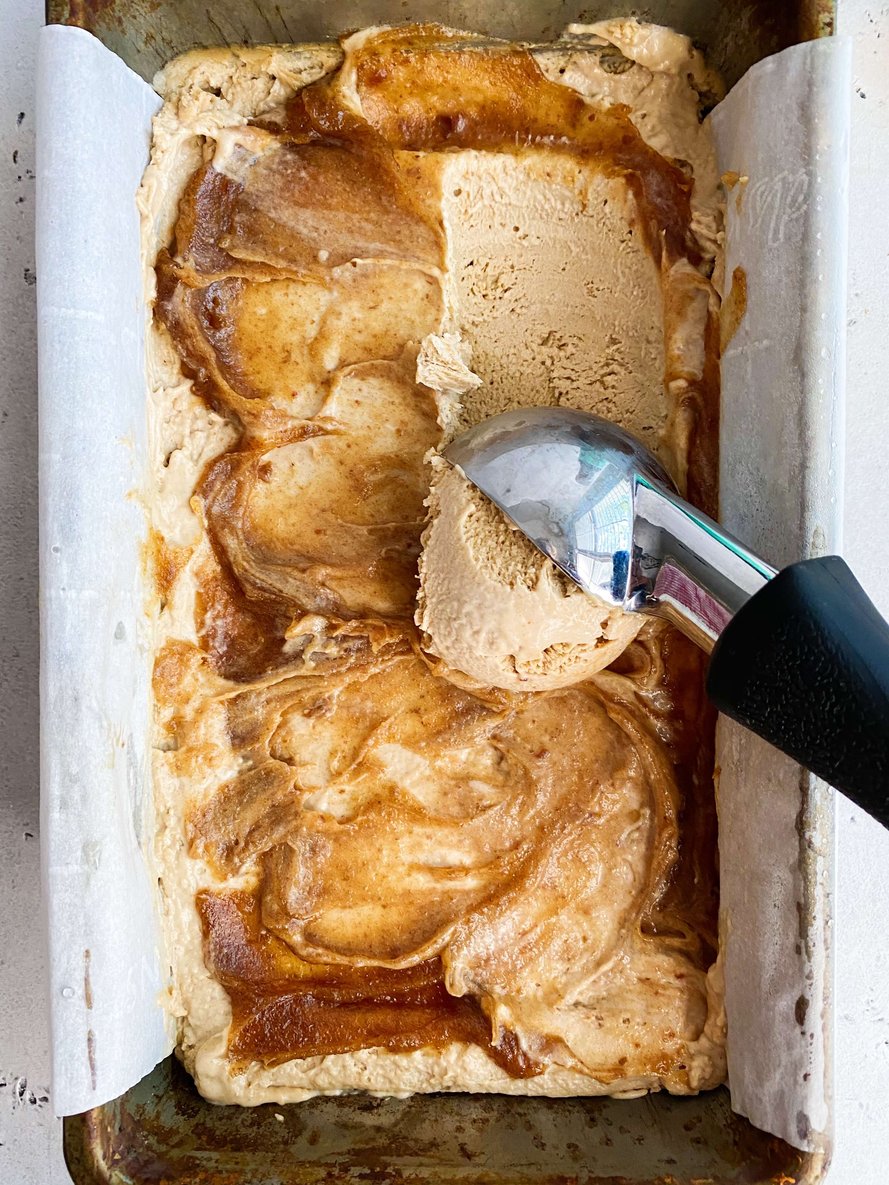 You only need
FOUR
ingredients to create this dreamy vegan, paleo, and refined sugar-free dessert. The prep and cook time may look daunting, but don't worry, it's mostly just waiting for things to soak and chill. Before we can get right into it, the cashews need to soak in filtered water for at least two hours. Why soak them? Well, nuts and seeds contain
phytic acid (aka phyate)
which plants use to store phosphorus. In humans, it can inhibit the absorption of nutrients like iron, calcium, magnesium, etc. in the gut. So when they are soaked, it helps to reduce the levels of phyate, making them easier to digest. You can read more about phytic acid
here
.
We promise you will never eat store-bought ice cream ever again, because this recipe is too easy, simple, and luscious to replace. We even drizzled some
Joolies date syrup
on top for some extra goodness! Enjoy! 💕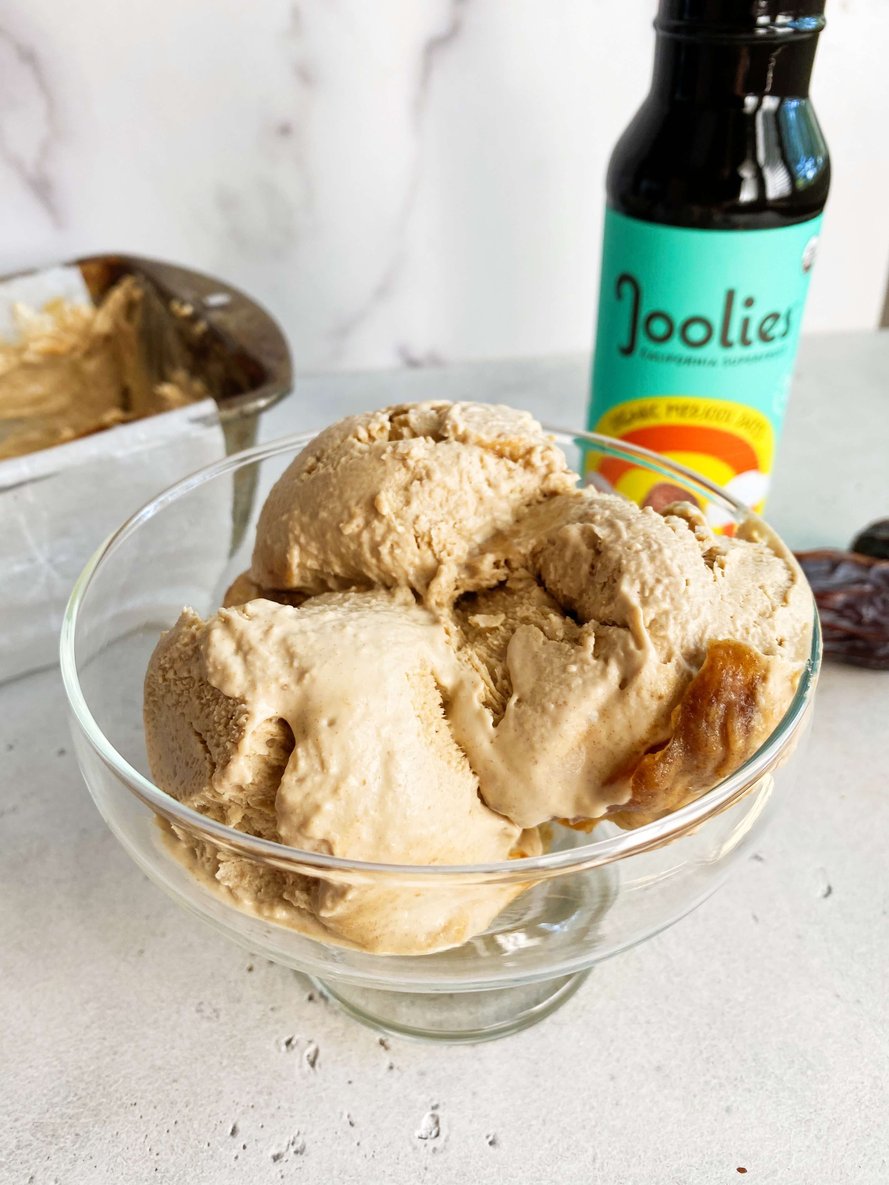 What all goes into this creamy and dreamy ice cream? Here are the main ingredients you need for this date recipe:
Joolies Date Syrup

The only natural sweetener needed. Plus you still maintain all the nutrient and health benefits of a medjool date in the syrup form.

Coconut Cream

It's important to get the full-fat version to get the creaminess we all love. Be sure to use the cream and water when adding to the blender.

Cashews


Be sure to soak these in filtered water for at least 2 hours beforehand. If you are soaking longer than 2 hours, place them in the fridge. Can substitute for coconut meat to make this recipe nut-free.

Medjool Date Caramel

This 3 ingredient vegan caramel adds sweetness and creates the beautiful caramel swirls in the ice cream! All you need is 15 minutes to make it. Click here for the recipe.