Our latest favorite is Stokes Purple® sweet potato stuffed dates (say that 5x fast🤪). And yes, you read that right...sweet potatoes🍠 But not your average orange one, these are a gorgeous purple! Frieda's
Stokes Purple
®
have an earthy, yet sweet flavor and contain a high level of antioxidants and are also an excellent source of vitamin C and fiber!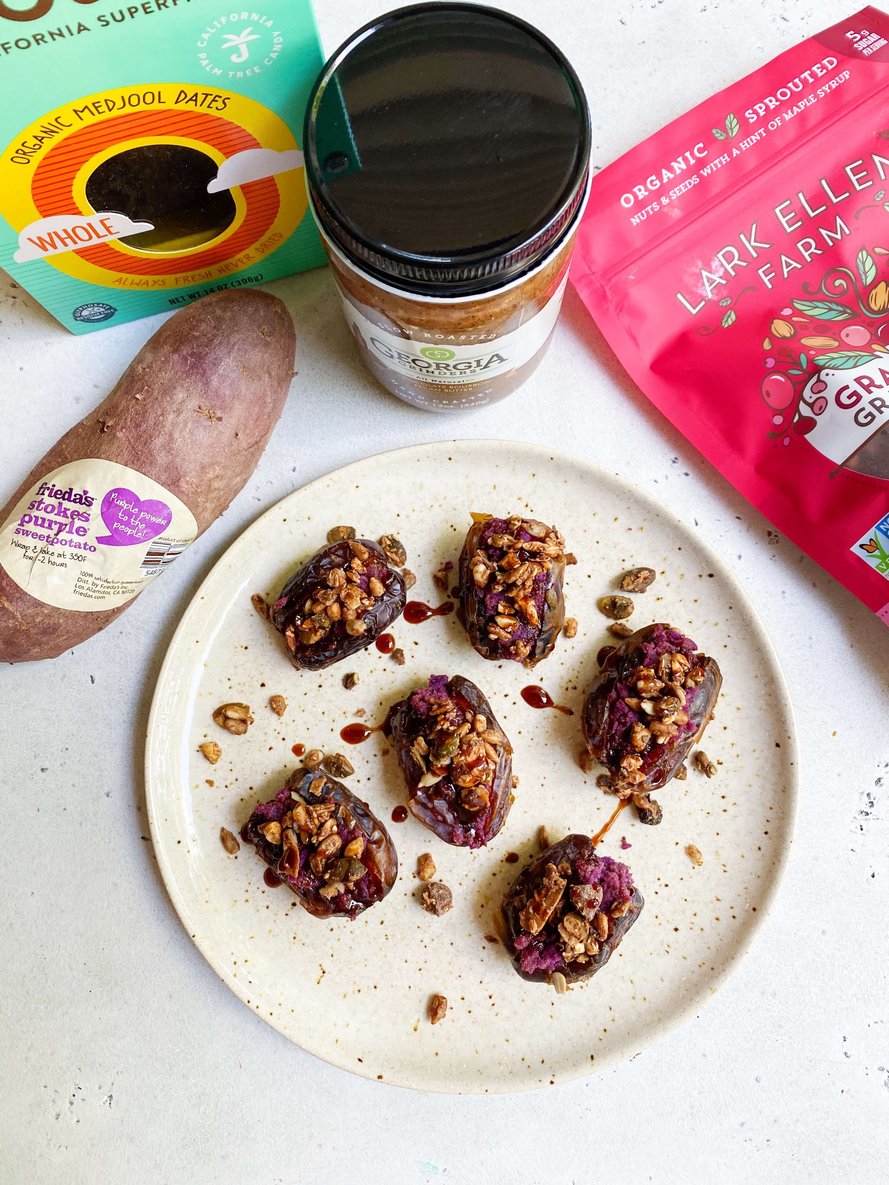 Now we can't forget to mention the *essential* toppings we have going on here! The Lark Ellen Farm vegan & paleo granola just gives you the perfect little crunch. We love using the
Cacao Cherry
or
Vanilla Cinnamon
for this date recipe! Then we just had to add a drizzle of our
Joolies date syrup
to bring it all together.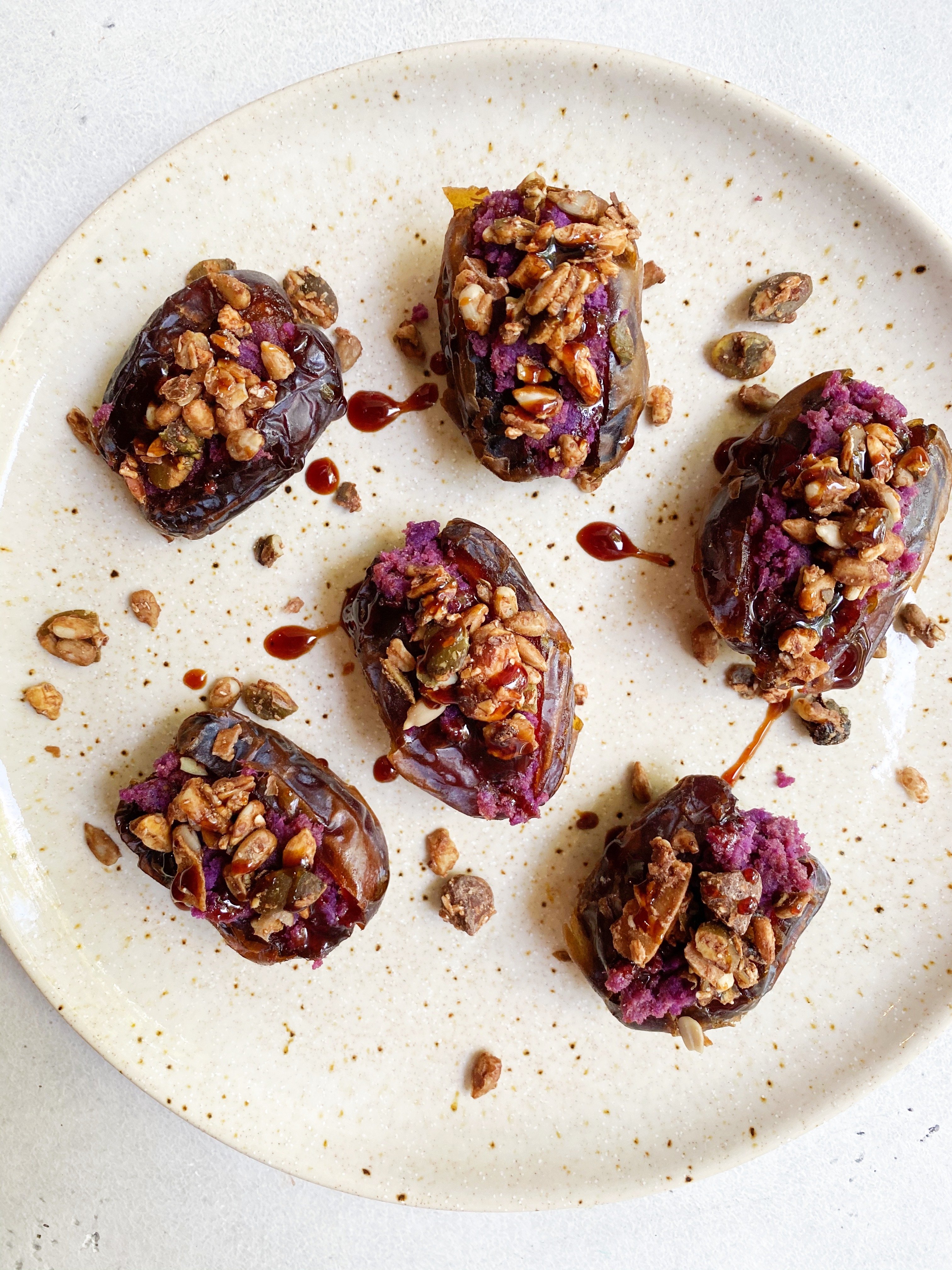 What all goes into this fun sweet snack? Here are the main ingredients you need:
Joolies Dates

You can't stuff a date without a date! We love using our pitted option for these, but whole work just as well! Just be sure to remove the pit😉

Frieda's Stokes Purple® Sweet Potato


You'll need to bake these beforehand (see instructions below). We don't recommend substituting this for a different sweet potato because stokes have a distinct, delicious flavor!

Pecan Butter


Adding a healthy fat into this sweet snack will help keep you fueled and full longer. We love Georgia Grinders Pecan Butter but you can substitute any nut/seed butter you have on hand.