These easy vegan snickerdoodle cookie bliss balls taste just like a cookie but are healthy and nutritious. Filled with medjool dates, cashews, and nut butter, they are perfect

for an on-the-go snack any time you need it.
Bliss balls, energy bites, energy balls--whatever you like to call them--are hands down one of the best snacks to have on hand (besides
Joolies dates
of course😉). Made with only 5 ingredients, these
snickerdoodle cookie bliss balls
are vegan, paleo, and
only
sweetened with medjool dates, making them refined sugar-free as well. They
are great as a pre or post workout snack, mid-afternoon pick me up or even for an after dinner sweet treat.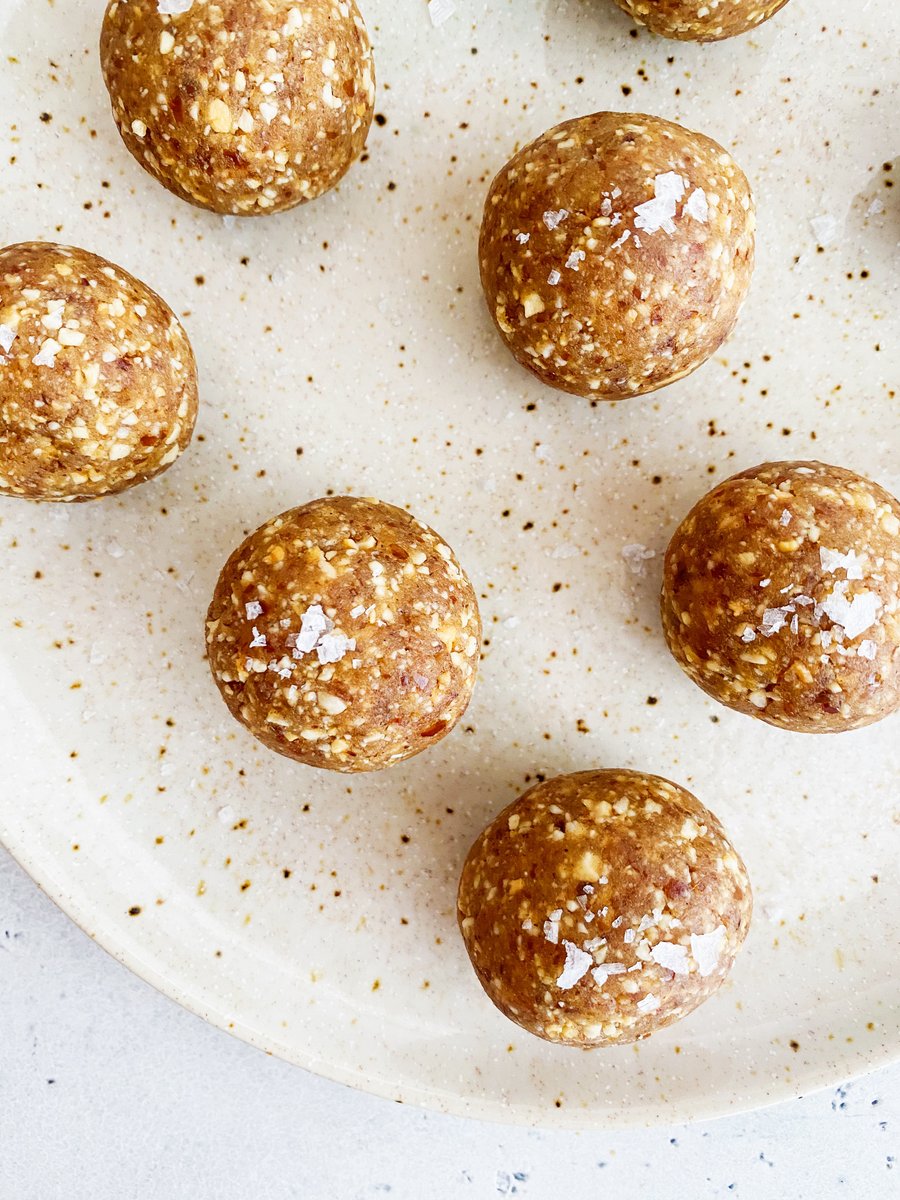 Packed with healthy fats, protein, carbs and a low-glycemic sweetener these delicious bliss balls will satisfy your sweet tooth and keep you full longer. What also makes them so great is that they are 100% customizable! If you're trying to incorporate more protein, add in your favorite protein powder or some collagen peptides. Flaxseed, chia seeds, or hemp seeds (even CBD!) are also a great add-in for additional benefits.
They also freeze well so you can make a big batch so you'll always have something nutritious (and delicious) on hand.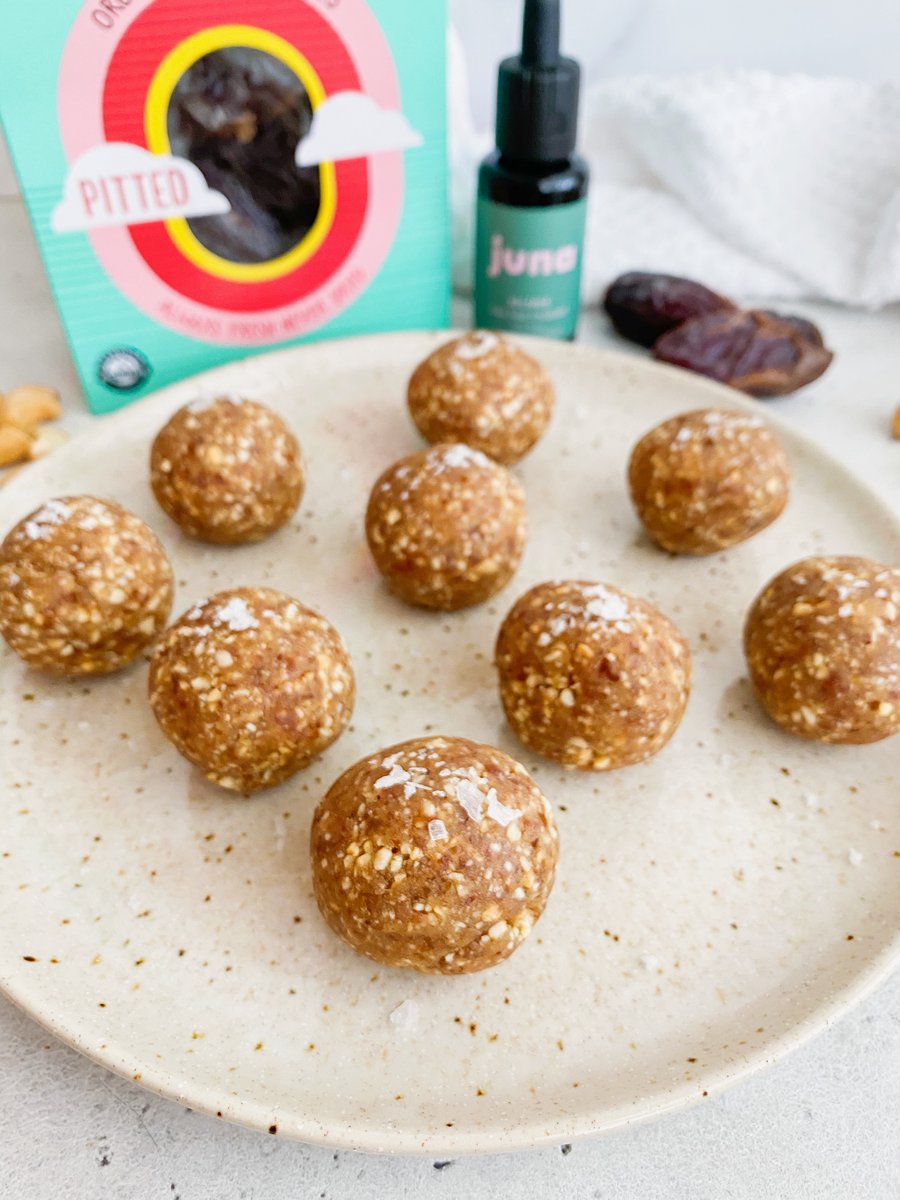 Ingredients you'll need:
Joolies Pitted Dates

The only natural sweetener needed. Don't forget to soak in warm water first! Why soak them? Well while they are juicy beforehand, this step allows them to become extra-hydrated to create the perfect texture for the bliss balls.

Raw Cashews

Be sure to soak these in filtered water for at least 2 hours beforehand. If you are soaking longer than 2 hours, place them in the fridge

.

We don't recommend substituting this because the cashew flavor is needed for the snickerdoodle cookie-like taste!

Coconut Butter


You'll need to soften the coconut butter a bit by putting the jar in a small bowl of hot water--just like coconut oil, it becomes solid at temperatures below 70°! You can substitute with cashew butter.

Coconut Flour

A little bit goes a long way!

This acts as a great binder to get the perfect texture, plus coconut flour is high in fiber and protein! You can substitute with almond or oat flour if needed

.

Cinnamon + sea salt

What's a snickerdoodle without cinnamon?! You can even create a little cinnamon + coconut sugar mixture to roll the balls in for a little extra something.
Optional add-ins:
CBD

You may be on the CBD train or not (that's okay too!) but if you're wanting to easily incorporate in your day, these cookie balls can easily become cookie "chill" balls😎 Juna is one of our favorite CBD brands.

Chia seeds/ Flaxseed/ Hemp seeds

Collagen peptides

A great source of protein that also has many benefits for hair, skin, gut, and joints. This is

one brand

we love and you can also learn more about collagen peptides on their website.
If you make this yummy snack, be sure to tag us on
Instagram
@jooliesdates and use the hashtag #jooliesdates
so we can see all your date-able date recipe recreations! And you can always comment below!