Creamy Chocolate Tahini Date Shake is filled with medjool dates, almond milk, tahini, cauliflower, and cocoa powder for a flavor combination that tastes like a frosty. This nutrient rich shake only takes 10 minutes to prepare and is naturally vegan, paleo and refined sugar-free!
Our (Chocolate Tahini Date) Shake🥤brings EVERYONE to the yard😎 It's basically a Wendy's frosty but BETTER😉This paleo and vegan chocolate goodness is sweetened only with Joolies pitted dates (nope not bananas!) and made with the delicious Goodmylk Co. almond mylk! We love Goodmylk because it has no binders, fillers, gums, or preservatives, just real ingredients. And you make it fresh out of the comfort of your own home. Use code ✨JOOLIES15✨ for 15% off Goodmylk, which you can shop here!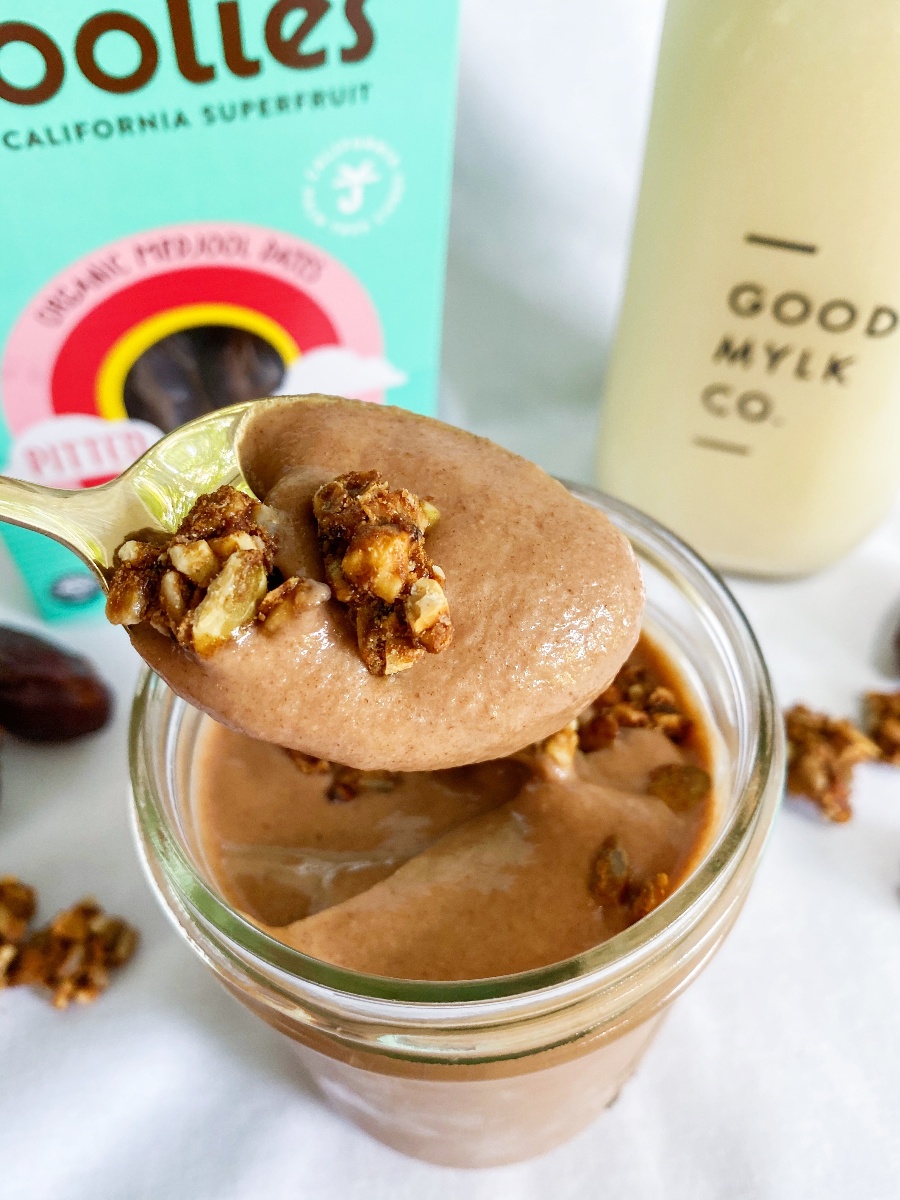 Want to know what's crazy? There are some veggies hiding in there that you won't even taste, making it the perfect breakfast, snack, or sweet treat for you or the kiddos! We *highly* recommend topping it off with some delicious granola for a good crunch. Check out our date-sweetened granola recipe.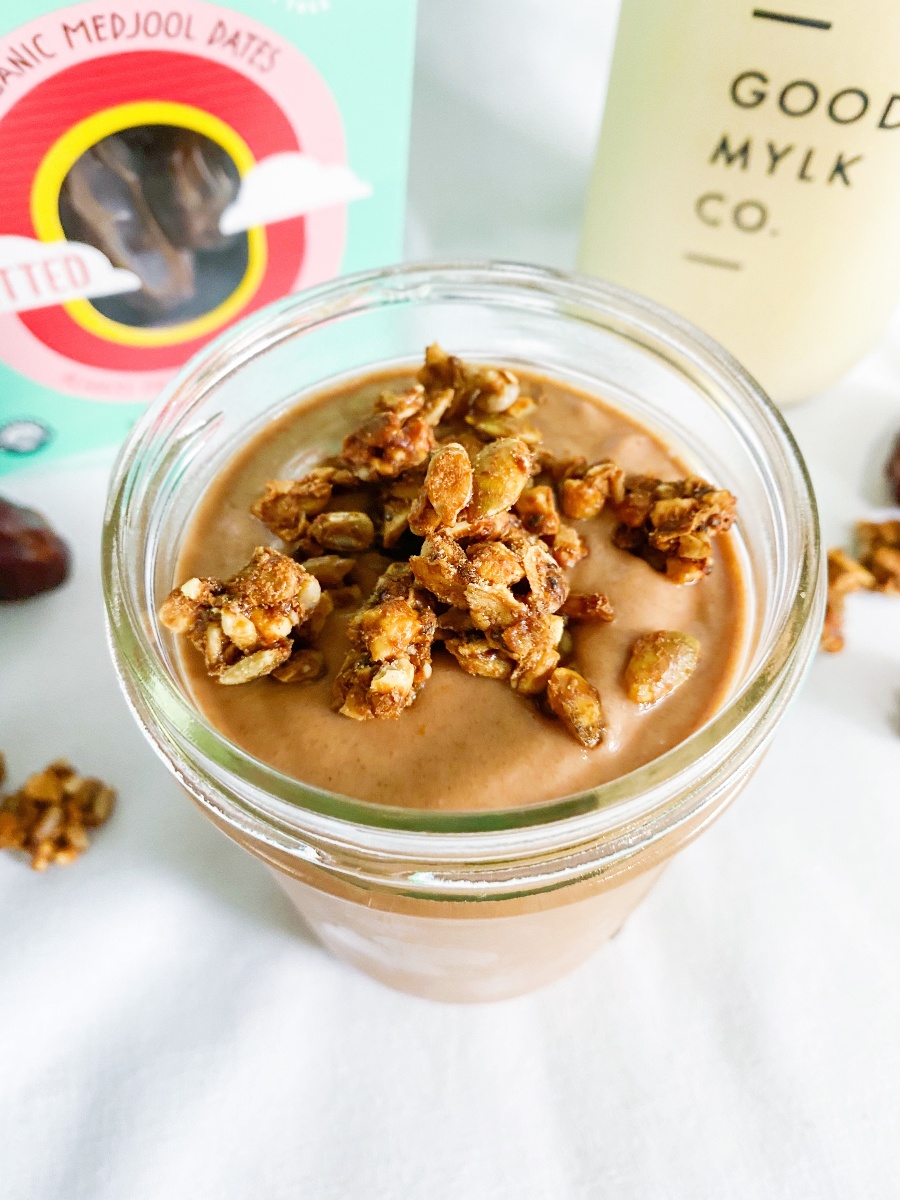 Ingredients in this date shake:
Joolies Pitted Dates

Medjool dates give this shake the perfect amount of sweetness, while packing in good nutrients like magnesium, potassium, antioxidants and more.

Goodmylk Co. Almond Mylk

This helps give the shake the perfect and thick consistency, while keeping it dairy free and vegan! We recommend starting with 1 cup and adding more to thin out the shake if necessary.

Tahini


This nut-free butter made from sesame seeds is key to creating a creamy, milkshake-like texture. Some of our favorites are

Once Again

and Thrive Market.

Frozen Cauliflower

Yes that's right! Frozen cauliflower is a little secret ingredient to getting a super creamy shake and a boost of nutrients at the same time. The best part? You can't even taste it, we promise!

Frozen Sweet Potato

Another hidden veggie to help achieve that creamy texture. We recommend baking a sweet potato then cutting and freezing instead of a pre-frozen bag for a fresher taste.

Cocoa (or Cacao) Powder
Vanilla and Cinnamon

These help to compliment the other flavors to get the frosty-like shake!
Optional Add-ins:
Ground Flaxseed

This adds healthy omega-3 fatty acids and great boost of fiber, protein, antioxidants and more. You can check out more benefits of flaxseed here.

Oats

This grain is a great addition for a thicker and heartier shake. We recommend adding in 1/3 cup if desired. Note: This recipe will no longer be paleo if oats are added.

Hemp Seeds

Another great source of healthy fats, protein, and more. You can read more about the benefits of this nutritious seed here.

Collagen Peptides

A great source of protein that also has many benefits for hair, skin, gut, and joints. This is one brand we love and you can also learn more about collagen peptides on their website.
If you make this decadent treat, be sure to tag us on
Instagram
and
Pinterest
so we can see all your date-able date recipe recreations! And you can always comment below!