It's the holiday season and whoop-dee-doo have we got a charcuterie board for you! A
Holiday Dessert Charcuterie Board
filled with a variety of sweet treats, fresh fruit, and more that makes for a one-of-a-kind dessert.
These boards are truly a hodgepodge so really anything goes! But we have to admit, Joolies organic medjool dates are a must 😍 Adding delicious (naturally) sweet caramel flavors while also giving you a natural boost of energy ⚡️ so you can keep rockin' around 😎
It's a beautiful and fabulous way to serve a variety of sweets at parties or during the holidays 🎄 Not to mention, it's really easy, requiring minimal effort. To ensure you have a beautifully balanced board, here are a few things to keep in mind!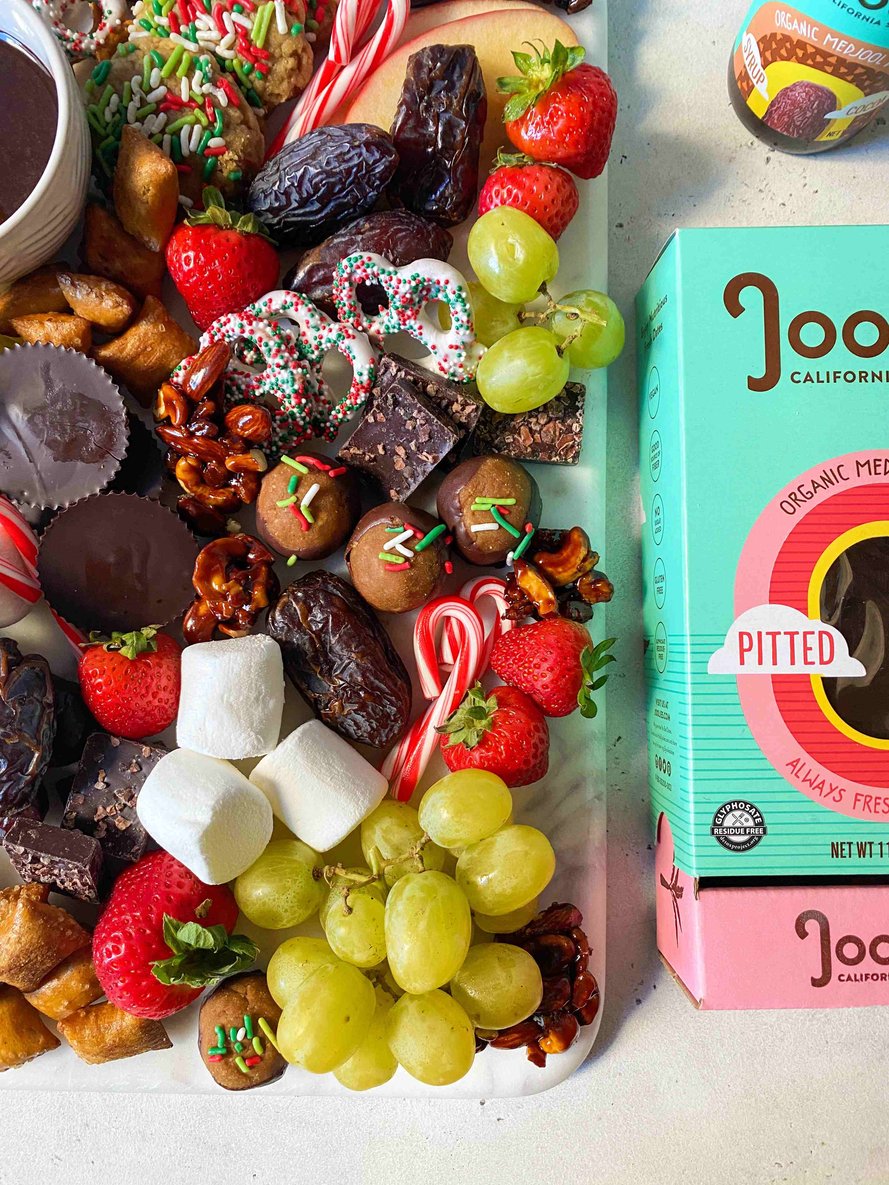 Tips for a beautifully balanced board:
Set all your ingredients out in front of you and place any pinch bowls or ramekins first on your board–these can be easily moved vs. crumbly cookies.
Use larger items as a starting point and your smaller items to fill in empty spots. i.e. Here I started with 2 clusters of medjool dates then worked outward.
Incorporate different textures and shapes to create contrast and break up any unwanted consistency–we're going for effortless messy here😂 This also means adding in a few bowls for any dips, small candies/nuts etc.
We eat with our eyes first so add pops of color in various spots on your board to really accent the variety of sweets. That peanut butter cup looks even more decadent next to a bright red strawberry.
To make your board even more unique, add a few homemade holiday favorites

like peanut butter blossoms, snowball cookies, peppermint bark, etc!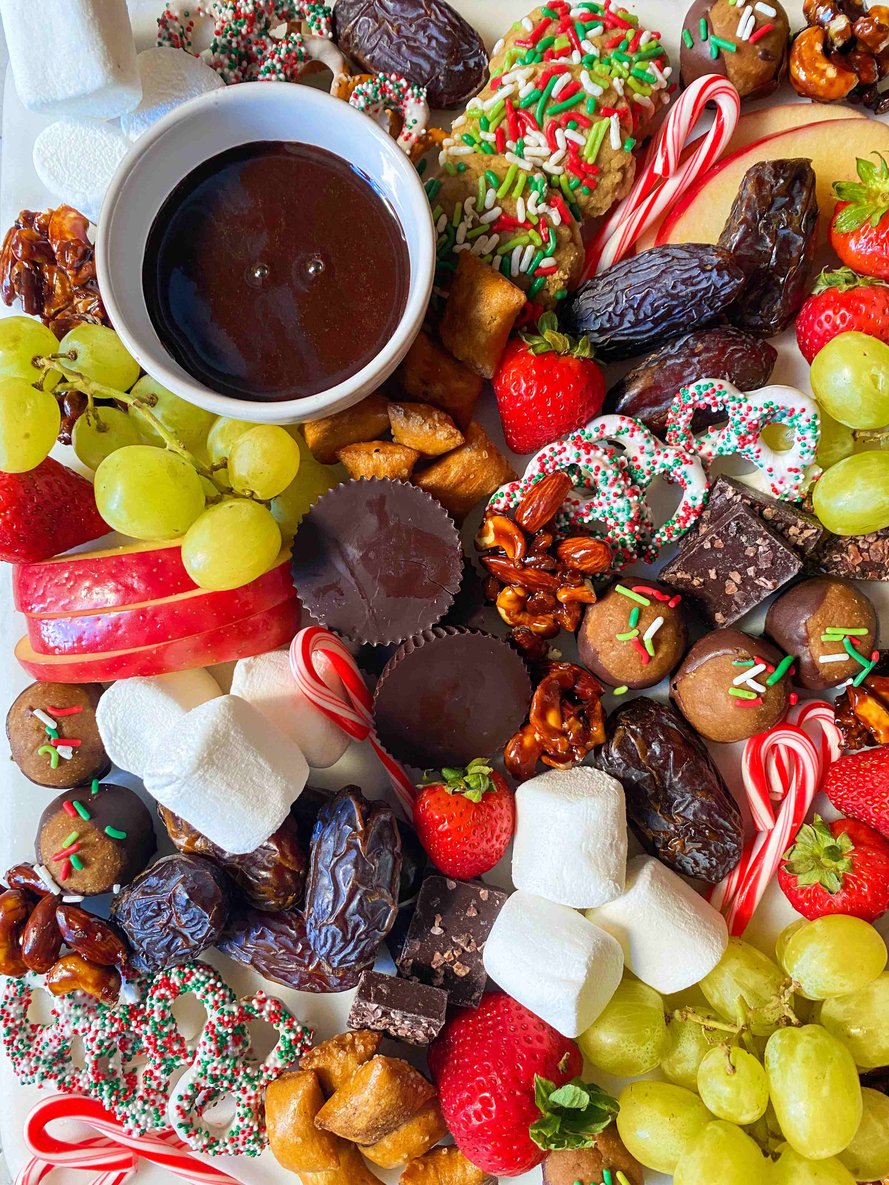 Here's a list of everything we added to this holiday board: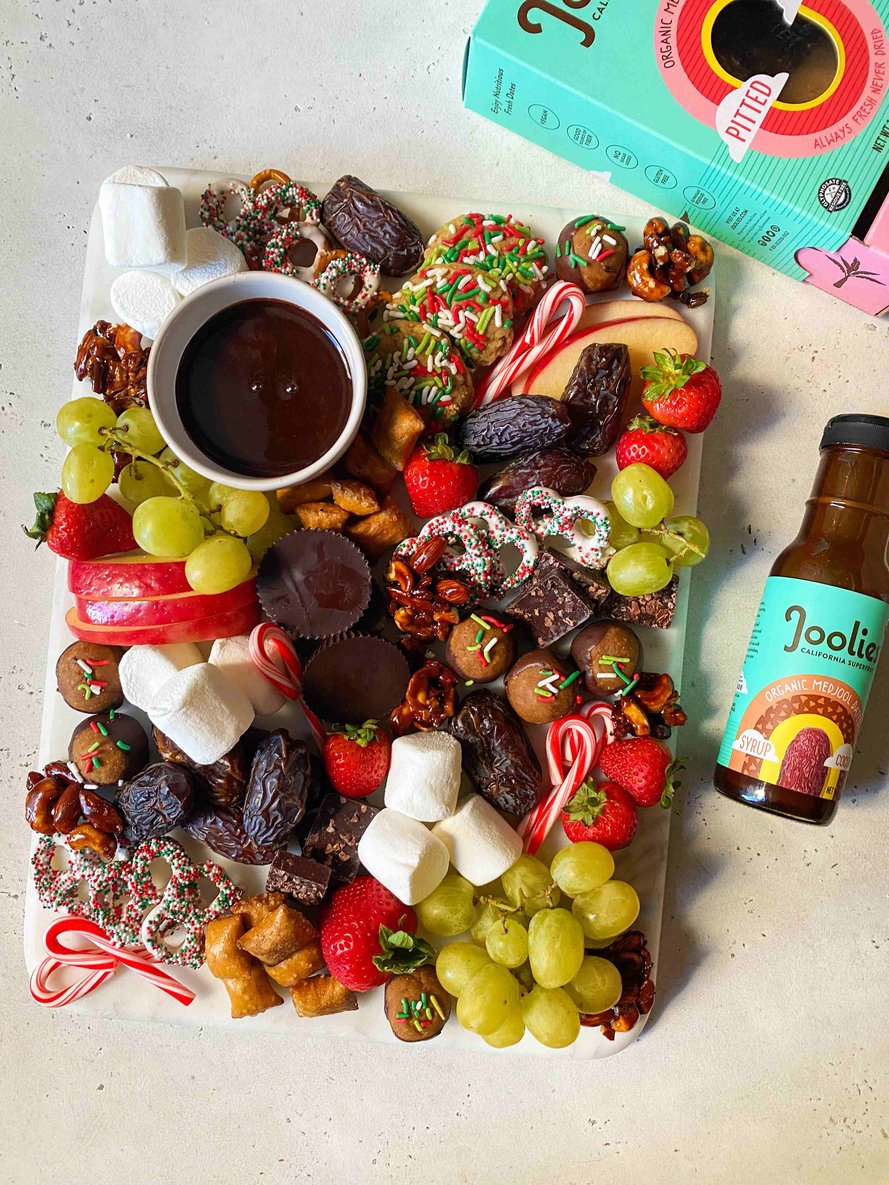 If you make a holiday dessert charcuterie board this holiday (or really any day), be sure to tag us on Instagram and Pinterest so we can see all your date-able recreations! And you can always comment below!