These no bake Cookie Dough Bars are vegan, gluten-free, sweetened naturally with dates, topped with a dark chocolate layer and garnished with flakey sea salt. The perfect treat when craving something sweet!
If beating the summer heat equates to these
No Bake Cookie Dough Bars
, consider us crowned champions. Made with 6 simple ingredients, these bars are
vegan, gluten-free, dairy-free

and contain no refined-sugar but are naturally sweetened with medjool dates! 🍪🍫

🥰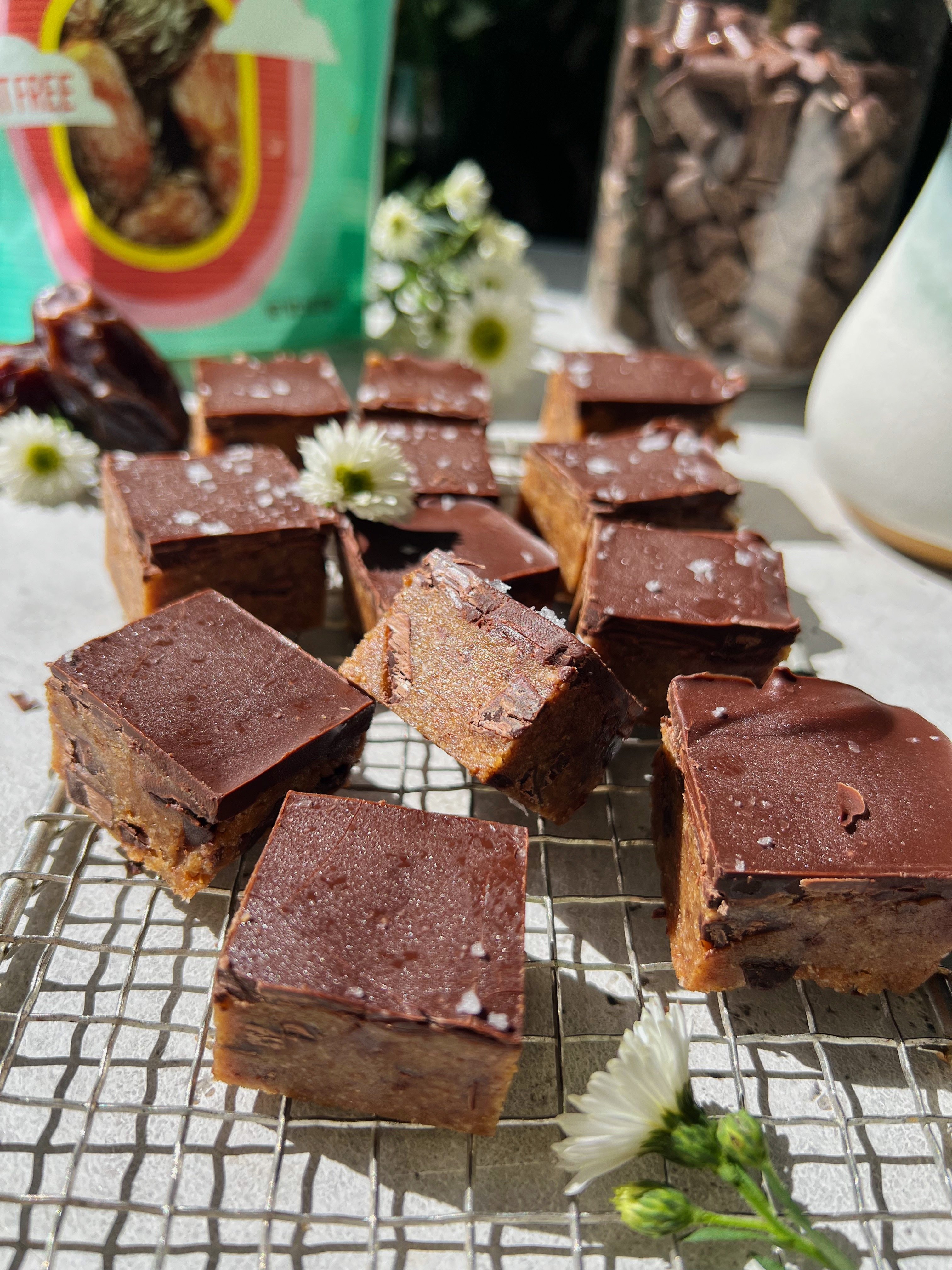 I won't bore you with antics, but there are just a few things you need to know before diving down into the good part--because this is not your average edible cookie dough. To naturally sweeten our cookie dough, medjool dates (aka nature's candy) take the cake--or should we say dough😉 Doubling as a natural, low glycemic sweetener and infusing this treat with
yummy, nutritional goodness
. It may add an extra dish to wash, but the rich nutrients are too good to miss out on!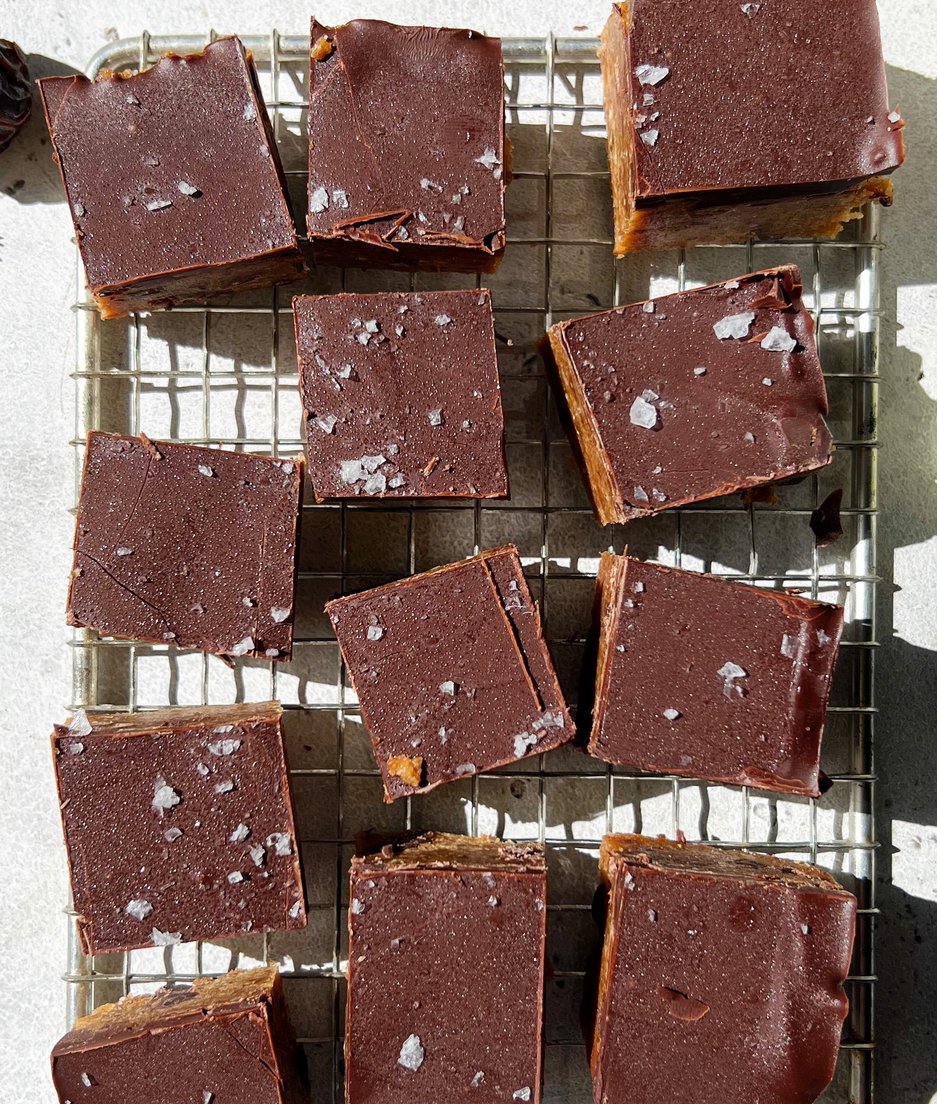 While made with healthier, minimal ingredients, they really do taste just like (classic, refined sugar filled) cookie dough! Topped with a smooth dark chocolate layer and a sprinkle of flakey sea salt, really takes your tastes buds to the edge🤩👅 Although, the cookie dough itself is phenomenal spooned straight out of the mixing bowl! So if you're really in a pinch, skip the top chocolate layer and dig right in!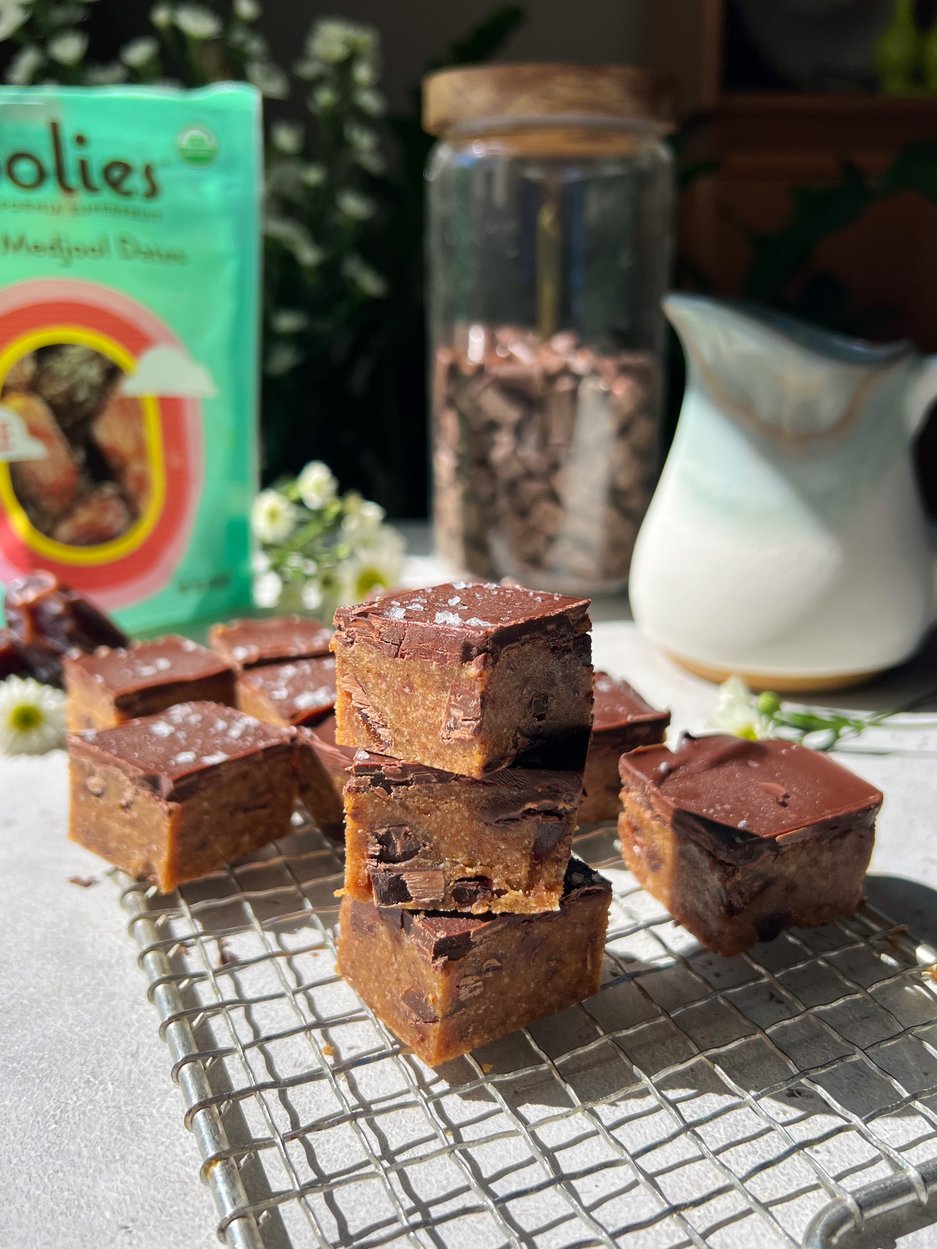 Ingredients you'll need:
Cashew Butter

This is major key here! I have found that cashew butter works the absolute best with its neutral, not-so-nutty flavor. It serves as the perfect base ingredient to create our desired cookie dough flavor and texture. You can swap for an almond, peanut butter, or tahini butter, but know that it will alter the flavor profile!

Joolies Medjool Dates

The only

natural

sweetener needed for our cookie dough. I don't recommend soaking in hot water before blending because it adds too much moisture. Plus, if you're using Joolies, they are already fresh and juicy enough!

Almond flour

This thickens the dough to create the perfect cookie dough texture. You can swap for coconut flour, but you won't need as much since coconut flour naturally absorbs a ton of liquid.

Dark Chocolate Chips

It wouldn't be cookie dough without the chocolate chips! We recommend using a dark chocolate without fillers or artificial sweeteners (it takes longer to melt and isn't great for your body either) like Hu Kitchen, Eating Evolved, or SoChatti. Natural chocolate is always the way to go for either bakes as well!

Coconut Oil

Vanilla and Sea Salt

These compliment the other flavors and adding a sprinkle of flakey sea salt on top elevates the delicious sweet and salty combo.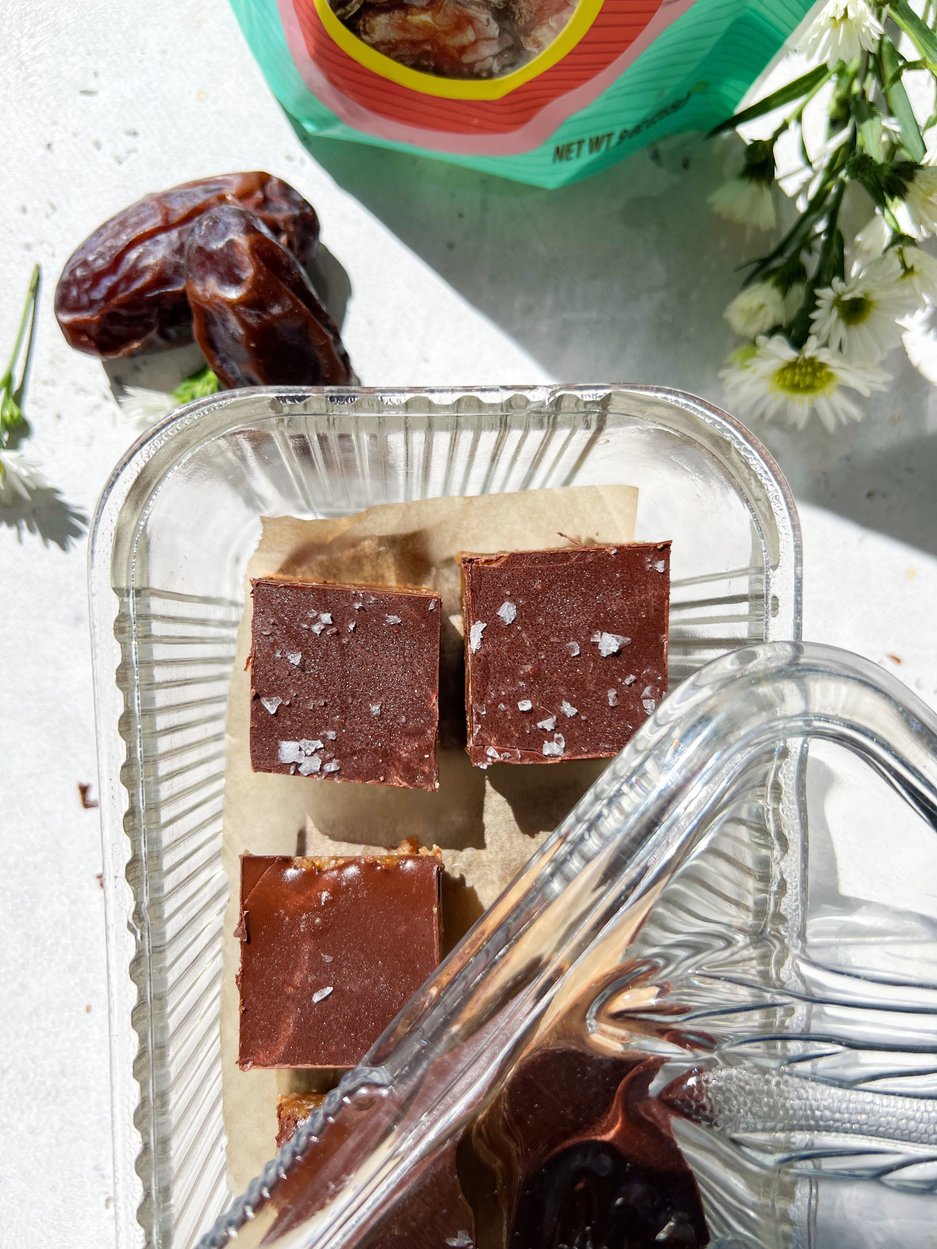 If you make this sweet and salty, date-sweetened treat, be sure to tag us on
Instagram
and
Pinterest
so we can see all your date-able recreations! And you can always comment below!
More No Bake Treats You'll Love