These balsamic strawberry crostini's make for a simple and delicious plant-based appetizer that comes together in minutes!
Whether you're getting ready for wine night, movie night, or hosting a party, these Balsamic Strawberry Crostini's will level up your appetizer spread and have everyone coming back for more. We teamed up with Spero Foods to bring you a delicious, plant-based appetizer that is easy to make and comes together in minutes--no prep work needed! Whew!
You might be wondering
what
exactly is crostini?
Crostini hails from Italy and
literally means "little crusts" in Italian
. Small slices of grilled or toasted bread, this Italian appetizer has exponential topping options and flavor combos!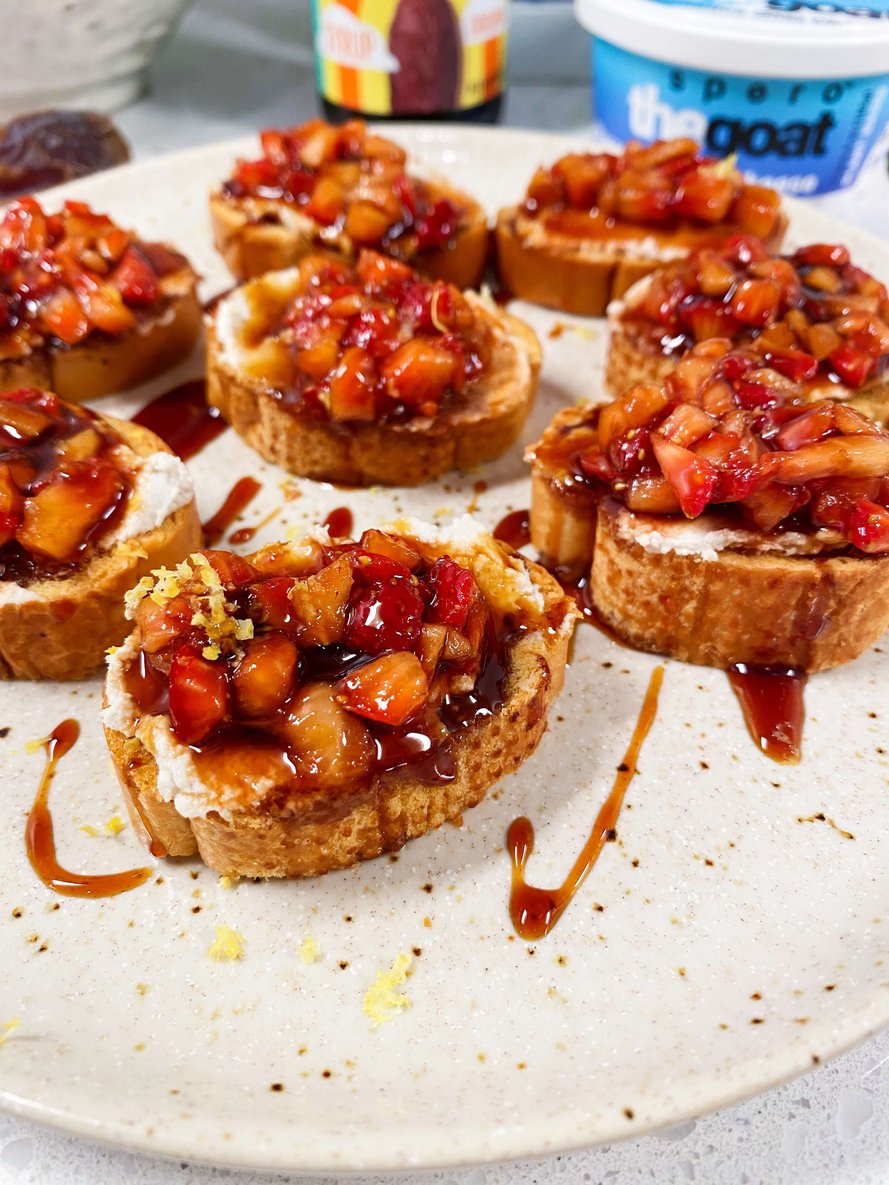 Ingredients you'll need:
Joolies

date syrup



Baguette


Making fresh crostini at home is incredibly easy and more affordable! Grab one of these in the bakery section at your local grocery.

Spero Foods Vegan Goat Cheese


This plant-based cheese is made with only simple, REAL ingredients and is nut-free! The base is made from sunflower seeds which is better for the earth 🌱

Fresh Strawberries
Balsamic Vinegar

This adds a tangy, sweet flavor to the topping that really compliments the strawberries and date syrup.

Lemon zest

Zest, not juice! The peel holds the fruit's essential oils, which add a bright, sweet flavor unlike lemon juice which adds a tart, acidic flavor.

Olive Oil

A little brush of this over the mini toasts to get the perfect toasted crisp. Feel free to swap with avocado oil or vegan butter.
If you make this delicious appetizer, be sure to tag us on
Instagram
and
Pinterest
so we can see all your date-able date recipe recreations! And you can always comment below!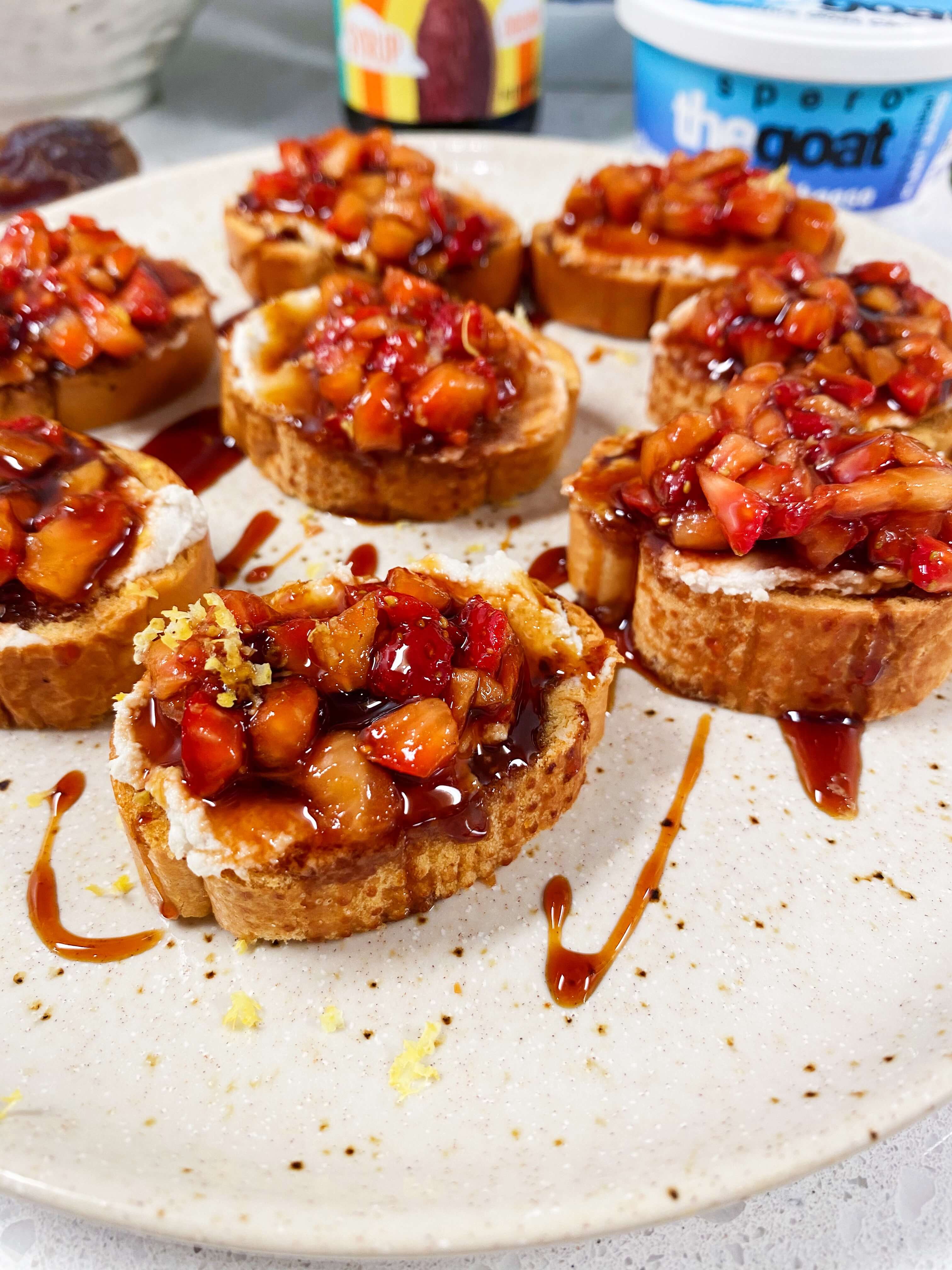 More Date-able Appetizers