This iconic date shake is luscious combination of creamy vanilla ice cream and fresh caramel-y medjool dates that makes for a refreshing frozen treat! Gluten Free. Dairy Free and Vegan options.
If you've ever ventured out to Palm Springs, California then you most definitely know about the classic DATE SHAKE, which has sort of become the "unofficial" drink of Coachella Valley. This iconic shake is a luscious combination of creamy vanilla ice cream and caramel-y medjool dates. Something so simple, yet an absolutely delectable, refreshing treat.
When out in the Palm desert, date shakes are easy to come by--you are surrounded by date palm trees after all 🌴 (That's where the Joolies date farm is located📍). But you don't have to frequent the desert to have a taste of the shake, you can bring the date shake to you!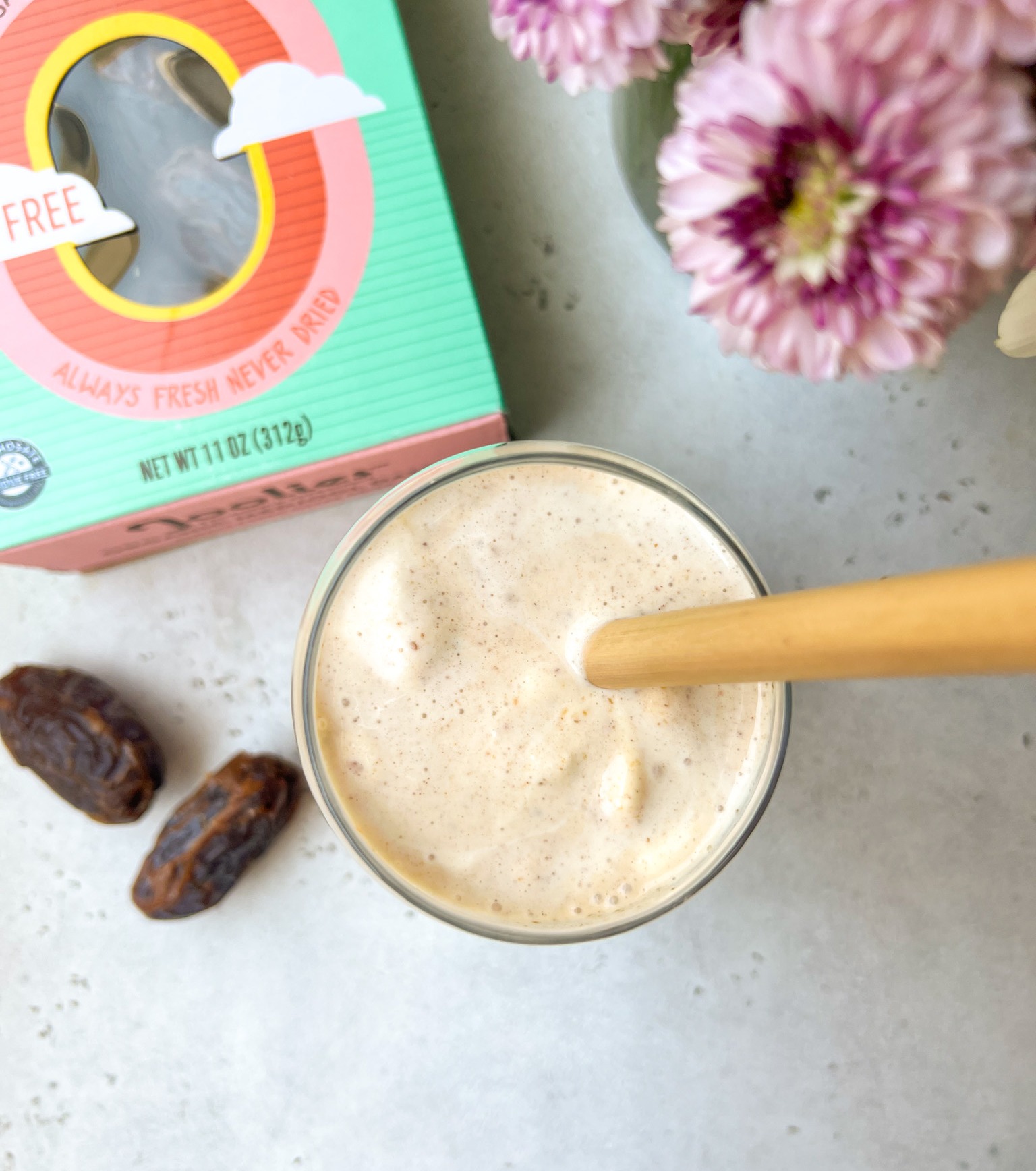 There are several different methods to making a date shake: blending fresh, pitted medjool dates right into the milkshake, making a date paste to blend in, or date crystals. The best method in our humble opinion? using FRESH medjools! You know what we always say, fresh is always best, and here at Joolies our dates are always fresh, never dried.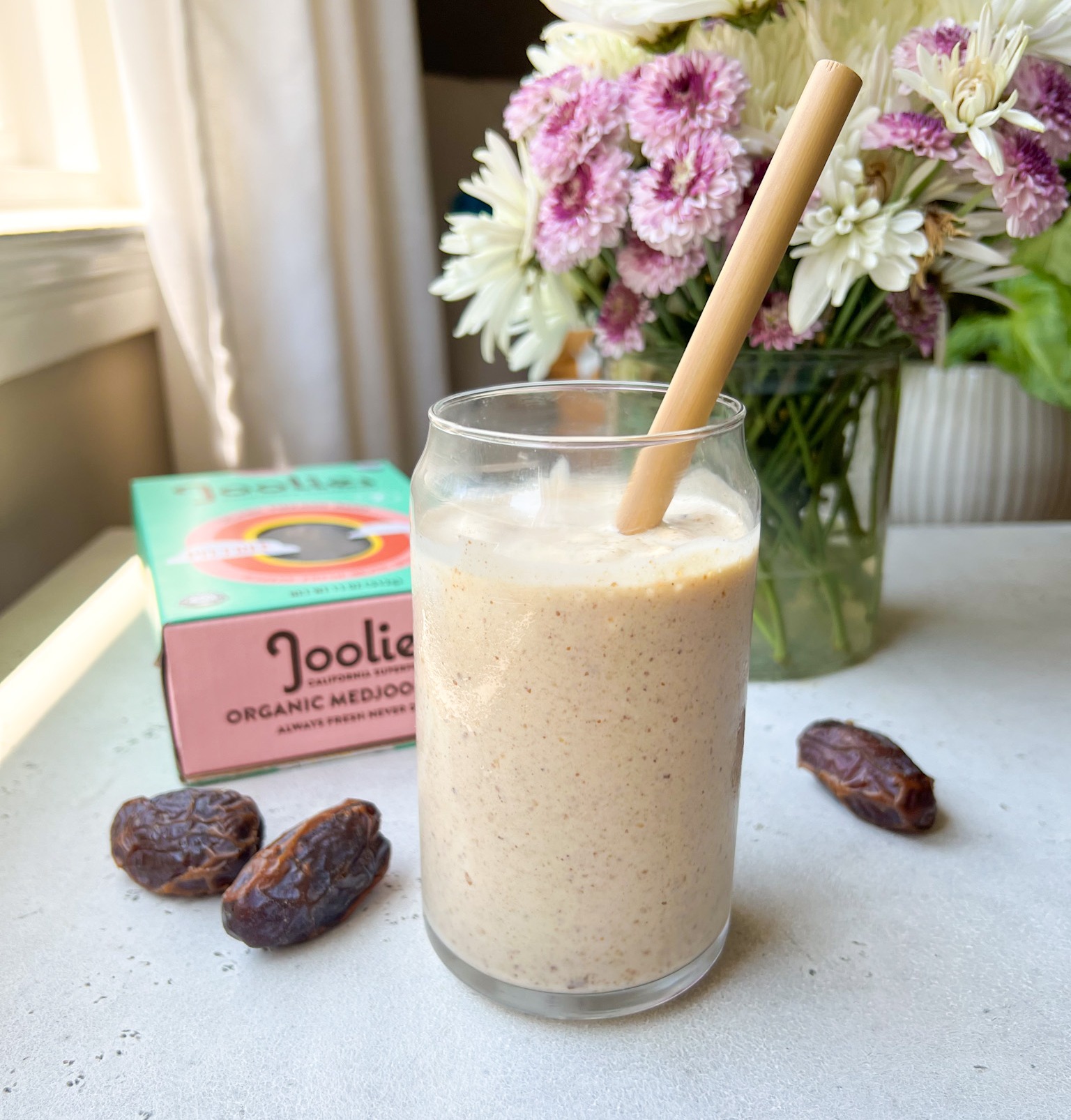 Ingredients you'll need:
Joolies Pitted Medjool Dates

We love using our pitted option to save a little bit of time, but whole work just as well! Just be sure to remove the pit😉 because your blender will definitely tell you if you didn't! If you're running low on your stock of dates, you can buy some in bulk

right here

or in our 2 pack

right here

!

.

Favorite Vanilla Ice Cream

Whether you're an avid ice cream connoisseur or living the dairy-free life, this date shake is delicious either way! Choose the kind that speaks to you--but we do recommend a vanilla of sorts to preserve the date shake experience.

Raw Walnuts

This adds a smidge of a nutty undertone and some more texture. Feel free to omit or swap for a different add-in!

Cinnamon

This spice pairs so well with the flavor profile of medjool dates and helps to elevate and round the flavors of our date shake.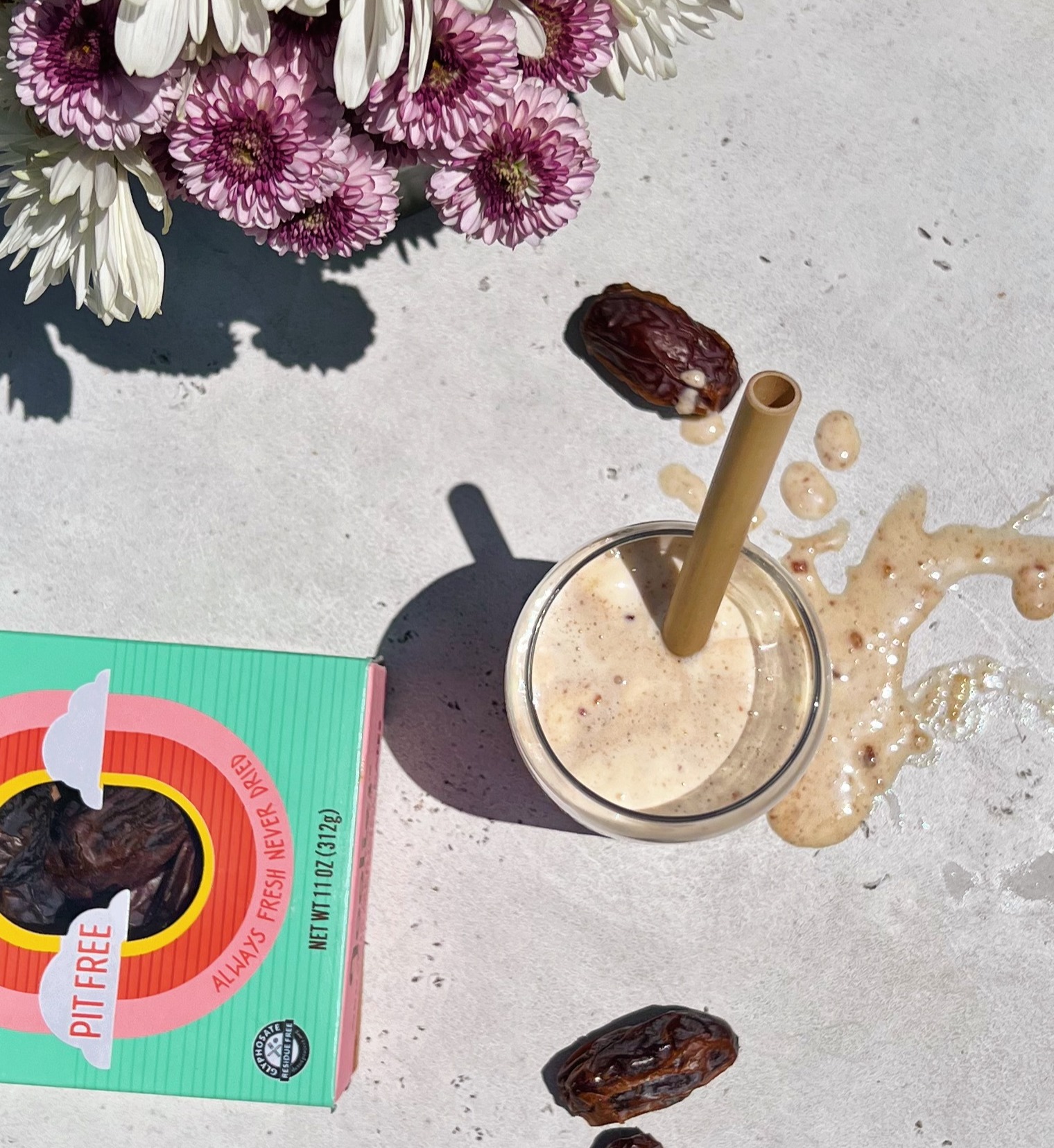 If you make this classic date recipe, be sure to tag us on
Instagram
and
Pinterest
so we can see all your date-able recreations! And you can always comment below!
More No Bake Recipes You'll Love