These peanut butter and jelly stuffed dates are jam packed with goodness and made with only 3 simple ingredients for a vegan, gluten free, and refined sugar free snack.
Queue the nostalgia because this
peanut butter 🥜 and jelly 🍓 stuffed date combo will have you feeling like a kid again--just minus the whole sticking to the roof of your mouth part. Medjool dates are one of the most nutrient-dense fruits you can get your hands on. And double as the perfect vehicle to enjoy this childhood fav in a better-for-you way.
All you need are 3 ingredients to make this leveled up childhood fav that is vegan, gluten free, and dairy free. If you are really want to go all the refined sugar-free way with us, ditch the store-bought jelly and muddle fresh strawberries instead. The natural sweetness of the date balances the tartness of the strawberries so you won't even miss the jelly😉 Yet we can't argue that the heart wants what the heart wants...and if it is jelly, we only have one question for you...team grape 🍇 or team strawberry 🍓?!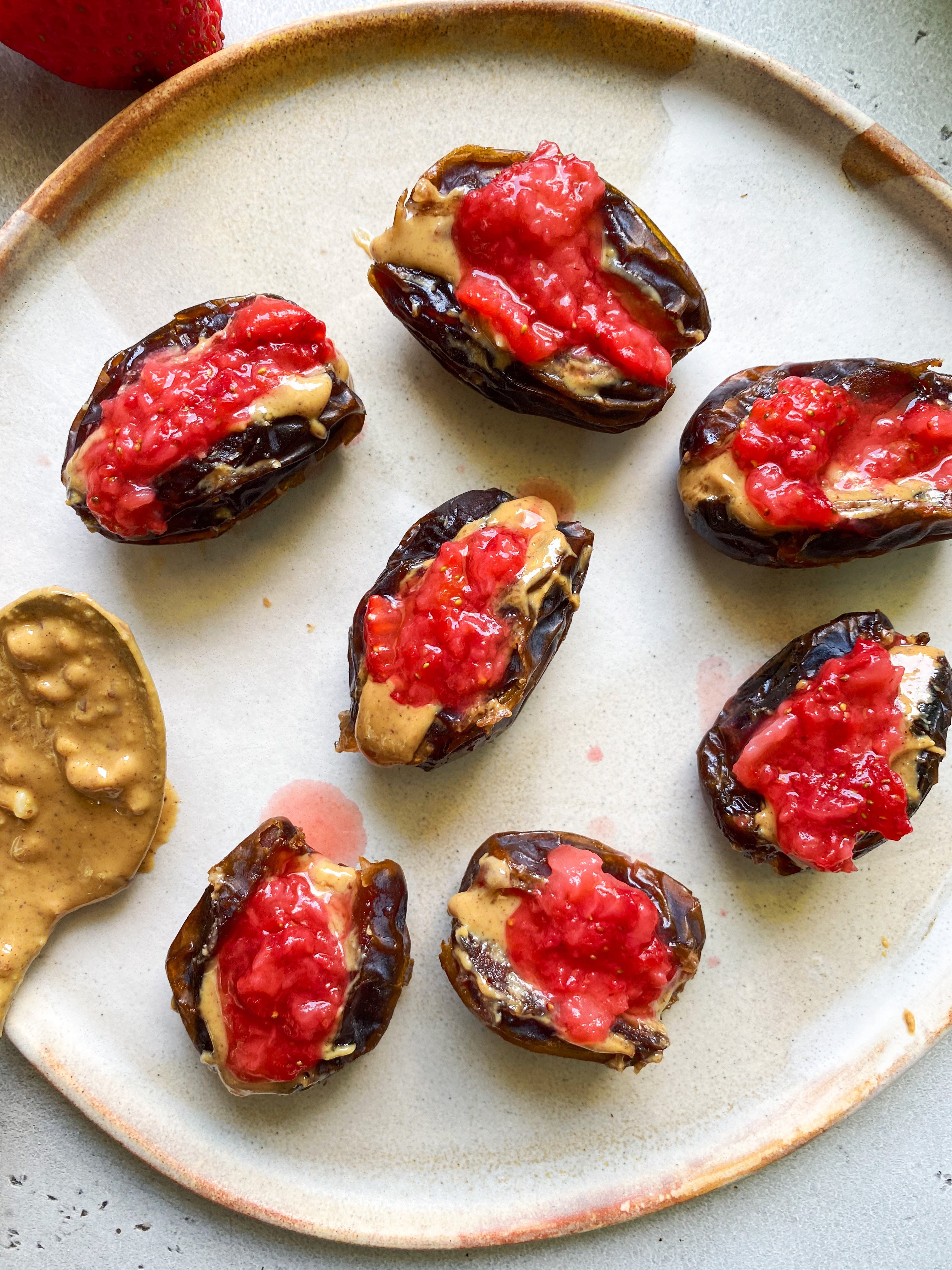 Ingredients you'll need:
Joolies Dates

You can't stuff a date without a date! We love using our pitted option for these, but whole work just as well! Just be sure to remove the pit😉If you're running low on your stock of dates, you can buy some in bulk right here or in our 2 pack right here!

Peanut Butter

Creamy or crunchy, either one gets the job done! Whatever your pick is, we recommend using a peanut butter with no added oils or sugars. Feel free to swap in a different nut/seed butter if so desired. Some of our favorites are 365 by Whole Foods and Spread The Love.

Fresh Strawberries (or favorite jelly)

For a totally refined sugar free snack, muddled fresh strawberries are a quick and easy swap for your regular jelly. Plus strawberries contain potent antioxidant power and have been known to help reduce inflammation.
If you make this nostalgic stuffed date recipe, be sure to tag us on
Instagram
and
Pinterest
so we can see all your date-able recreations! And you can always comment below!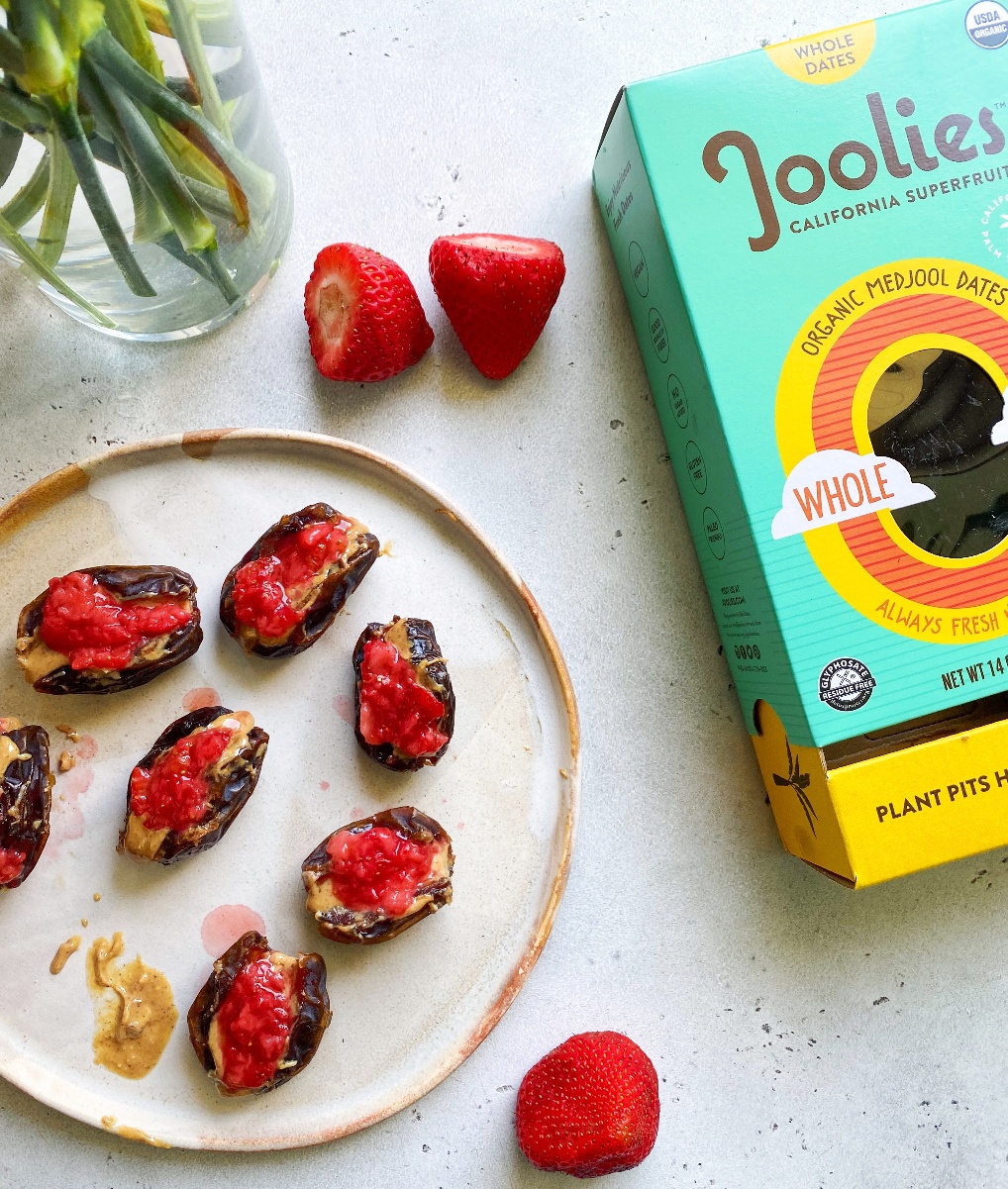 More Nostalgic-filled Recipes