These no bake carrot cake bites are a delicious gluten free dessert for any occasion. With a sticky, naturally sweet base that's packed with delicious textures, topped with a creamy vegan frosting!

Hippity Hoppity 🐰spring is just around the corner and we can't wait for warmer days and lots of sunshine ☀️No bake (also
raw)
treats are a terrific way to welcome the new season and liven your spring spirit. These
n
o bake Carrot Cake Bites

is a crazy-easy dessert, made with just a handful of ingredients. And when we say no bake, we really mean that there is absolutely no baking involved.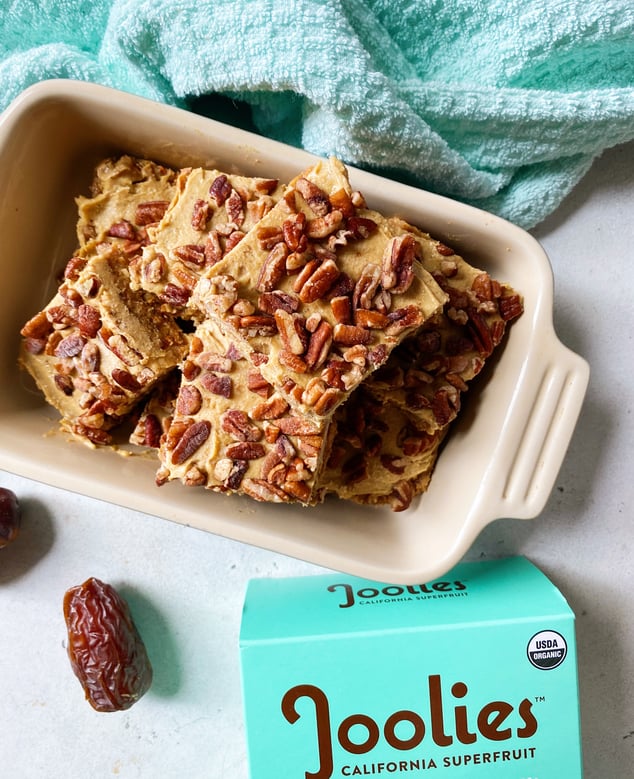 You get all the delicious flavors of a classic carrot cake made with wholesome ingredients and naturally sweetened with Joolies dates and date syrup🌴Oh and we can't forget the swoon-worthy frosting made with Spero Foods Vegan Cream Cheese😍and mix with a touch of cinnamon date syrup which takes these bites to the next plant-based level!
Typically, traditional carrot cake is sprinkled with raisins throughout, but we opted for chopped dates instead, which not only adds a slew of health benefits + delicious caramel undertones.
The cake base is definitely denser than a fluffy baked cake, but the beauty is you can put some off to the side to roll into a few cake balls for a grab-n-go snack!
So grab your food processor or high-speed blender and let's get into making this date recipe.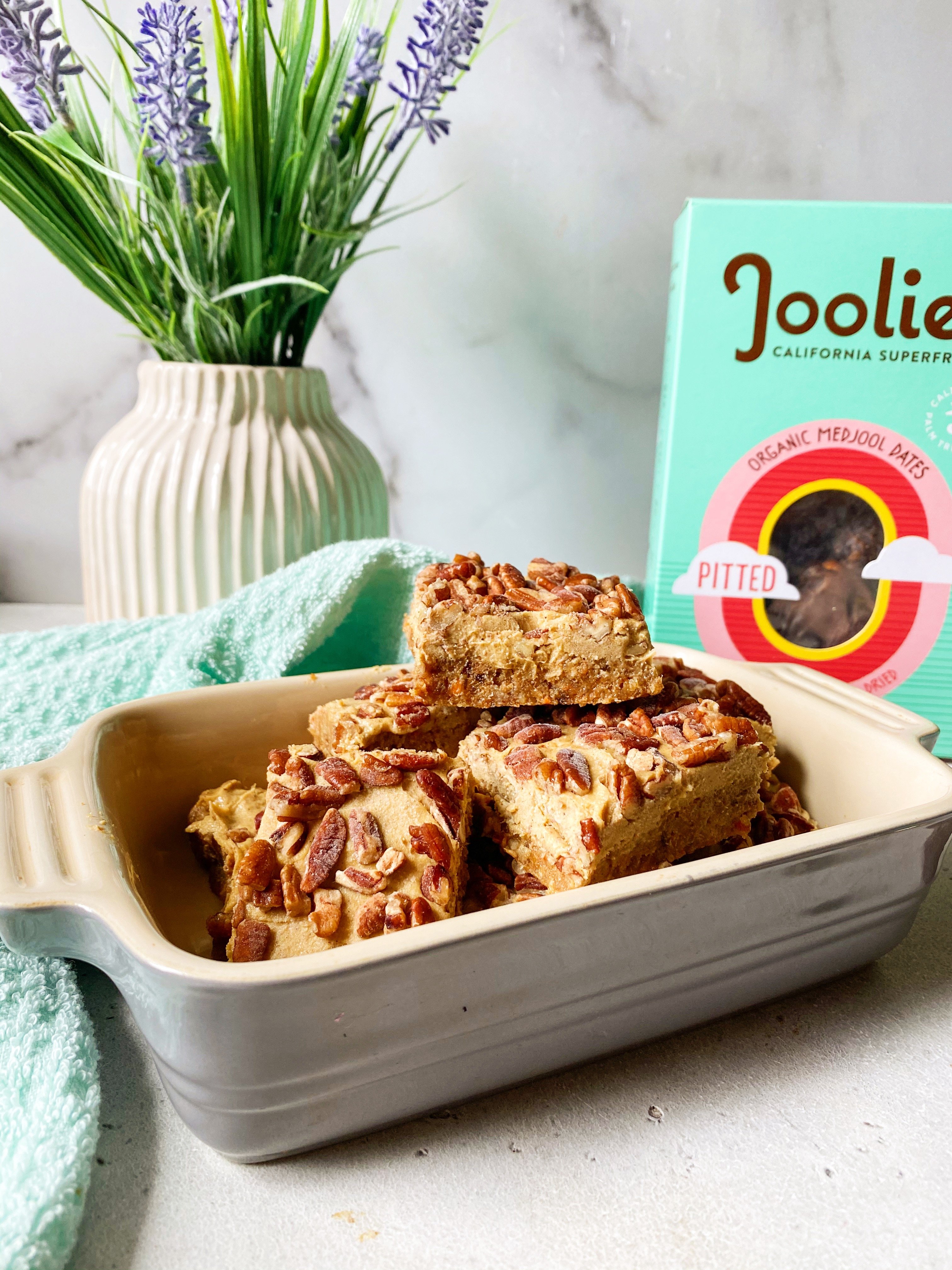 Ingredients you'll need:
Joolies Dates

The only natural sweetener needed in our cake base! Don't forget to soak in warm water first! Why soak them? Well while they are juicy beforehand, this step allows them to become extra-hydrated to create the perfect texture.

Raw Walnuts

A classic ingredient in any carrot cake, which serves as part of the base for this no bake recipe. We recommend using raw walnuts to avoid any added oils or salt! It also supports a healthy gut, Omega-3 levels, and help control blood sugar levels thanks to its slow-digesting properties 👏

Coconut Flakes

Coconut adds some great texture and a touch of natural sweetness. Also, coconut serves as a good source of healthy fats.

Coconut Flour

This acts as a great binder to get the perfect texture, plus coconut flour is high in fiber, protein, making it a great alternative for wheat flour.

Carrots

It wouldn't be carrot cake without the carrots 🥕

Joolies Cinnamon Date Syrup

Spero Foods Vegan Cinnamon Cream Cheese

This plant-based cheese is CINNfully delicious and made with only simple, REAL ingredients and is nut-free! The base is made from sunflower seeds which is better for the earth 🌱

Cinnamon, Ginger, Nutmeg

These three spices give this no bake dessert that classic carrot cake flavor.
If you make this no bake dessert, be sure to tag us on
Instagram
and
Pinterest
so we can see all your date-able recreations! And you can always comment below!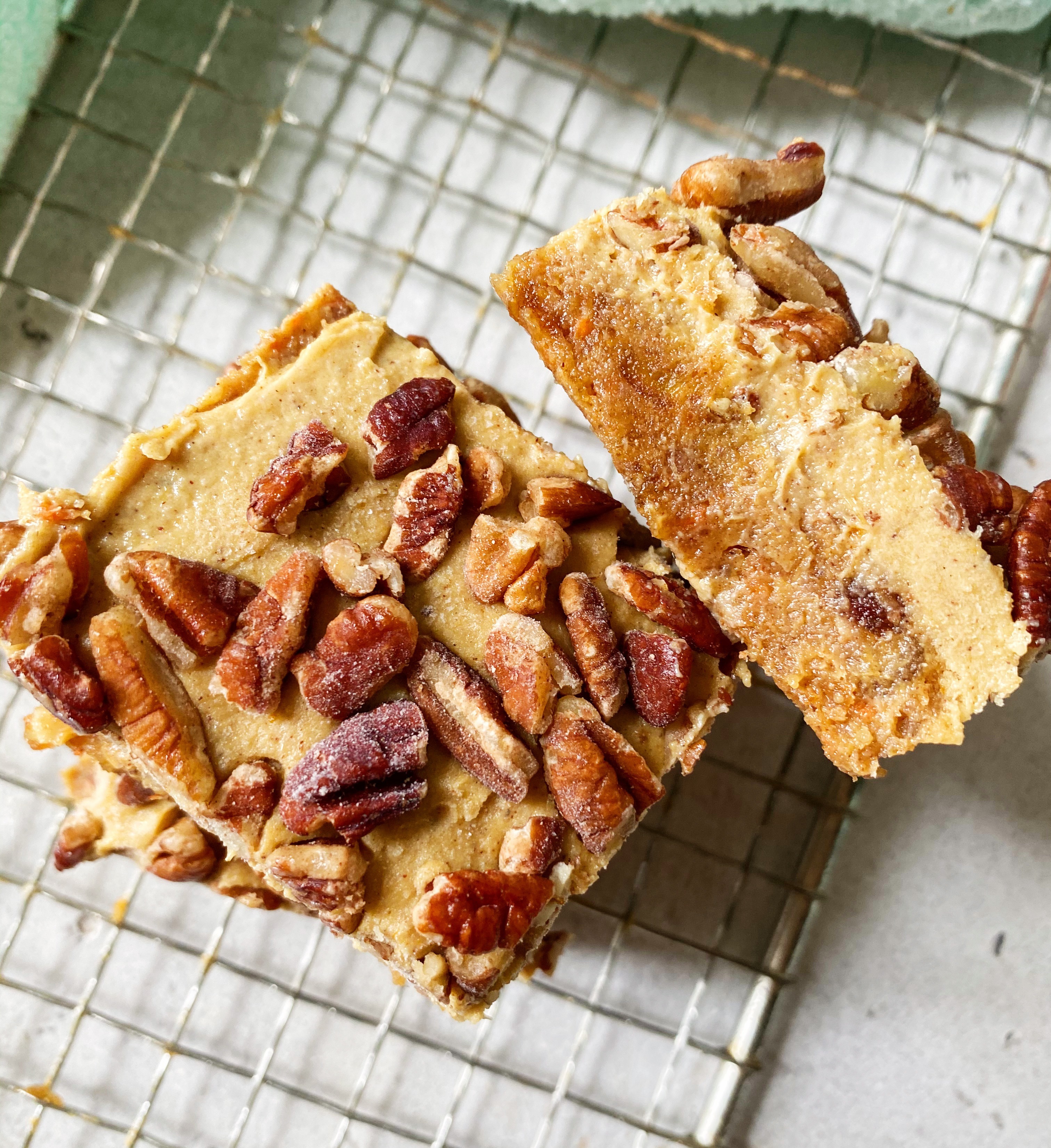 More No Bake Treats: