Is your sweet-tooth a loudmouth? We totally get it. Sometimes when you get the craving for something sweet, it can be really difficult to ignore!
Of course it's okay to indulge in your favorite guilty pleasures from time to time. But we all know the key to eating clean and making healthier choices is to limit the amount of sugar in our diets. Grrr… why do sweet things have to be so bad for our health?!
Whether you're an afternoon pick-me-up or a midnight snack kind of sweet-eater, allow us to fill you in on our little secret to enjoying our favorite sugary treats without the feelings of guilt…
Drum roll please…MEDJOOL DATES!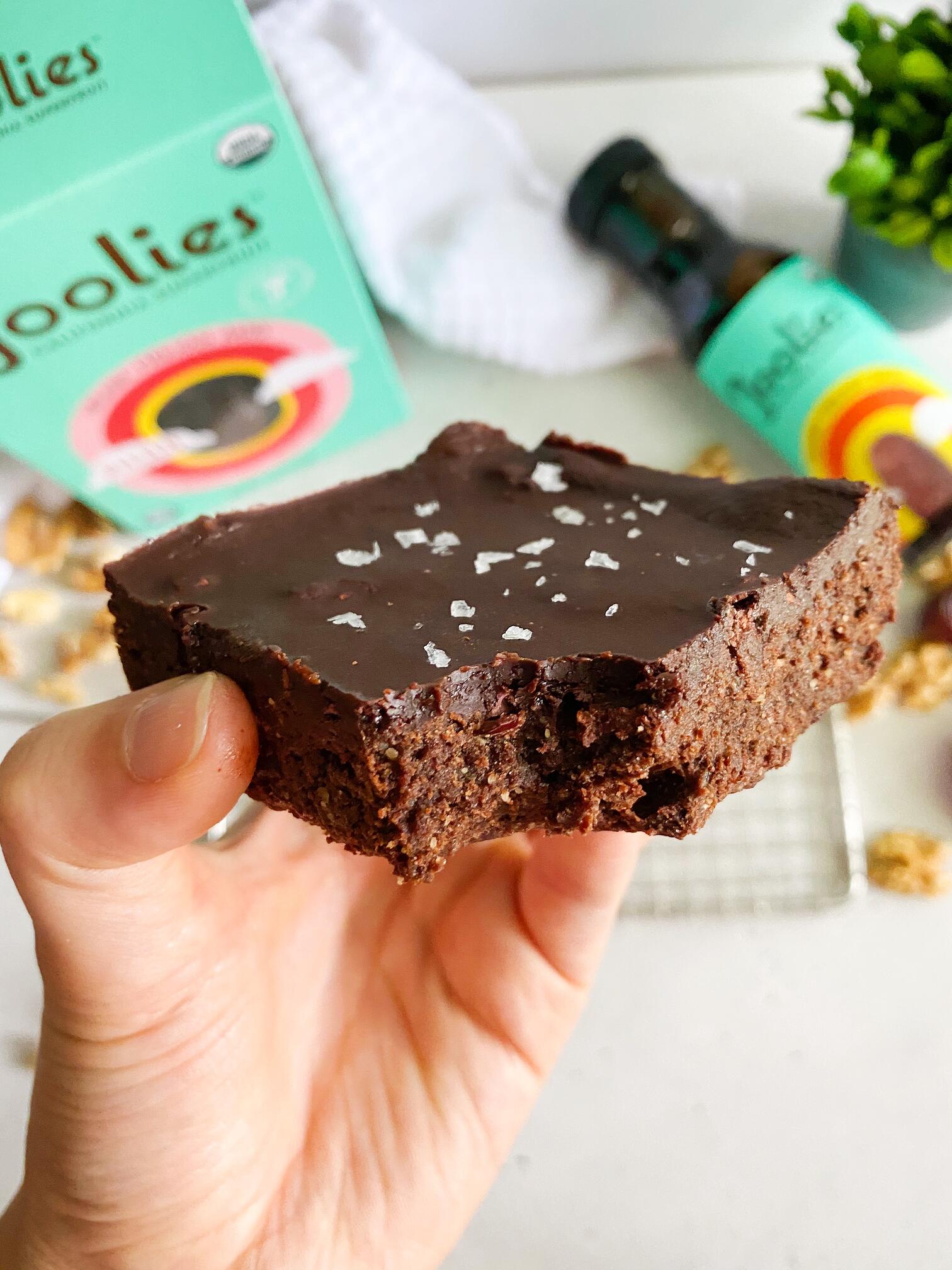 If you've never tried or even heard of Medjool dates before, you have been missing out big time. These California superfruits are as sweet as honey and have a smooth, chewy texture like caramel. They're loaded with essential vitamins and nutrients that improve our health and act as a natural energy booster. Medjool dates are chock full of fiber, antioxidants and contain more potassium than bananas – ounce by ounce.
But what's even cooler about Medjool dates is their versatility! Medjool dates make an awesome addition to any cookie, brownie or baked goods recipe. You can chop them up and add them in as is, or blend them into a syrup or paste. In every way, Medjool dates are an excellent substitute for refined sugar, so you don't have to completely give up on your favorite indulgences!
While we would love to take credit for this sweet piece of wisdom, the truth is it's no secret how delicious, nutritious and useful Medjool dates are! They have been a celebrated fruit and staple food item for many different cultures for thousands of years. In fact, Medjool dates can be traced back to before 3000 B.C.!
With such a long history, you can only imagine the endless amount of ways that have been discovered to enjoy Medjool dates! In this article, we've compiled a list of our top 11 favorite recipes for the best not-so-guilty pleasures using organic Medjool dates.
1. Brownies
This first idea is for chocolate lovers! But in all honesty… who doesn't love an ooey-gooey brownie fresh out of the oven? We certainly do!
Medjool dates have the perfect amount of rich and decadent flavor to make for a delicious alternative to your traditional brownie recipe. And there are so many ways to do so! You can keep it simple with a no-bake date brownie recipe (which is vegan, paleo and gluten-free!), or a healthier baked version that incorporates organic Medjool dates instead of table sugar.
2. Peanut Butter Cups
For a healthier take on the classic peanut butter cup, it doesn't get any better than Medjool dates. We are not lying when we say you won't be disappointed! They taste almost exactly like the real thing – possibly even better.
Plus – medjool date peanut butter cups are vegan, gluten-free and they're incredibly easy to make! Because of their larger size, softer texture and honey-like flavor, medjool dates are perfect for making this popular Halloween treat. Check out our recipe for Copy-Cat Peanut Butter Eggs here!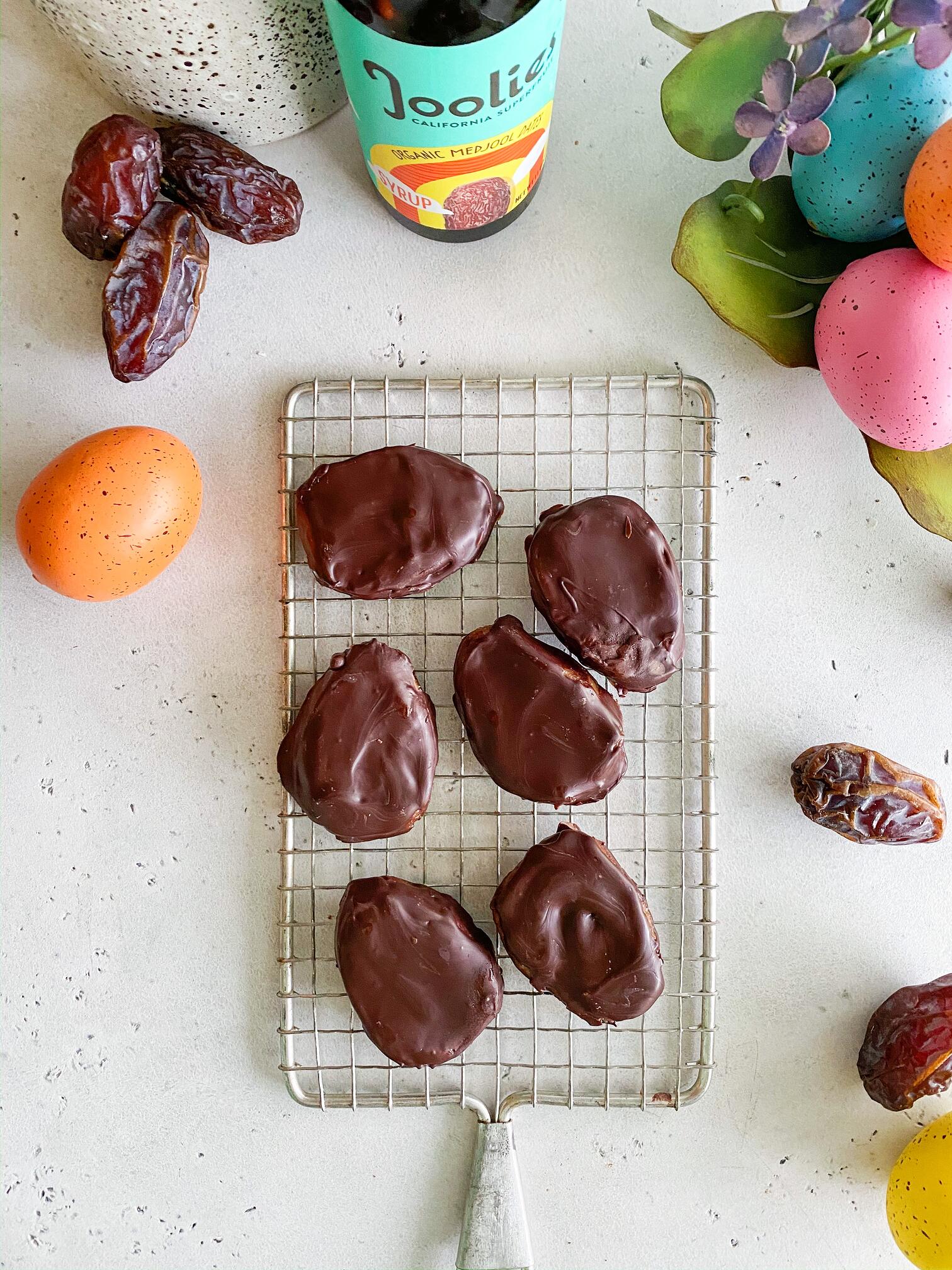 3. Snicker Bars
While we're on the topic of candy, organic medjool dates can also be used to create a twist on another classic – Snickers! If you like keeping it simple, just slather some peanut butter into the center of a pitted date, top with a couple dark chocolate chips and crushed peanuts, and VOILA! You've got yourself a healthier version of a Snickers bar that is guilt-free. Plus it's an excellent source of protein and other essential nutrients.
4. Protein/Energy Bars
Despite being advertised as a healthy snack or meal replacement, protein/energy bars are often loaded with refined sugar! And truth be told… most protein/energy bars are not very good for us at all. You're better off making your own with medjool dates and other nutritious options you probably already have in your pantry.
You can create your own protein bar at home with medjool dates, peanut butter, chia seeds and your preferred protein powder. It's quick and easy and a perfect way to get your source of protein when you're constantly on the go!
5. Cookies
Once you've tasted a cookie made with luscious medjool dates, you'll want to add them to every cookie recipe you know! From chocolate chip to oatmeal raisin to Snickerdoodle, medjool dates add such a delectable flavor and take the soft, moist texture up a notch.
Our chocolate chip pumpkin cookies made with organic medjool dates are an absolute must-try! Check out the recipe here.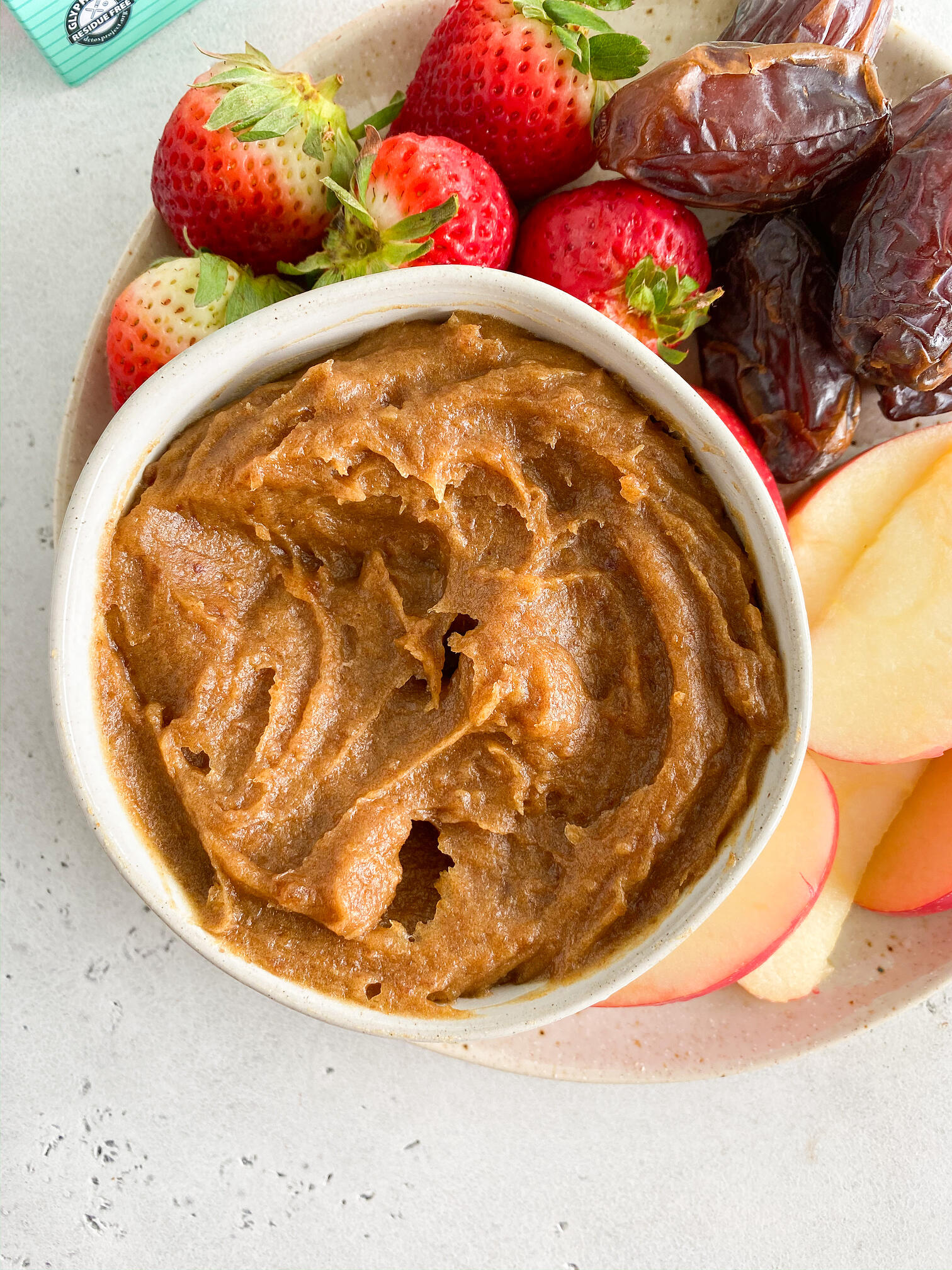 6. Pecan Pie
Is there anything better than enjoying a warm pecan pie out of the oven – one that's made with love? How about one made with medjool dates? Trust us – it will not only taste just as amazing, but it will be healthier and leave you feeling much happier and lighter!
Pecans are a great source of vitamins and nutrients. When you combine the health benefits of pecans and medjool dates, you get a guilt-free sweet delight that everyone will enjoy!
7. Caramel Dip
When you show up to a party with this next healthy alternative, you'll surely be the MVP of the dessert table. Medjool date caramel dip is super simple to make and doesn't jeopardize any of the sweet, nutty flavor of the real recipe!
We make our medjool date caramel dip with Joolies pitted medjool dates, coconut cream, a little vanilla extract and just a pinch of sea salt. It's vegan, paleo, nut free and has no refined sugar!
8. Chocolate Milkshake
Who can resist a cold and creamy chocolate milkshake on a blistering hot summer day? Not sure about you, but that's tough to do out here in the 100-degree weather of the California desert!
Medjool dates are a game changer when it comes to milkshakes. They really know how to sweeten things up! With the right combination of ingredients, you can enjoy a chocolate milkshake knowing you're still making a healthy choice. Our chocolate tahini date shake is the perfect recipe to get your milkshake fix without the sugar overload.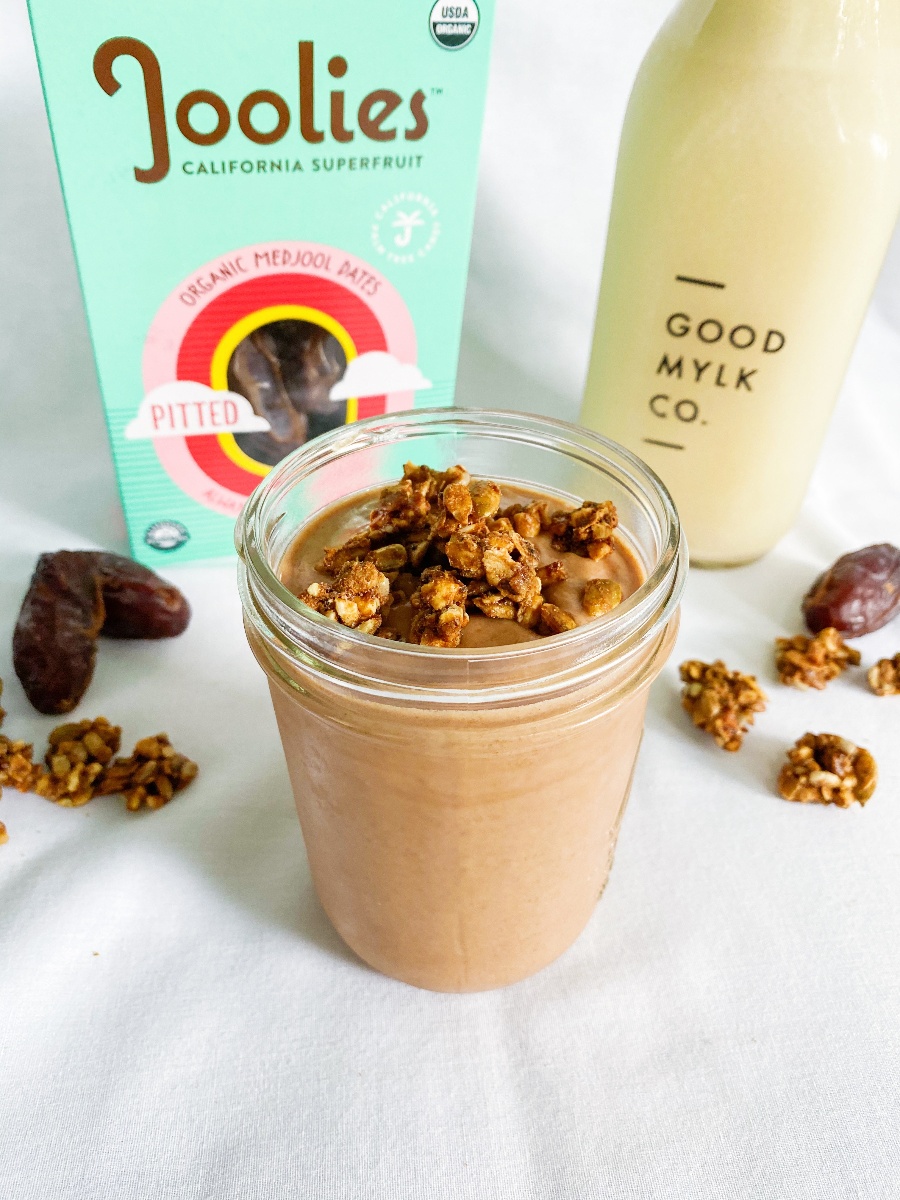 9. Syrups, Honey or Sweetener
If you love a big ol' plate of pancakes for breakfast (or any time of day), you'll LOVE this next sweet treat alternative. Organic medjool date syrup can be used as a replacement for maple syrup on your waffles or pancakes, for honey in your tea or for sweetener in your coffee.
Other types of syrups, honey and the processed sugar you'll find in sweeteners can be harmful to your health. Medjool date syrup gives you the same sweet flavor while also fueling your body with fiber, antioxidants, potassium, and essential vitamins.
10. Banana Bread
Ready to take your banana bread recipe to a whole new level? Get yourself some Medjool dates – pronto!
When you add medjool dates into your banana bread batter, you not only end up with an incredibly moist and fluffy slice of heaven, you also gain a whole lot of nutritional value. You can check out our dairy-free and gluten free date banana bread recipe here!
Wrapping Up...
Now let's all breathe a big sigh of relief! *SIGH* Isn't it awesome to know you don't have to give up on sweets completely? Medjool dates make it so deliciously simple to take our favorite treats from guilty to guilt-free. And once you try one of these amazing alternative recipes, you'll never go back again! We're speaking from experience. ;) Enjoy!