Chewy and crunchy, sweet and salty, these vegan and paleo no bake granola bars are loaded with medjool dates, coconut flakes, nuts, and sweetened with date syrup. Perfect for a quick or on the go snack!
We've all had a bit more time at home these days than we'd really like to and you've probably picked up or started some new hobbies/activities that don't involve scrolling on a screen📱Some activities we (the Joolies team) have enjoyed are board/card game nights, tie die-ing, family walks, DIY diamond paintings, Marie Kondo-ing, gardening, yoga, and of course making yummy date recipes in the kitchen!
Recently, our go to snack has been these No Bake Granola Bars. They are packed with healthy nuts and seeds, caramel-y Joolies pitted dates, and are naturally sweetened with Joolies Date Syrup, making for the perfect on-the-go snack or even breakfast! Plus they are super easy and quick to make...quicker than a trip to the grocery to buy granola bars!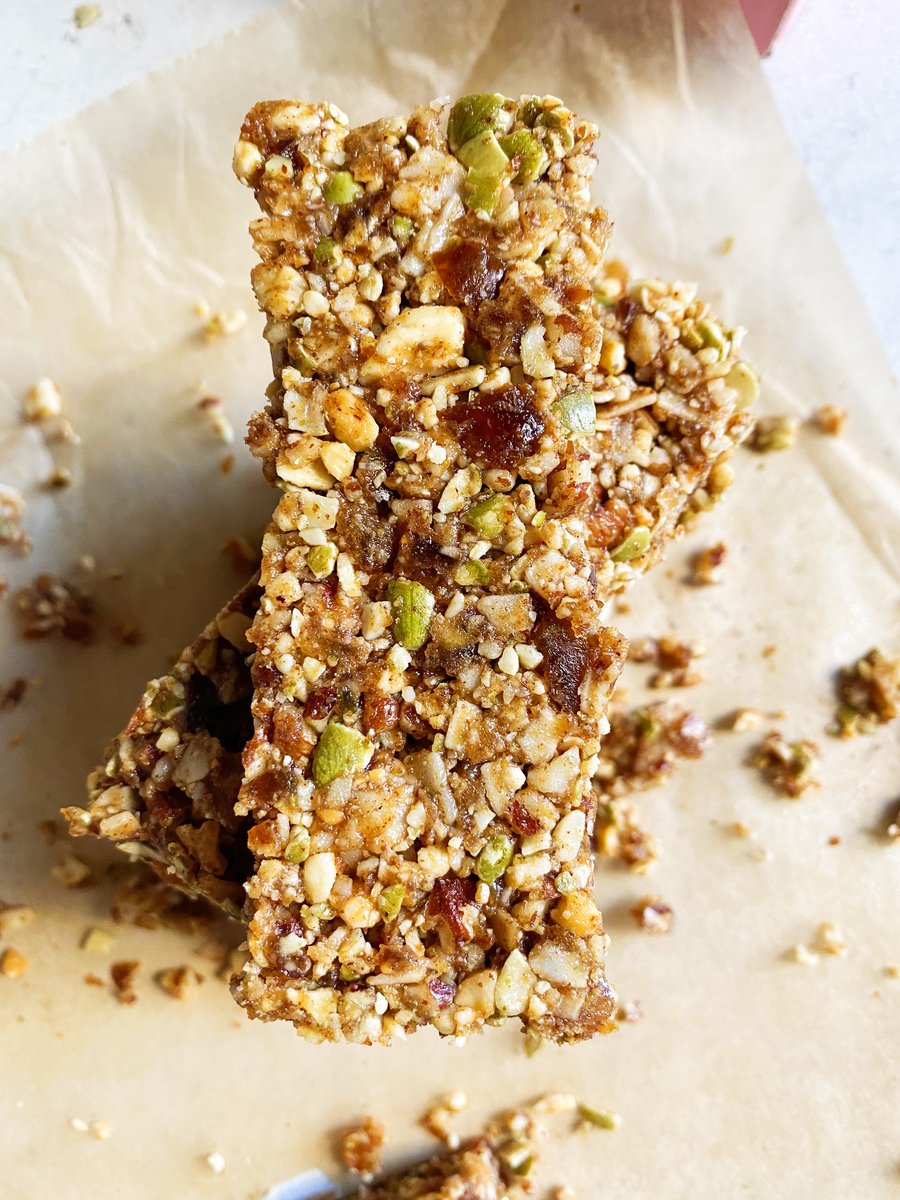 One of the great things about these raw granola bars is that the ingredients used are very versatile and can be used in an array of recipes (keep scrolling to see some of our recos😉). hey are packed with healthy nuts and seeds, caramel-y Joolies pitted dates, and are naturally sweetened with Joolies Date Syrup. Whether you like a smoother bar or crunchier bar, the consistency is totally up to you!
Why these bars are so great:
They are naturally sweetened with medjool dates.
100% customizable--just be sure to keep the measurements the same to maintain the perfect texture.
Quick and easy no bake recipe.
Made with natural ingredients.
Contain loads of nutrients from the variety of nuts and seeds
Perfect as a grab and go snack or breakfast.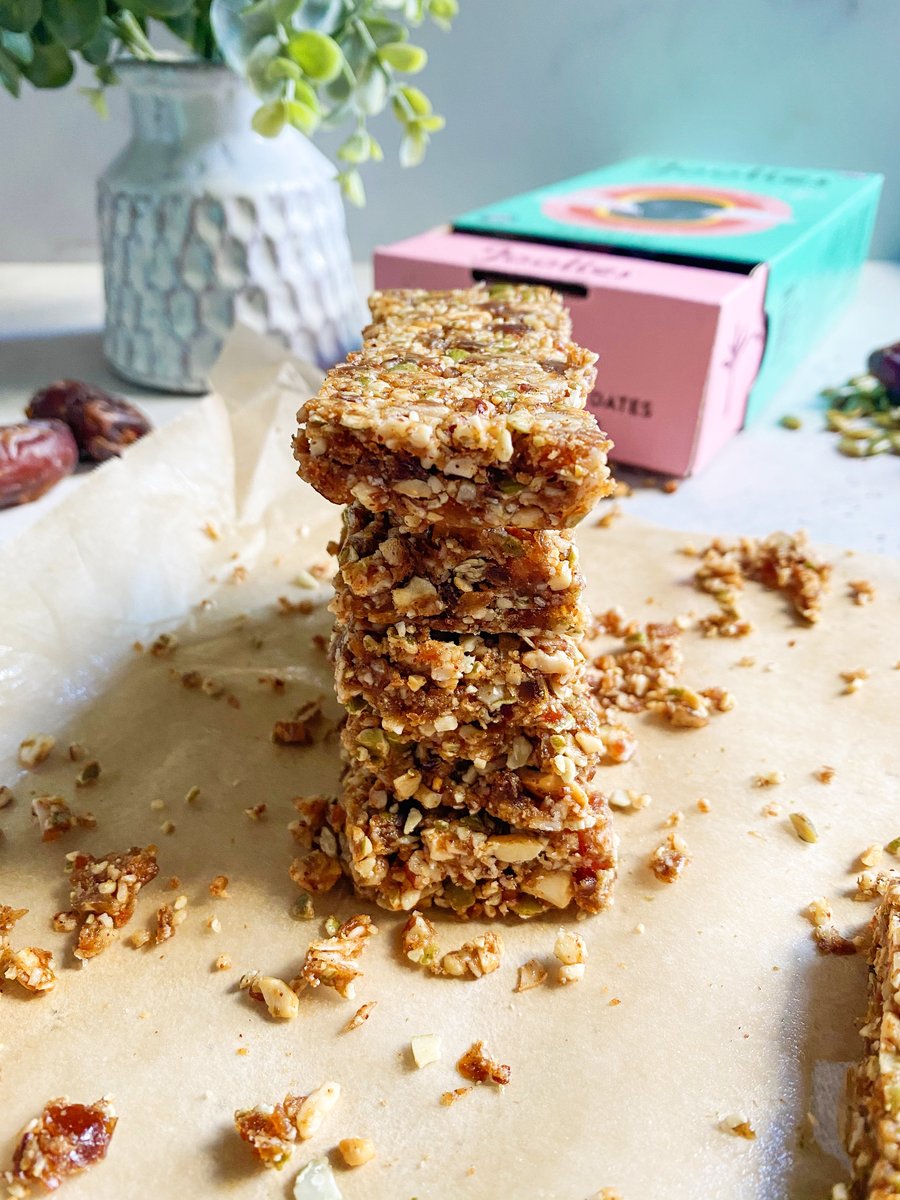 Ingredients you'll need:
Cashews


Raw cashews work great in this recipe, adding a subtle sweet, butter flavor. Try to avoid roasted or salted versions as they contain added oils and salt (which we don't need here)!

Coconut flakes

Just coconut in dried form, these add a lovely note of natural sweetness. Be sure you grab the unsweetened ones at the store(:

Pecans

The second nut of choice--nuts provide healthy fats to help keep you full longer and fueled so these bars are even better with a healthy mix.

Walnuts, Pistachios and Macadamia nuts are all great substitutes or additions as well.

Pumpkin Seeds

These are a great source of magnesium, iron, antioxidants and much more. You can read more about the benefits of pepitas here.

Joolies Date Syrup

Joolies Pitted Dates

Medjool dates pack in good nutrients like magnesium, potassium, antioxidants and more, plus the stickiness is most necessary to help bind everything together.

Pecan Butter

This is an important ingredient in the "sweet sauce" that helps to bind everything together into the delicious granola bars you see here! Feel free to substitute with another nut/seed butter.

Coconut Oil

You want this to be melted in order to thoroughly mix with the nut butter and syrup.

Cinnamon

Optional, but highly recommended to compliment other flavors

.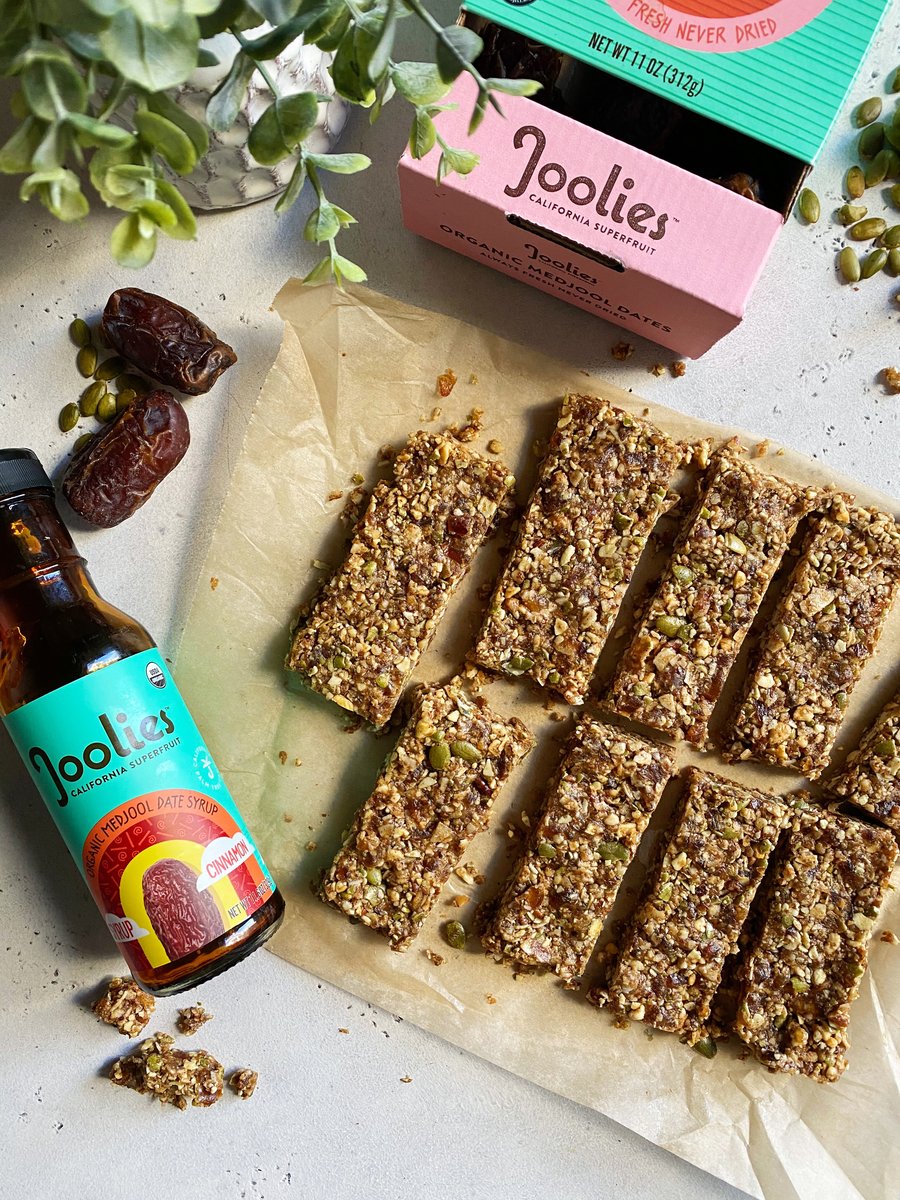 If you make this decadent treat, be sure to tag us on
Instagram
@jooliesdates and use the hashtag #jooliesdates
so we can see all your date-able recreations! And you can always comment below!
Other No Bake Recipes: