Incredibly fluffy gingerbread muffins are warm with fragrant, festive spices of ginger and cinnamon, and have a traditional dark brown color from a rich dose of date syrup. Paleo, Refined Sugar-Free, Oil-Free.
Chilly weather, hot coco, fuzzy socks, you guessed it...it's gingerbread season! We couldn't get enough of our
Gingerbread Bars
, so w
e've teamed up with our fab friends
Georgia Grinders
to create the yummiest, fluffiest
Gingerbread Muffins
, with a Joolies spin on it of course! These fluffy muffins are
paleo, refined sugar-free,
and
oil-free
.
The combination of the sticky-sweet date syrup and warm n' cozy cinnamon and ginger just tastes like the holidays!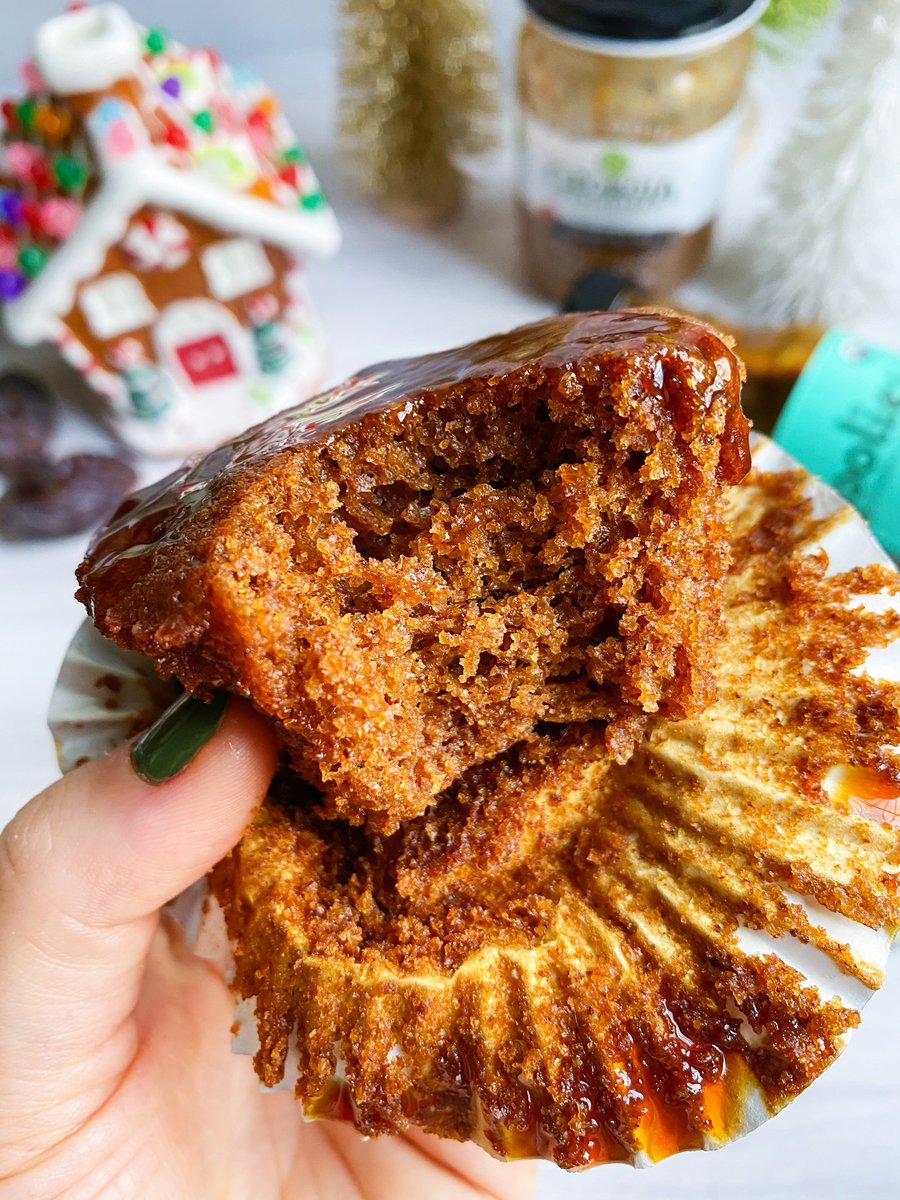 While traditional gingerbread recipes are made with molasses, we've traded it out with our medjool date syrup 🌴Curious about the differences? Read our blog here!
Muffins aren't just for breakfast, at least not these😉While we do love them paired with a hot cup of coffee, they also make a DELICIOUS dessert! Take it up a notch with a creamy cream cheese icing, lemon glaze, or just straight
Joolies cinnamon date syrup
👅 Just look at this drizzle...like c'mon!😍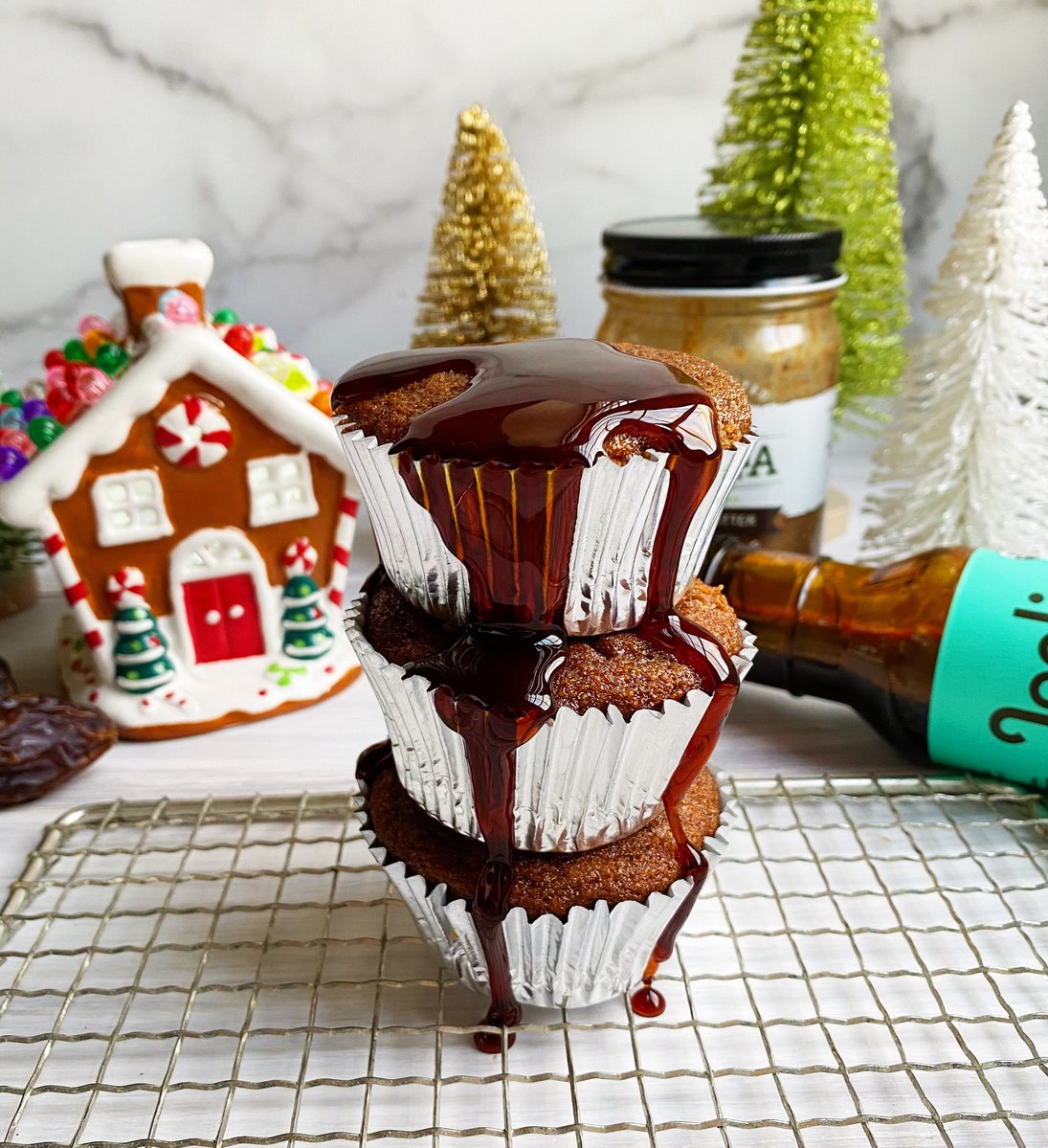 Tips and Tricks for these Muffins
Use finely ground almond meal to create the right texture (it will be super gritty if not).
Make sure your eggs are at room temperature so the batter will mix evenly.
Don't over mix your batter or

you'll end up with gingerbread muffins that are more dense and gummy instead of fluffy and soft.

If you're not feeling a topping, mix in some chopped dates or pecans for added texture.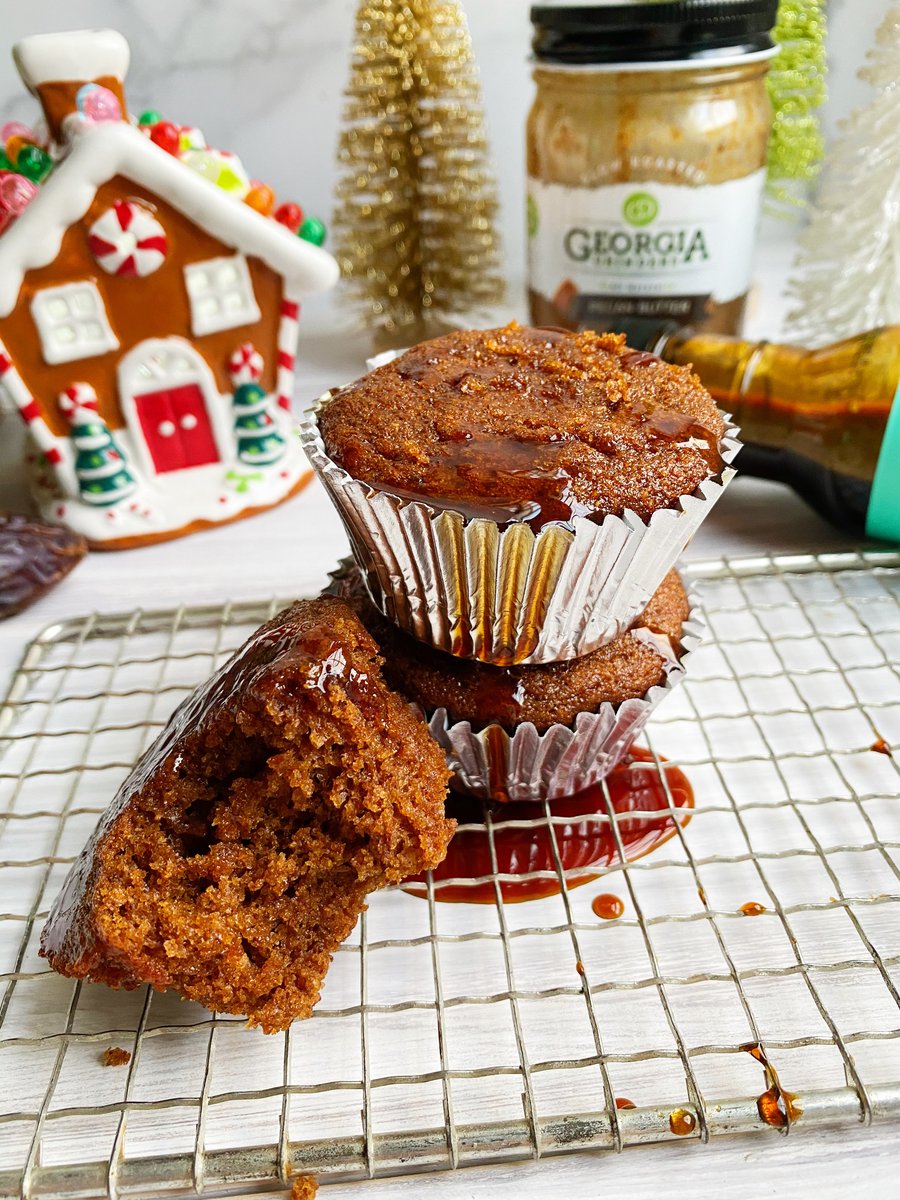 Ingredients you'll need:
Joolies Cinnamon Date Syrup

Typically gingerbread goods are made with molasses, but we swapped it out for our date syrup. If you're wondering what's the difference, check out our blog post Date Syrup V. Molasses.

Georgia Grinders Pecan Butter

This is super creamy and neutral, which gives the cookie great texture without any nutty flavor. You can substitute with a creamy almond butter if needed.

Dairy Free Milk

We went with an almond milk, but you can use whatever floats your boat.

Apple Cider Vinegar

A little bit of this is needed to help create the desired fluffiness in our muffins! You can substitute with white vinegar if needed.

Eggs

Almond Flour

This will thicken up the batter and also has a stellar nutritional profile that's rich in Vitamin E and magnesium and just like medjool dates, almond flour is a great low glycemic option!

Tapioca Flour

This helps bind gluten free recipes and gets the desired texture of our gingerbread muffins.

Coconut Sugar

T

o get the sweetness we all love, while keeping it refined sugar-free, we added a little bit of coconut sugar. We don't recommend substituting with a liquid sweetener.

Baking Soda

Despite being such a small ingredient, this is

essential

to getting fluffy muffins! The baking soda reacts with the ACV that creates air pockets in the bread. AKA THE FLUFF 😁

Spices + Vanilla + Sea Salt

Don't forget the spice! Grab ginger, cinnamon, nutmeg, and cloves to create the gingerbread flavor. Vanilla will help compliment the other flavors.
If you make this baked holiday good, be sure to tag us on Instagram and Pinterest so we can see all your date-able date recipe recreations! And you can always comment below!
Other Holiday Treats You'll love: