Made with a variety of nutritious and naturally aphrodisiac foods, this Libido-Boosting Smoothie is antioxidant-rich, energy boosting and will get you feeling good. Makes for a delicious breakfast, snack, or post-workout fuel! Vegan, Gluten Free, Dairy Free, Naturally Sweetened.
Whether you're learning to love yourself a little more, seeking to deepen a relationship, (or hey maybe both!), we're bringing sexy back with this Libido-Boosting Smoothie! Made with blend of naturally aphrodisiac fruits, maca powder, cocoa powder, and flaxseed, this smoothie will help boost energy, blood flow, and light that fire down below.🔥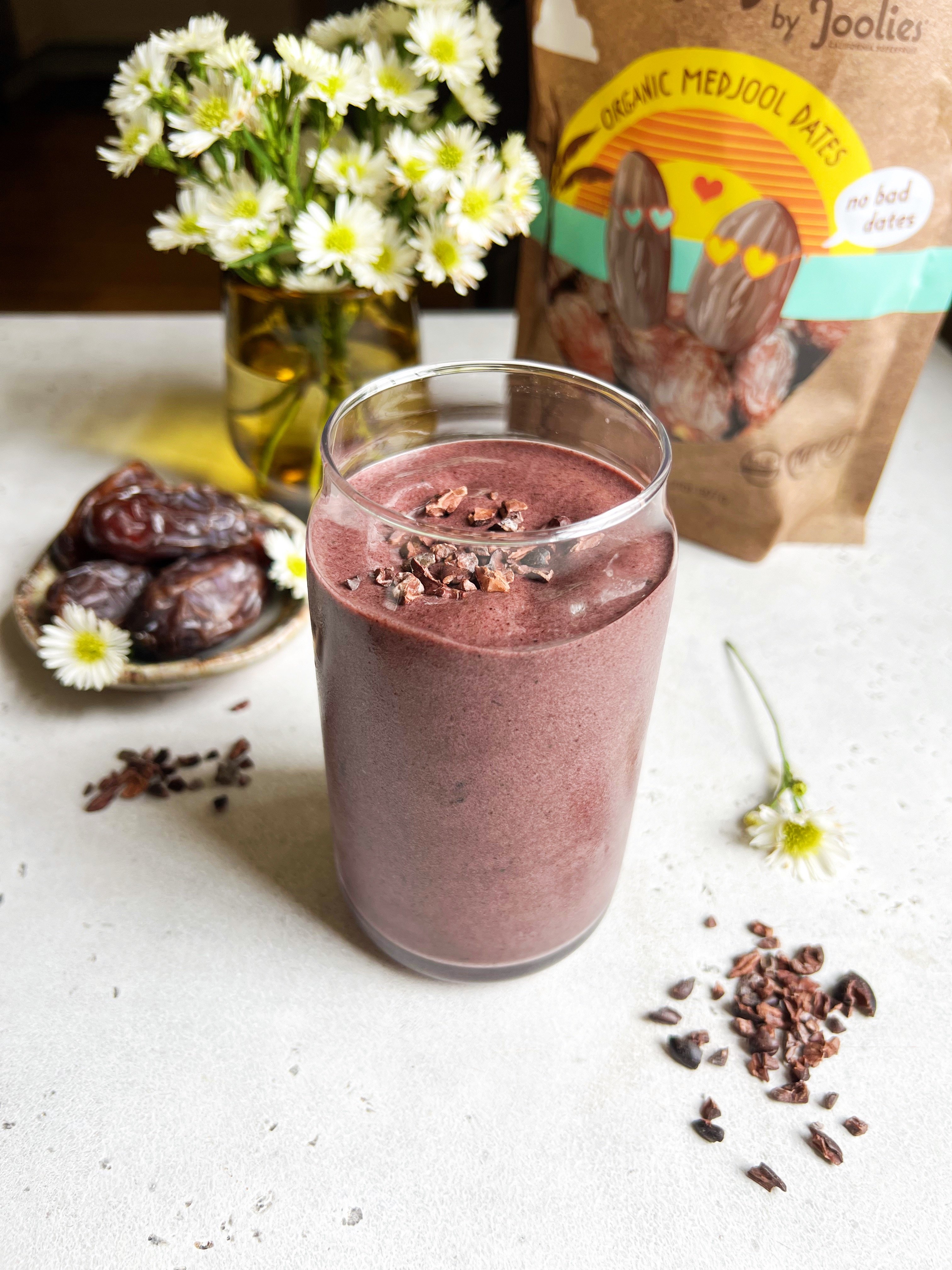 So basically, this smoothie is like a little black dress for your sex life😉 Not only does it give you a boost in the bedroom by increasing libido, performance, and stamina, it's also a luscious blend of nutrient-dense foods to help support your overall health and wellness💖 Our dates add a healthy dose of iron, potassium, vitamin B and more! Plus, medjool dates contain many sexual health-supporting nutrients--get the full scoop here!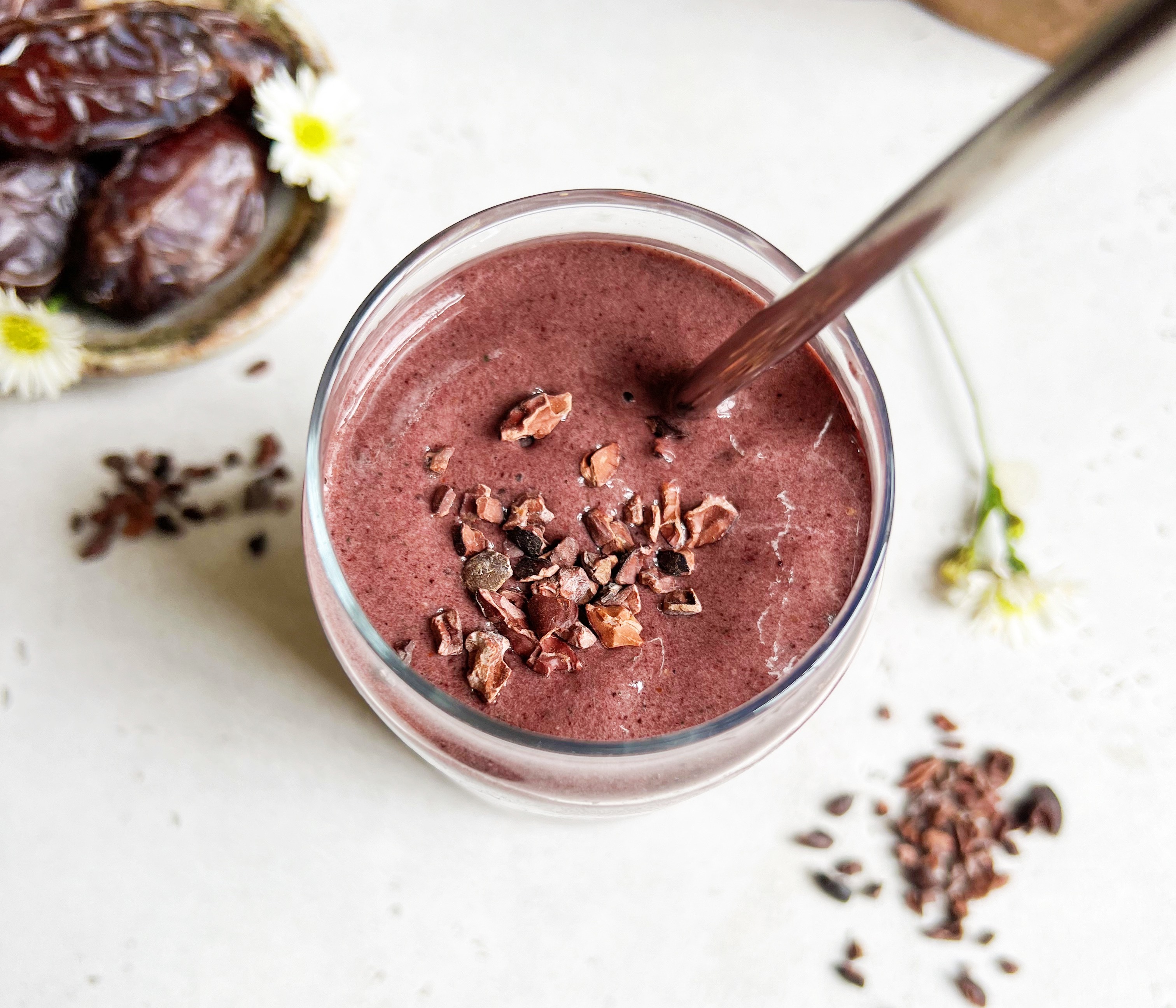 Ingredients you'll need:
Joolies Organic Medjool Dates

We love using our pitted option or pit-free Ugglies to save a little bit of time, but whole work just as well! Just be sure to remove the pit😉 because your blender will definitely tell you if you didn't! Medjool dates provide a boost of natural energy and sweetness.

Frozen Strawberries and Blueberries

These juicy berries are powerhouses loaded with antioxidants to help improve blood flow so you can keep things going😉

Spinach

Get in some extra greens and a dose of iron which helps carry oxygen throughout the WHOLE body. We promise you can't even taste it!

Frozen Banana

Frozen is key here to getting the perfectly thick consistency while adding some natural sweetness and a good boost of potassium and vitamin B6, both help regulate hormones and energy levels!

Maca Powder

Cocoa Powder

Chocolate is one of the more popular aphrodisiacs and for good reason! Not only is it delicious and heart healthy, but also rich in flavonoids, which improves blood flow!

Flaxseed

This little seed is packed with omega-3 fatty acids, which help improve circulation and boost your overall cardiovascular health!

Coconut Milk

To keep it dairy free, we went with a coconut milk but feel free to swap with almond, oat milk or whatever you have on hand!

Cacao Nibs

For topping, which is totally optional but they add a delicious, chocolately crunch into the smooth(ie) mix!
If you make this sexy smoothie, be sure to tag us on
Instagram
and
Pinterest
so we can see all your date-able date recipe
recreations! And you can always comment below!
More Easy Recipes You'll Love: