These 3 ingredient Pecan Pie Energy bites are an easy, no bake fall-inspired treat, naturally sweetened with medjool dates, full of nutrients and cozy fall flavor. Vegan, Gluten Free, Dairy Free, Refined Sugar Free.
The verdict is in...we are officially in autumn mode (a loose ode to Gilmore Girls iykyk) which has me thinking about all the pie and baked goodies this cozy season brings! While I would love to indulge in a daily slice (and some weeks I just very might), creating healthy treats inspired by decadent-filled fall delights adds some balance during the holiday season. Made with 3 simple ingredients, these Pecan Pie Energy Bites are a tasty fall pick-me-up that will satisfy your insistent sweet tooth and act as an instant mood (and energy) booster!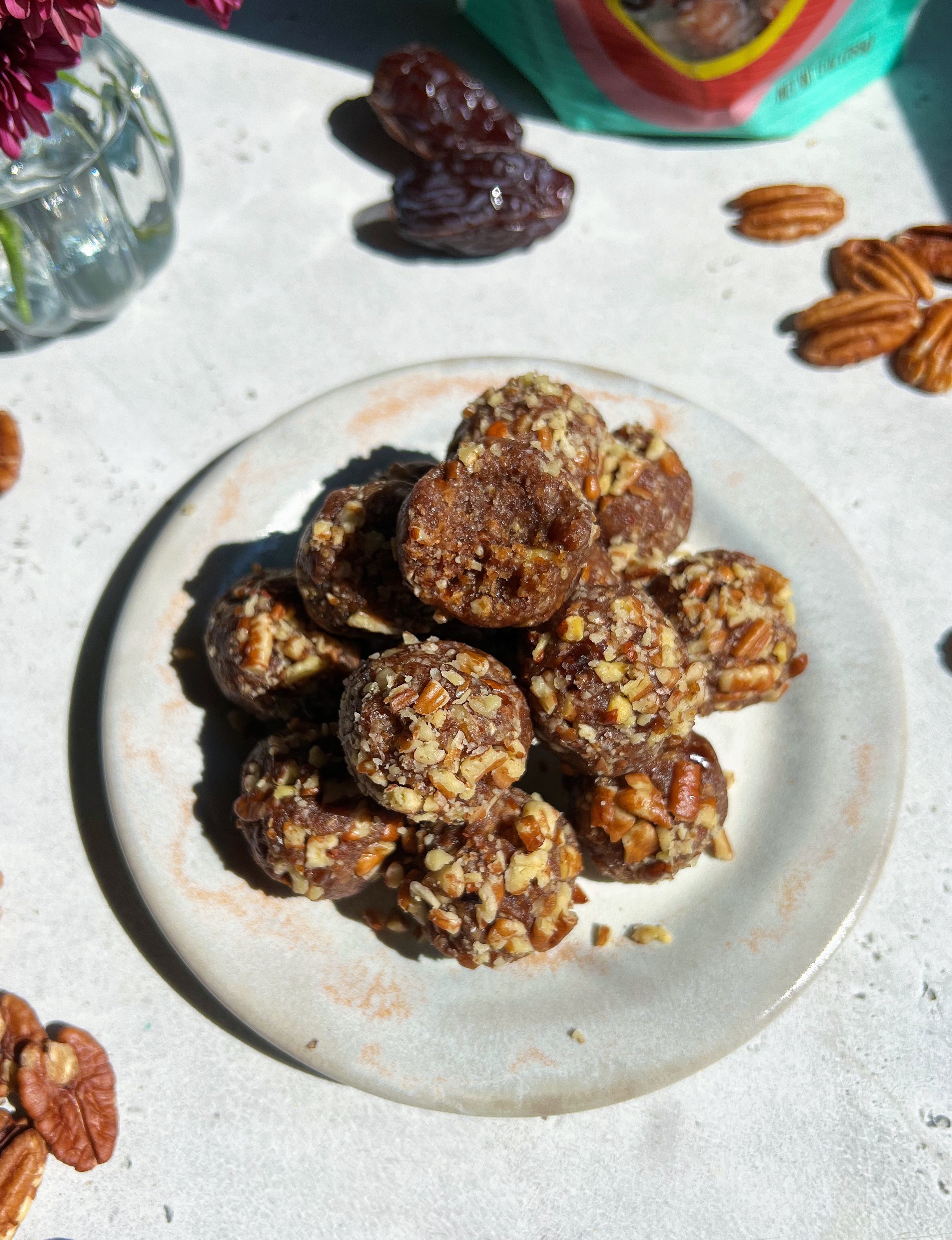 Unlike the traditional pecan pie, these bites are
no bake
,
vegan
,
gluten-free
, and sweetened naturally
medjool dates
, making them
refined sugar-free
as well. The ingredient list may be minimal, but when it comes to the nutrient list, it is

dense--

just the way we like it! From calcium to iron to magnesium, Medjool dates are chocked-full of important nutrients which you can read more about here!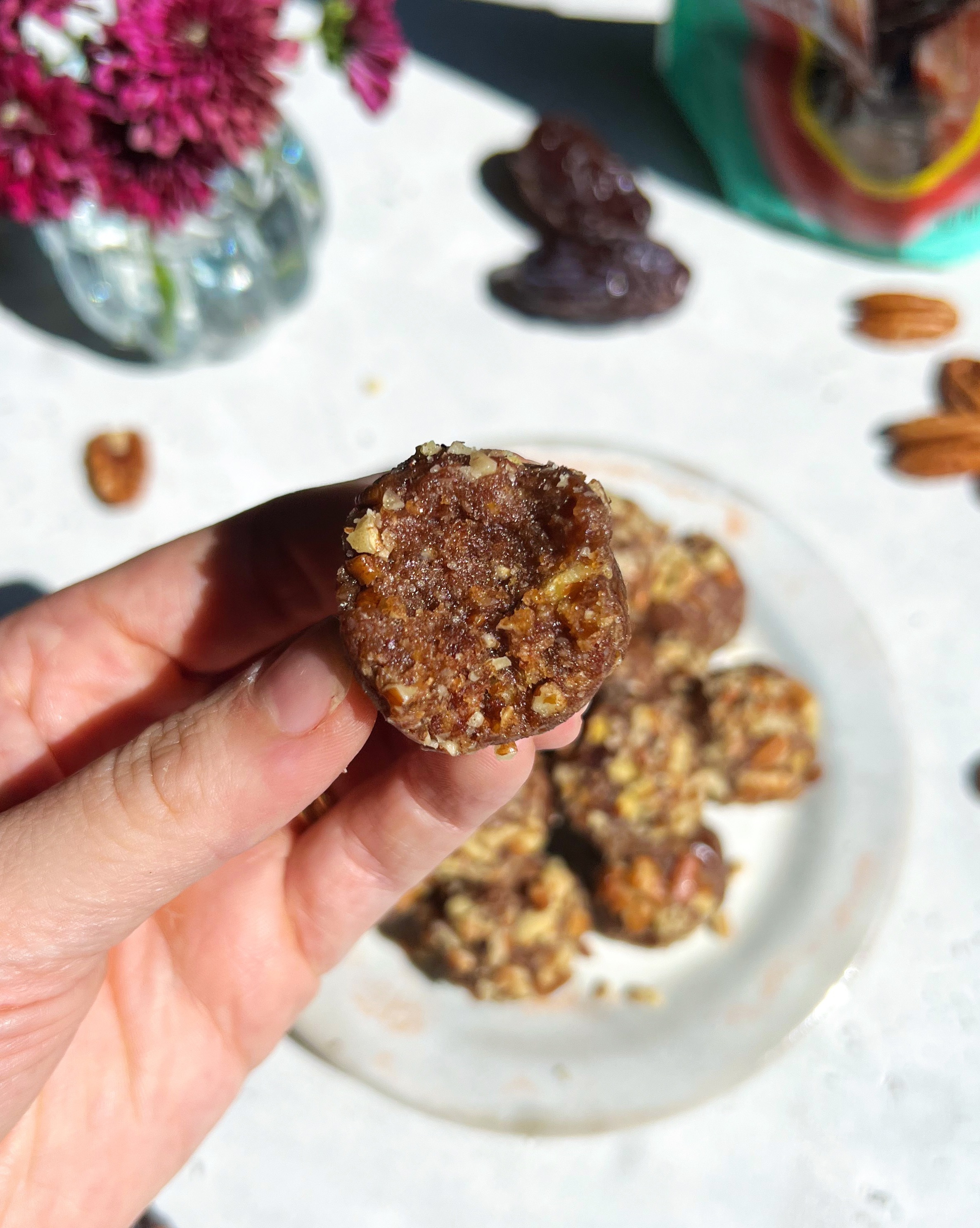 Ingredients you'll need:
Joolies Pitted Dates

The only natural sweetener needed. Don't forget to soak in warm water first! Why soak them? This step allows those juicy dates to become extra-hydrated to create the perfect texture

so no extra water/milk needs to be added.

Our Ugglies pouches are perfect for making energy bites, smoothies, and baking!

Raw Pecans

We recommend using raw pecans to avoid any added oils or salt! It also has one of the

highest antioxidant levels

in nuts, loaded with the good kind of fats (unsaturated), and help control blood sugar levels thanks to its slow-digesting properties 👏

Oat Flour


This acts as a great binder to get the perfect texture. You can substitute with almond or coconut flour if needed. Note: coconut flour will alter the flavor.

Vanilla

This is essential to achieving that traditional pecan pie flavor.

Cinnamon + Sea Salt

The cinnamon adds an extra layer of cozy flavor while the salt brings it all together!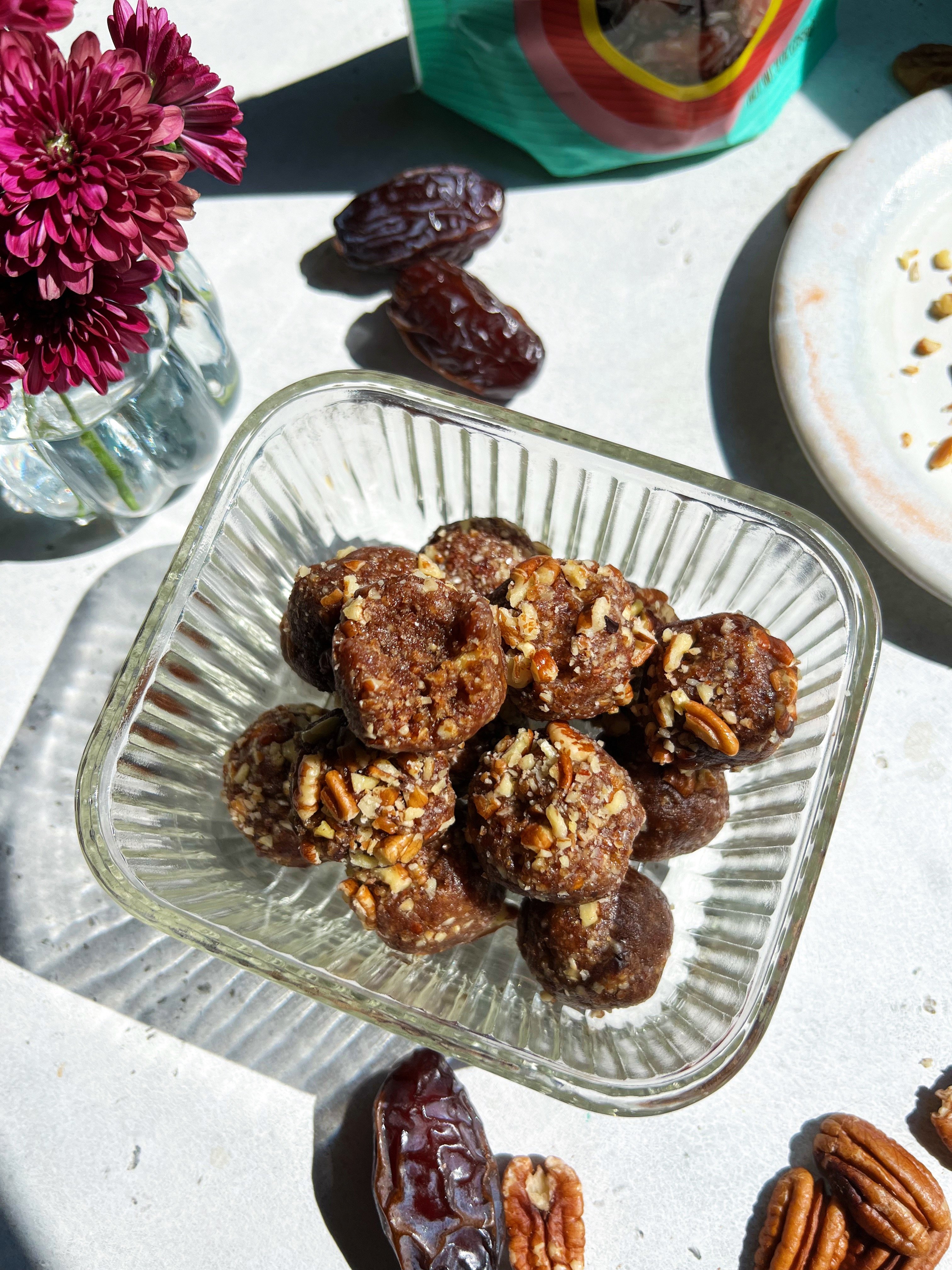 Optional add-ins:
Chia seeds/ Flaxseed/ Hemp seeds

Collagen peptides

A great source of protein that also has many benefits for hair, skin, gut, and joints. This is

one brand

we love and you can also learn more about collagen peptides on their website.
If you make this fall-inspired sweet snack, be sure to tag us on
Instagram
@jooliesdates and use the hashtag #jooliesdates
so we can see all your date-able date recipe recreations! And you can always comment below!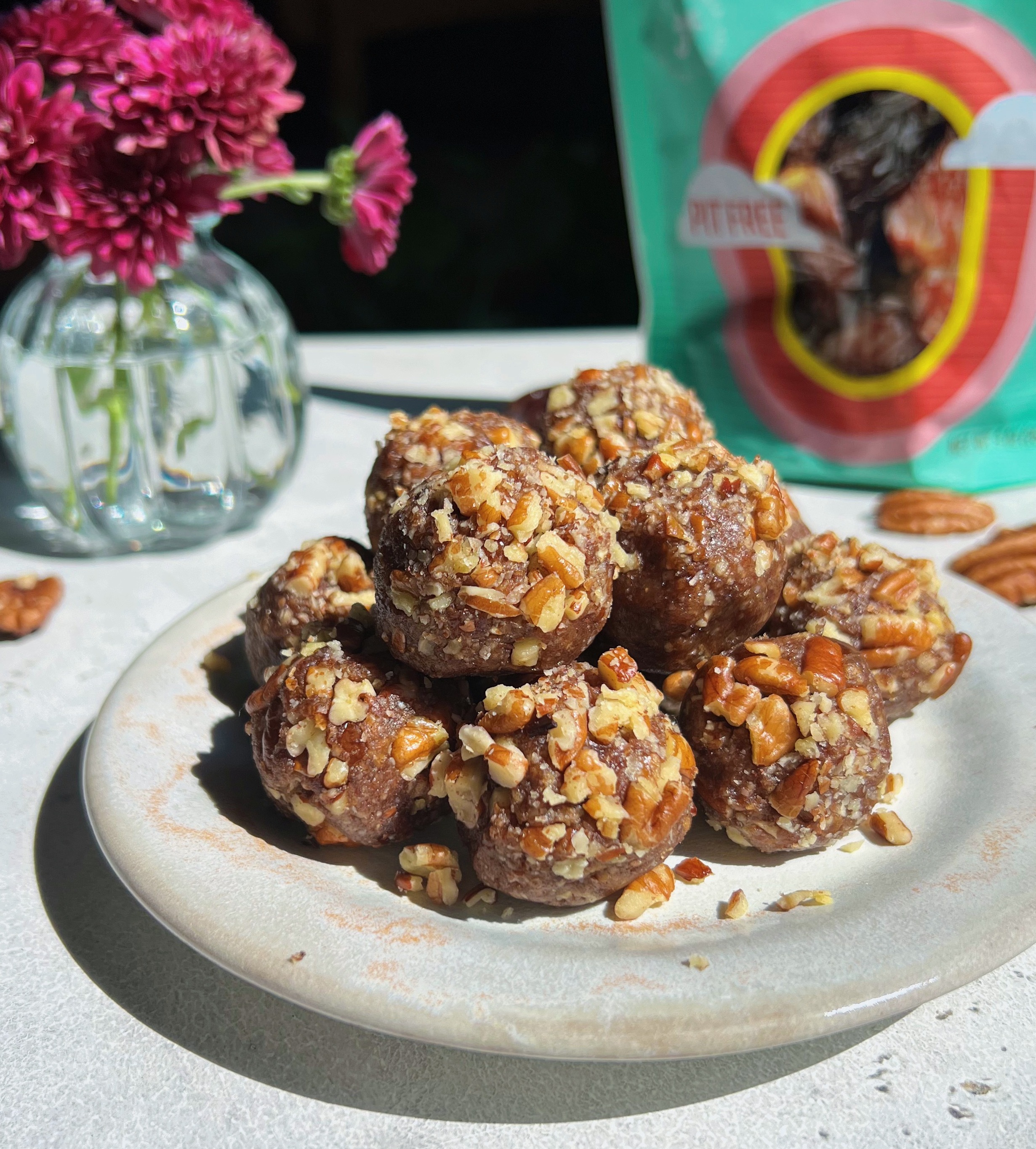 Other Recipes You'll Love