The BEST Edamame that is sautéed and coated in a sweet and spicy sticky sauce made from date syrup, coconut aminos, garlic and red pepper flakes. It comes together in less than 10 minutes for an effortless and easy snack/appetizer!
If you love edamame, this Sweet and Spicy Edamame recipe will EASILY become your new favorite--and we're emphasizing the word easy here exponentially--because that's exactly what this recipe is: EASY! It's an effortless way to upgrade your typical salt sprinkled edamame into a flavorful experience.
Now we're making our own sticky-sweet (and spicy) glaze that requires
only
4 ingredients: coconut aminos (you can definitely use soy sauce too),
Joolies date syrup
, minced garlic, and red pepper flakes. The pairing of the umami flavor from the coconut aminos with the sticky sweet flavor of the date syrup really makes this dish a standout. It's so simple and
so
delish!
This easy peasy appetizer pairs PERFECTLY with our Healthy Chicken Pad Thai for a better-than-takeout dinner! For a lighter option, try our Healthy Chinese Chicken Salad for an easy pairing.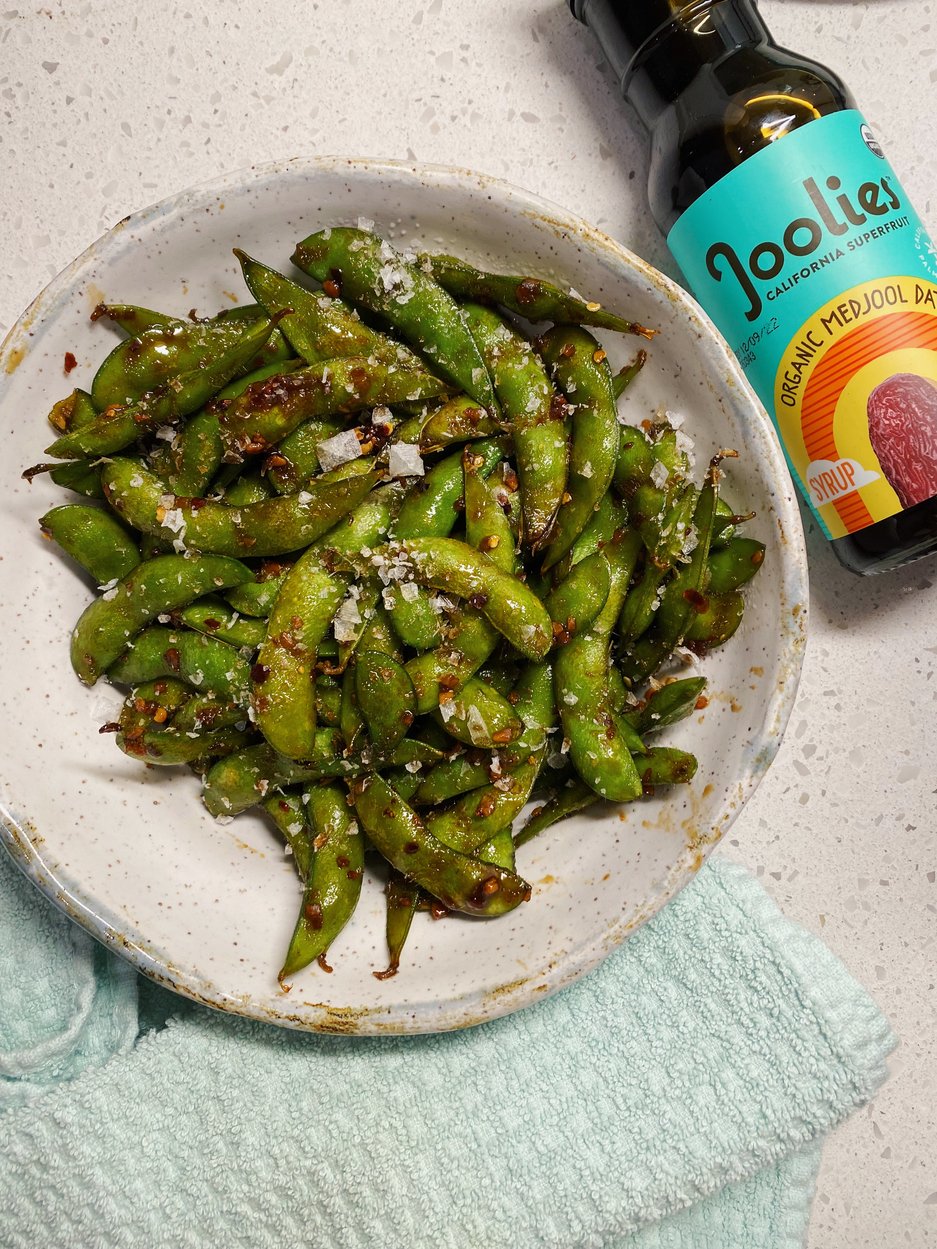 Ingredients You'll Need:
Frozen Edamame

Now what would this dish be without the main ingredient?! We recommend grabbing a frozen bag, but fresh still works as well as the shelled edamame! Edamame is also rich in protein, containing all the essential amino acids our bodies need.

Joolies Date Syrup


Honestly, the star of the show ⭐The sweet, caramel flavor of a fresh medjool date is like no other and when heated, it creates this delicious glaze that actually sticks to the dish!

Coconut Aminos

Minced Garlic

Whether you mince some fresh garlic yourself or grab a jar of minced garlic at the store, this is going to pack more flavor than a seasoning version. Plus it adds to the dish visually--we eat with our eyes first👀

Red Pepper Flakes

Add a little bit of spice 🤌 Don't like a lot of spiciness? You control the level of spice here so add to your discretion!

Flakey Sea Salt

Okay so it doesn't have to be flakey, but if you've got it this is the perfect dish to sprinkle all the flakes on😍 If your a salt lover like (me), the flakey sea salt really makes this whole dish!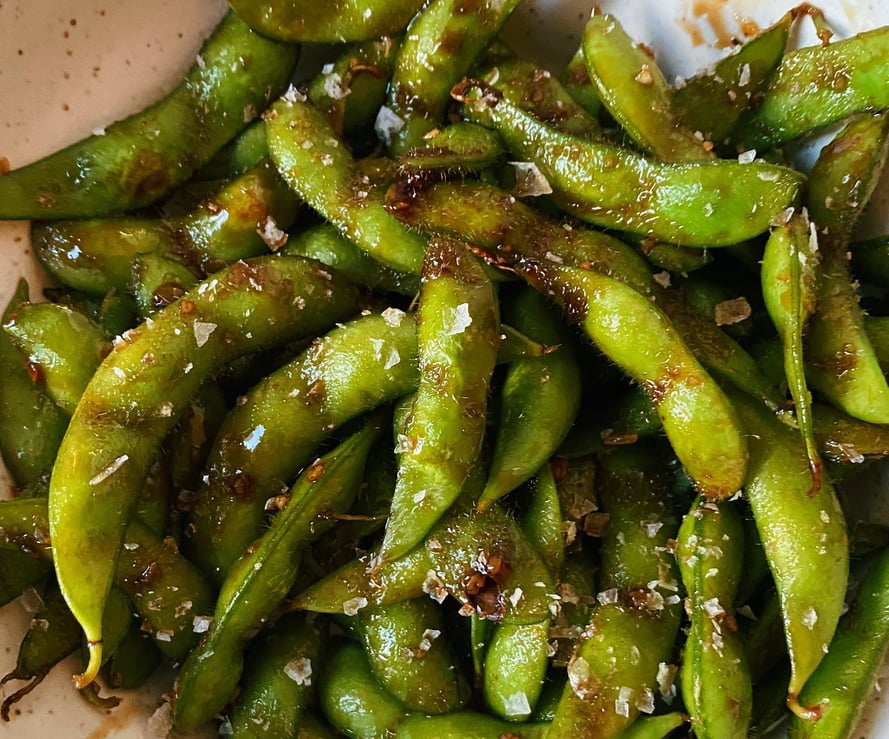 If you make this easy snack and/or app, be sure to tag us on
Instagram
and
Pinterest
so we can see all your date-able date recipe recreations! And you can always comment below!
More Easy Apps + Snacks You'll Love