Make this Thanksgiving even sweeter with medjool dates. From stuffing, to sides, to sweet pies, dates bring a unique and flavorful twist that will make this feast extra memorable!
Thanksgiving is the holiday that sweet foodie dreams are made of and planning the menu takes some serious work. While traditional dishes are held near and dear to heart, it's always fun to spice up your holiday spread with new and exciting flavors–a little variation never hurts. Enter Medjool dates–the unsung heroes of the culinary world that deserve a spot on your Thanksgiving table.
You have seen these plump, caramel-hued beauties in the snack aisle, but
medjool dates
can do so much more than satisfy your persistent sweet tooth. They bring a unique blend of natural sweetness and flavor to your dishes, adding a delightful twist to holiday celebrations. So grab your fork and knife as we delve into a few of the numerous ways to incorporate medjool dates into your Thanksgiving feast.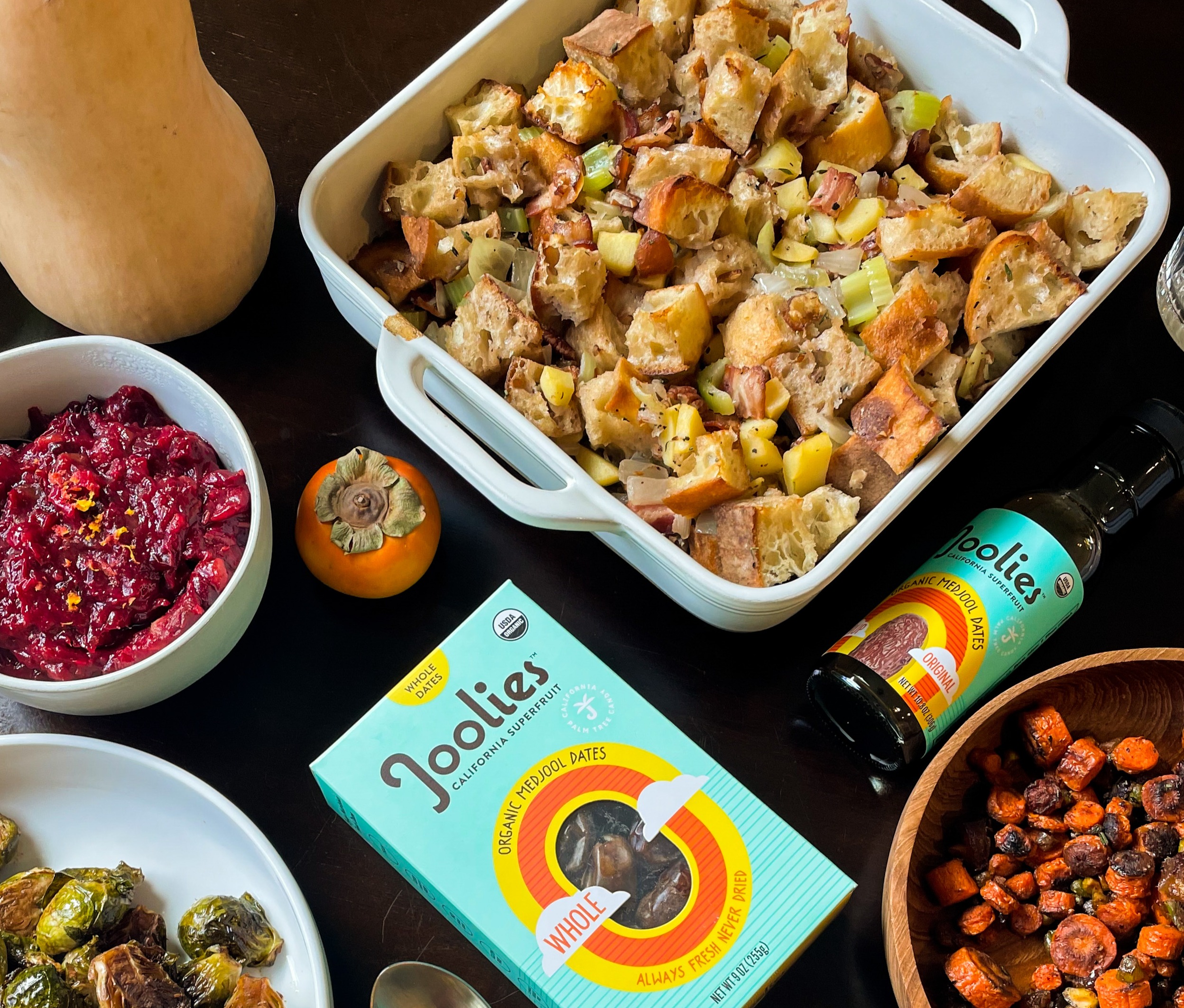 1. A Stuffing worth Date-ing (The Ultimate Stuffing Upgrade)
Every Thanksgiving feast deserves an unforgettable stuffing (or dressing), and medjool dates can be the secret ingredient that takes it from traditional to tantalizing! While preparing your stuffing mix, simply chop up some medjool dates and add them to the mix. The naturally sweet, chewy dates complement the savory herbs and spices, bringing a beautiful flavor balance that might just steal the spotlight from the turkey! So don't be afraid to add medjool dates into the mix–it's like inviting the cool kid to the Thanksgiving party.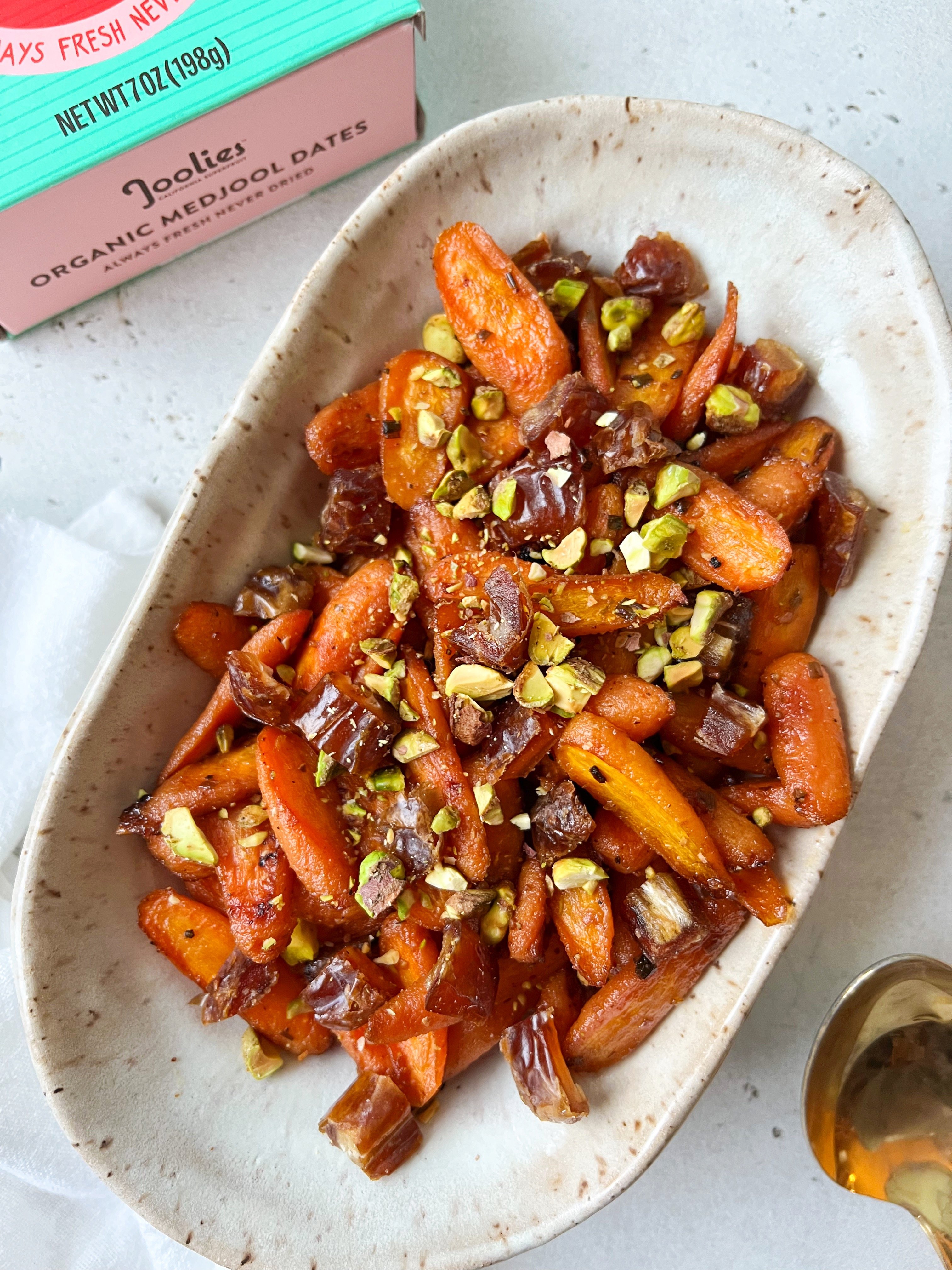 2. Date-tastic Side Dishes
Now this is what makes Thanksgiving, Thanksgiving–all the SIDES! Green beans (casserole), roasted veggies, mac and cheese, creamed corn, mashed potatoes, which we have decided to give it its own personal section, and well the list could go on and on. Adding medjool dates where it makes sense to step up your side dish game. Dates in creamed corn? Never say never…but medjool dates in mac and cheese? Oh we definitely need some of that. Elevate any roasted veggie like brussels sprouts or carrots by roasting them with chopped medjool dates. The dates will caramelize, creating an irresistible, sweet and savory symphony.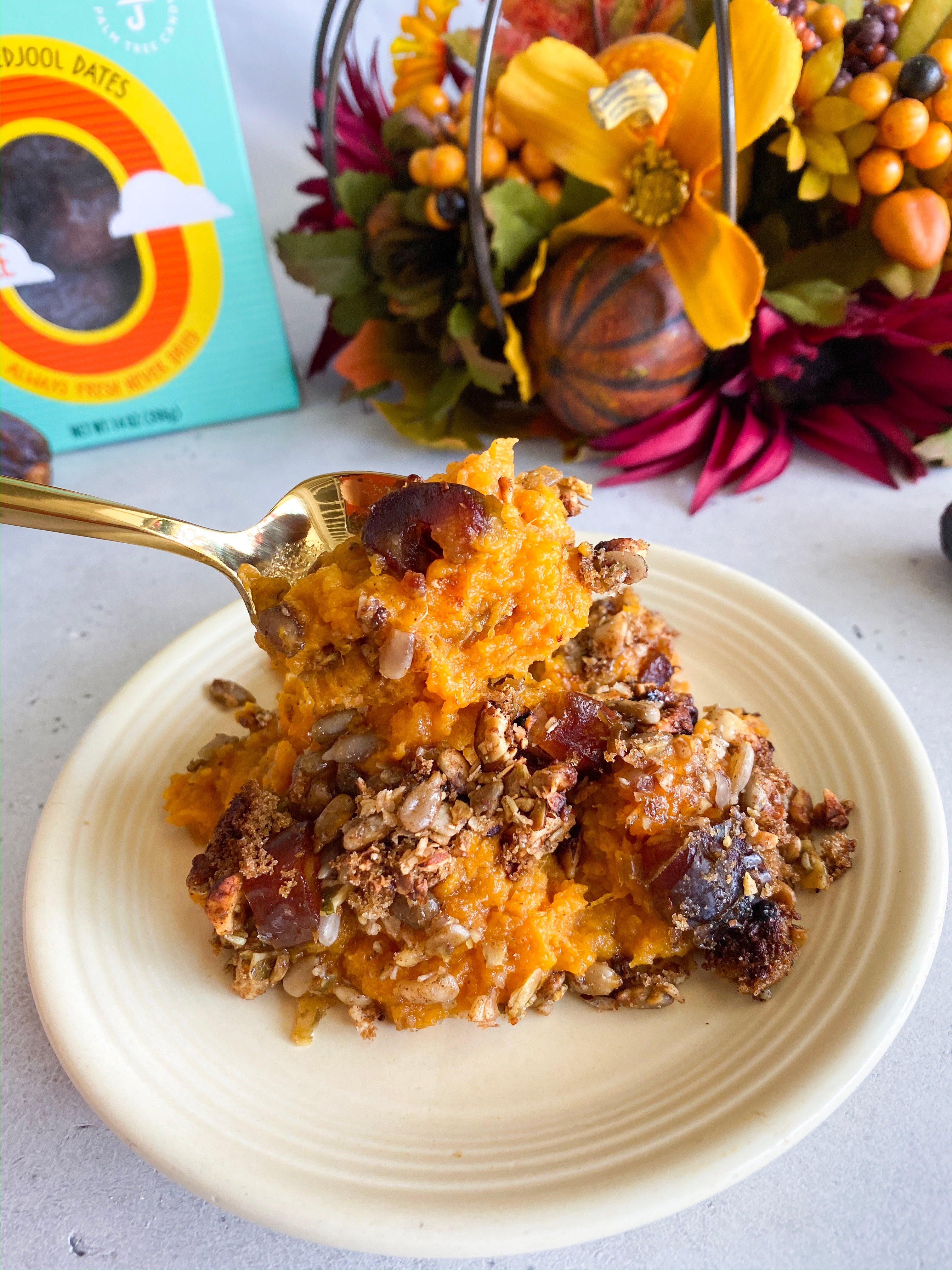 3. Sweet Sweet Potato Casserole
It would be a Thanksgiving crime if some sort of potato (especially mashed potato) dish was not a part of the glorious feast. When it comes to sweet potato casserole, the toasted gooey marshmallows or buttery pecan streusel topping is one most of us go googly-eyed over. Who knew it was possible to take the topping up a notch with the addition of delicious, caramel-y chopped medjool dates. Whether you prefer sweet or savory taters, this sweet potato casserole is one you do not want to miss out on.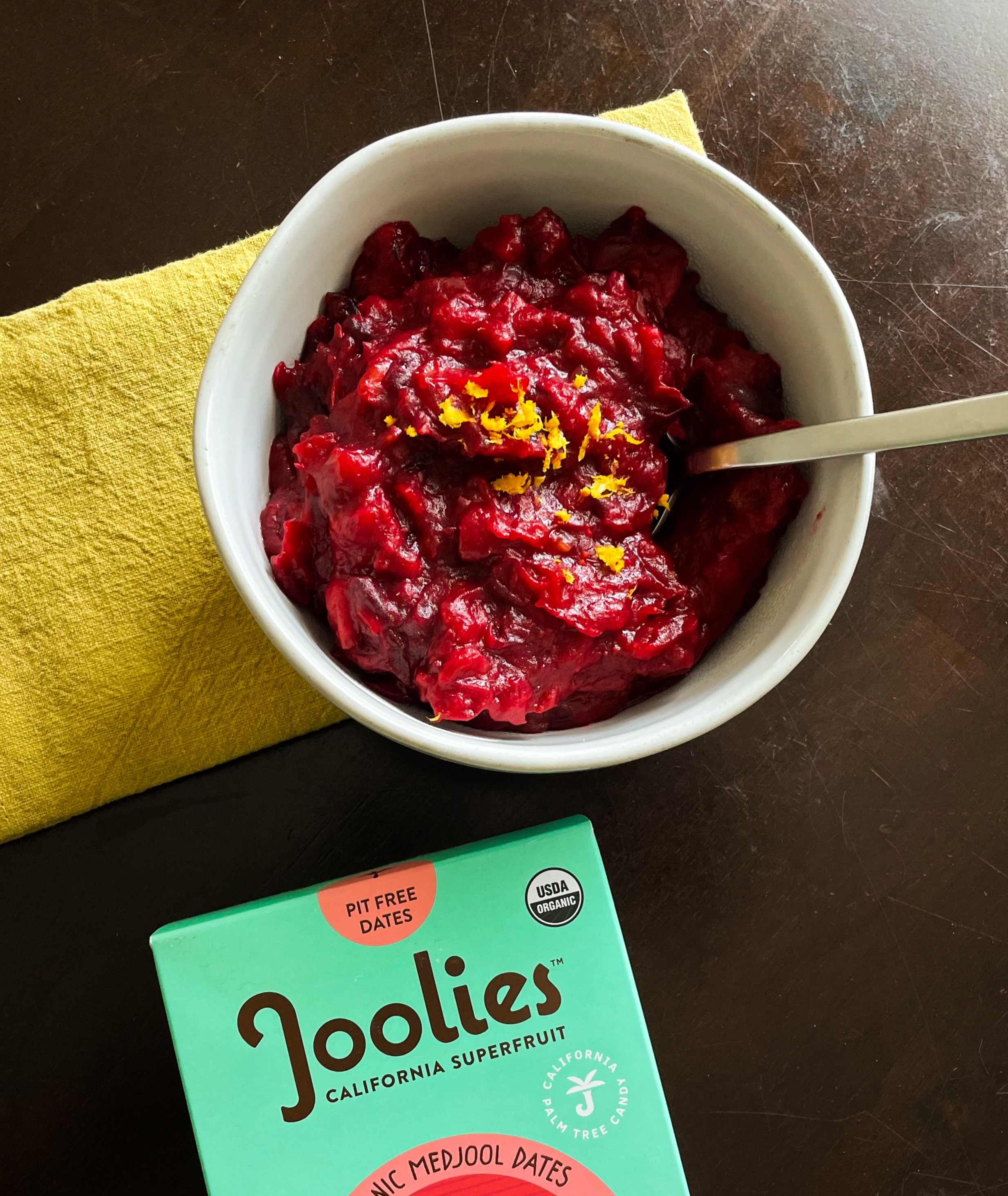 4. Not Your Mother's Cranberry Sauce
Cranberry from a can? We know her! And have a lot of love for her! But this year, instead of going for the store-bought kind, add a sweet twist (literally) with medjool dates! Forgo the granulated sugar on this one and naturally sweeten by simmering the tart cranberries with chopped medjool dates, which melt into luscious caramel-y goodness. Add a few squeezes of fresh orange juice and the result is a tangy, sweet cranberry sauce with a hint of citrus zing. It's the perfect compliment to your turkey, on charcuterie boards, even as a spread for your leftover turkey sandwiches.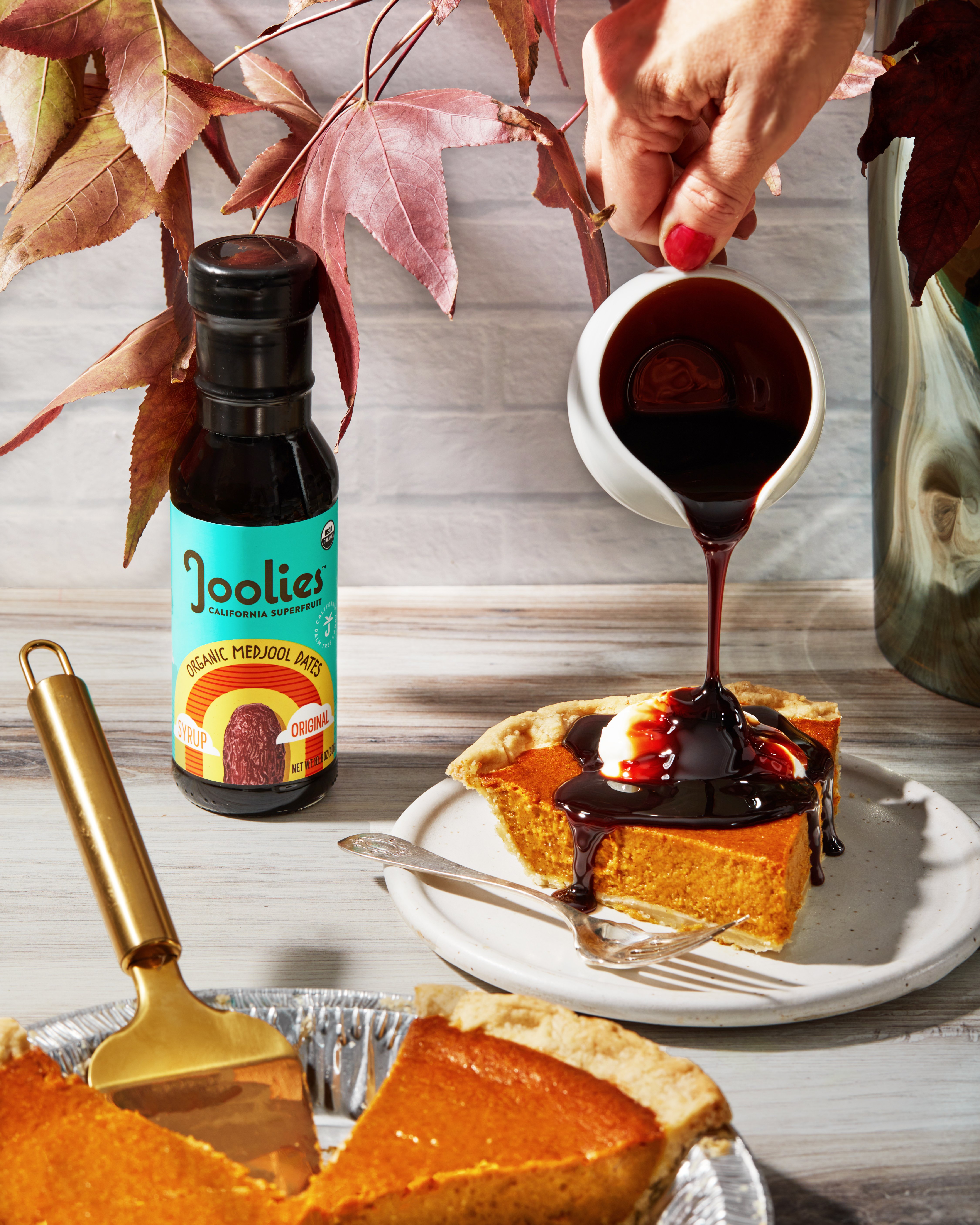 5. A Sweet Finale
Don't worry, we haven't forgotten the sweetest part…DESSERT! Pumpkin pie: the quintessence of Thanksgiving desserts and medjool dates can elevate your favorites to new heights. Infuse your pumpkin pie filling with the rich, caramel notes of pureed medjool dates, create a delectable date and pecan pie, or try a delicious apple crumble/pie with our Easy Baked Cinnamon Apples. You cannot go wrong either way you choose to date!
Bottom Line
Thanksgiving is traditionally centered around the classic trio of turkey, cranberry sauce, and stuffing, not to mention the irresistible allure of potatoes, and pies. These staples may be nonnegotiable but adding a dash of variety can give the celebration a tasteful twist. Whether you choose to infuse your stuffing with their sweetness, add them to various side dishes, create a unique cranberry sauce, or whip up delightful desserts, medjool dates can bring a burst of flavor and natural sweetness to your holiday table. Here's to leaving the table with a few buttons undone, celebrating long-held traditions and creating new ones this Thanksgiving.
Hungry for more? Check out our recipe library that is filled with over 120 ways to enjoy, cook, bake (and no-bake), medjool dates! Some Holiday season favorites are Savory Goat Cheese Stuffed Dates, Rosemary Date Cornbread, Pomegranate Holiday Cocktail, Whipped Goat Cheese Dip with Bacon and Dates, Chewy Chocolate Chip Cookies, Peanut Butter Buckeyes, and more!